At the 2022 Consumer Electronics Show (CES) in January, Cadillac revealed a revolutionary electric concept vehicle: the fully autonomous Cadillac InnerSpace. While the InnerSpace hasn't actually been built yet and instead exists as a set of digital renderings, its existence demonstrates that the luxury marque is serious about developing self-driving vehicles. In fact, Cadillac's parent company, General Motors, recently stated that it intends to release its first autonomous vehicle before 2030, and it's highly likely that it will wear a Cadillac badge.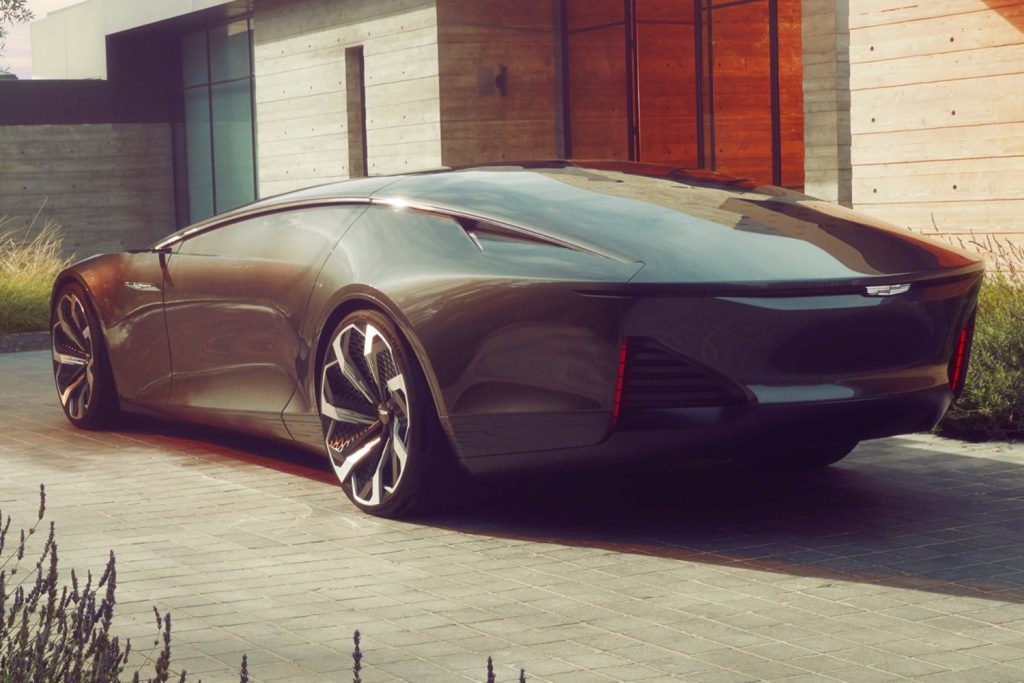 GM and its autonomous vehicle subsidiary, Cruise (previously known as Cruise Automation), are "pursuing a comprehensive path to autonomous mobility with the aim to deliver the first personal autonomous vehicle from General Motors as soon as mid-decade."
There aren't any specifics about the upcoming autonomous vehicle quite yet, but it's safe to assume that it will utilize self-driving technology developed by GM for its Cruise Origin robotaxi, while being a Cadillac model. Cadillac is already at the forefront of GM's autonomous vehicle efforts , with the luxury marque being the first to offer Super Cruise highway hands-free driving assistant. Meanwhile, the upcoming Celestiq electric flagship sedan will be one of the first vehicles to feature Ultra Cruise, a more advanced version of Super Cruise capable of hands-free driving in 95 percent of scenarios on the road.
Recently, we spied a fourth-generation Escalade equipped with a Leica Pegasus: Two rig, indicating that the full-size SUV was being used as a guinea pig for Ultra Cruise hands-free driving tech. Fifth-generation Escalades already feature Super Cruise.
The InnerSpace certainly isn't the first fully autonomous vehicle concept cooked up by Cadillac, either. Cadillac also revealed the six-seater Cadillac SocialSpace (then known as the Personal Autonomous vehicle, or PAV) at CES 2021, along with the self-governing PersonalSpace (also known as VTOL) flying machine. Another autonomous Cadillac concept is also on the horizon in the form of the upcoming Cadillac OpenSpace. With all that in mind, it certainly seems that Cadillac is being eased into becoming the flagship marque for GM's autonomous vehicle initiative.
We'll be sure to keep you posted as we learn more about Cadillac's future autonomous vehicle endeavors. In the meantime, be sure to subscribe to Cadillac Society for around-the-clock Cadillac news coverage. We also invite you to join the latest discussions in our Cadillac forums.