Cadillac has revealed an autonomous electric flying car concept called the Cadillac Vertol on the newly launched GMExhibitZero website. In a video entitled Inflection Point: Putting Everybody in an EV, Michael Simcoe, Vice President of Global Design at Cadillac parent company General Motors, refers to the two-model "Cadillac halo portfolio" which includes the Personal Autonomous Vehicle and the Cadillac Vertol.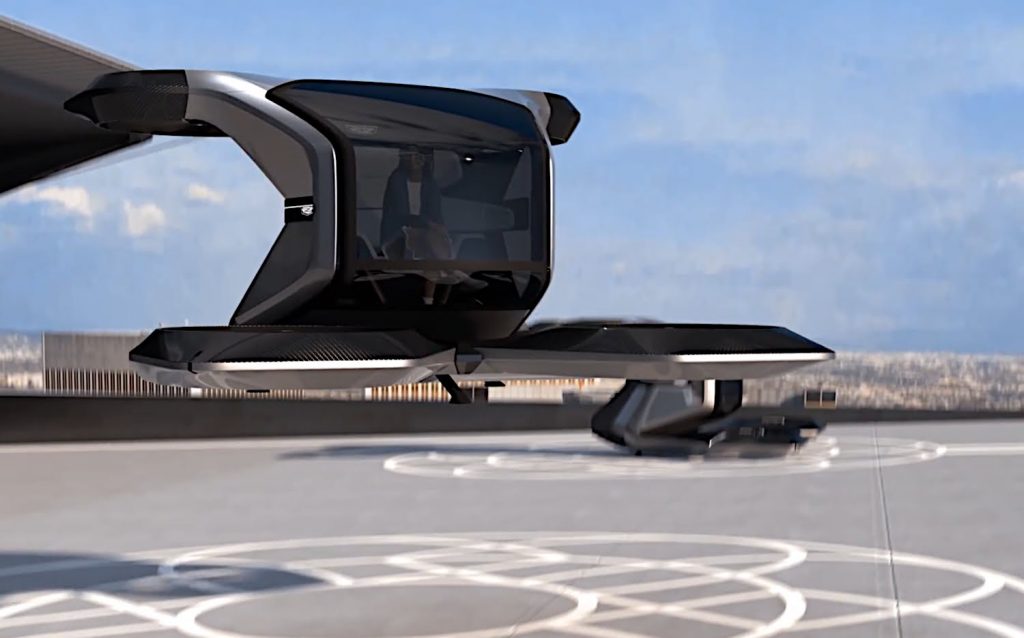 Vertol is short for "VERtical Take-Off and Landing", a phrase more commonly abbreviated as VTOL, and according to Simcoe it represents "GM's first foray into aero mobility".
"It is a concept designed for the moment when time is of essence and convenience is everything," Simcoe adds. "You've been at the office and now you need to get to a meeting across town. The Vertol meets you on the roof and drops you at the Vertiport closest to your destination."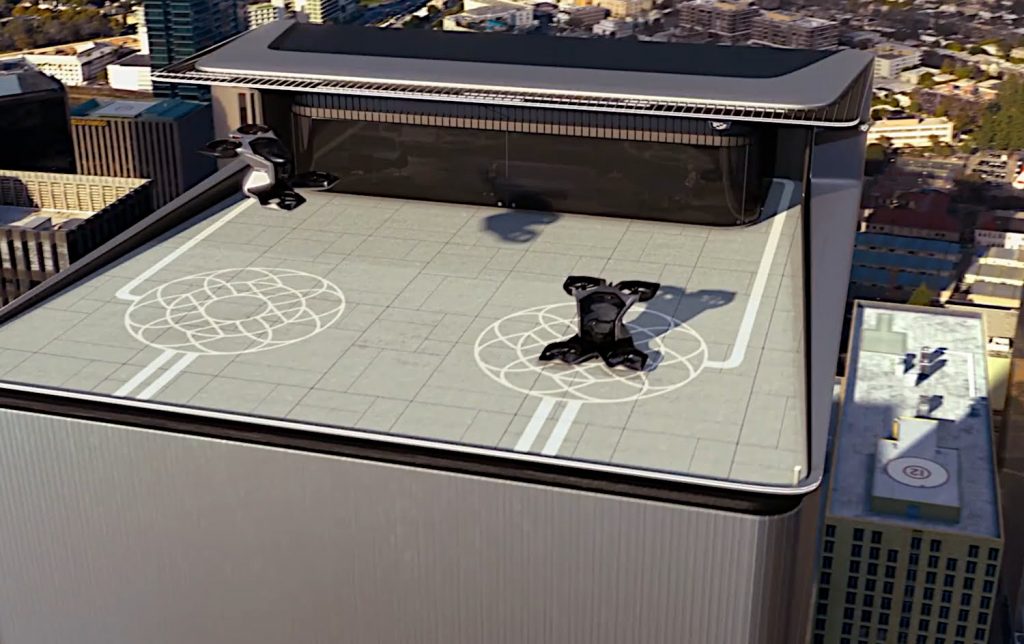 The Cadillac Vertol has a 90 kilowatt-hour electric motor which powers four rotors, and is therefore similar to the drones available for purchase today, though considerably larger. It also has air-to-air and air-to-ground communications which makes its autonomy possible.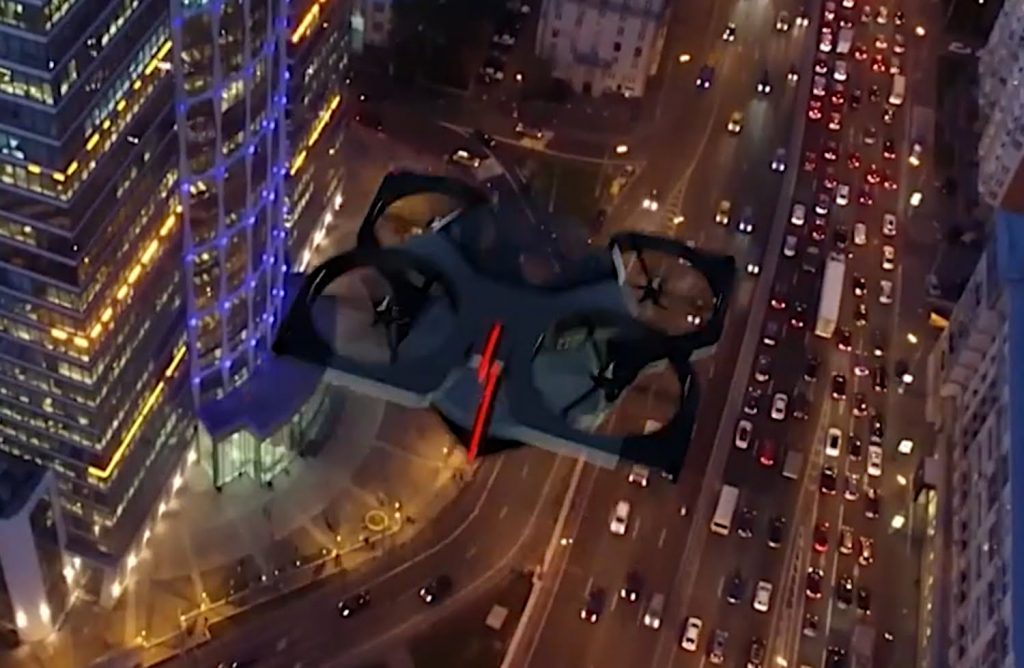 This addresses a vital point about flying cars. People have been designing and building them for decades, but a quick look upward will confirm that they have never become successful. One major concern about them is that if they are flown in three dimensions the way many cars are driven in just two, they will fall out of the sky on a regular basis. An autonomous craft like the Cadillac Vertol should, in theory, be able to make better decisions and therefore be safer.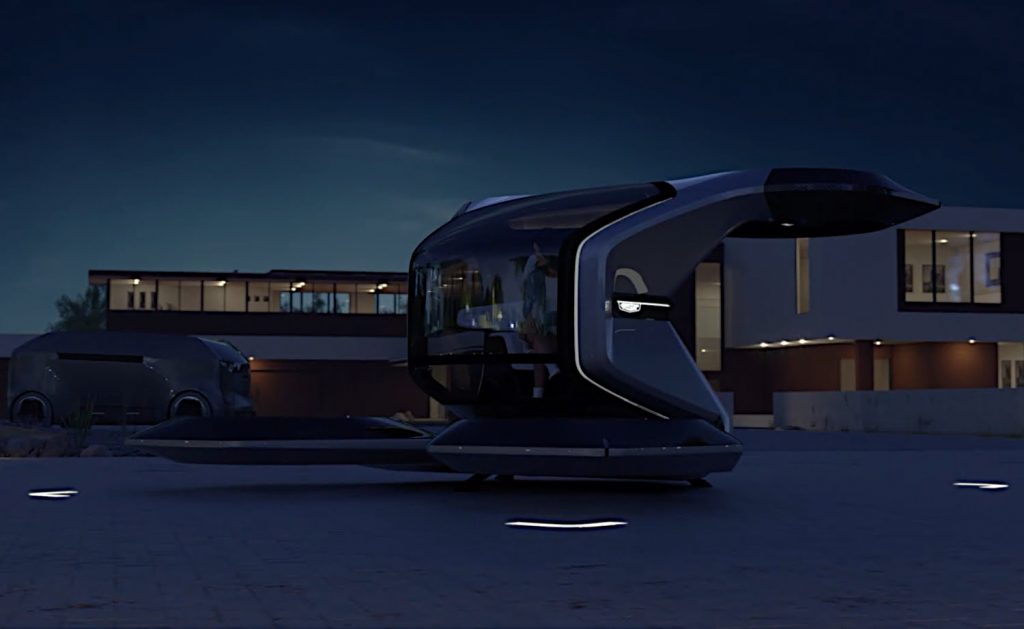 For passengers, Simcoe concludes, the Cadillac Vertol "represents personal space, and a panoramic view of the world passing beneath you, and is a glimpse of what autonomy and Cadillac luxury might look like in the not too distant future". He doesn't say how distant that future might actually be, but when talking about flying cars it seems advisable not to make definite predictions.
Whether you operate in two or three dimensions, be sure to subscribe to Cadillac Society for more around-the-clock Cadillac news coverage. We also invite you to join the latest discussions in our Cadillac forums.