The Exhibit page on the newly launched GMExhibitZero website features, among other interesting machines, a futuristic concept with the straightforward name Cadillac Personal Autonomous Vehicle Concept. It is described as "autonomous electric vehicle mobility that creates a luxurious bespoke experience for the driver every time" and "a mobile living room configured for maximum comfort and enhanced customer experience".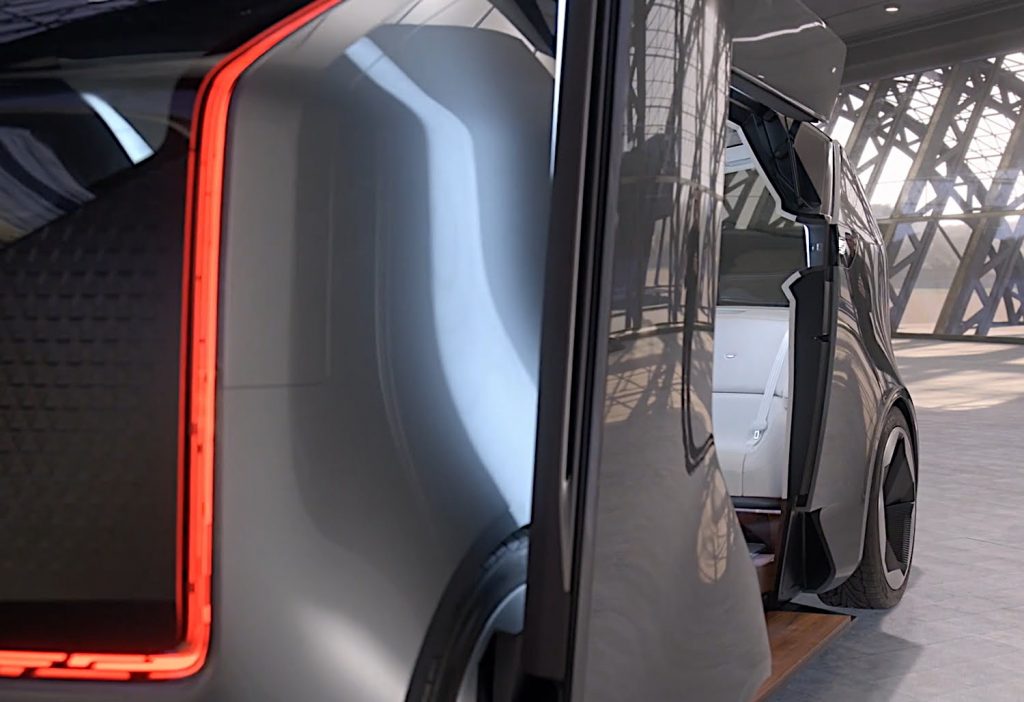 It is described further, around the 31-minute mark of a 51-minute video entitled Inflection Point: Putting Everybody in an EV, by Michael Simcoe, Vice President of Global Design at Cadillac parent company General Motors.
"This is a design concept that provides a special space for a group of friends or family to spend time together on their way to a destination," Simcoe says, adding that the vertical light signature of the Personal Autonomous Vehicle "is choreographed to greet and draw passengers inside."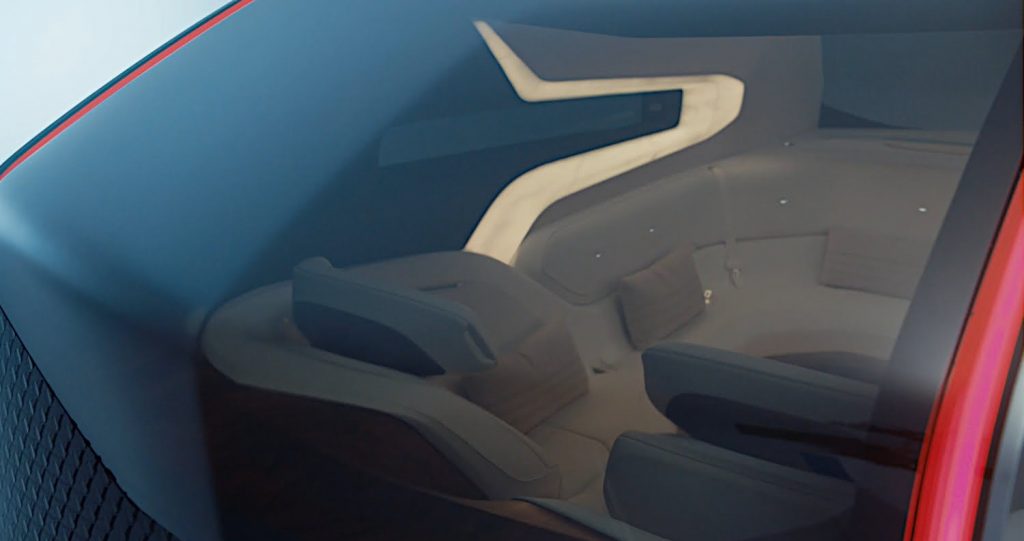 "The expansive glass roof keeps the group connected to the outside, but encourages eyes to turn inside to focus on one another and personal well-being," Simcoe continues.
The interior contains biometric sensors which read the passengers' vital signs and, if necessary, adjust the temperature, humidity, lighting ambient noise and even aromatics. Features of the interior can be adjusted by occupants thanks to the Personal Autonomous Vehicle's voice control and hand gesture recognition software.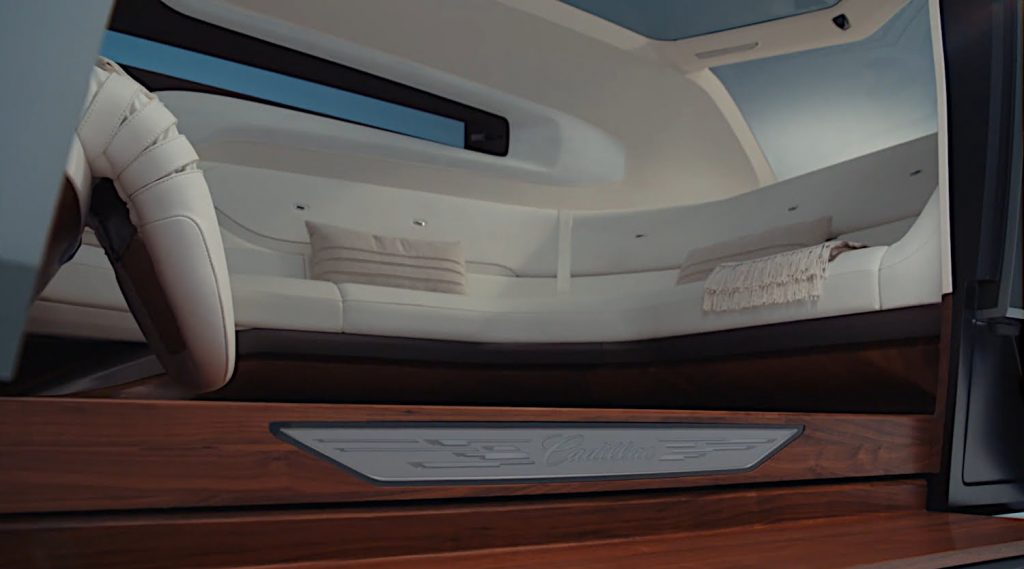 "It's a space for sitting back, relaxing and arriving in style," Simcoe concludes.
As if the PAV's title didn't already give it away, it's very clear that this is an autonomous vehicle, since visibility is limited and there are no driver controls. In this sense, it is a device of the future, since no fully autonomous vehicle can be trusted at present to travel along public roads without supervision. But if the day comes when this is actually possible, the Cadillac PAV may become a type of machine we see every day, and think nothing of.
Want to stay up to date on all things Cadillac during the electric and autonomous revolution? Then be sure to subscribe to Cadillac Society for more around-the-clock Cadillac news coverage. We also invite you to join the latest discussions in our Cadillac forums.