Cadillac has unveiled several vehicles that make up its Halo Concept Portfolio, a collection of fully autonomous concept vehicles that lay the foundation for its future in luxurious, hands-free travel. At CES 2022, the luxury marque teased an upcoming concept vehicle, known as the Cadillac OpenSpace, that is expected to be revealed very soon.
There aren't many details about what, exactly, the Cadillac OpenSpace will be. We do know that, since it's part of the Halo Concept Portfolio, it will definitely be an autonomous electric vehicle. There are a handful of concept images to give us a better idea of the OpenSpace's design, including a few interior shots. One depicts a staircase behind a bar, both situated in front of a panoramic window to the outdoors.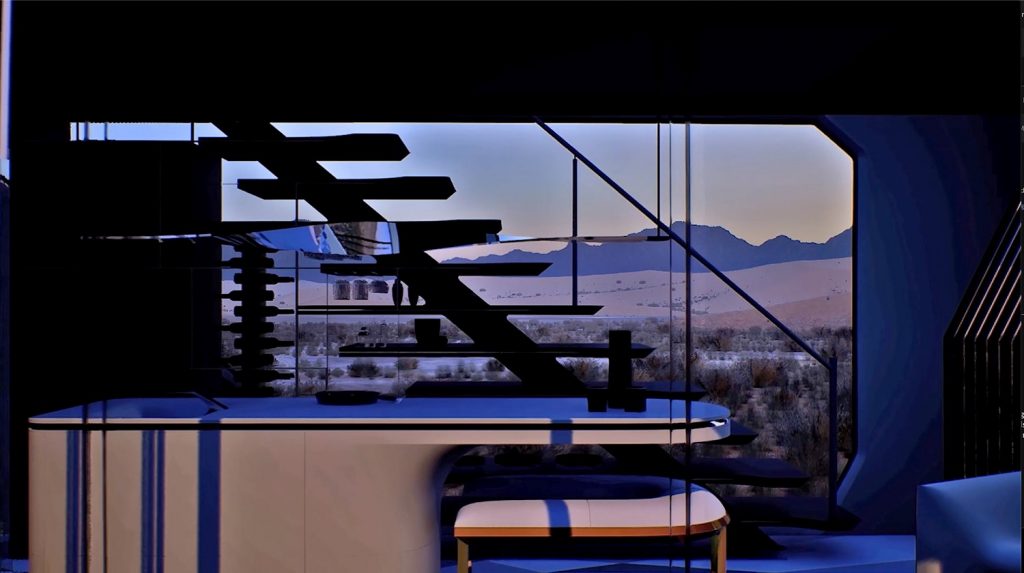 A second image shows off what appears to be either a bed or a large seating area, giving passengers a place to relax and observe the world through the large windows in front of them. Brian Nesbitt, Executive Director of Global Advanced Design, Cadillac, describes the Cadillac OpenSpace as being a "virtual sanctuary."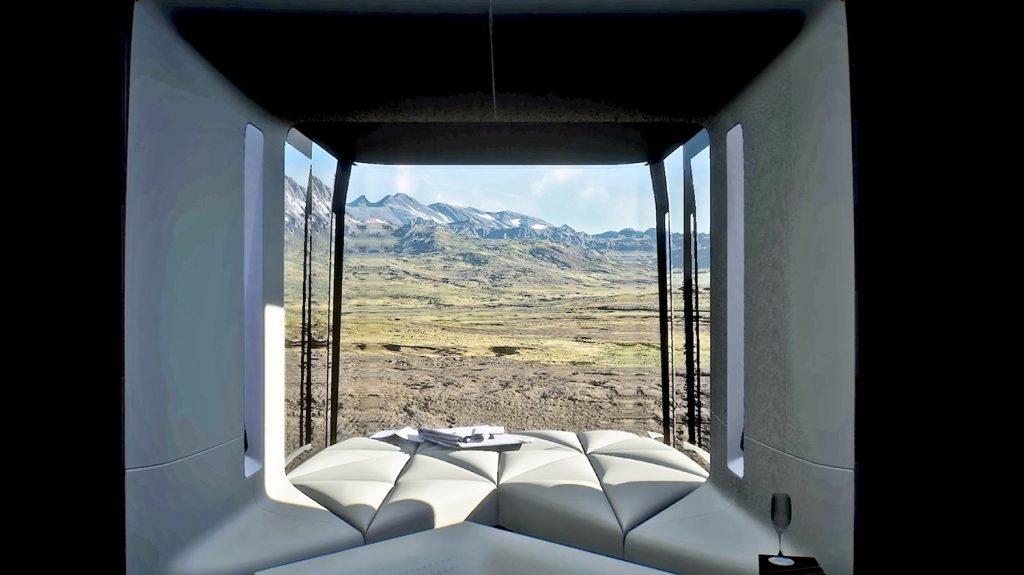 There is also an exterior shot that gives us a sense of scale for the Cadillac OpenSpace, which makes it seem rather large, with the same staircase seen above just barely visible through its windows, along with large ceilings and living quarters within. It can be surmised, then, that the OpenSpace could be an autonomous recreational vehicle that allows its passengers to enjoy the journey as much as the destination.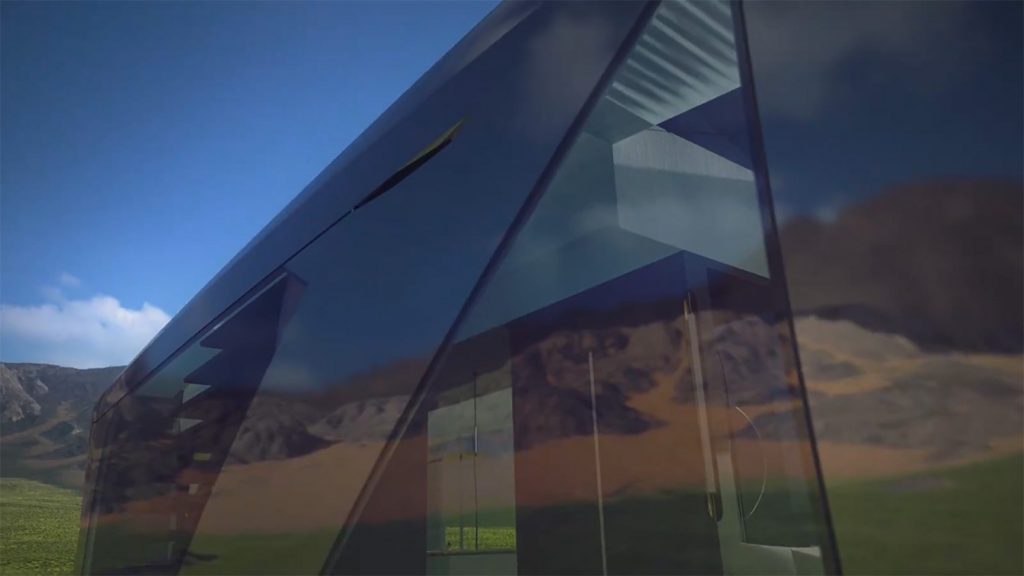 "They can treat the environment as a space to recharge, or as a way to engage with the outside world through augmented reality," says Alexandra Dymowska, Cadillac Design Strategist. She also said the implementation of autonomous vehicles gives passengers their time back, allowing them to focus on other pursuits instead of driving, such as working or connecting with other people.
"What these concepts indicate about where [the] Cadillac brand is heading in general is in a very personal direction," says Dymowska. "It is creating user experience that is tailored to the person's need at any given time."
When the OpenSpace is revealed, it will join several other vehicles in the Halo Concepet Portfolio. This includes the two-seater InnerSpace, revealed earlier this month, along with the airborne Vertol flying machine and the Personal Autonomous Vehicle, both of which were revealed at last year's CES 2021.
The Cadillac OpenSpace will be revealed very soon, so in the meantime, be sure to subscribe to Cadillac Society for more Cadillac concept news around-the-clock Cadillac news coverage. We also invite you to join the latest discussions in our Cadillac forums.