The Cadillac Escalade is all-new for the 2021 model year, overhauled from the ground up with a new underlying platform, new styling, new cabin design, and the latest technology for comfort and convenience. Among the new Escalade's list of features is a hands-free liftgate, the operation of which is detailed in the following brief instructional video.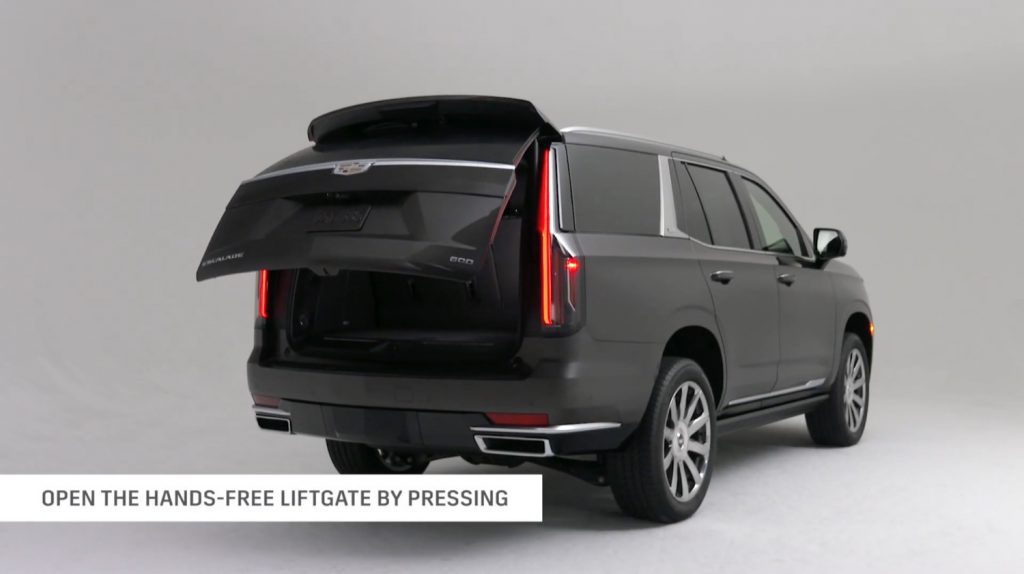 The video opens with a rundown on the ways in which owners can open the 2021 Cadillac Escalade liftgate using a more traditional, hands-on approach. This includes pressing the bottom half of the Cadillac crest on the rear hatch, as well as pressing the round button located on the overhead panel in the cabin, and pressing the right/middle button on the Escalade key fob twice.
While these methods are simple and intuitive, they may not always be ideal – for example, some customers may need to open the 2021 Cadillac Escalade liftgate while they are carrying packages or luggage. For scenarios like this, the Escalade also offers a hands-free liftgate system, as demonstrated in the following 50-second video.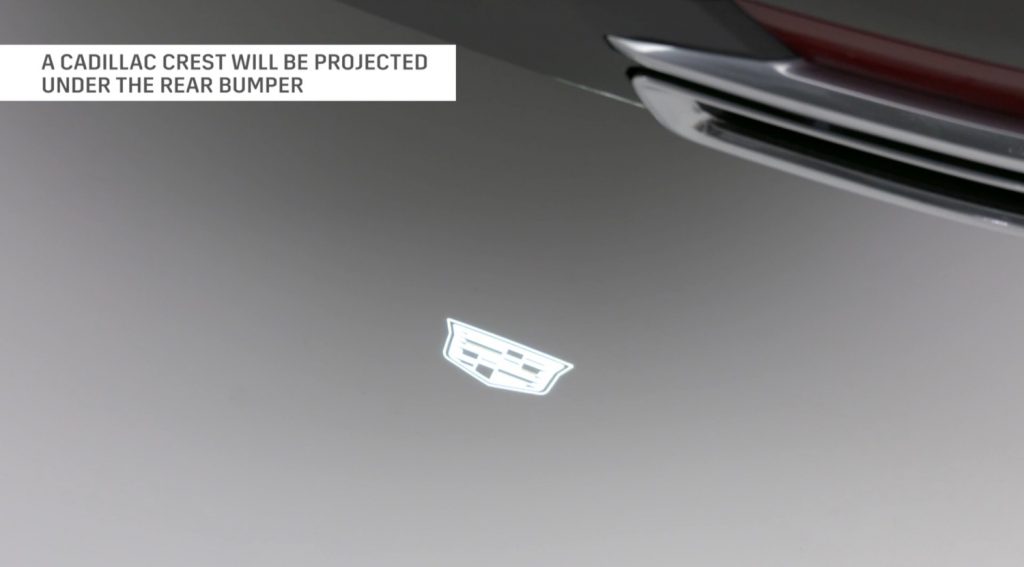 "Escalade will also project a Cadillac crest under the rear bumper once your key fob is approximately six feet from the vehicle," the instructional video explains.
To operate the 2021 Cadillac Escalade hands-free liftgate, simply kick your foot through the projected Cadillac crest under the rear bumper. This will activate the hands-free system, opening the rear tailgate and allowing the customer to load whatever they need into the cargo area.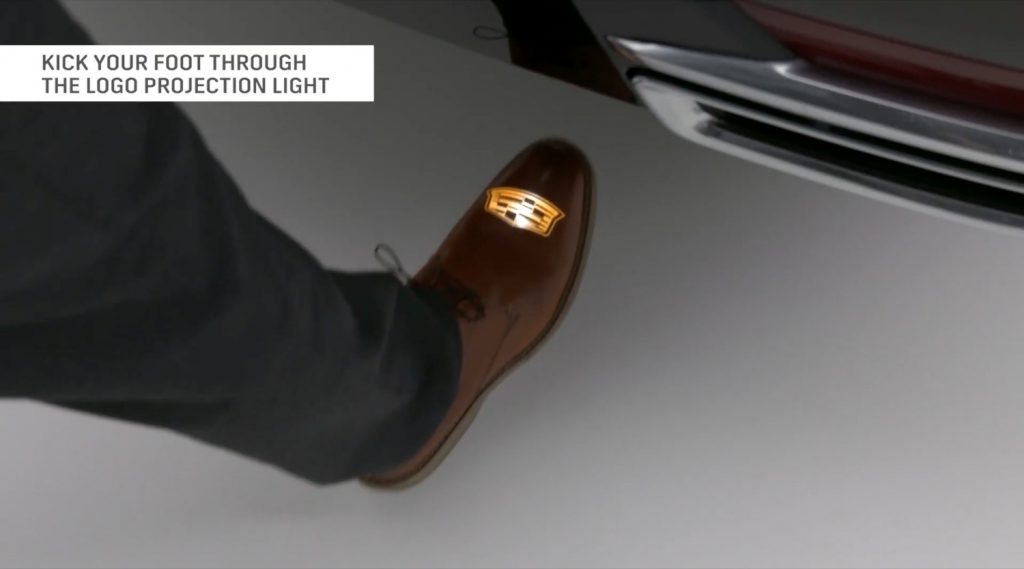 Kicking through the projected Cadillac crest under the rear bumper a second time will close the rear hatch. Alternatively, customers can press the button on the underside of the liftgate, the button on the overhead console inside the cabin, or twice for the button on the keyfob.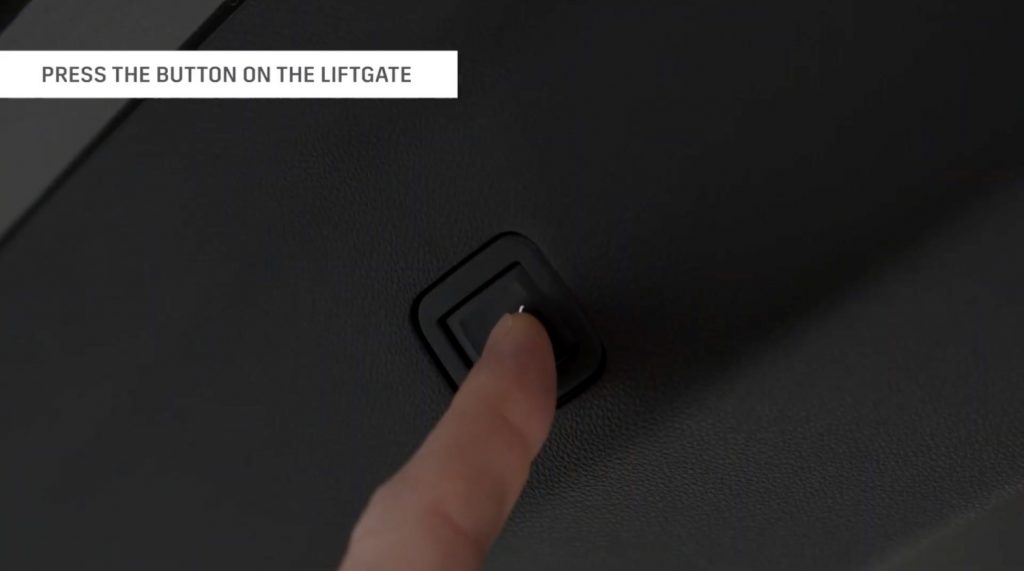 It's a simple process, but it makes it convenient for those 2021 Cadillac Escalade customers that need access to the cargo area without using their hands. Check out how to use the system in the following video.
Subscribe to Cadillac Society for more Cadillac Escalade news and around-the-clock Cadillac news coverage.