Two fourth-generation Cadillac Escalade models are being used as a guinea pig for advanced autonomous driving technology, Cadillac Society has learned.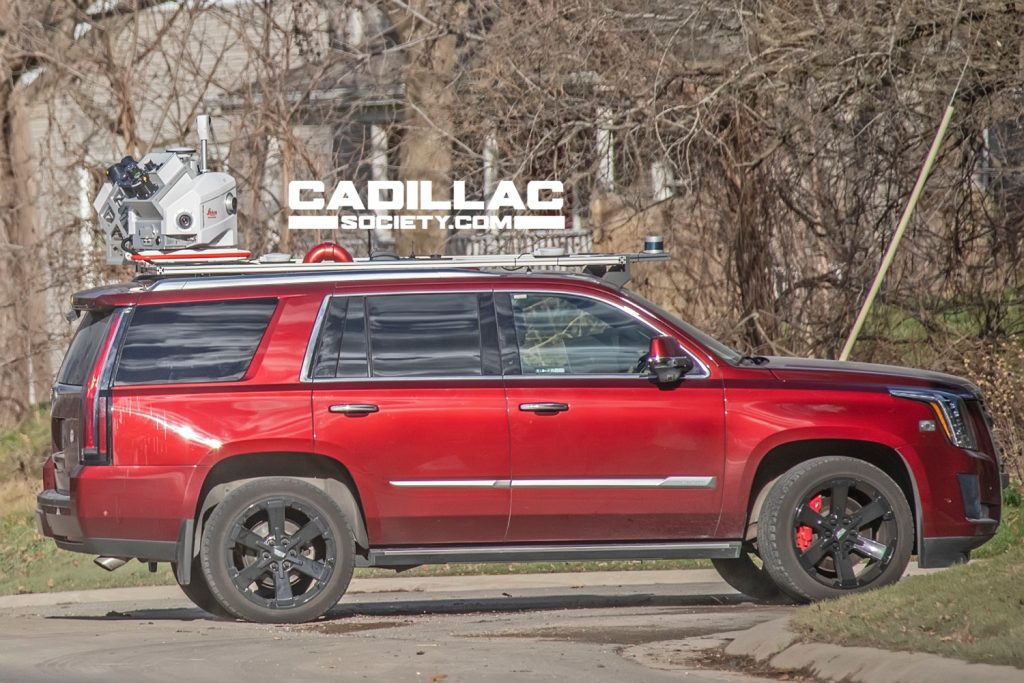 We managed to snag pictures of two different Escalade prototypes saddled with the technology, which includes advanced camera and sensor arrays affixed to the vehicles' exteriors. The first prototype is a burgundy model with a Leica Pegasus: Two rig mounted at the rear of its roof.
According to its official website, Leica Pegasus: Two is a multi-sensor mobile platform that uses two back-to-back cameras to create a full 360-degree image of what's around the vehicle. It then stitches the data from the cameras with data gathered from LiDar mapping to create a "full digital reality capture."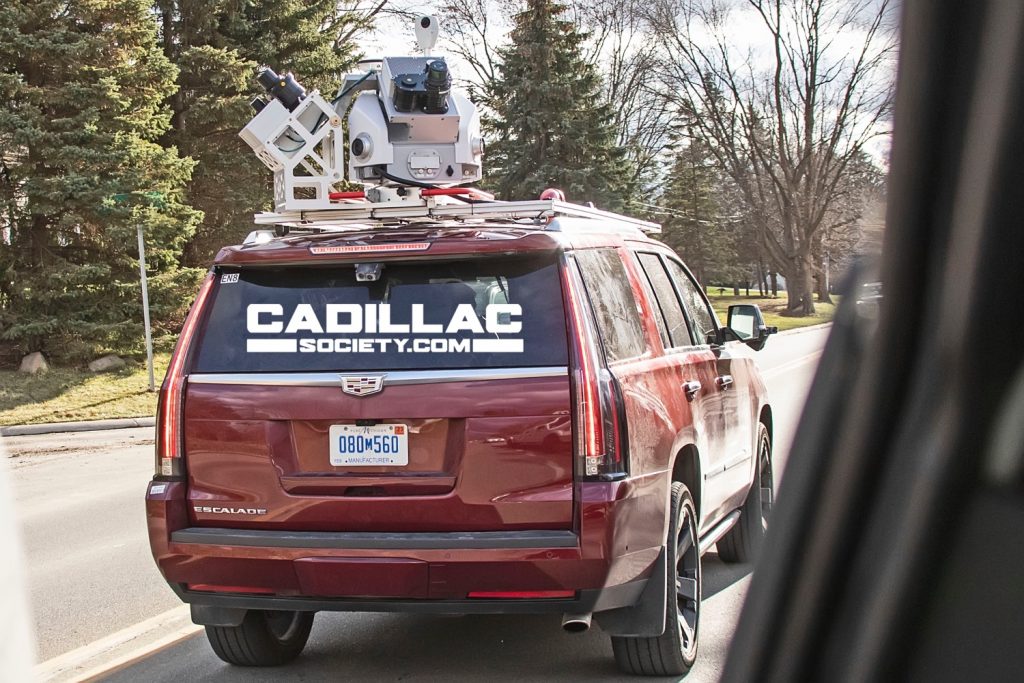 The second fourth-gen Cadillac Escalade prototype was fitted with LiDar sensors mounted inside the luxury SUV's front bumper, as well as cameras integrated into the mirrors, the front windshield, and above the liftgate. It also has an additional interior monitor for a support engineer in the front passenger's seat, as well as a second display mounted above the vehicle's instrument cluster. We spotted additional cameras between the front seats, along with three more visible through the SUV's windshield.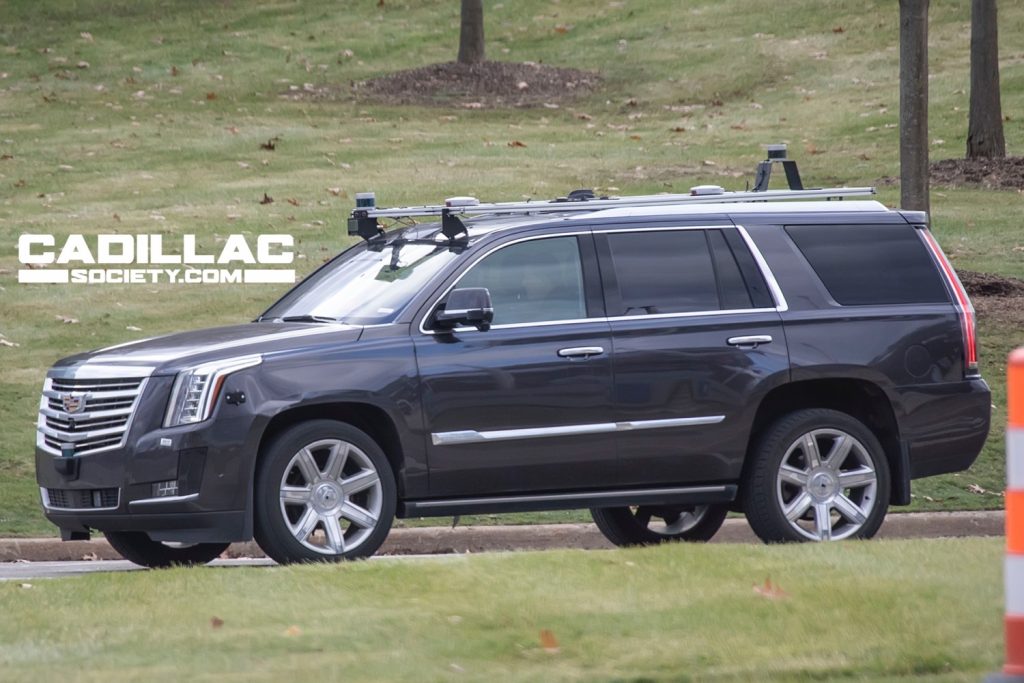 Meanwhile, the current, fifth-gen Cadillac Escalade already features the Super Cruise semi-autonomous driver assist technology. We're not sure why Cadillac opted to test more autonomous features on last-, fourth-generation Escalades, but it might have something to do with the ongoing production and inventory constraints, wherein Cadillac might have preferred to allocate the current Escalade, which is currently transacting around $100K each, for retail sales rather than testing purposes.
Regardless, the test vehicles seen here could very well signify that the luxury marque is working on development of Ultra Cruise, an upcoming upgrade to Super Cruise that will be capable of hands-free driving in the city.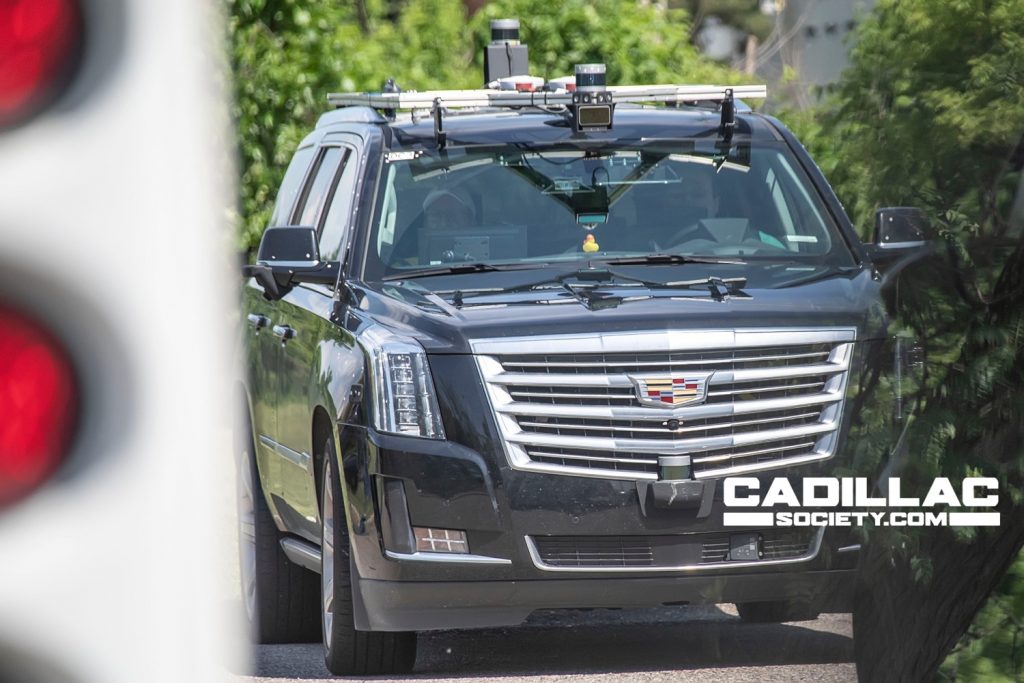 Cadillac has confirmed that Ultra Cruise will enable hands-free driving in 95 percent of all driving scenarios, and that it expects the system to be operational on every paved road in the U.S. and Canada. The luxury marque plans to launch Ultra Cruise in 2023.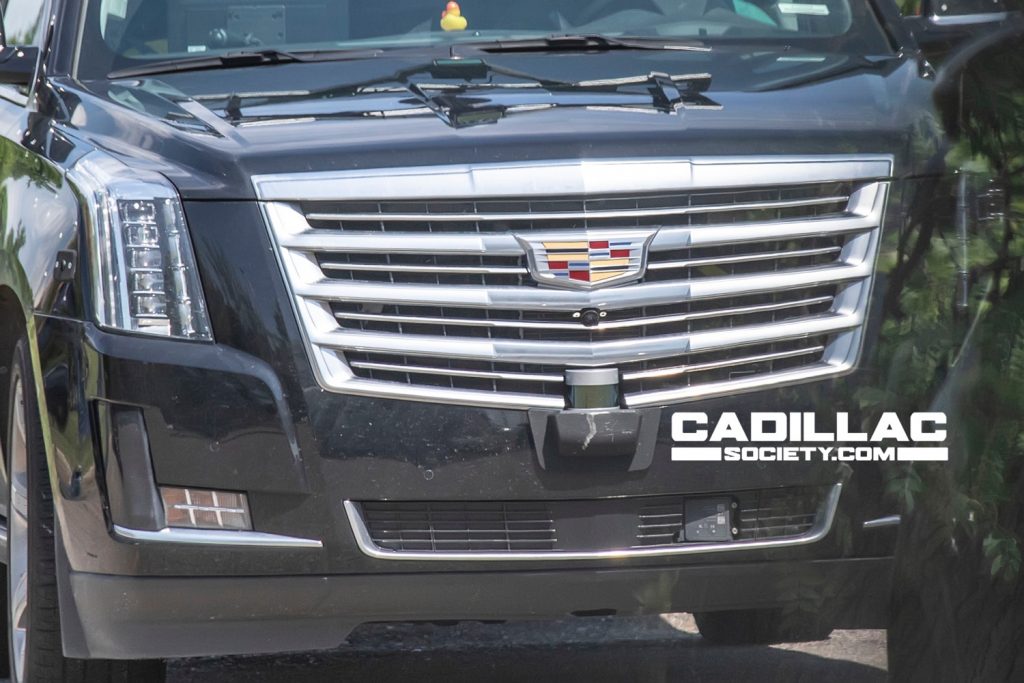 Want to stay up to date on all things Cadillac? Then be sure to subscribe to Cadillac Society for Cadillac Escalade news and around-the-clock Cadillac news coverage. We also invite you to join the latest discussions in our Cadillac forums.