Cadillac is making strides towards ushering in quite the tech-heavy future, with features like the Super Cruise semi-autonomous assist system and upcoming all-electric models like the Lyriq crossover driving the luxury marque forward. Naturally, all that good stuff coincides with new designs and aesthetics, and now, one digital artist is giving us a potential taste of things to come with this future Cadillac SUV cabin.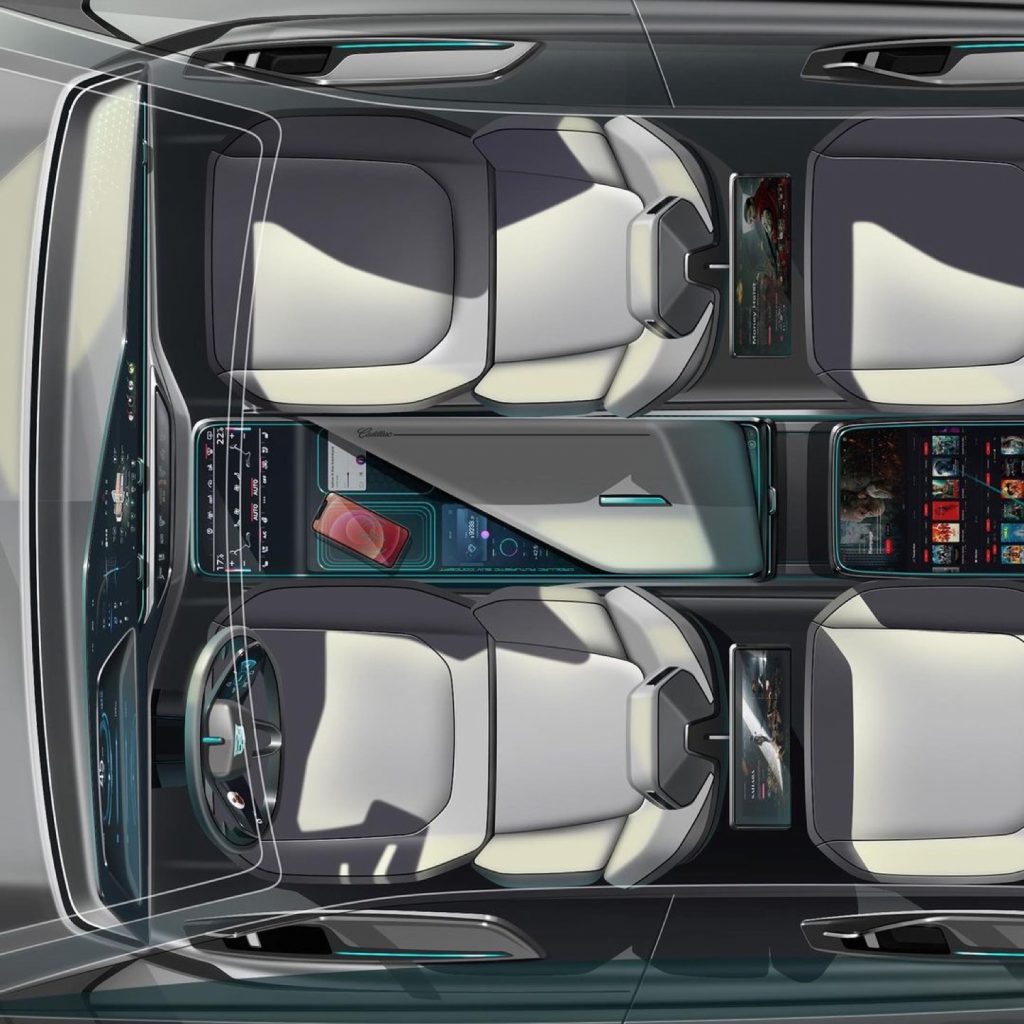 Recently posted to social media by Instagram user @flowery_raiin, this Cadillac SUV rendering looks at the imaginary luxury vehicle from a variety of angles. The aesthetic is heavy on screens, with multiple surfaces front to back providing some form of interactivity to keep passengers entertained and informed.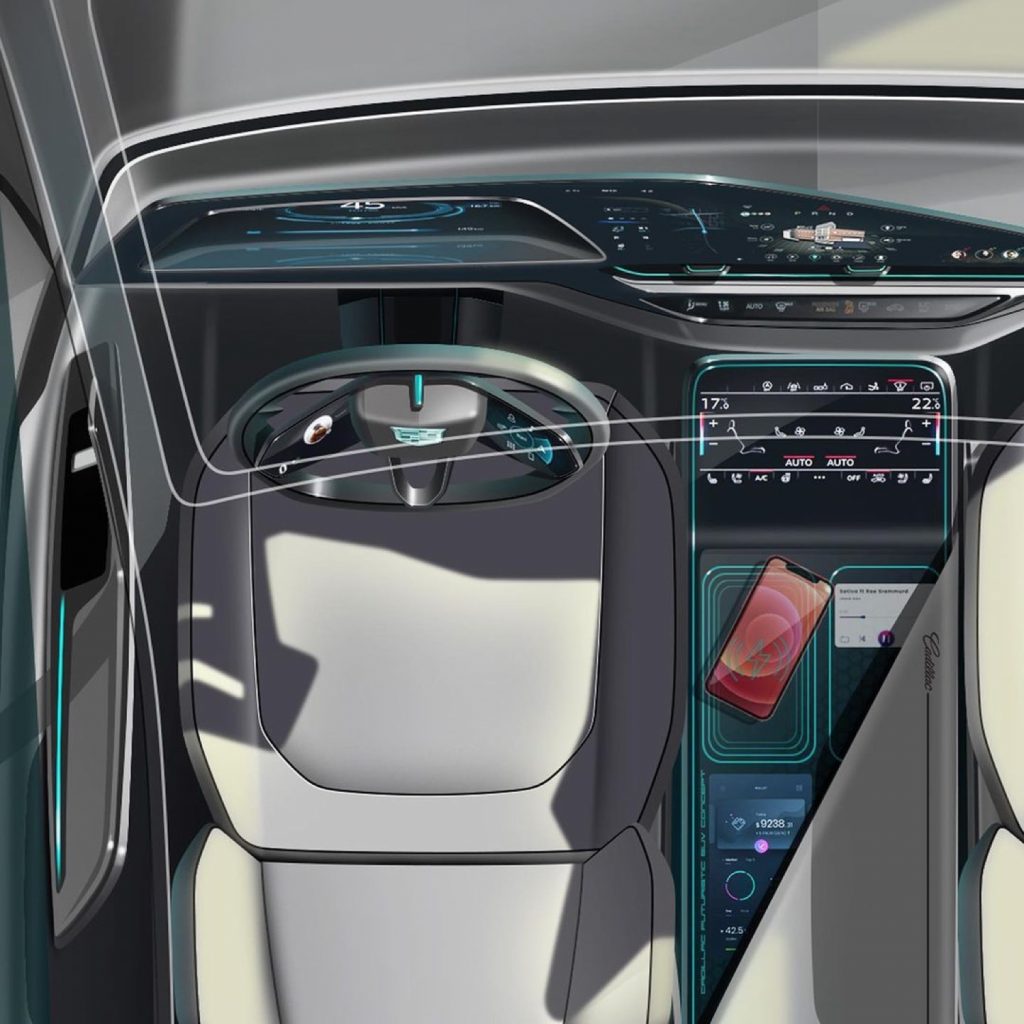 Up front, for example, we find a massive screen stretching across the dash. The layout looks a bit like the all-new 2021 Cadillac Escalade's massive 38-inch OLED screen, combining a digital gauge readout and central infotainment readout in a single, swooping shape.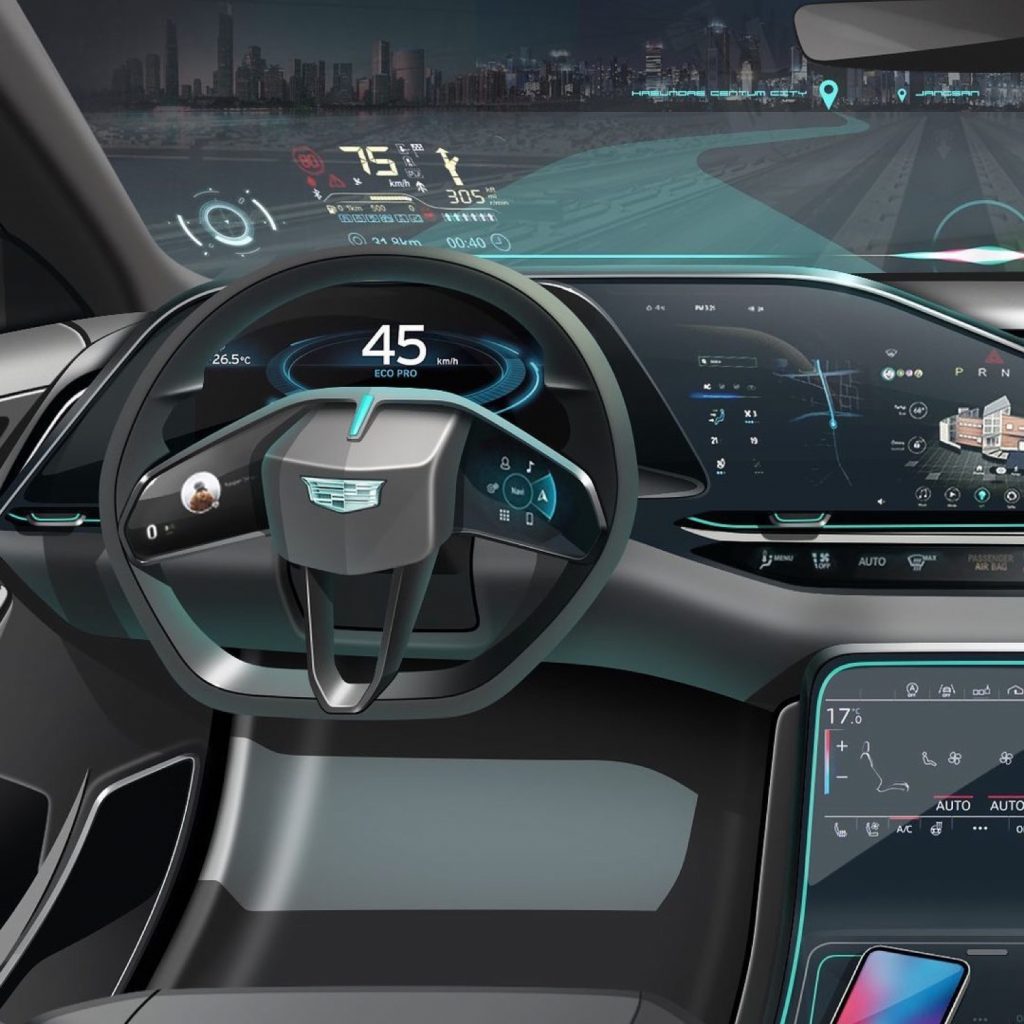 Sitting from the driver's seat, we find a prominent head-up display on the windshield, while the flat-bottom steering wheel uses touch-sensitive panels on the spokes for easy access to infotainment functions. The windshield also appears to integrate augmented reality functionality for easier navigation.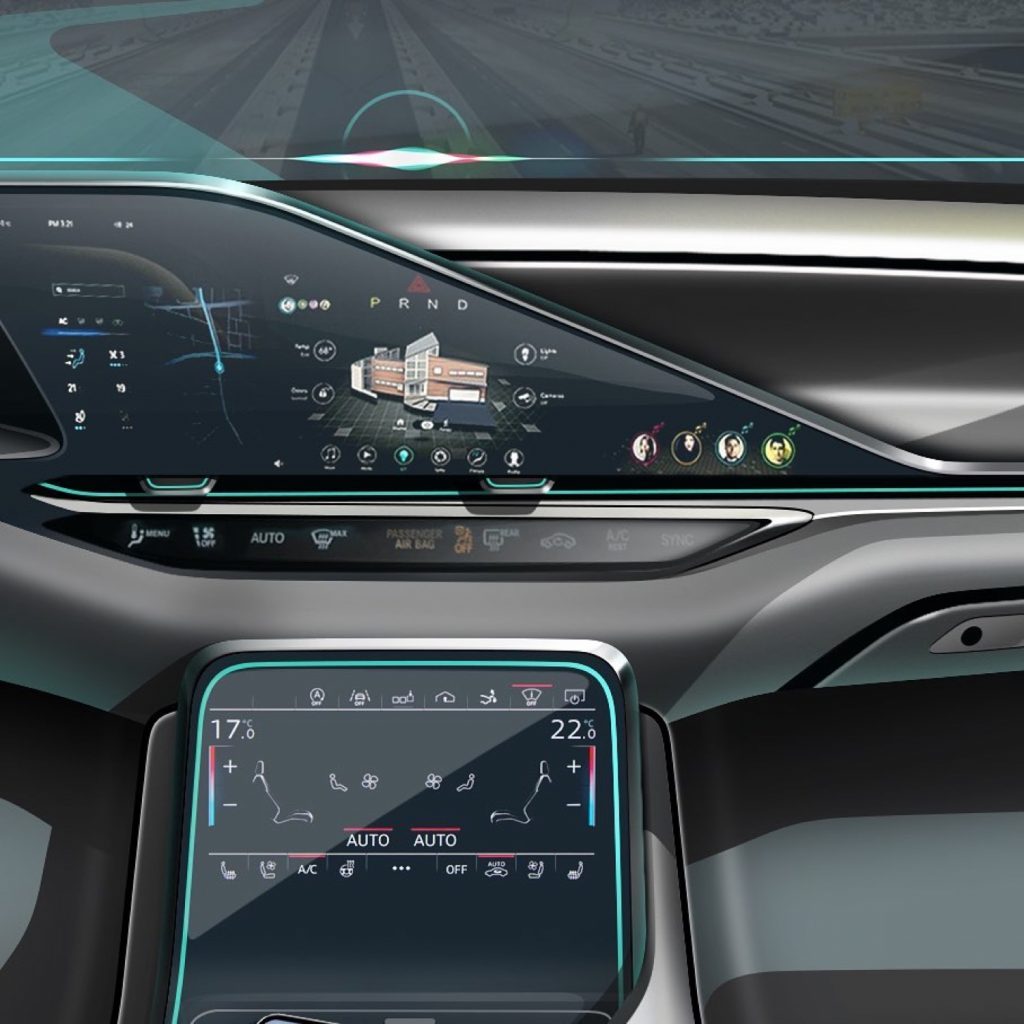 In the center of the cabin, this Cadillac SUV rendering continues the screen-heavy theme with another touchscreen for climate control and seat functions. Below the HVAC controls is a wireless (inductive) phone charger, while a long armrest covers the lower half of the center console.
Passengers in the rear seats will enjoy a pair of touchscreens mounted to the seat backs, while a complementary screen in the rear center console provides further opportunities to select the media desired. What's more, this particular rendering incorporates a fold-down front passenger seat, which means the rear-seat passenger has that much more room to stretch out and relax.
View this post on Instagram
It's a pretty cool concept, and although we wouldn't expect all of these features to make it into production, they certainly point an interesting way forward for Cadillac's tech-heavy future. In fact, as Cadillac Society was first to recently report, all future Cadillac models will feature large screens, both on the gauge cluster / instrument panel as well as on the center stack. To that end, this interior wouldn't look completely out of place on the upcoming electric variant of the Cadillac Escalade.
Want to stay up to date on all things Cadillac? Then be sure to subscribe to Cadillac Society for around-the-clock Cadillac news coverage. We also invite you to join the latest discussions in our Cadillac forums.