Cadillac is making moves to introduce a long list of all-new, all-electric vehicles in the next few years. In fact, the luxury marque will introduce so many new EVs, that half of its lineup will likely be fully electric by 2025.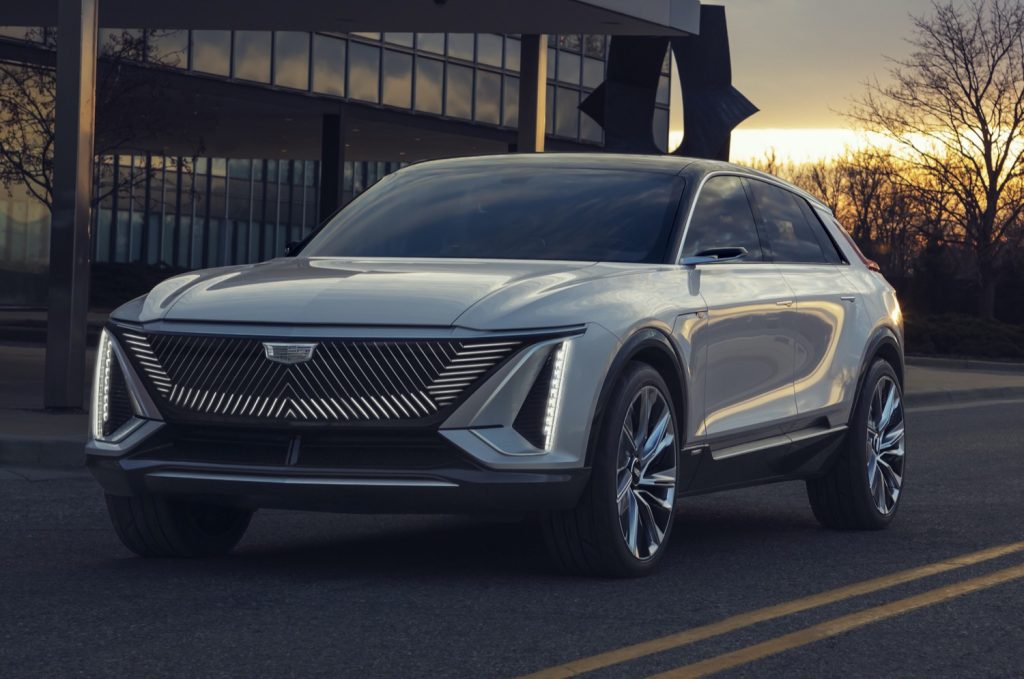 As Cadillac Society covered previously, a bevy of new Caddy EV models are expected to appear in the next five years. The first will be the Lyriq crossover, which debuted in August as a near-production-ready show car, revealing Cadillac's latest EV-inspired design language. Expected to feature a 100-kWh lithium-ion battery and more than 300 miles of range per charge, the electric midsize crossover is slated to launch in the first quarter of 2022 in the U.S., a full nine months ahead of schedule.
From there, we expect two new crossovers to flank the Lyriq. As revealed by a trademark filing uncovered in July, one will likely be called Optiq and the other will probably be named Symboliq. The larger will model will feature three rows of seating.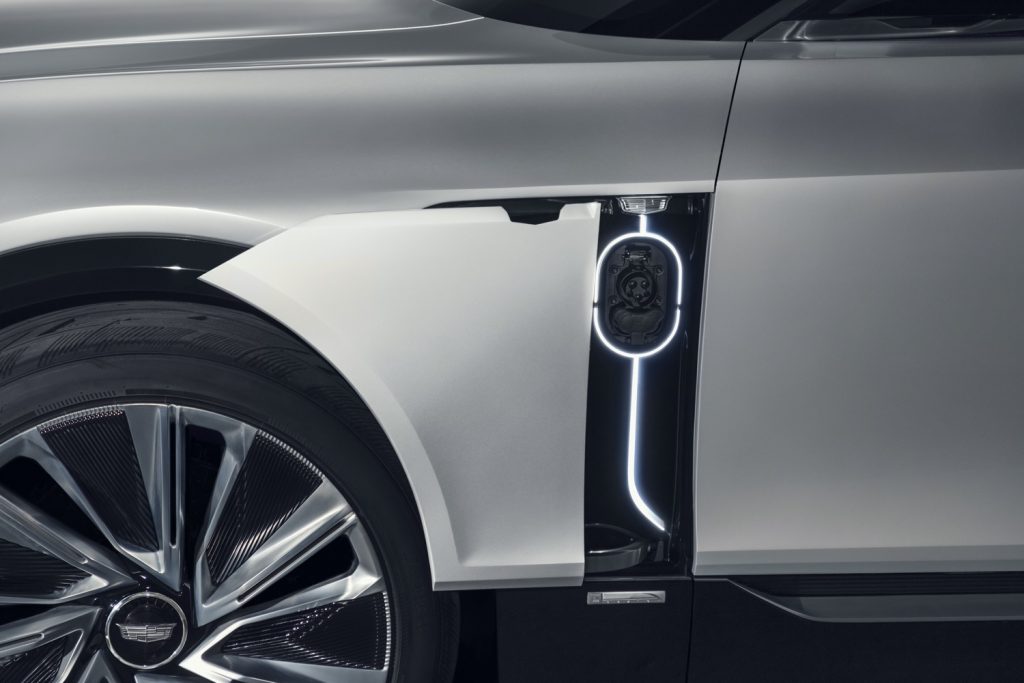 Cadillac is also expected to release a new all-electric variant of the new-for-2021 Escalade. The new full-size electric SUV, which might be called Escalade EV, will pack upwards of 400 miles of range, as Cadillac Society was first to report. Three rows of seating and all the latest features are expected.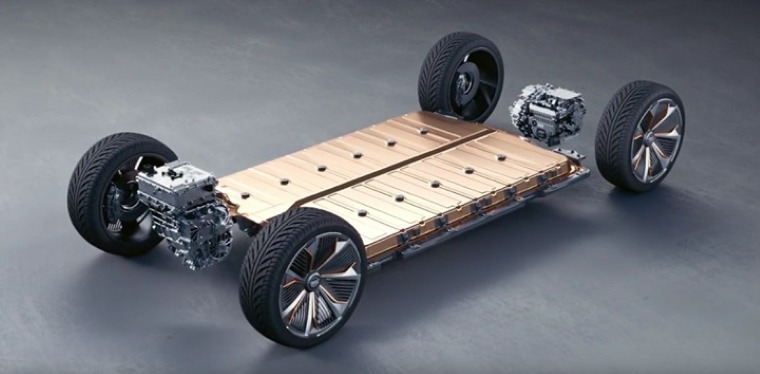 The luxury marque will also introduce a new "low-roof" EV model. Little is currently known about this vehicle, including its go-to-market name. However, industry whispers tell us that it will be something of a cross between a sedan and a four-door coupe.
The Cadillac EV product offensive will conclude with the introduction of a new full-size flagship sedan called Celestiq. Set to feature gobs of space, an ultra high-end interior, and the latest high-tech features, the range-topper will be hand-built save for the mechanical elements such as the platform and batteries. A starting price of at least $200,000 is expected.
Projected Cadillac EV Lineup
ICE / BEV
2021 MY ICE
2021 MY BEV
2025 MY ICE
2025 MY BEV
Cadillac CT4
ICE
x
x
Cadillac CT5
ICE
x
x
Cadillac XT4
ICE
x
x
Cadillac XT5
ICE
x
x
Cadillac XT6
ICE
x
x
Cadillac Escalade
ICE
x
x
Cadillac Full-Size EV SUV
BEV
x
Cadillac Lyriq
BEV
x
Cadillac Optiq (CUV)
BEV
x
Cadillac Symboliq (CUV)
BEV
x
Cadillac Low-Roof EV
BEV
x
Cadillac Celestiq
BEV
x
6
0
6
6
6
12
100%
0%
50%
50%
Naturally, the introduction of these future Cadillac EV models will require a good deal of flexibility and change on behalf of the existing Cadillac dealer network. As such, Cadillac's parent company, General Motors, is offering buyout packages to those dealers that don't want to make the investments to sell the new battery-powered vehicles.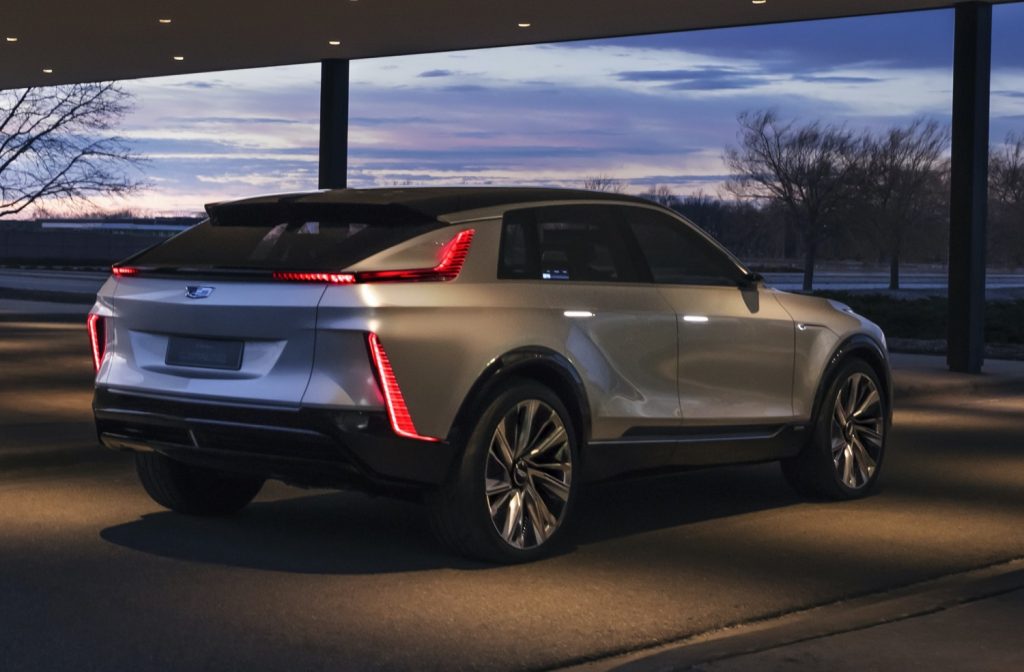 Though Caddy's forthcoming EV revolution appears to be just over the horizon, it won't spell the discontinuation of models powered by internal combustion engines, at least not by 2025. In fact, we forecast that roughly half of the marque's vehicle portfolio will feature combustion engines by mid-decade, with some ICE models (such as the XT5) being redesigned entirely throughout the transition to EVs.
We will be there every step of the way as Cadillac moves through its EV transition, so be sure to subscribe to Cadillac Society for ongoing Cadillac news coverage. We also invite you to join the latest discussions in our Cadillac forums.