Electric vehicles seem to have kicked off the push-button door handle trend, which features flush-mounted buttons in place of traditional, lever-action door handles. In a recent study of initial vehicle quality, quite a few complaints pertained to push-button door handles, indicating that new vehicle owners aren't exactly enamored with the technology. The good news, though, is that the 2024 Cadillac Lyriq will ditch the current model's flush-mounted push-button door handles in favor of deployable lever-action handles, Cadillac Society has learned.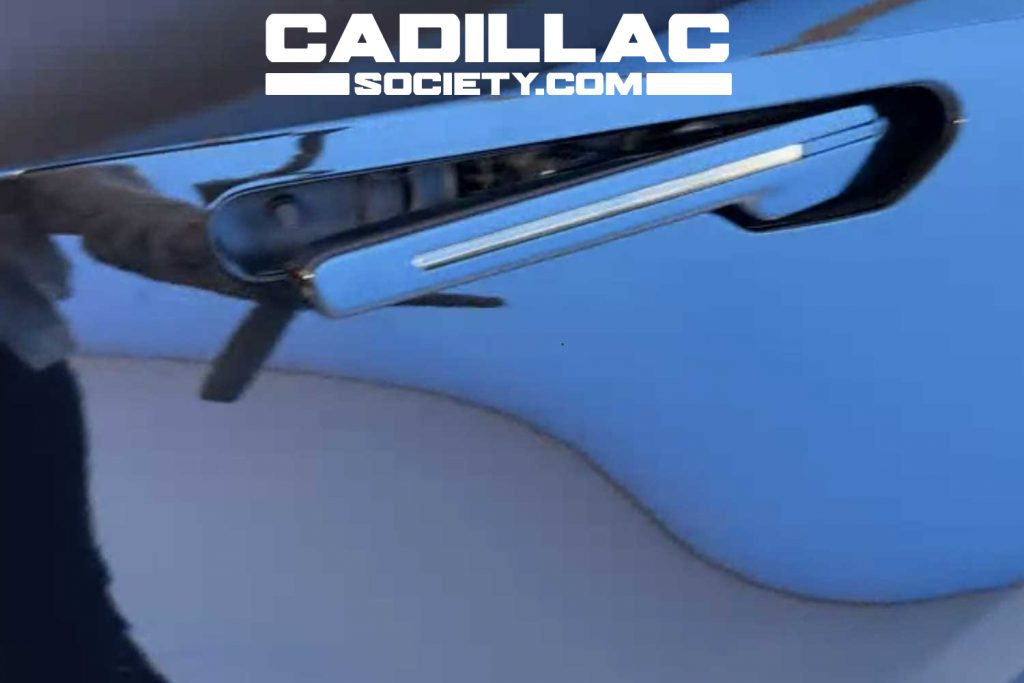 As a reminder, the 2023 Cadillac Lyriq features button-action doors. Those looking to open either of the two front doors must press the tail end of the flush-mounted door handle insert, which unlatches the door. From there, one must pull on the "shark fin" style handle mounted on the trailing edge of the front door frames. Meanwhile, the rear doors feature no such handle, meaning passengers must grab the door itself to open it.
The 2024 Cadillac Lyriq seeks to simplify this procedure, gaining a set of more traditional door handles. While their default position is flush against the doors, much like that of the 2023 model, the new handles will present themselves (pop out) when the vehicle detects its key fob within a certain radius. One must simply pull on the handle to both, unlatch as well as open the door. What's more, the 2024 Lyriq's door handles also feature illumination so they're easy to pick out in the dark. With lever-action door handles, the shark fin grip on the front doors is no longer necessary, and are therefore deleted.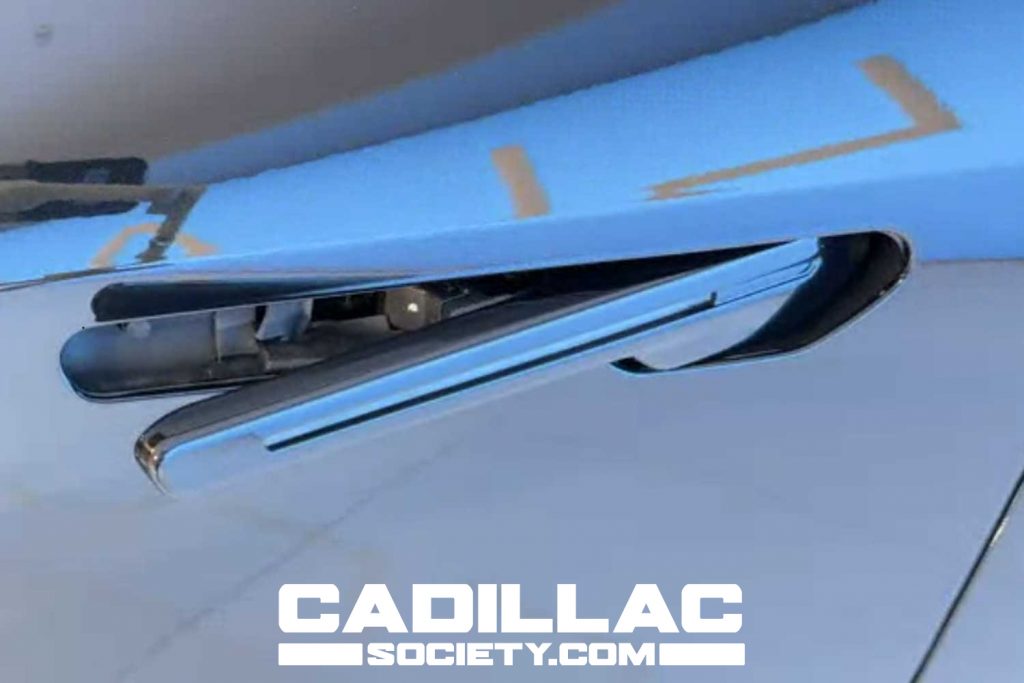 As a reminder, the 2024 Lyriq driving range is estimated at 314 miles for rear-wheel drive models, with motor output rated at 340 horsepower and 325 pound-feet of torque. Meanwhile, the all-wheel-drive models continue with 307 miles of range, with motor output set at 500 horsepower and 450 pound-feet of torque. As first reported by Cadillac Society, the 2024 model year will also gain the high-performance Lyriq-V model, which will feature higher levels of output and performance.
The Cadillac Lyriq rides on the luxury marque's BEV3 platform featuring Ultium Drive and Ultium batteries. The crossover is assembled at the Cadillac Spring Hill plant in Tennessee for all markets except for China. Production of the 2024 model commenced in May 2023.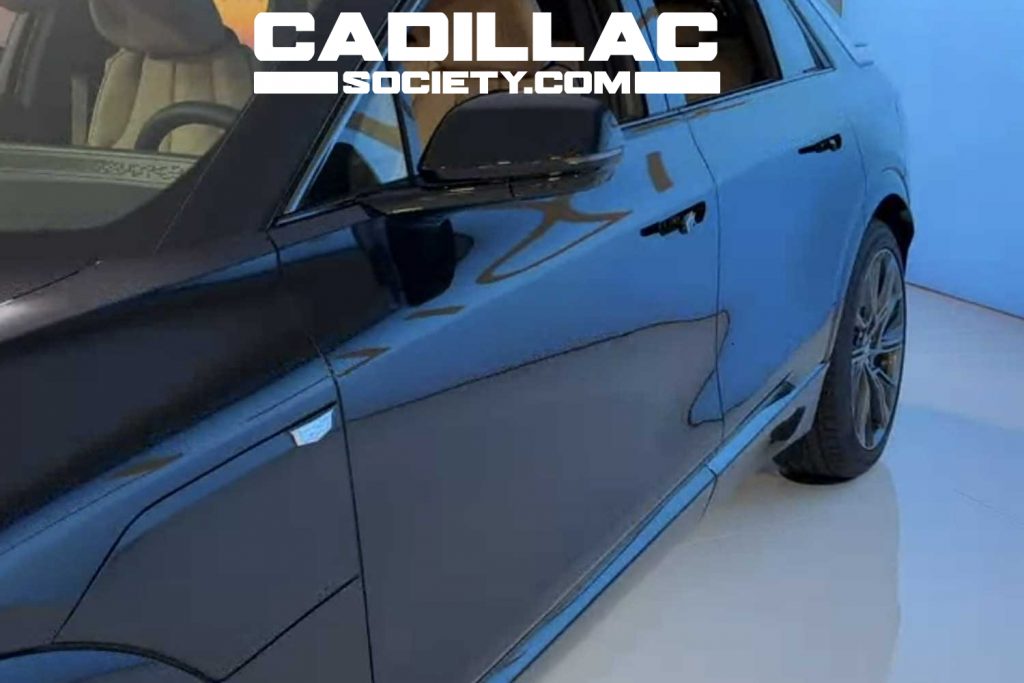 Subscribe to Cadillac Society for Cadillac Lyriq news and to-the-minute Cadillac news coverage. We also invite you to join the latest discussions in our Cadillac forums and Cadillac Lyriq forum.