The Cadillac Lyriq-V is a future performance-oriented model of the Lyriq that will be the first electric Cadillac to wear the storied V-Series badge.
Following is speculative and unconfirmed information about the Cadillac Lyriq-V. We will update this page on a regular basis to reflect the latest learnings.
If you notice any inaccuracies about the information provided, or have edits to suggest, please drop us a note here.
Cadillac Lyriq-V Quick Facts

| | |
| --- | --- |
| Assembly location | GM Spring Hill Assembly Plant, Tennessee, USA |
| Layout | Skateboard style |
| Platform | BEV3 |
| Battery | GM Ultium (module count TBD) |
| Motor | Dual-motor AWD |
| Max Horsepower | 600 (expected) |
| Max Torque | 600 (expected) |
| Availability | North America, China, Middle East |
| Predecessor | none |
| Successor | none |
Forums
We recently opened a Cadillac Lyriq-V forum where you can discuss the upcoming EV. Access the forum here: Cadillac Lyriq-V Forums
News
We invite you to follow the latest Cadillac Lyriq-V news coverage.
News
Proof
During a press briefing about the Cadillac Lyriq in April 2021, Global Cadillac VP, Rory Harvey, was asked about a potential high-performance Lyriq variant, possibly something under the marque's V-Series line of vehicles. Although Harvey's response didn't outline concrete plans to bring a Cadillac Lyriq-V to market, it did indicate that a Cadillac Lyriq V-Series was indeed under consideration.
"I'm not going to answer that question directly at this point in time, we need some other information to talk about that," Harvey said. "But the way that I would respond to that is that if you look to Cadillac in the past, having sporty variants has been part of our heritage and we understand that there is a need and a desire and that is something that we're looking at and evaluating looking forward. So more to come on that."
Then, nearly two years later, Cadillac Society noticed that a "V" trim level was an option on the Cadillac Accessories website, serving as our first official proof that a Lyriq-V is, in fact, on the way.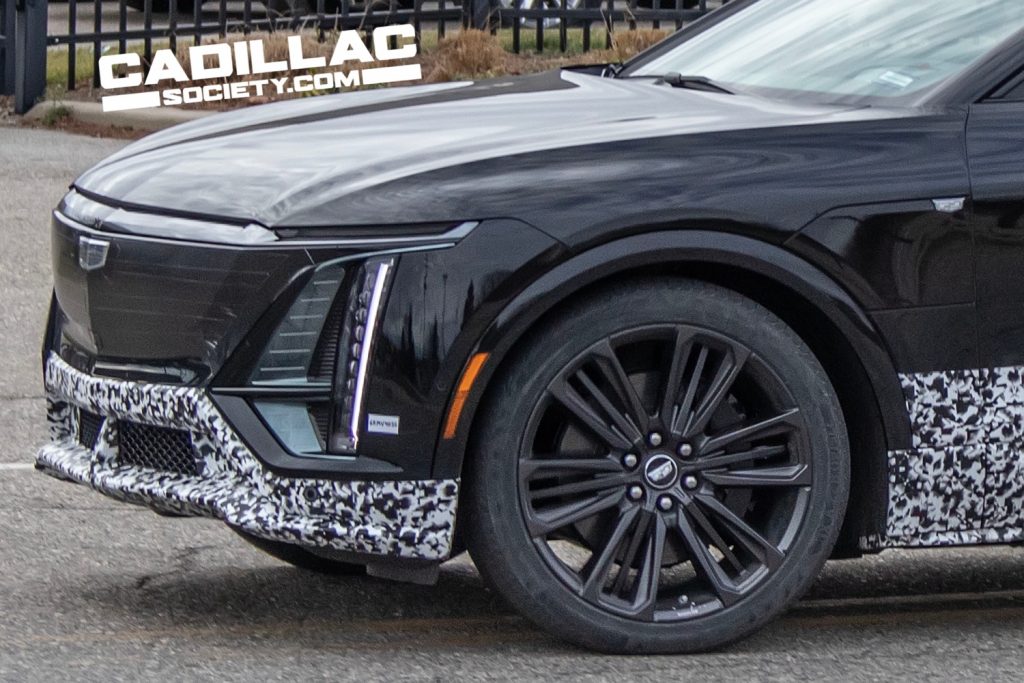 Expectations
Here's what we expect from the Cadillac Lyriq-V:
Exterior
Based on/around Lyriq Sport trim, which includes black accents in place of chrome accents
Darker bezels around front lighting
Unique front fascia

Unique upper grille
Unique "mesh"-style lower grille similar to current ICE-powered V-Series models

Unique body kit
Unique lower rear fascia
Trim-specific wheels and tires
Body-color wheel arches
V-Series badging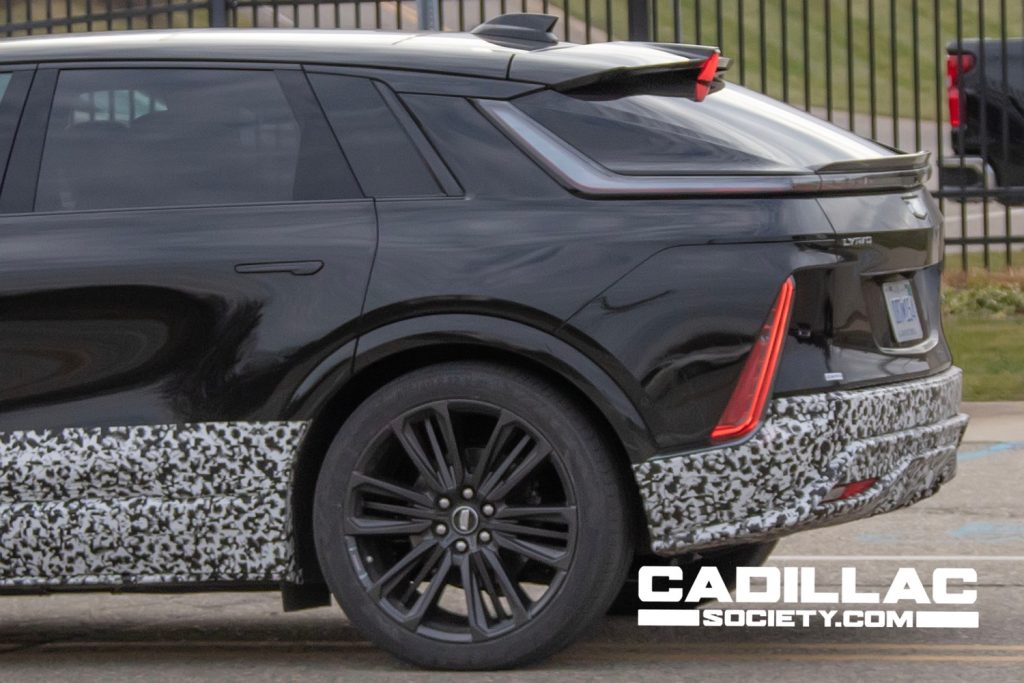 Interior
V-Series badging
Unique seat colorway(s)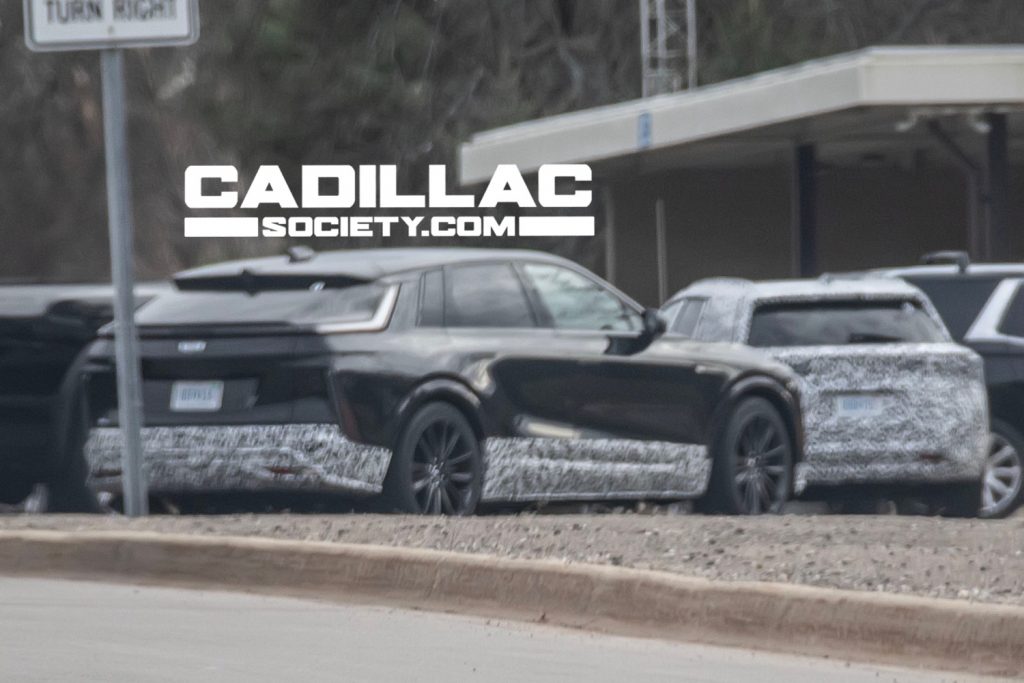 Powertrain & Performance
Bigger, more powerful motors
Total system power around 550 horsepower and 650 pound-feet of torque
High-performance all-wheel-drive (AWD) configuration
Around 300 miles of range from a single charge
Specs
Coming soon.