The all-new 2021 Cadillac Escalade is filled to the brim with cutting-edge technology and features, including the addition of new adaptive air suspension. However, the 2021 Escalade isn't the first model to feature Cadillac air suspension – in fact, the Cadillac XTS introduced the feature for the 2013 model year. Now, we're taking another look at the XTS' air suspension components in the following Cadillac Society Feature Spotlight.
The Cadillac air suspension offered with the XTS was officially called Automatic Level Control Rear Air Springs. The feature was standard on Premium Luxury, Platinum, and Platinum V-Sport trim levels, and was designed to provide a level riding position and improved handling in a number of loading and passenger conditions.
The system is fully automatic, and operates via an air compressor connected to the rear air springs, either lowering and raising the ride height to maintain an even stance. To activate the system, the engine must be turned on, at which time the springs will self-level the ride height. If passengers exit the vehicle or cargo is removed after the engine is turned off, the system can still lower the ride height up to 10 minutes after the ignition is switched off. The system will not raise the vehicle until the engine has been started.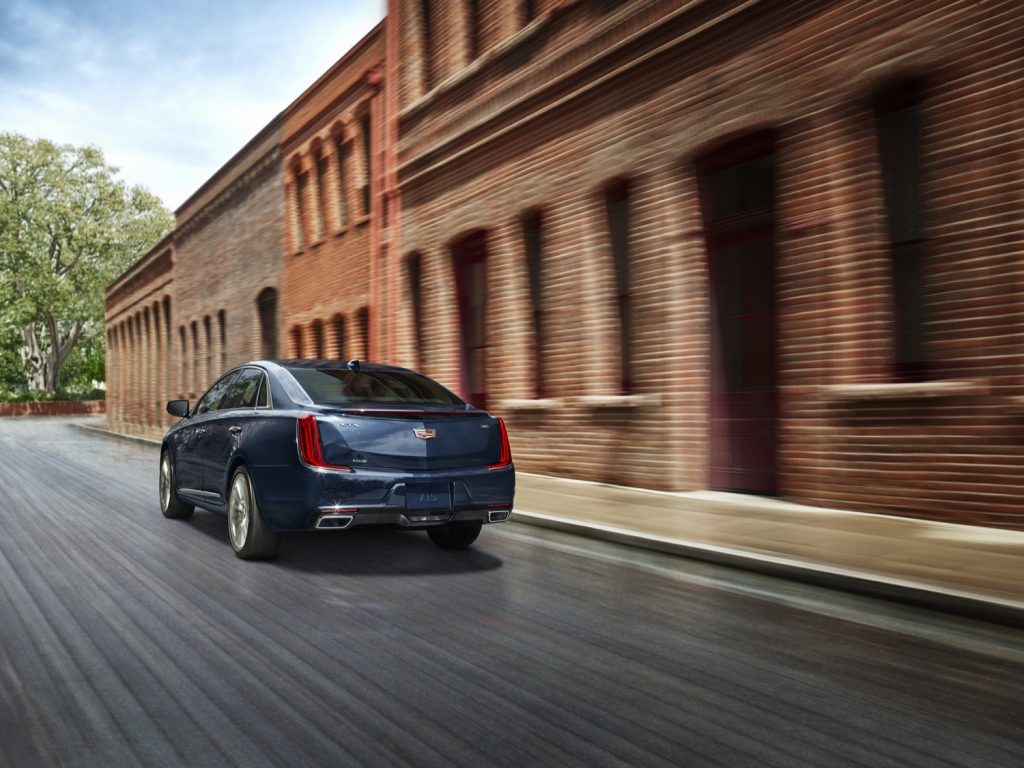 The air compressor connected to XTS air suspension system may make some noise while the ride height is adjusted. If the vehicle isn't driven for a few weeks, or there's a significant temperature drop while the car is parked, it may look as though the vehicle is low in the rear. However, once the vehicle is started, the Cadillac air suspension system will return the vehicle to its normal ride height.
Also note that if a weight-distributing hitch is used, it's recommended to let the system inflate and level the vehicle before adjusting the hitch.
Meanwhile, the Cadillac air suspension system on the new 2021 Escalade has a similar, but different purpose when compared to the system on the XTS, with the system on the Escalade offering variable ride heights to better match the driving situation. For example, the system on the 2021 Escalade can be raised for additional ground clearance while traveling off-road, or lowered for improved aerodynamics on the highway and easier ingress and egress for passengers when parked. This system is available on Premium Luxury and Sport trims, and comes as standard on Premium Luxury Platinum and Sport Platinum trims. The system is not available on the base-level Luxury.
What are your thoughts on the Cadillac air suspension system, either new or old? Let us know in the comments, and make sure to subscribe to Cadillac Society for more Cadillac XTS news, Cadillac Escalade news, and around-the-clock Cadillac news coverage.
2021 Cadillac Escalade Photos