We're obviously big fans of the 2020 Cadillac CT5. Slotting in as Caddy's all-new D-segment four-door, the CT5 ticks all the right boxes – except for one. Unfortunately, Caddy isn't planning to offer the CT5 as a two-door coupe, leaving us a little sad about the circumstance. Luckily, we've got the artistic skills to make dreams come true, at least on paper, so we went ahead and rendered ourselves a Cadillac CT5 Coupe.
Up front, our Cadillac CT5 Coupe offers a familiar fascia, with the same bright grille insert and lower bumper treatment as the base-level CT5 Luxury trim level and upgraded Premium Luxury trim level. The headlamps are familiar as well, with newfound horizontal primary lights and striking LED daytime running light signatures pulled vertically along the edges of the outer fascia.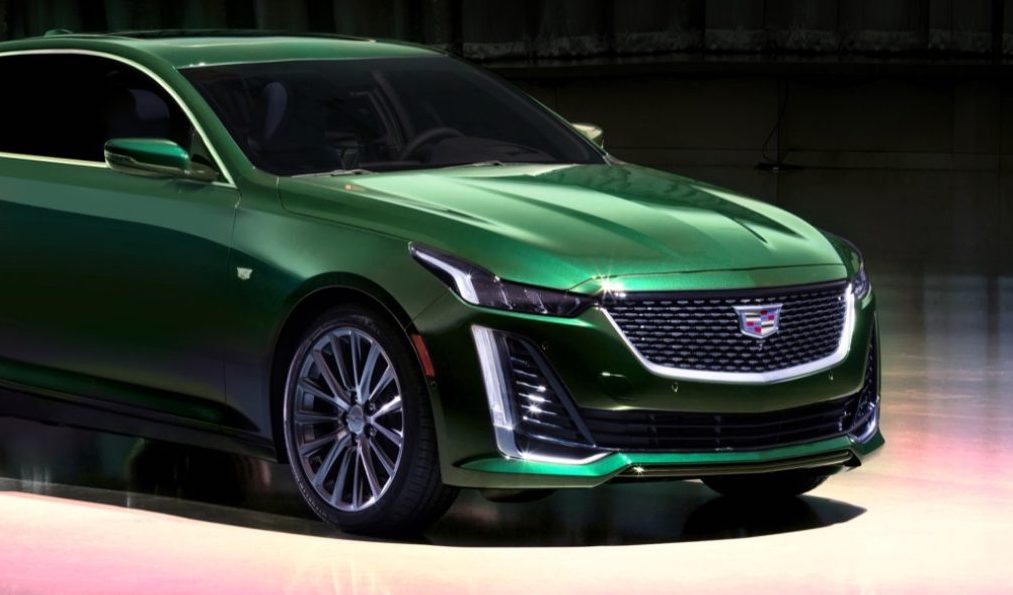 The profile is where things start to look a little different. Following the line started with the LED DRLs, the eye is led rearward toward a gently sloping roofline, which rises and then falls parallel to bright Galvano window trim moldings. Just one door handle per side with this one, plus bright trim added to the handles as well. Upgraded multi-spoke 19-inch silver wheels take a spot in the corners, while the silver Cadillac crest is found on the front fenders.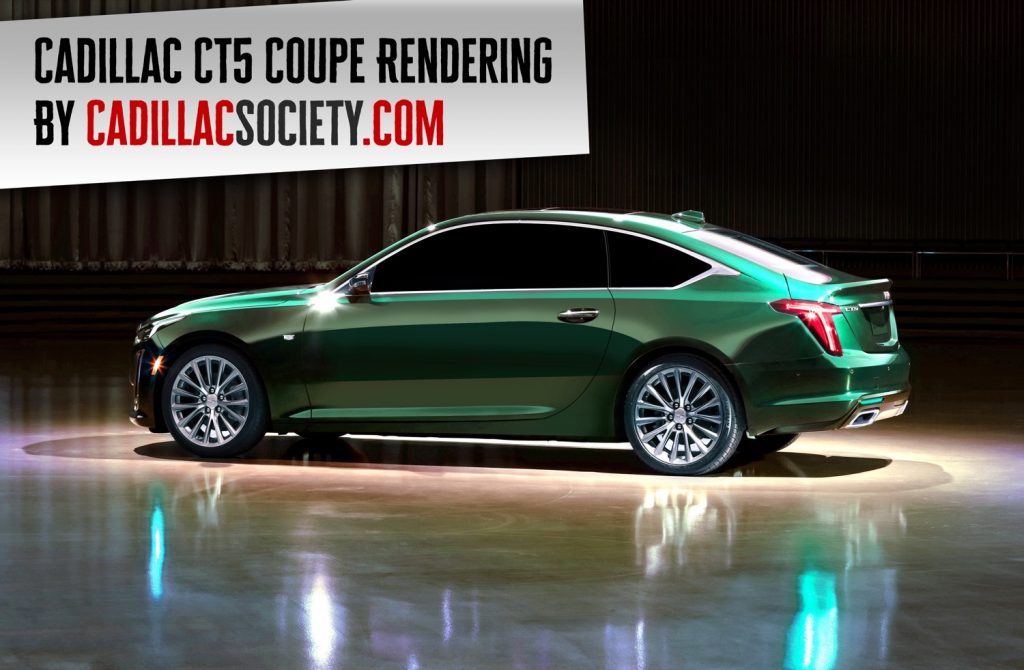 The rear three-quarters view provides a glimpse of the tail section, which carries the same styling as the standard four-door model. However, this view also gives us another look at the Cadillac CT5 Coupe's profile. Minus a pair of rear doors, the CT5 looks shorter than the standard CT5 sedan, and indeed, a bit sportier as well.
Since we're dreaming this whole thing up, we slathered the whole thing in green paint because that's a color that won't be offered on the CT5.
It's worth noting that a Cadillac CT5 Coupe model is almost certainly not gonna happen, or at least we have yet to hear anything to the contrary. But it's nice to know what such a creation might look like all the same.
With the discontinuation of the Cadillac ATS Coupe, it's looking like Caddy's two-door offerings are now officially done for. Hopefully that won't remain the case for too long. Because even though the segment is rapidly shrinking, there's just something so right about a Cadillac coupe.
Subscribe to Cadillac Society for more Cadillac CT5 news and around-the-clock Cadillac news coverage.
2020 Cadillac CT5 Sedan Photos