Trifecta Performance, an aftermarket automotive tuning company that specializes in tuning various vehicles, including several Cadillac models, has just announced that it is developing a native tuning product for the Cadillac CT4-V Blackwing.
"We are happy to announce that Trifecta has purchased our own CT4-V Blackwing to develop our flash / native tuning product," the company said in a post on its website. "Our solution will require ECM modification, and once completed, the ECM can be flashed / updated / datalogged in-vehicle without expensive and unreliable 'piggyback' solutions."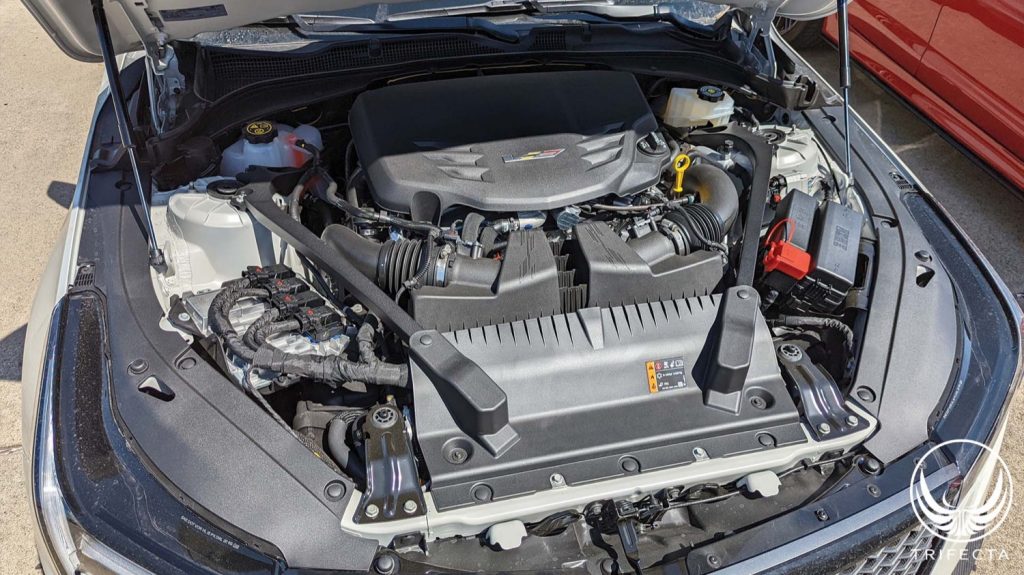 In order to flash the ECU from a CT4-V Blackwing, Trifecta states that the unit must be removed from the ultra-high-performance sedan and sent to the tuning company for modification. After this process, the ECU can then be reinstalled, and allows the customer to flash back and forth from stock to custom driving performance modes. Additionally, the modification allows customers to receive updates from Trifecta and eliminates the need to remove the ECU from the super sedan again in the future.
"This is the real deal," said Trifecta. "We've settled for nothing less than actually tuning the ECM!"
Flashing the ECU of a CT4-V Blackwing is an impressive feat, as the super sedan features Cadillac's Global B (also known as the Vehicle Intelligence Platform) electrical architecture. The Global B system is highly advanced to prevent it from being hacked into, but this safeguarding also makes it difficult for aftermarket tuners to modify the vehicle's ECU to coax more power from the drivetrain.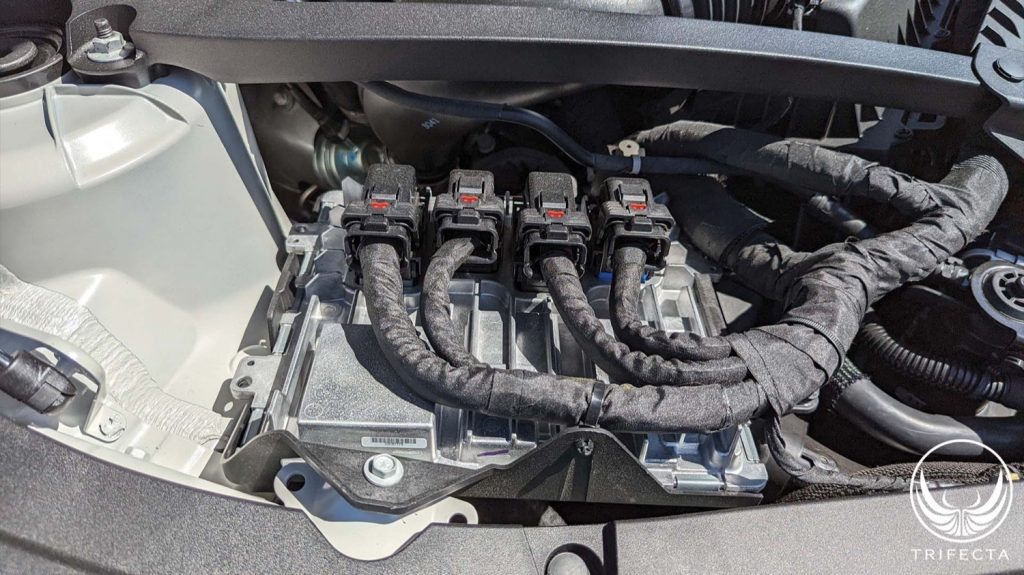 For example, several aftermarket tuners have tried and failed to modify the ECU in the Chevrolet Corvette C8, which also features Global B architecture. That's why it has proved particularly difficult to improve power output from the C8 Corvette, despite adding turbochargers and other drivetrain modifications. With that in mind, it will be particularly impressive if Trifecta's efforts to ECU flash the CT4-V Blackwing prove successful.
As a reminder, the following Cadillac vehicles feature Global B architecture: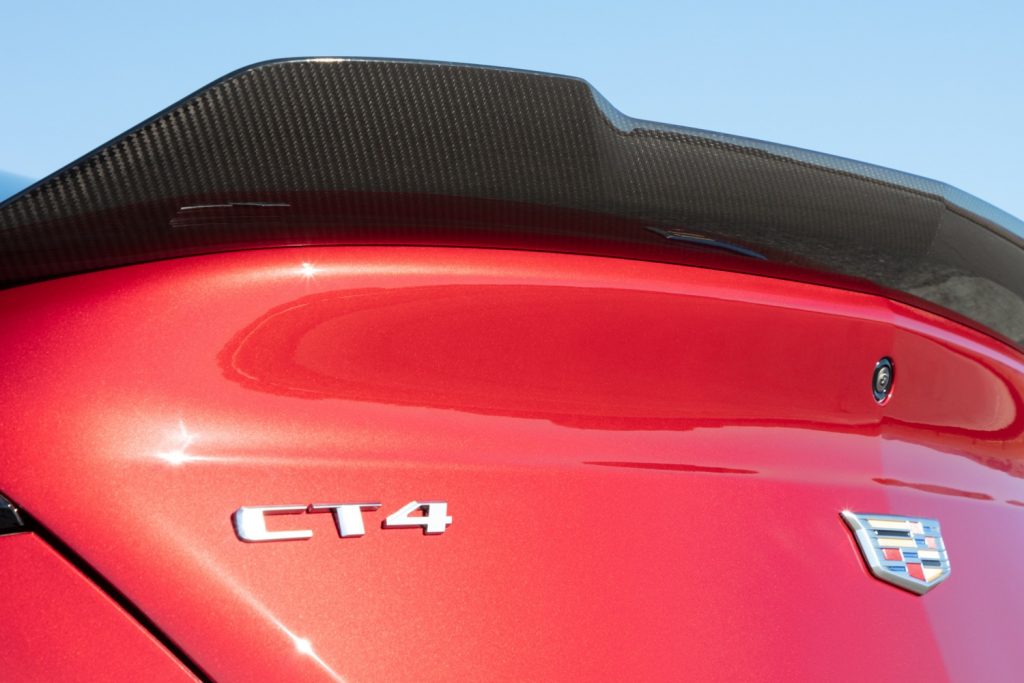 The 2022 Cadillac CT4-V Blackwing represents the most performance-oriented version of the CT4 range. The subcompact super sedan is powered by the twin-turbocharged 3.6L V6 engine (production code LF4) rated at 472 horsepower and 445 pound-feet of torque. In that regard, the model is certainly not short on power in bone-stock form. A six-speed manual transmission is standard, while a ten-speed automatic is optional. Power is routed exclusively through the rear wheels.
Subscribe to Cadillac Society for more, CT4-V Blackwing news, Cadillac CT4 news and around-the-clock Cadillac news coverage. We also invite you to join the latest discussions in our Cadillac forums.
Cadillac CT4-V Blackwing Photos