Back October, Cadillac officially announced that the upcoming 2022 CT4-V Blackwing and CT5-V Blackwing models will offer optional magnesium wheels. The luxury marque included only a single image in conjunction with its announcement, and the teaser doesn't show a full image of the wheels. Luckily, Cadillac Society recently spied a CT5-V Blackwing testing with the magnesium wheels, giving us a better look at the optional rollers.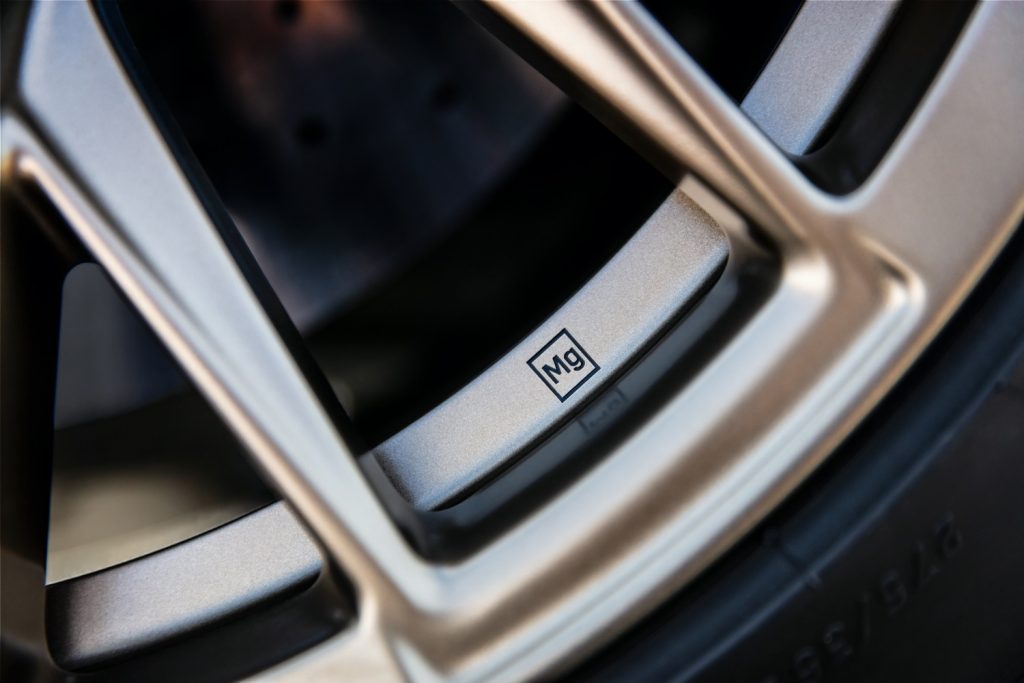 The spy shots show us that the 19-inch wheels have an attractive, multi-spoke design with a satin bronze finish, delivering an attractive offset for the red brake calipers behind them. The wheels are hugged by a set of Michelin Pilot tires sized at 275/35ZR19 in the front and 305/30ZR19 in the rear. For those keeping track, that's wider than the rubber used on the third-gen CTS-V sedan.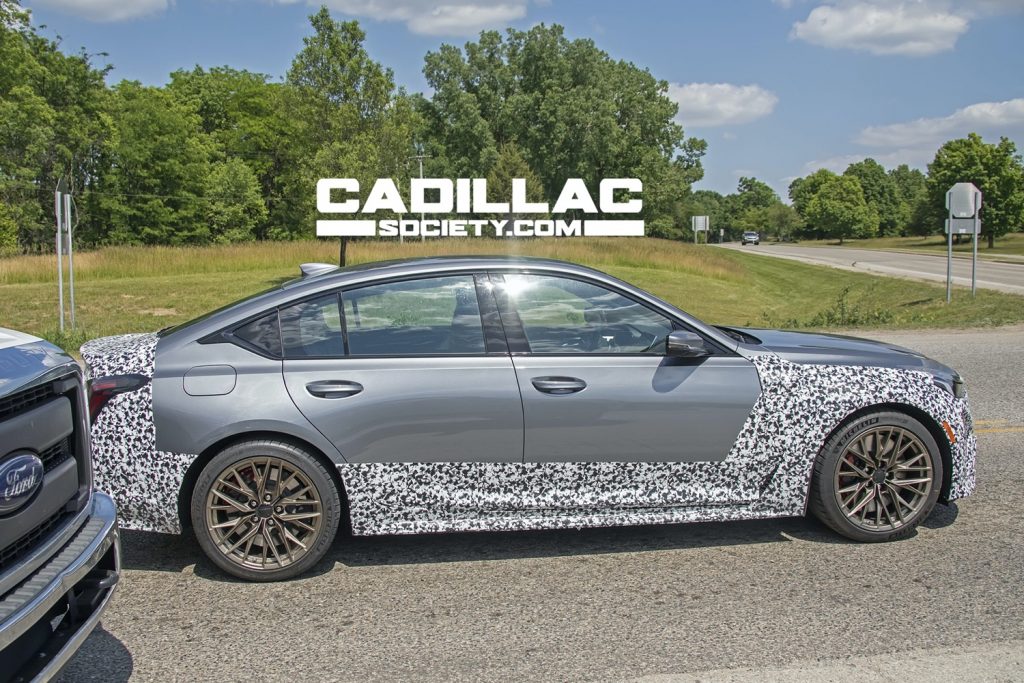 According to Cadillac, the decision to offer the magnesium wheels was inspired by the championship-winning Cadillac DPi-V.R race car. That track-to-street carry-over means that the Blackwing magnesium wheels will help reduce the weight of the vehicle, in turn improving ride and handling.
This is thanks to the fact that magnesium has the highest strength-to-weight ratio of all common metals. A secondary benefit is that magnesium absorbs road vibration and transforms it into heat, which is then dissipated.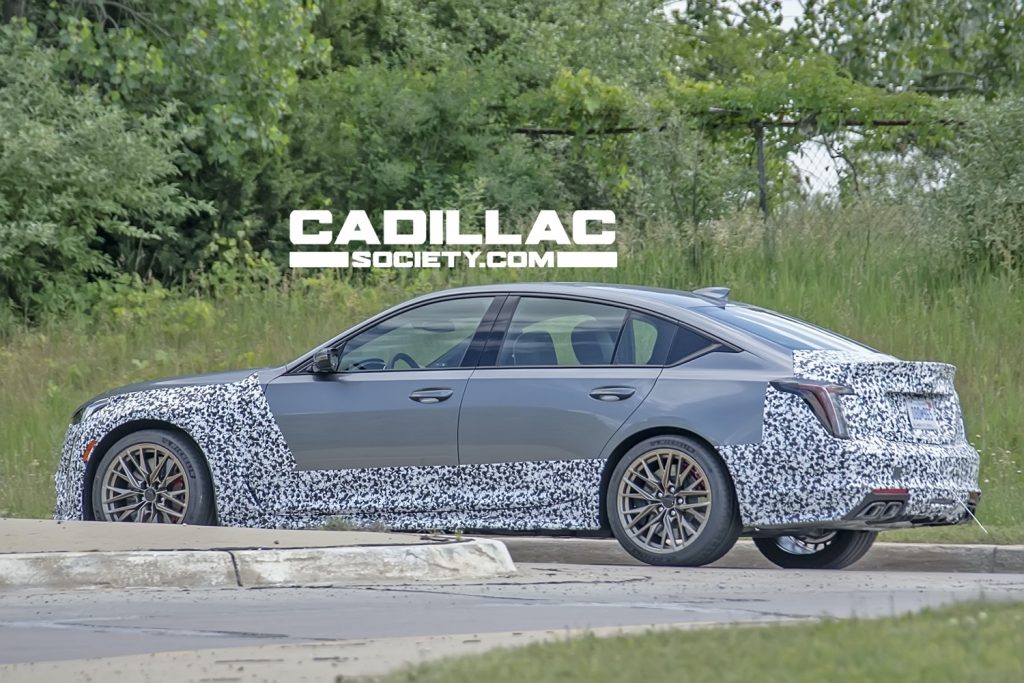 Set to launch in the summer of 2021, the 2022 CT4-V Blackwing and 2022 CT5-V Blackwing will be the ultra-high-performance variant of the CT4-V and CT5-V sedans, respectively. Even though the two models will use the Blackwing name, they will not feature the Cadillac twin-turbo 4.2L V8 DOHC Blackwing engine that was used in the now-discontinued CT6-V and CT6 Platinum.
Instead, the CT4-V Blackwing will be powered by a twin-turbo 3.6L V6 engine similar to the powerplant used in the outgoing ATS-V. In that application, it output 464 horsepower and 445 pound-feet of torque. The CT5-V Blackwing, meanwhile, will be powered by a supercharged 6.2L V8 engine similar to the blown mill used in the third-gen CTS-V. In that application, it made 640 horsepower and 630 pound-feet of torque. The CT5-V will be capable of achieving a top speed of 200 mph.
Both engines will be backed by a 10-speed automatic transmission. An optional six-speed manual transmission will also be offered on both models.
It's worth noting that even though both of Cadillac's upcoming Blackwing models will offer the aforementioned magnesium wheels as an option, both models are expected to feature alloy wheels as standard.
We will have all the latest info on the CT4-V Blackwing as well as the CT5-V Blackwing as it becomes available, and invite you to subscribe to Cadillac Society for more Cadillac CT4 news, Cadillac CT5 news, and around-the-clock Cadillac news coverage.
Cadillac CT4-V Blackwing Photos
Cadillac CT5-V Blackwing Photos