The upcoming, 2022 Cadillac CT5-V Blackwing will wear wider tires than the outgoing Cadillac CTS-V, Cadillac Society has learned.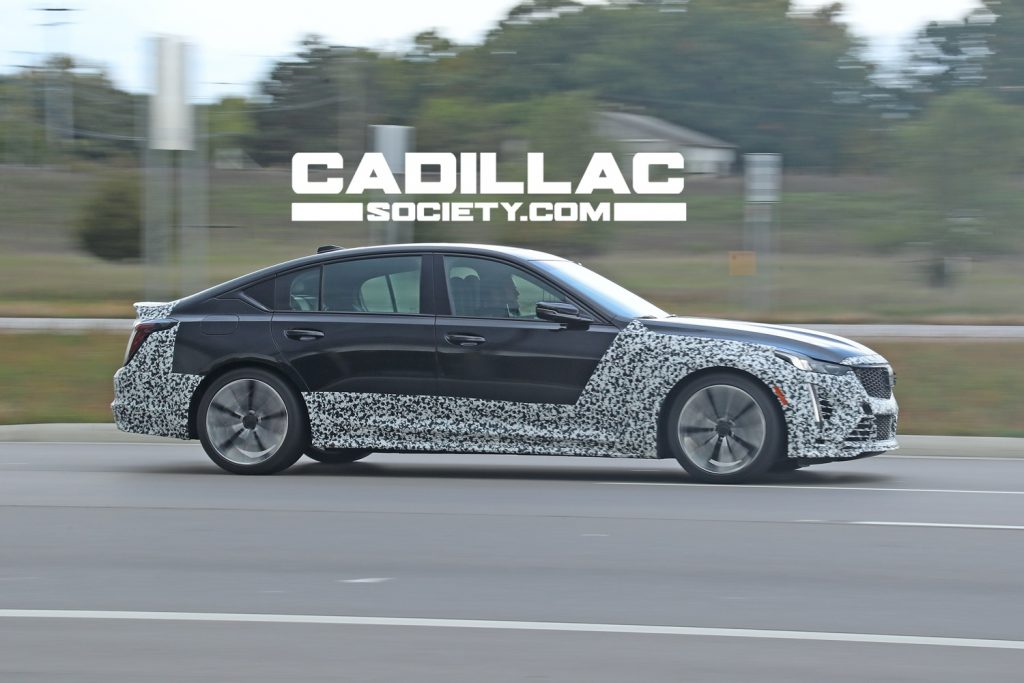 Caddy's upcoming super sedan will ride on 275/35-19 tires at the front and 305/30-19 tires out back. By comparison, the third-generation CTS-V, which was produced from the 2016 thru the 2019 model years and was quite the capable missile, rode on 265/35-19 and 295/30-19, front to back.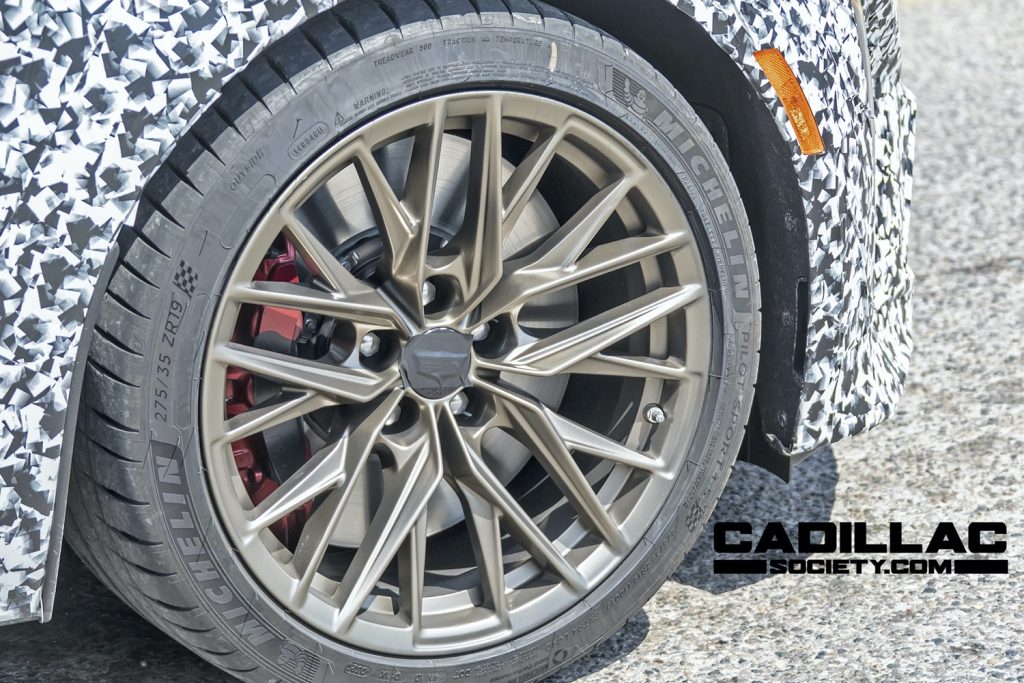 For those keeping track, that makes the Blackwing's tires 10mm (0.39in) wider than those on the CTS-V, which the CT5-V Blackwing will indirectly replace.
| | Front | Rear |
| --- | --- | --- |
| 2016-2019 CTS-V | 265/35-19 | 295/30-19 |
| 2022 CT5-V Blackwing | 275/35-19 | 305/30-19 |
The wider tires will enable the CT5-V Blackwing to have a bigger contact patch with the pavement, which should theoretically result in improvements to the car's traction and handling, in turn resulting in a more control during high-performance driving.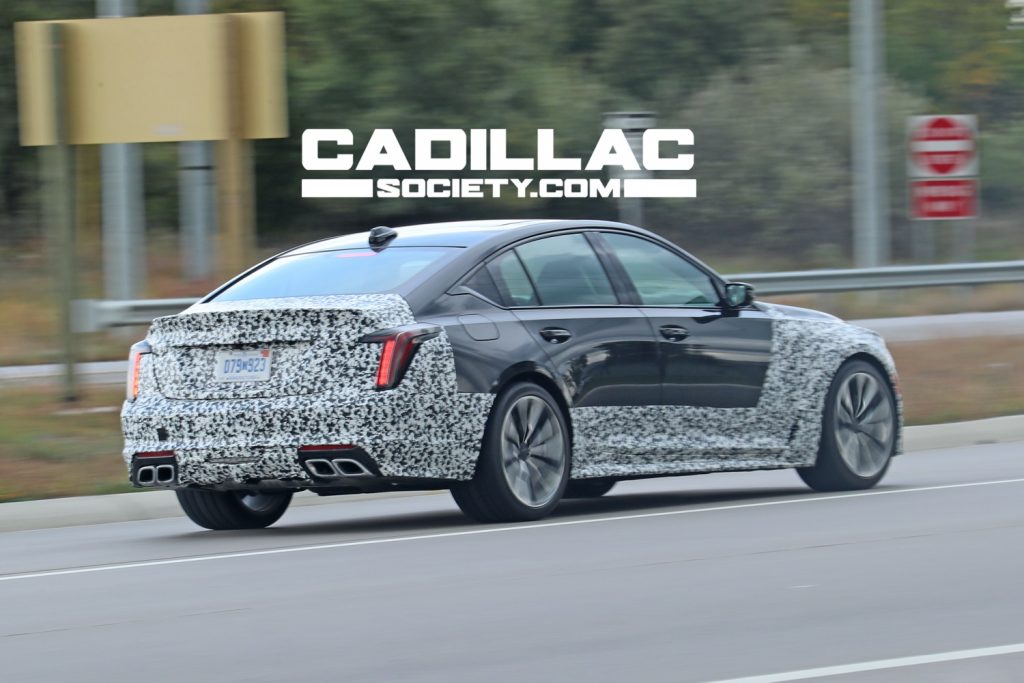 In addition, the meatier rear tires should be more adept at putting the vehicle's expected 600+ horsepower to the ground. At least one of the tires on offer should be the Michelin Pilot Sport 4S – an all-around performance tire.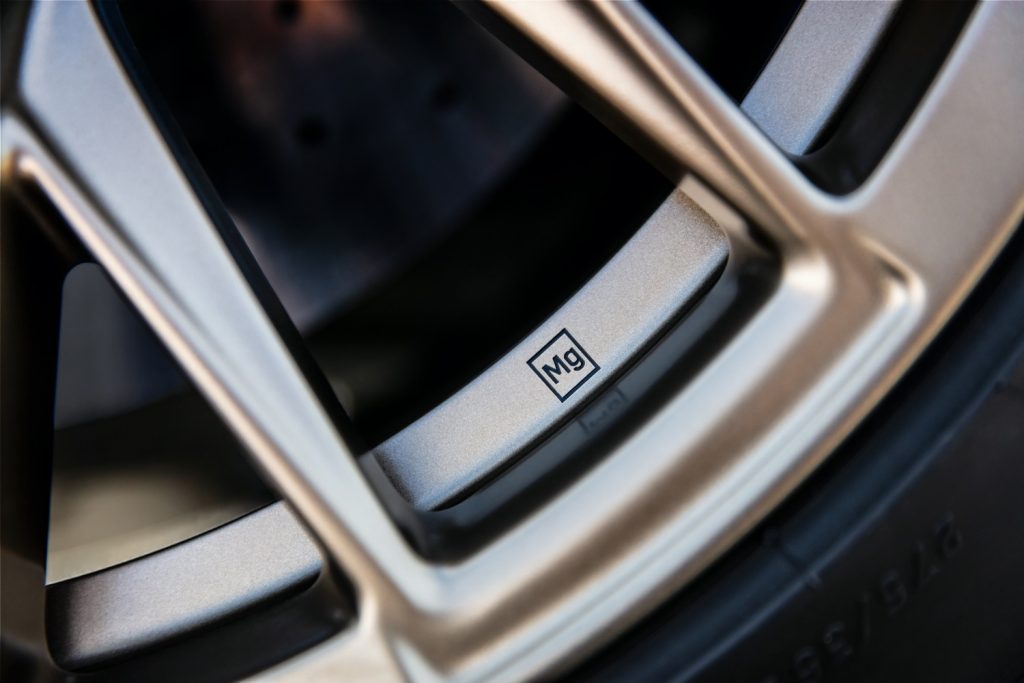 As officially announced by Cadillac last week, a set of 19-inch Magnesium wheels with a satin bronze finish and a complex, multi-spoke design will be offered as an option on the CT5-V Blackwing as well as its smaller brother, the CT4-V Blackwing. We expect the standard wheels to be the black units seen in various spy photos as well as in Cadillac's official teaser.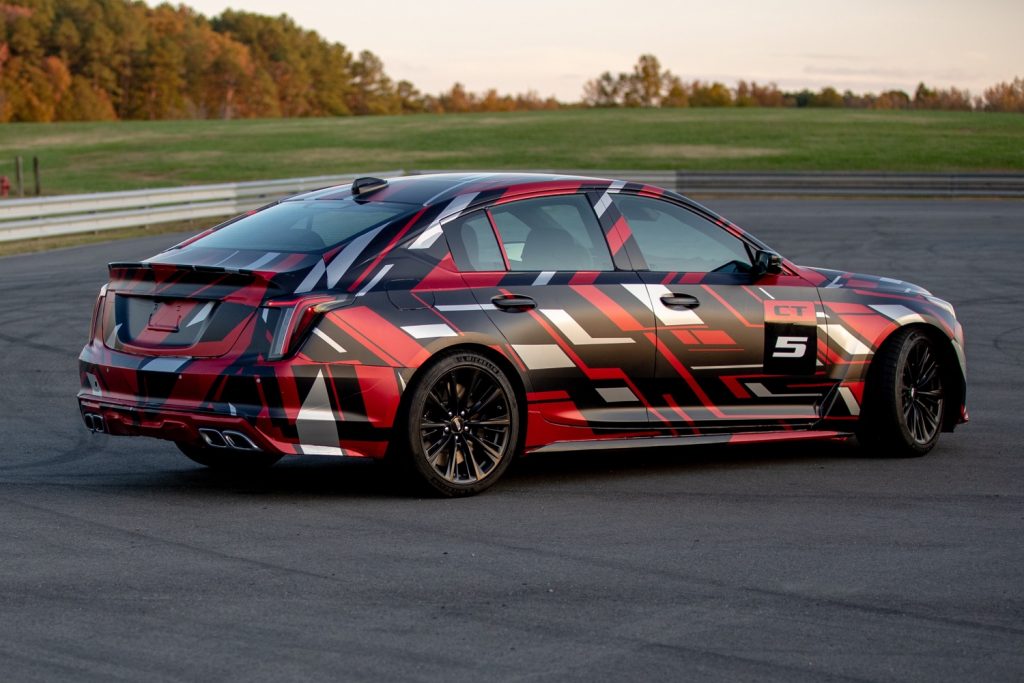 The Magnesium wheels will reduce the overall weight of the vehicle, resulting in further improvements to handling, especially when paired with the wider tires. According to Cadillac, the decision to offer the Mag wheels was inspired by the championship-winning Cadillac DPi-V.R race car.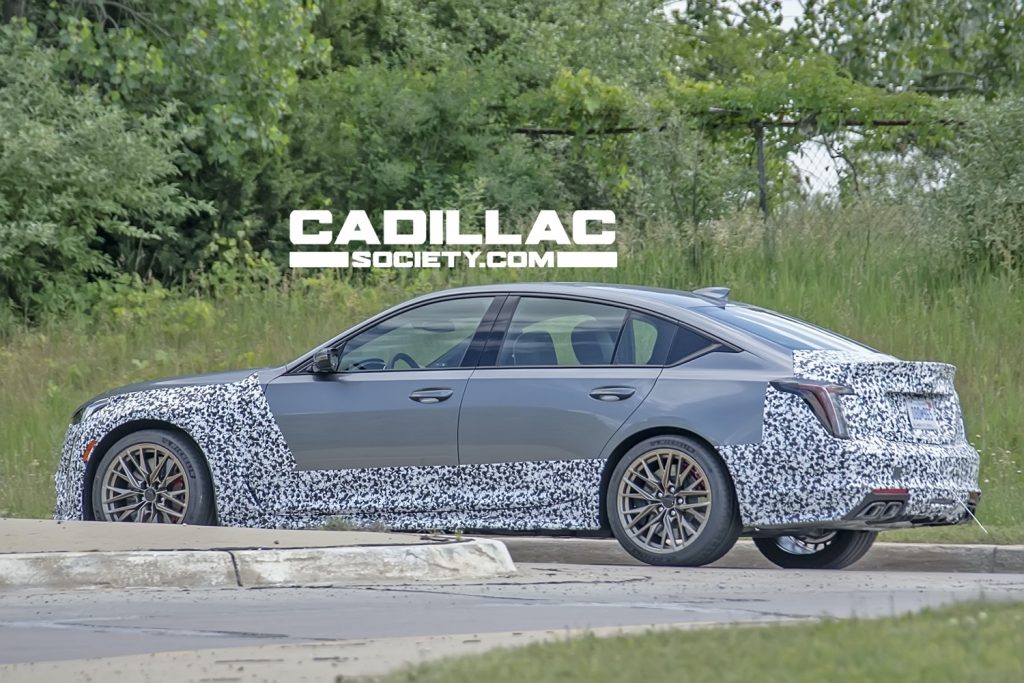 The CT5-V Blackwing will use a supercharged 6.2L V8 engine similar to the one in the third-gen CTS-V, where it made 640 horsepower and 630 pound-feet of torque. All of those horses will run through a 10-speed automatic transmission or an optional six-speed manual transmission. The 2022 CT5-V Blackwing is scheduled to be released in the summer of 2021, after being delayed by several months as a result of the COVID-19 pandemic.
We will have more info on the upcoming Cadillac CT5-V Blackwing soon, and invite you to subscribe to Cadillac Society for more Cadillac CT5 news and around-the-clock Cadillac news coverage.
Cadillac CT5-V Blackwing Photos