The No. 10 Cadillac DPi-V.R of Renger Van Der Zande, Ryan Briscoe and Scott Dixon took a surprise victory in Saturday's Motul Petit Le Mans after the two leading prototype cars crashed out late in the race.
The No. 10 Cadillac DPi-V.R ran a modest race in the middle of the pack, with the experienced WTR trio trying their best to stay close to the No. 31 Whelen Engineering Cadillac DPi-V.R and the No. 7 Acura DPi, both of which had the strongest pace throughout the 10-hour event. The only laps the No. 10 lead, in fact, were the final ten in the run to the finish, which were all taken at low speed under caution.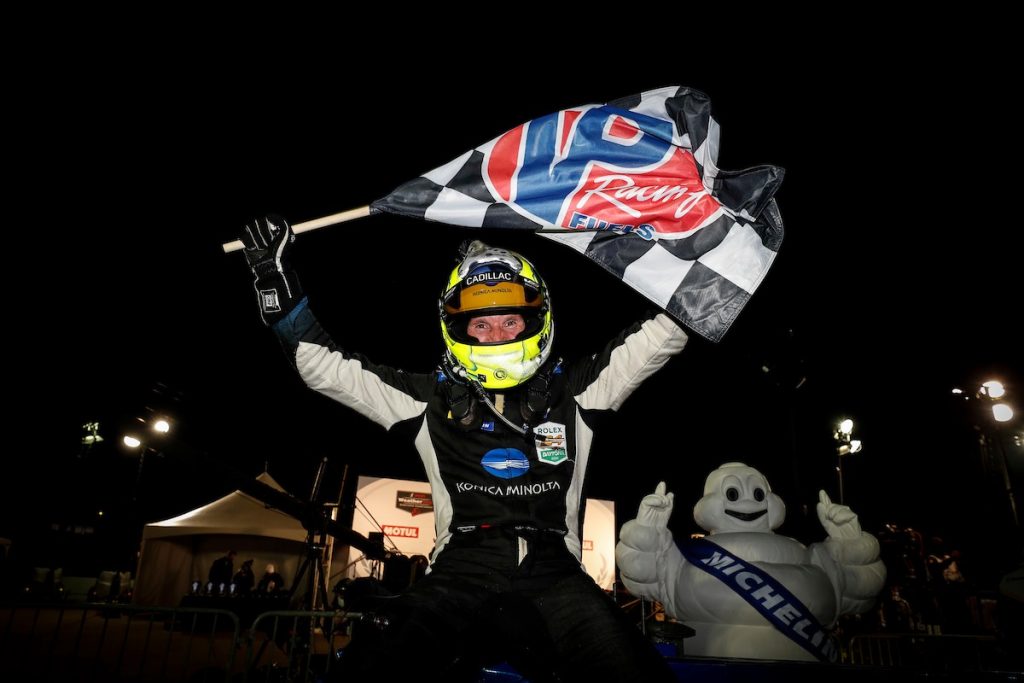 The drama unfolded when the No. 7 Acura, piloted by Ricky Taylor, tried a late braking maneuver on the leading No .31 Cadillac DPi-V.R of Pipo Derani. As Derani dove for the apex, the two prototypes collided, sending the Brazilian flying backward off the track and through the gravel trap at high speed and turning Taylor around, as well. While the Acura continued on to finish second, Derani was classified fifth overall.
"I was in the lead, and he pushed me out on a desperate move," Derani said post-race. "I lost a little bit of respect for him and for his teammates, who tried to accuse me of doing something wrong. It is what it is. I'm not at a racetrack to make friends — I want to win the next one."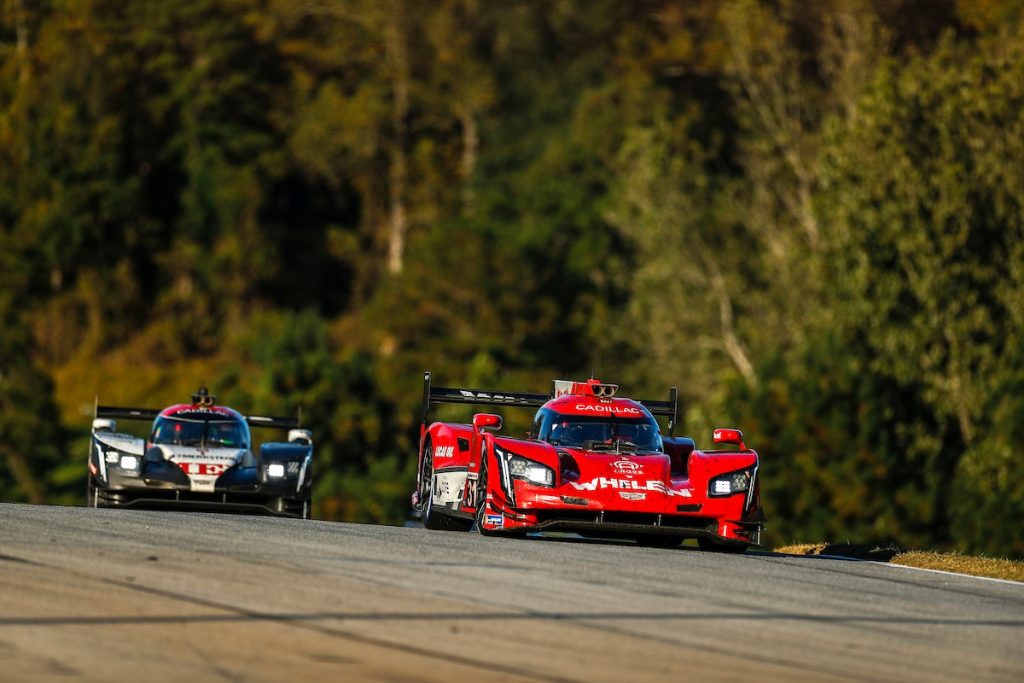 The Petit Le Mans win could be the last victory for Wayne Taylor Racing with their Cadillac DPi-V.R. The team has decided to jump the Cadillac bandwagon for Acura next season, leaving JDC-Miller and Whelen Engineering/Action Express as the final two Cadillac DPi-V.R entries in the series.
The Cadillac DPi-V.R is based on the Dallara P217 LMP2 chassis and is powered by a naturally-aspirated 5.5L V8 engine built by Cadillac's racing engine partner, Earnhardt-Childress. The engine sends power to the rear wheels through a six-speed sequential transmission manufactured by X-Trac. The V8 engine runs on Bosch control electronics and Cosworth software.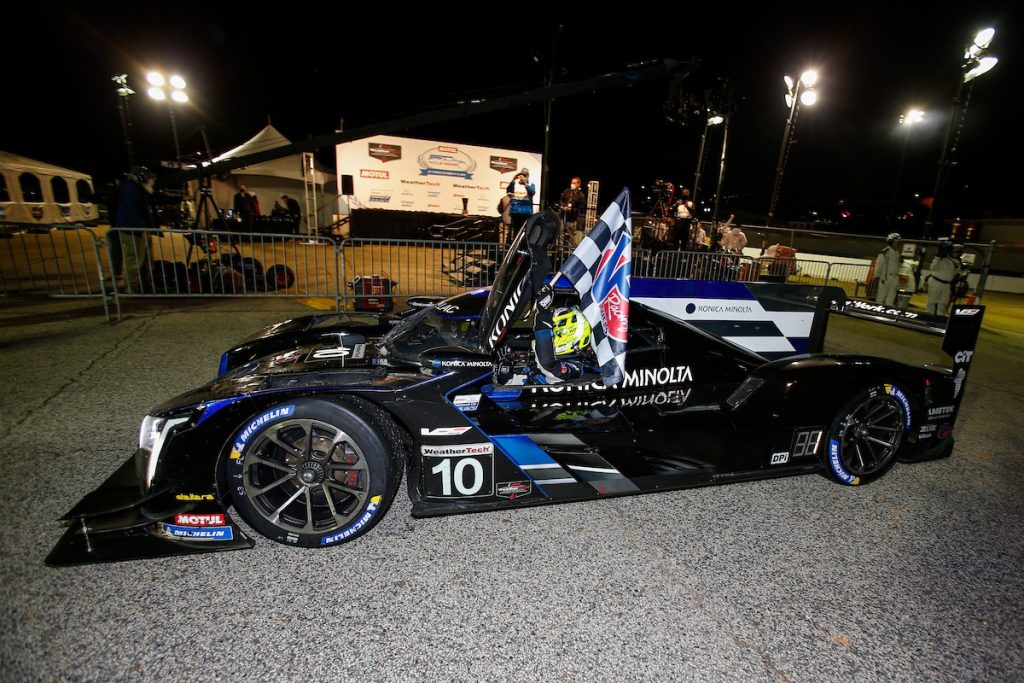 The next race for the Cadillac DPi-V.R will be the Mobil 1 12 Hours of Sebring on November 13th, which was rescheduled from the spring to the fall due to the COVID-19 pandemic. Click here for full results from the Motul Petit Le Mans.
Subscribe to Cadillac Society for around-the-clock Cadillac news coverage.