Anyone out there looking for that magic combination of luxury and neck-snapping speed should look no further than the upcoming 2022 Cadillac CT5-V Blackwing, which is headed our way with the good stuff needed to eclipse the 200-mph mark in the top end.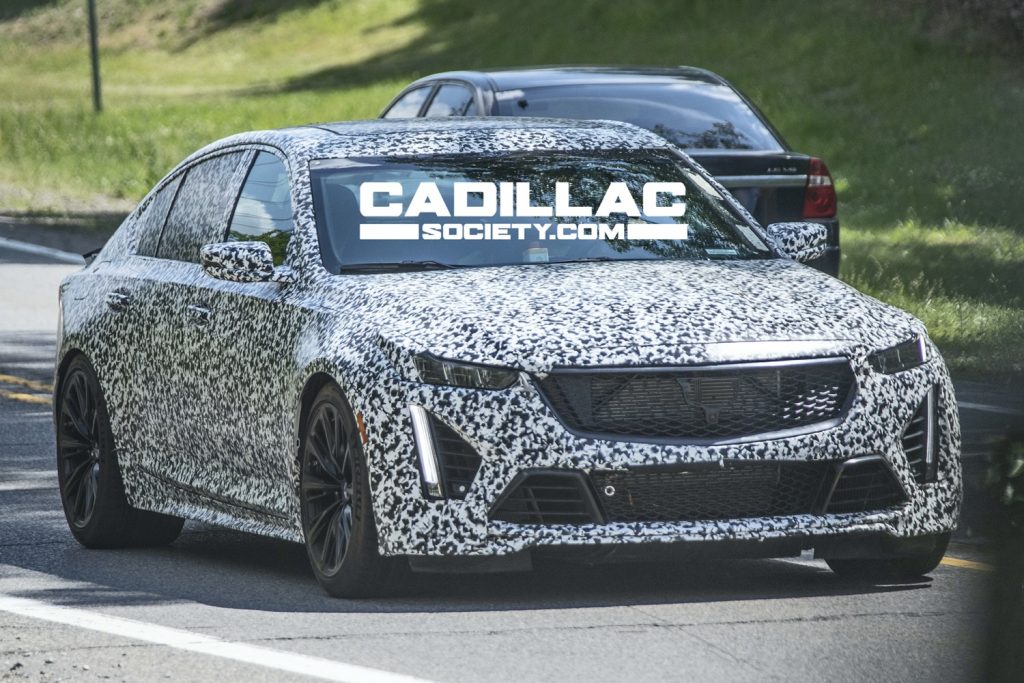 Although a full, official spec list on the Cadillac CT5-V Blackwing has yet to be revealed, we already know that the new super sedan will have the muscle needed to top 200 mph thanks to a small Easter egg spotted on a teaser image showing off the model's steering wheel. In addition to leather upholstery, cut-and-sewn stitching, a red stripe at the 12 o'clock position, carbon fiber trim, and a V-Series emblem, the steering wheel teaser also shows a small inscription, which, properly decoded, reads as ">322," or greater than 322. This is, of course, a reference to greater than 322 km/h, or 200 mph.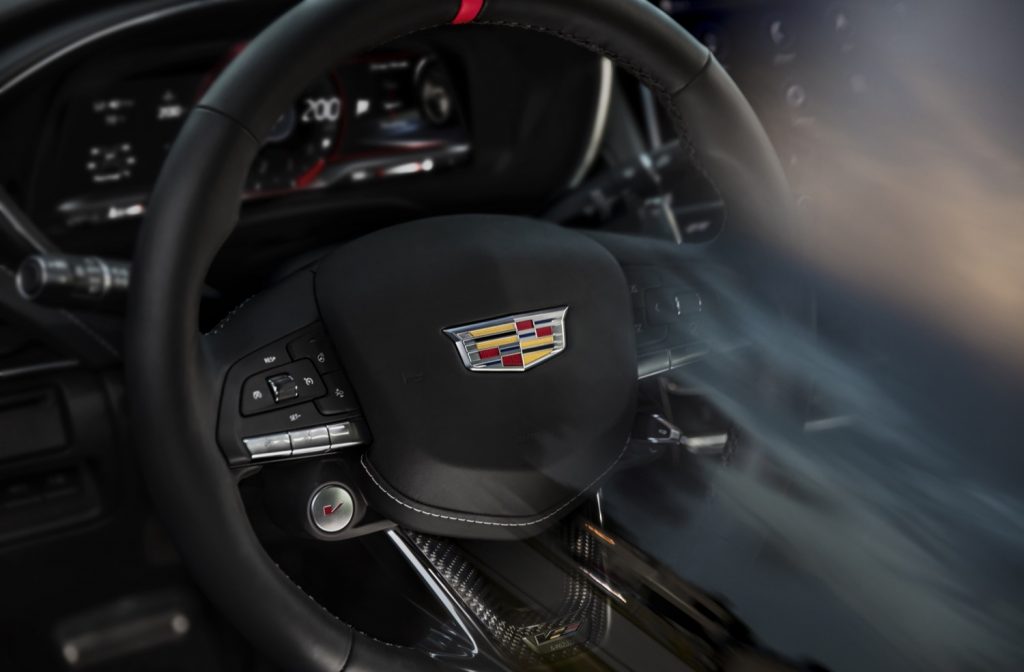 Making that impressive performance possible will be a supercharged 6.2L V8 engine similar to the gas-powered LT4 unit equipped in the third-generation Cadillac CTS-V. As a reminder, the CTS-V produced 640 horsepower and 630 pound-feet of torque.
Additionally, Cadillac CT5-V Blackwing buyers will have the option to route all that muscle through either a six-speed manual transmission, or a 10-speed automatic. Further upgrades over the standard CT5 lineup will include a more aggressive aero treatment, wider wheels and tires, sharper suspension tuning, and larger brakes.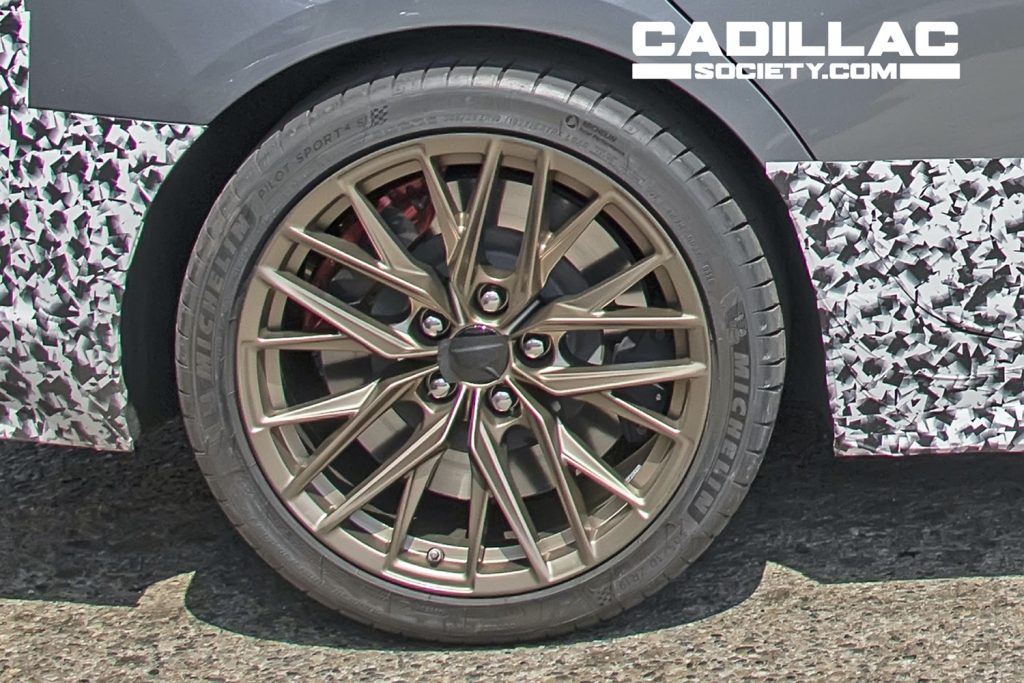 We also know that the Cadillac CT5-V Blackwing will offer magnesium wheels and carbon fiber racing seats, the latter of which will feature heating and venting capability, as Cadillac Society exclusively covered previously.
The new 2022 Cadillac CT5-V Blackwing will be available next summer, at which time it will be joined by its slightly smaller sibling, the Cadillac CT4-V Blackwing.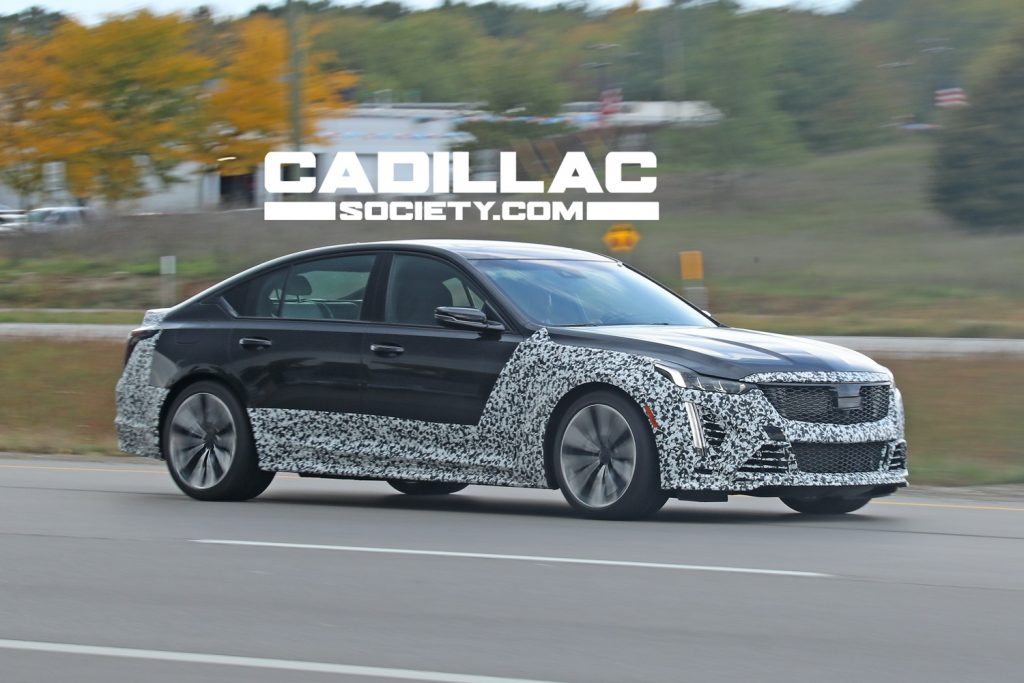 Rest assured we'll cover everything you need to know about the new Blackwing sedans before and after their debut, so stay tuned. In the meantime, subscribe to Cadillac Society for more Cadillac CT5 news and around-the-clock Cadillac news coverage, and make sure to join the latest discussions in our Cadillac forums.
Cadillac CT5-V Blackwing Photos