Last year, Cadillac Society reported that the ultra high-performance variant of the Cadillac CT5-V will carry the Blackwing moniker. And now, we have come to learn what will power the range-topping beast.
That engine is none other than the supercharged 6.2L V8 (production code LT4) that was utilized in the outgoing, third-generation CTS-V. That much was hinted at months ago, and we even provided a video of a prototype undergoing testing with a distinct small block engine note.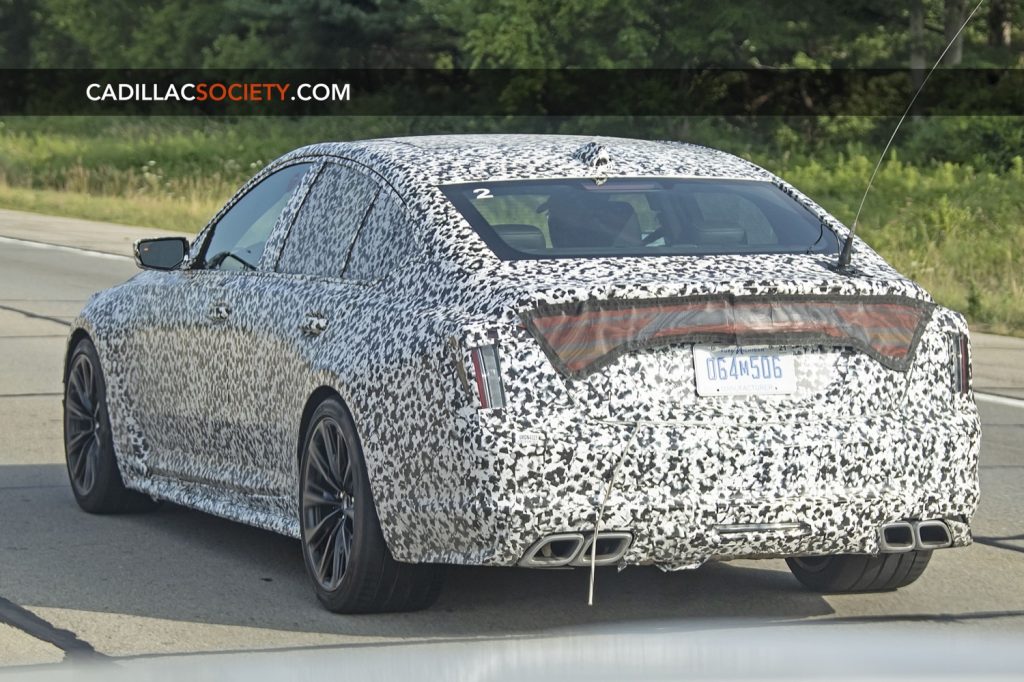 In the 2016-2019 CTS-V, the blown small block made 640 horsepower (477.2 kW) at 6400 RPM and 630 pound-feet of torque (854.2 Nm) at 3600 RPM. It also featured Active Fuel Management technology, otherwise known as Cylinder Deactivation, capable of operating the engine in four-cylinder mode in order to conserve fuel.
Rumors that the CT5-V Blackwing will be offered with a stick previously started to circle in 2019, but we were able to confirm that Cadillac offer offer the super sedan with a choice of two transmissions: either a 10-speed automatic or a six-speed manual.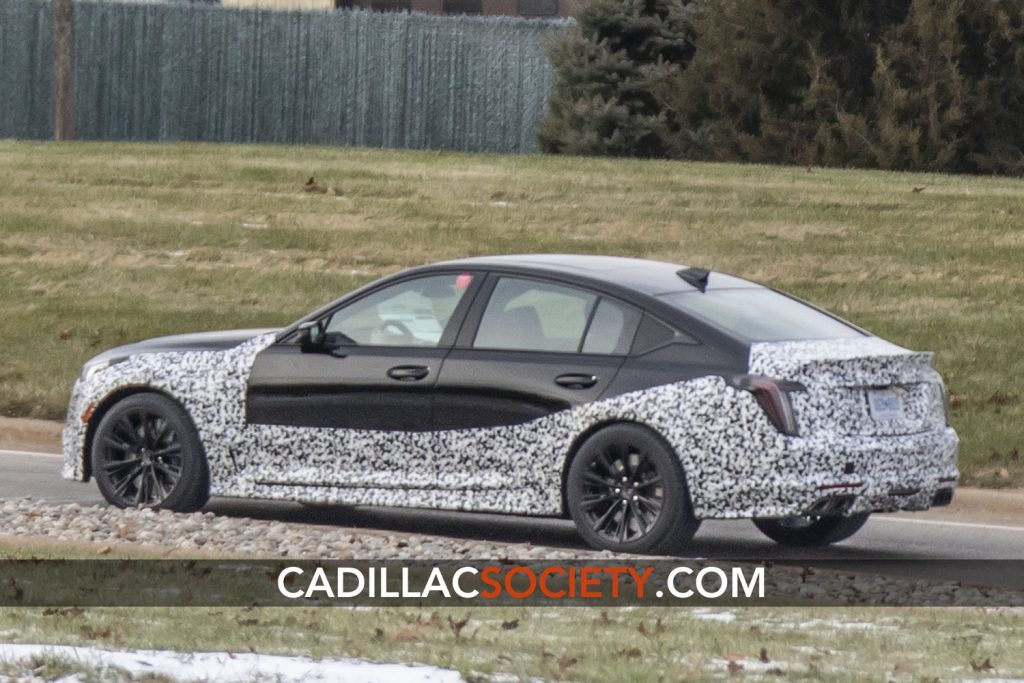 Those paying particular attention will notice the irony in the CT5-V Blackwing not being equipped with Cadillac's new twin-turbo V8 DOHC engine, otherwise known as Blackwing. Unfortunately, production of Blackwing engine will be phased out in the coming months, as Cadillac discontinues the CT6 as well as the CT6-V and CT6 Platinum models where the engine is currently utilized. Even so, we're told that the range-topping Cadillac CT5-V will retain the Blackwing moniker, despite not having the actual Blackwing engine.
Besides power and torque in the 600 horsepower and 600 pound-feet area, the CT5-V Blackwing will also feature bigger and wider wheels/tires, a more capable suspension system, larger brakes, and more aggressive body accents.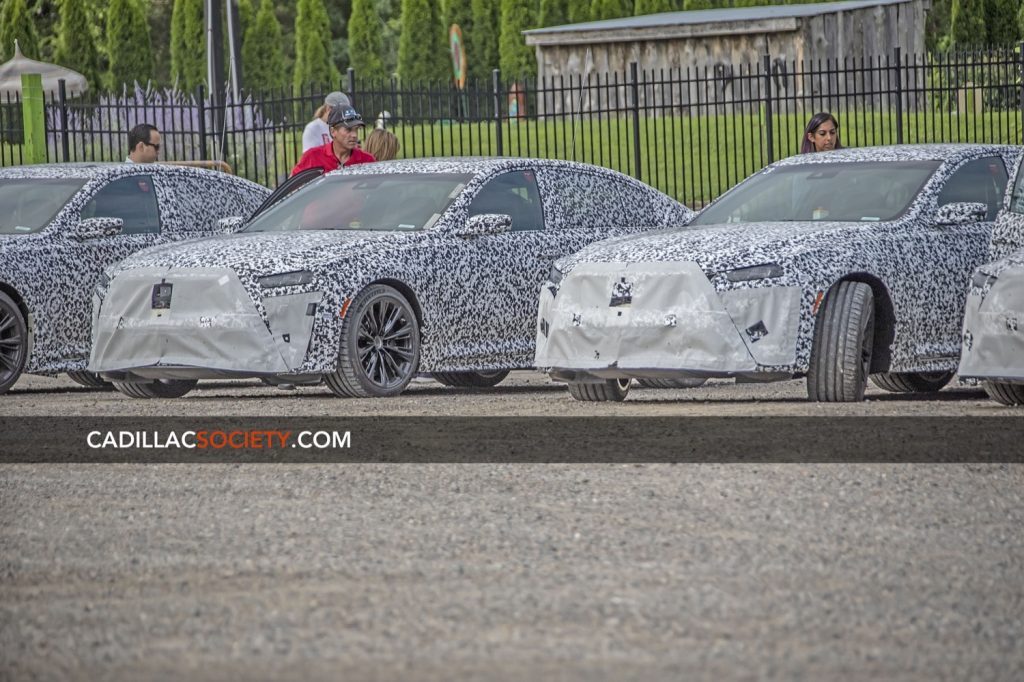 The CT5-V Blackwing will slot above the already-unveiled CT5-V as the flagship of the CT5 lineup. In that regard, the model is the indirect successor to the ATS-V and CTS-V. However, much like the CT5, the CT5-V Blackwing will be positioned in the D segment to take on the likes of the Mercedes-Benz C63 AMG, BMW M3, Audi RS4/RS5 and the Alfa Romeo Giulia Quadrifoglio.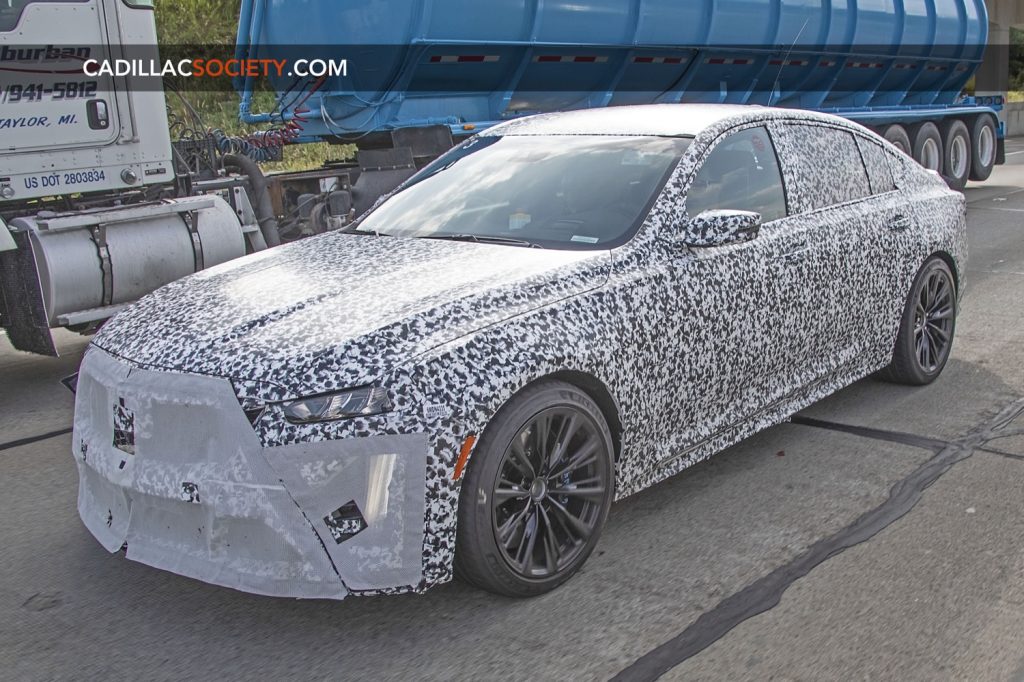 As of this writing, we expect the Cadillac CT5-V Blackwing to be revealed later in 2020 and go on sale in 2021.
We'll have much more on this super sedan in the near future, so be sure to subscribe to Cadillac Society for more Cadillac CT5 news and Cadillac news coverage. Plus, don't forget to join the discussion in our Cadillac forums.
Cadillac CT5-V Blackwing Photos