A few months ago, Cadillac Society reported that the ultra high-performance variant of the Cadillac CT4-V will carry the Blackwing name. Now, we have details as to what will power the super sedan.
The upcoming Cadillac CT4-V Blackwing will be powered by the twin-turbo 3.6L V6 engine (production code LF4) previously utilized in the outgoing ATS-V. We hinted that this would be the case in August of 2018 after bringing you video of a CT4-V Blakckwing prototype undergoing testing.
In the 2016-2019 ATS-V, the twin-boosted six-banger made 464 horsepower (343.3 kW) at 5,850 RPM and 445 pound-feet of torque (603 Nm) at 3500 RPM. The engine will be offered with either a ten-speed automatic transmission or a six-speed manual.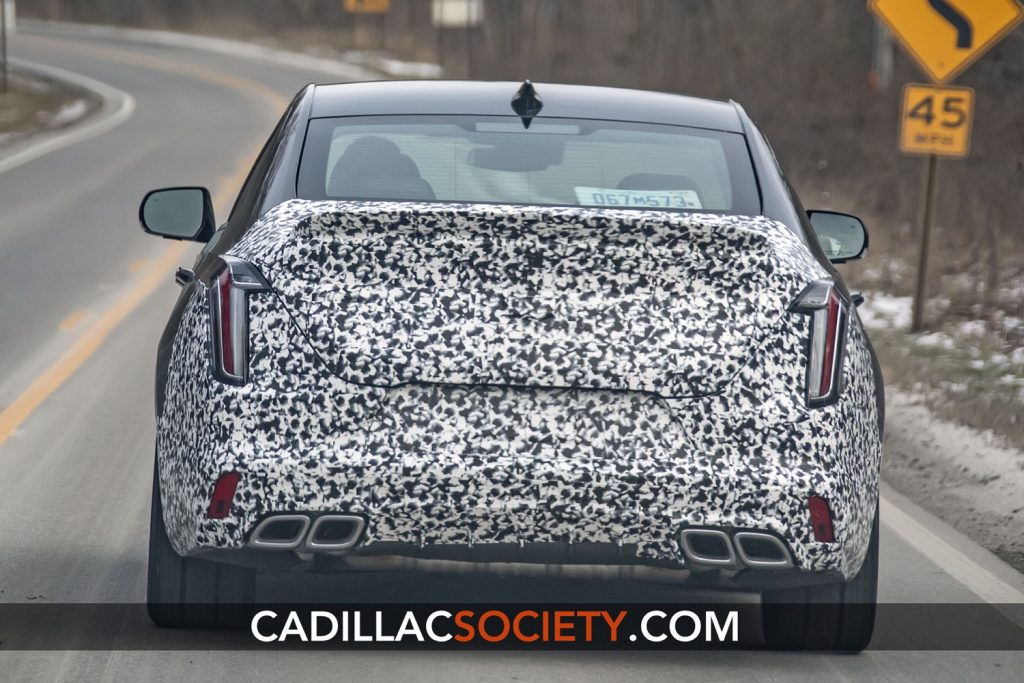 Much like the CT5-V Blackwing, the CT4-V Blackwing will not cradle Cadillac's twin-turbo V8 DOHC engine, otherwise known as Blackwing. That's because production of Blackwing engine will be phased out in the coming months, as Cadillac discontinues the CT6 as well as the CT6-V and CT6 Platinum models that utilize the state-of-the-art mill. Even so, we're told that the range-topping Cadillac CT4-V will use the Blackwing name, despite not having the actual Blackwing engine.
Besides power and torque around the 450 range, the CT4-V Blackwing will also feature bigger and wider wheels/tires, a more capable suspension system, larger brakes, and more aggressive body characteristics. The model will slot above the CT4-V as the flagship of the CT4 range, positioned in the high-performance C segment to take on the likes of the Mercedes-AMG A45 and CLA45, as well as the Audi RS3.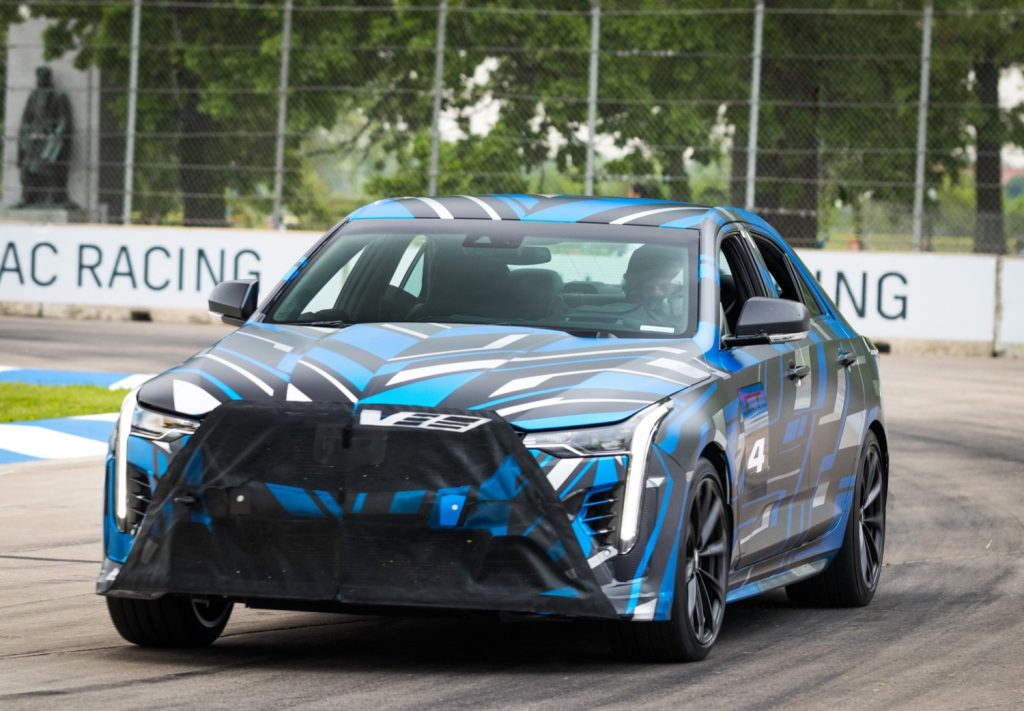 We expect the Cadillac CT4-V Blackwing to be revealed later in 2020 and go on sale in 2021.
We'll have much more on this super sedan in the near future, so be sure to subscribe to Cadillac Society for more Cadillac CT4 news and Cadillac news coverage. Plus, don't forget to join the discussion in our Cadillac forums.
Cadillac CT4-V Blackwing Photos