The Cadillac Mirage lives up to its namesake: from a distance, it may not seem like it's real. Unlike its namesake, however, the unique luxury pickup truck certainly is real. The oddball vehicle was the brainchild of legendary car customizer, Gene Winfield, and his crew at Traditional Coach Works.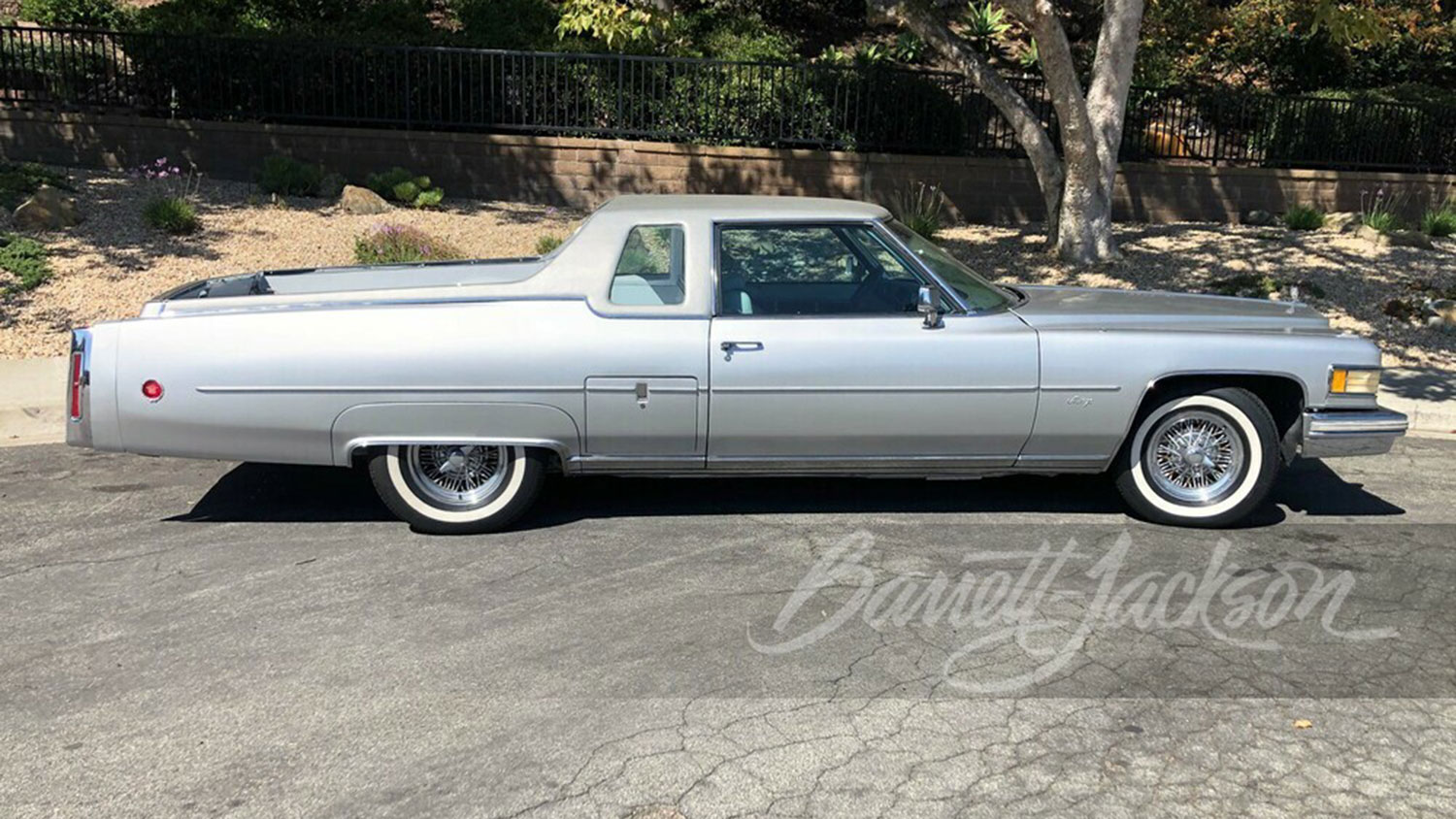 A mere 200 units were built between 1975 and 1976, all of which began life as Cadillac Coupe de Villes. Traditional Coach Works then cut the rear end and widened it to accommodate a truck bed, which was grafted onto the back of the vehicle. While these pickups weren't commissioned by Cadillac in any way, they were still available for sale exclusively at Cadillac dealerships across the country.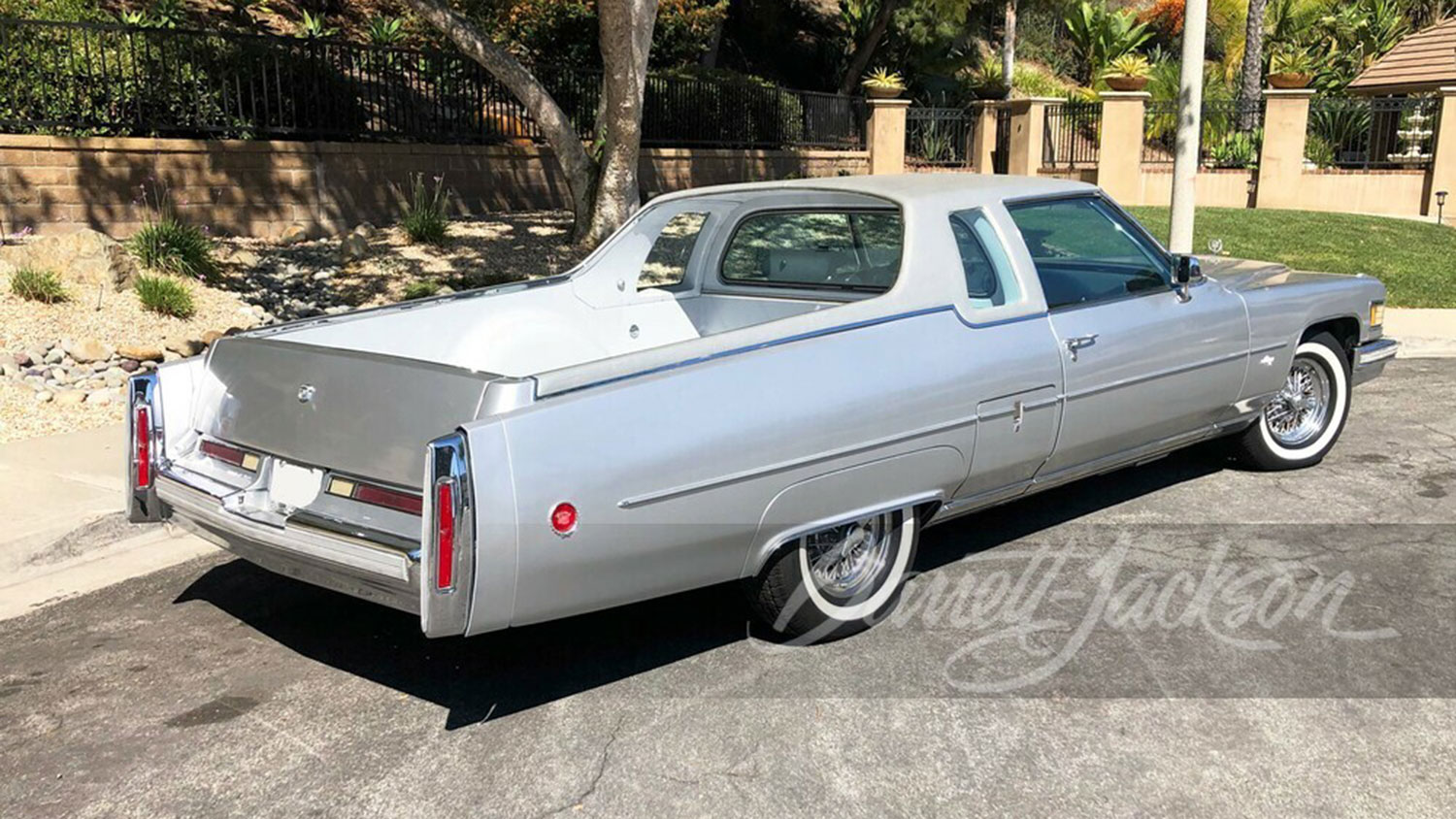 The Cadillac Mirage pickups made good use of a massive 500 cubic-inch V8 engine capable of 200 horsepower and 400 pound-feet of torque. The custom pickups also featured a host of premium features like power steering, power brakes, power windows, power locks, power seats, automatic climate control and air conditioning, and an automatic transmission. The bed was large enough to transport a full-size sheet of plywood, and an additional compartment for storage could be accessed by lifting the bed floor. Some Mirages even had a special storage compartment made specifically to fit a golf bag, accessible via a side-access door.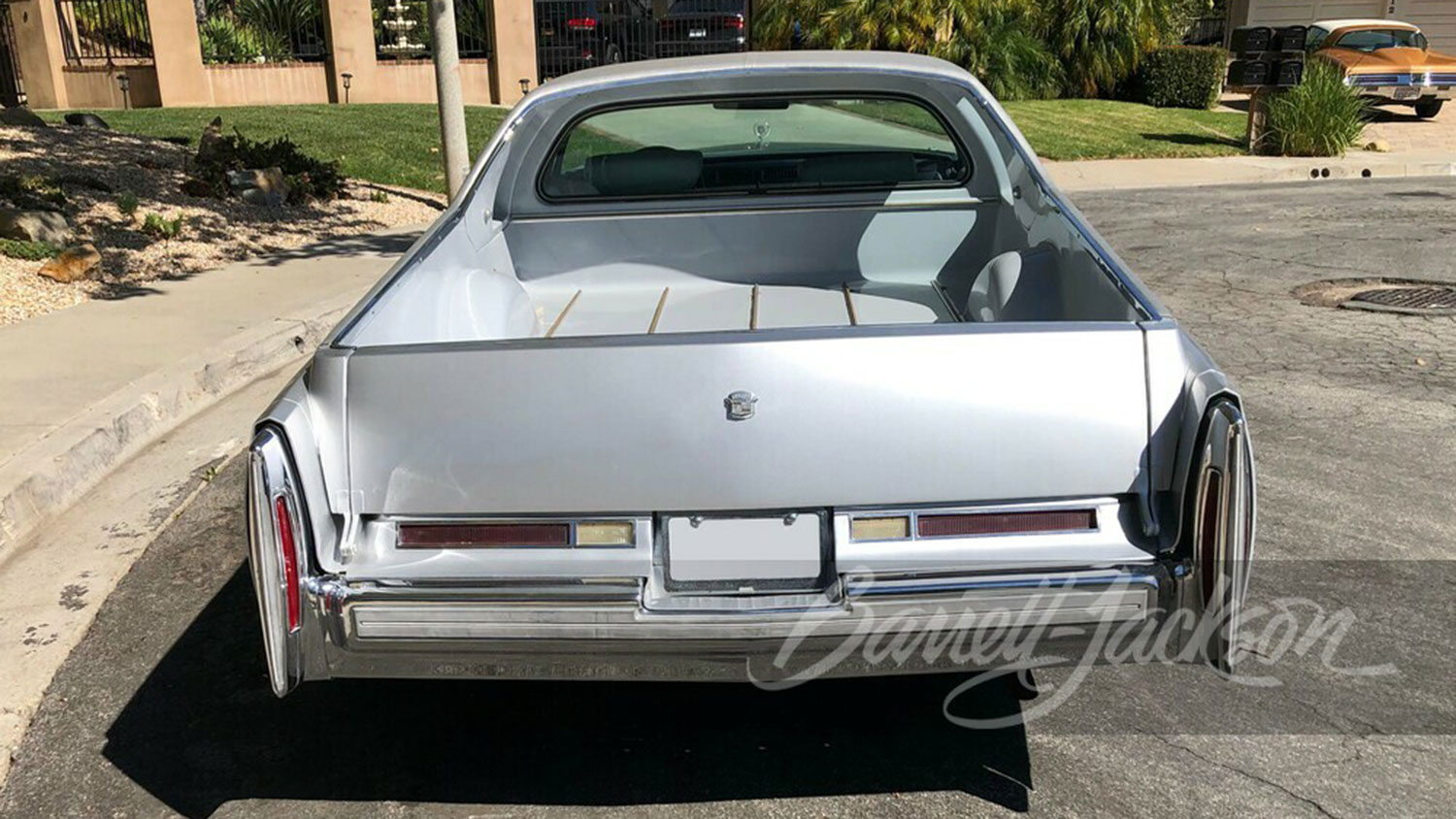 Considering the heavy modifications, the Cadillac Mirage was priced at nearly double that of a standard Coupe de Ville, but that didn't seem to deter determined buyers. In fact, the first Mirage was purchased by famed daredevil, Evel Knievel.
This particular Cadillac Mirage was refinished in Georgian Silver Metallic in 2018, with an Elkgrain vinyl top. The chrome trim appears to have been well taken care of, along with the bed, which doesn't seem to have been abused during its lifetime. The unique pickup also has the golf bag compartment, and it rides on a set of Tru-Spoke chrome wheels and whitewall radial tires.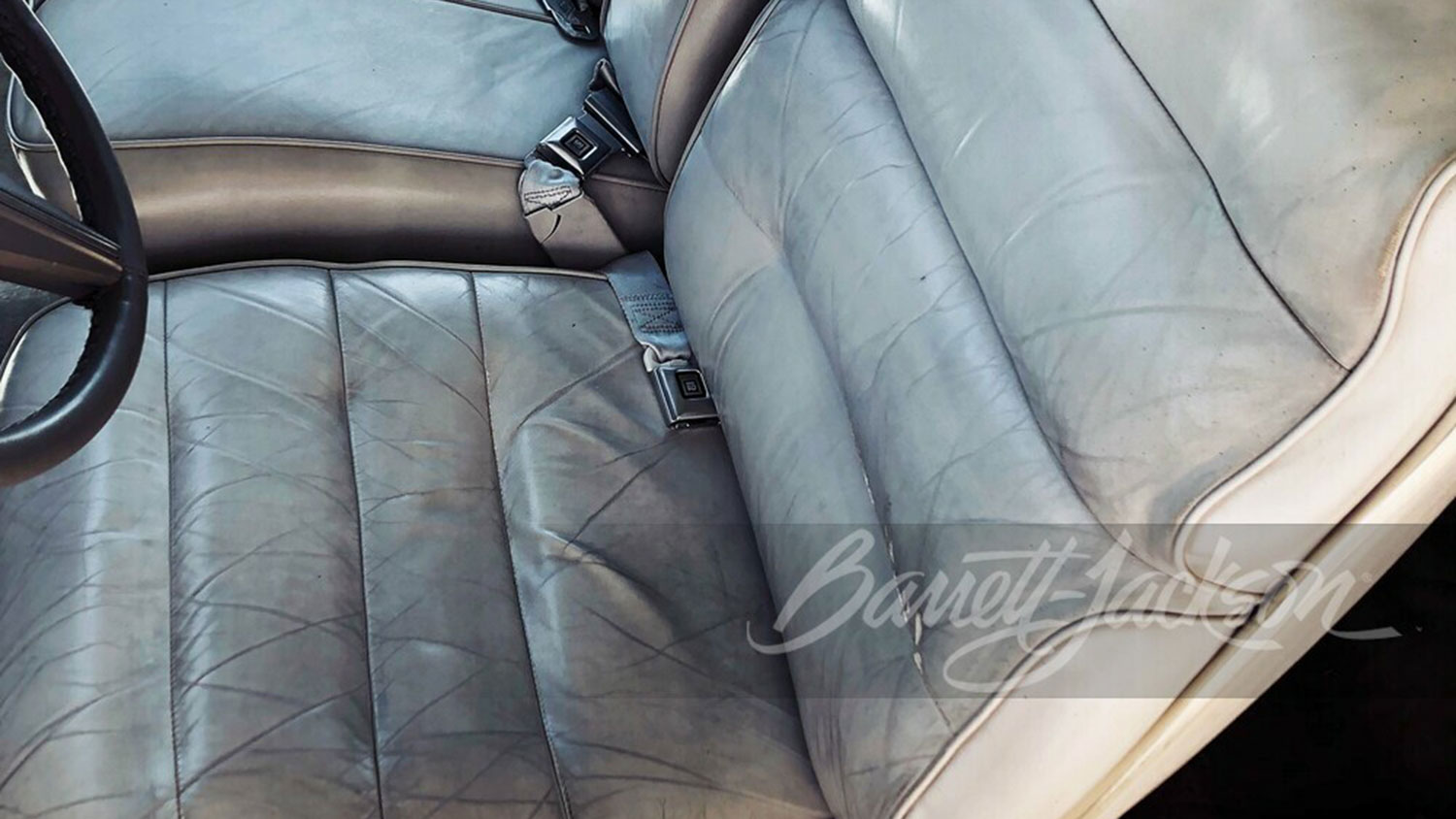 The driver's seat, wrapped in gray leather, shows its age a little bit, but it may be a candidate to be redyed. The passenger side seat has fared a little better, but still shows signs of wear. This Mirage boasts automatic climate control, power windows, power brakes, power seats, a tilt wheel, and even cruise control.
Moreover, the 500 cubic-inch powerhouse under the hood is polished and clean, with no evidence of stray fluid tarnishing the engine bay.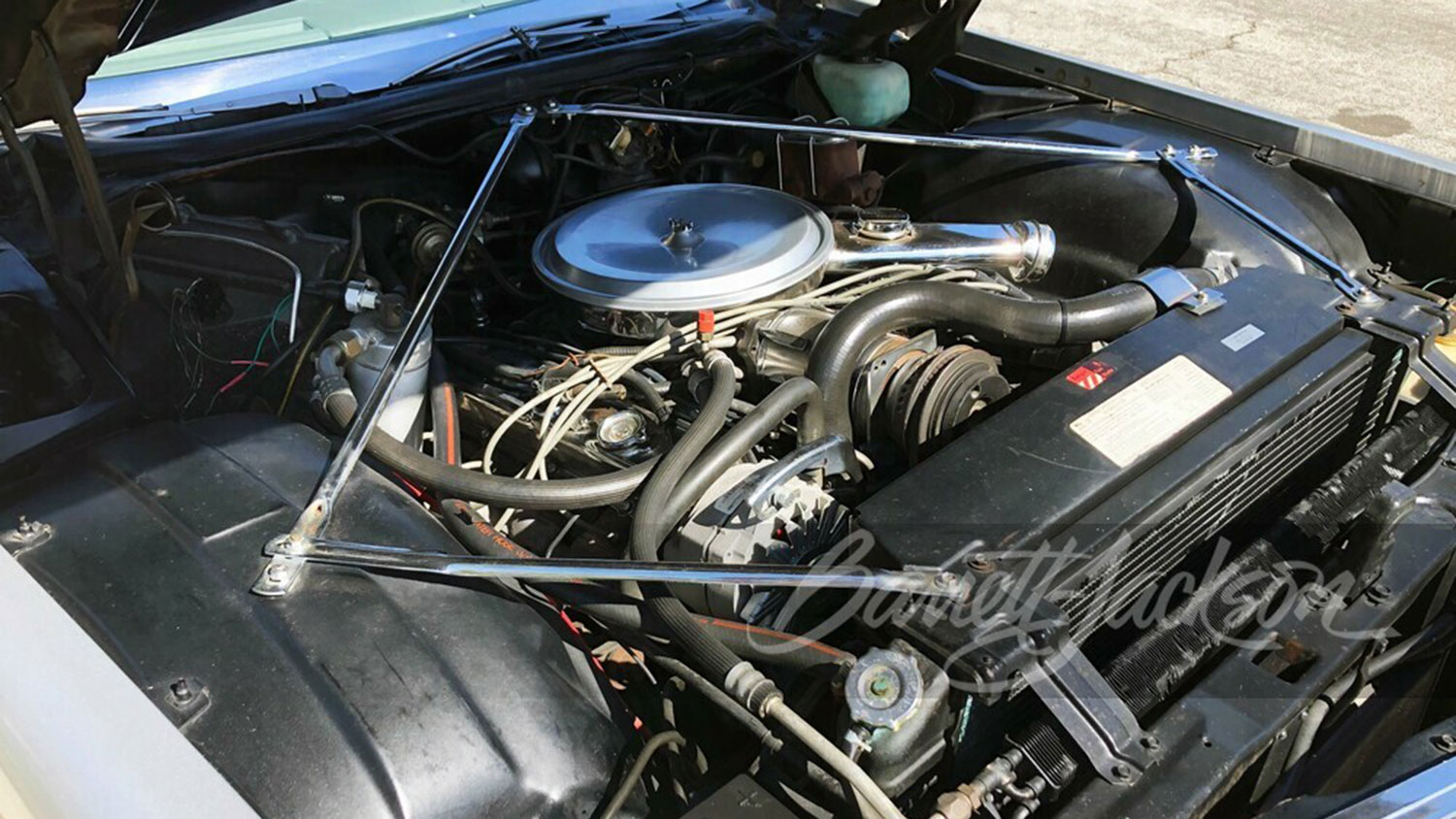 This extremely rare Cadillac Mirage rolled across the auction block at Barrett-Jackson Scottsdale Auction last week, selling for $41,800, including buyer's premium fees.
Want the latest on all things Cadillac? Subscribe to Cadillac Society for twenty-four-seven Cadillac news coverage. We also invite you to join the latest discussions in our Cadillac forums.