It's time to sing the happy birthday song to the Cadillac Escalade, as the full-size luxury SUV has just turned 20 years old. During those two decades, the model has become a cultural phenomenon that defines the full-size luxury SUV segment.
Let's take a trip down memory lane to celebrate the luxury SUV's past, present and future.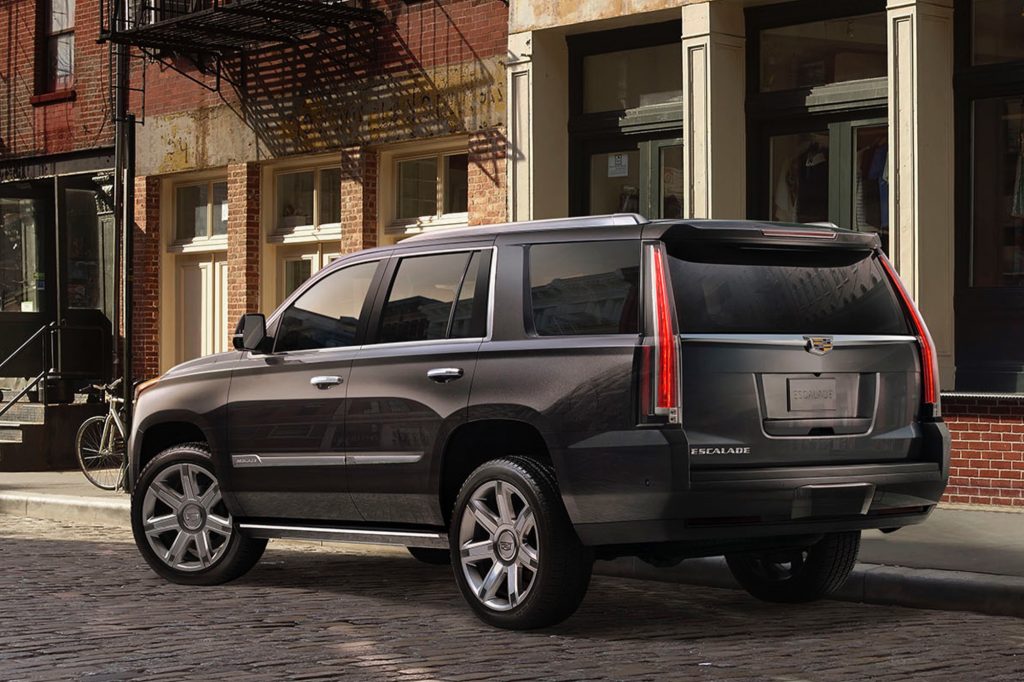 The Beginning
Cadillac debuted the Escalade at the Pebble Beach Concours d'Elegance in August 1998. The first-gen model entered production only ten months after the project's internal – an extremely fast turn-around time in the auto world. In doing so, it became first-ever SUV in Cadillac's history.
Since then, the Escalade has achieved towering levels of success while exuding a distinct influence on the world of entertainment. In fact, the luxury SUV has made an appearance in over 800 films, TV programs and music videos.
The name Escalade alludes to a particular siege tactic of the medieval era, and has grown to be so widely recognized, that it is considered a brand in itself. For that very reason, it was not included in Cadillac's new CT# and XT# naming scheme established several years ago.
The Cadillac Escalade Generations
Currently the Cadillac Escalade spans four generations.
First Generation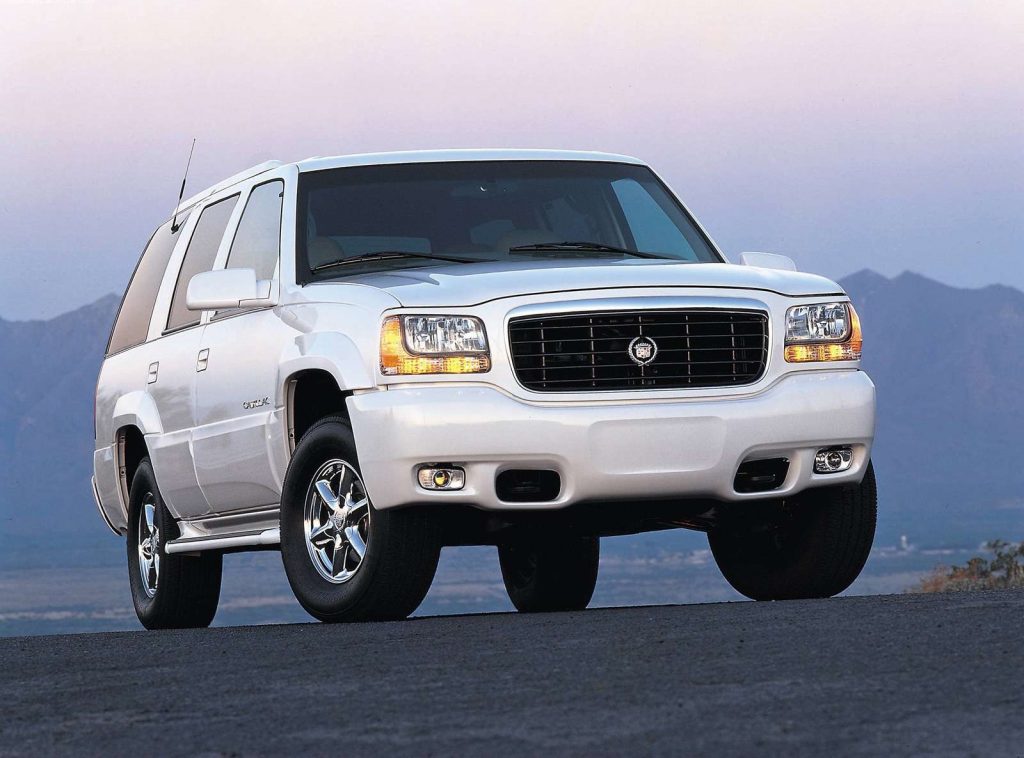 Short lifespan: 1999-2000 model years
Offered exclusively in single 5-passenger body style
Second Generation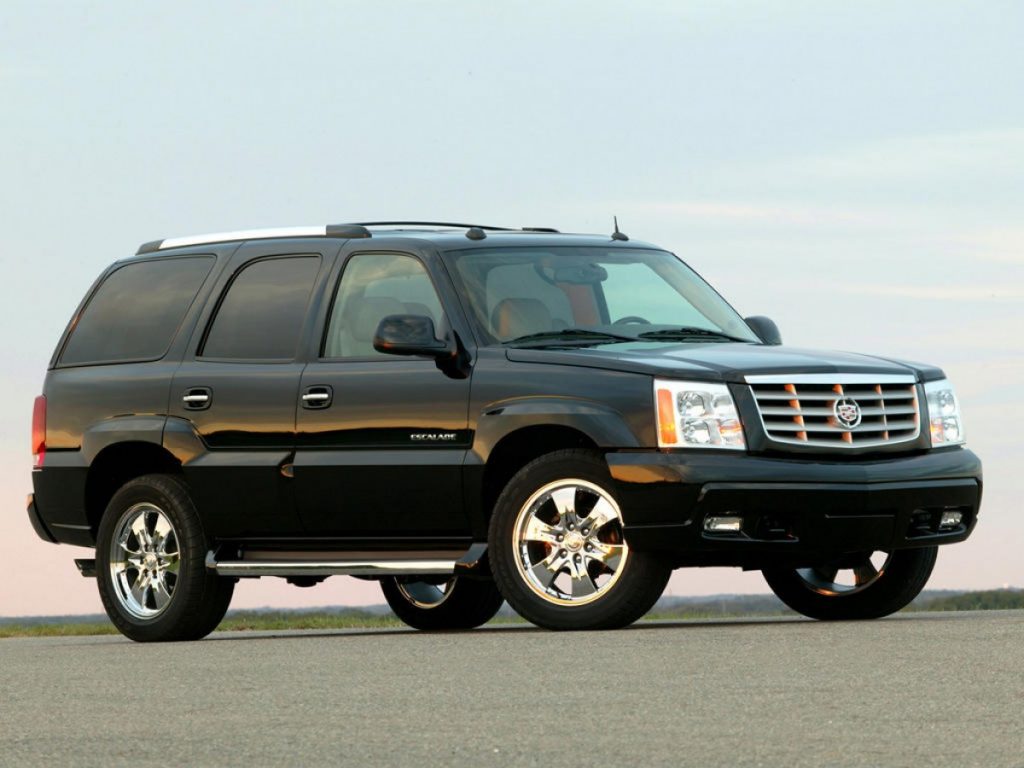 2002 – 2006 model years
Introduced extended-length Escalade ESV and Escalade EXT pickup variant
Best-selling Escalade generation, reaching a high of 62,250 units sold in 2004 (in the U.S. market)
Third Generation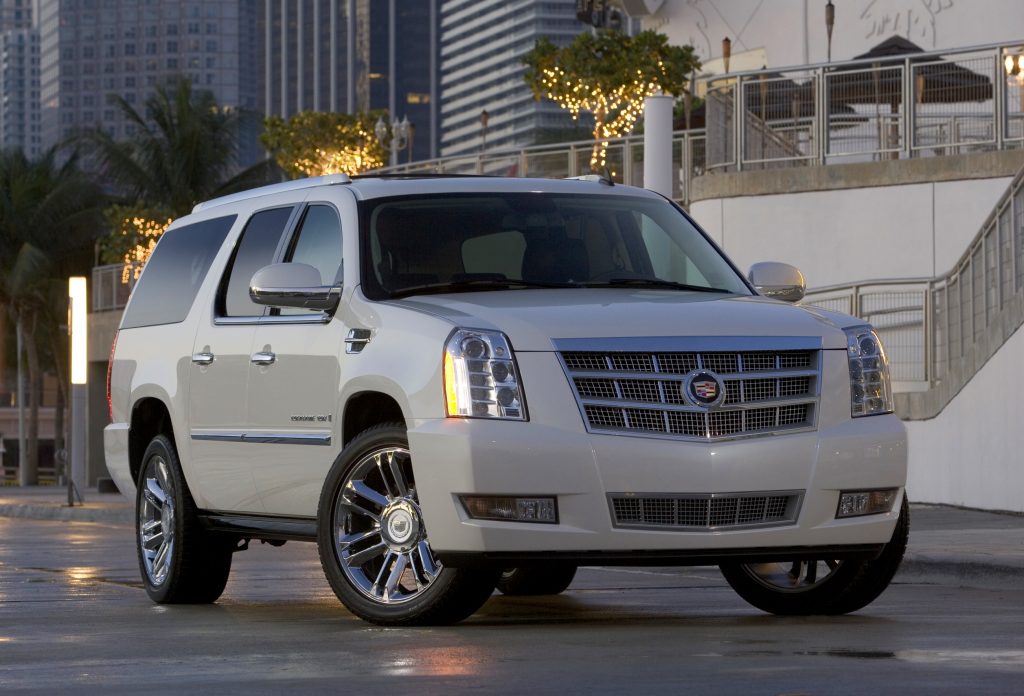 2007 – 2014 model years
8-year-long life span represented the longest-running Escalade generation
Offered in regular-length Escalade, extended-length Escalade ESV and Escalade EXT pickup
Offered with a hybrid powertrain
Fourth Generation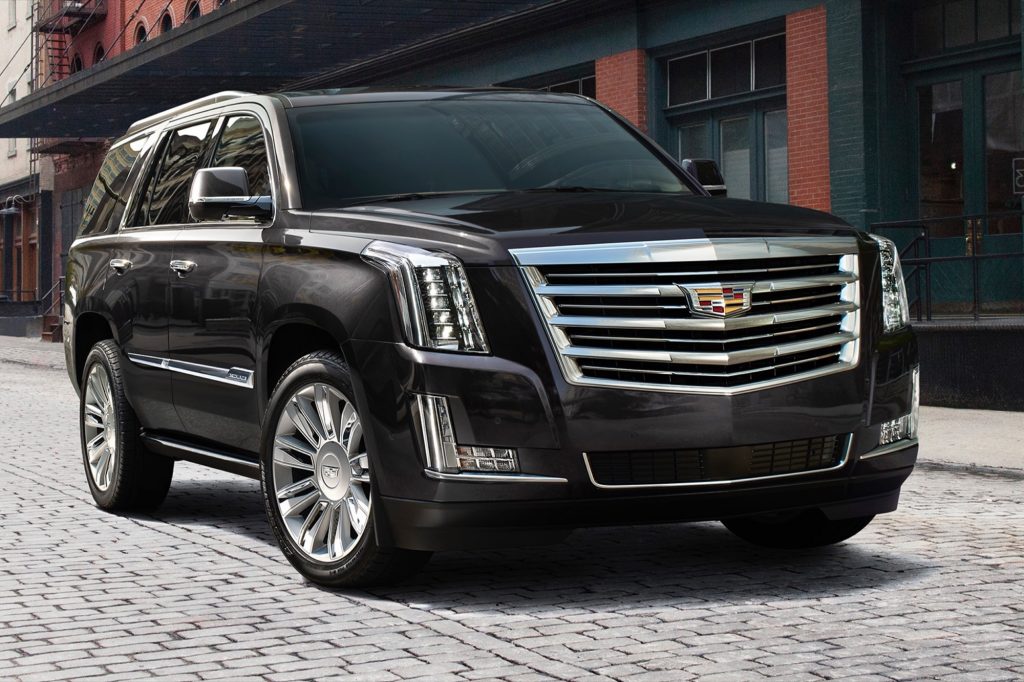 2015-2019 model years (expected)
First Escalade to use Cadillac's new wreath-less logo
Highest-ever Escalade transaction prices
Significant Commercial Success
In its two decades on the market, the Cadillac Escalade spans four generations or 850,000 manufactured units. Of those, it has been America's best-selling large luxury SUV for 15 consecutive years. For that very reason, it's Cadillac's most profitable model and one of the biggest profit centers of its parent company.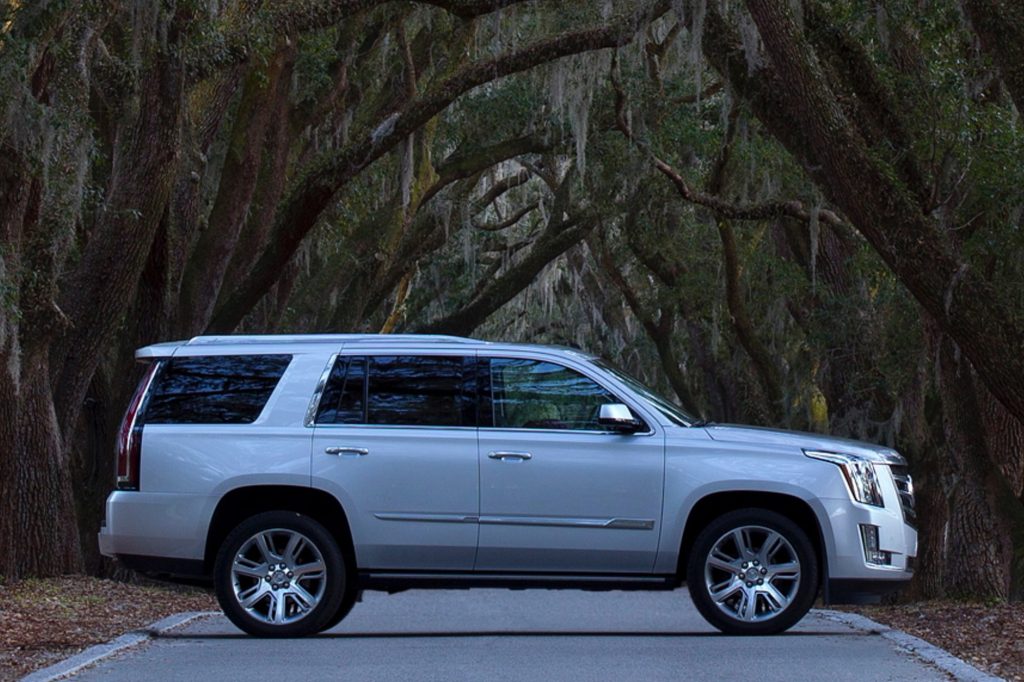 During its two decades, the Escalade has been sold in three variants: the standard version simply called Escalade, the extended-length Escalade ESV, and luxury pickup truck variant called Escalade EXT. Of those three, only the first two are currently in production, but the Escalade EXT that was around during the second and third generation was discontinued in 2013.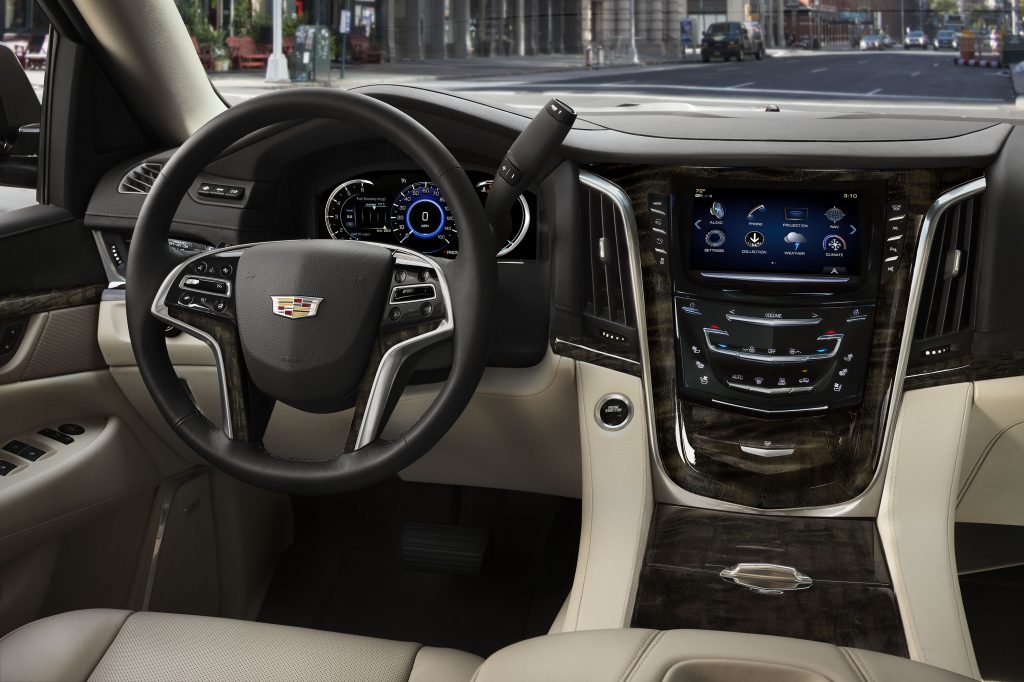 Production
The primary Cadillac Escalade production facility is the Arlington plant about 20 miles west of Dallas, Texas.
Several other plants have shared auxiliary production responsibility of the model, including those in Mexico and in Russia. Currently,  the Escalade is also assembled in the city of Minsk, Belarus, for the Russia and CIS markets.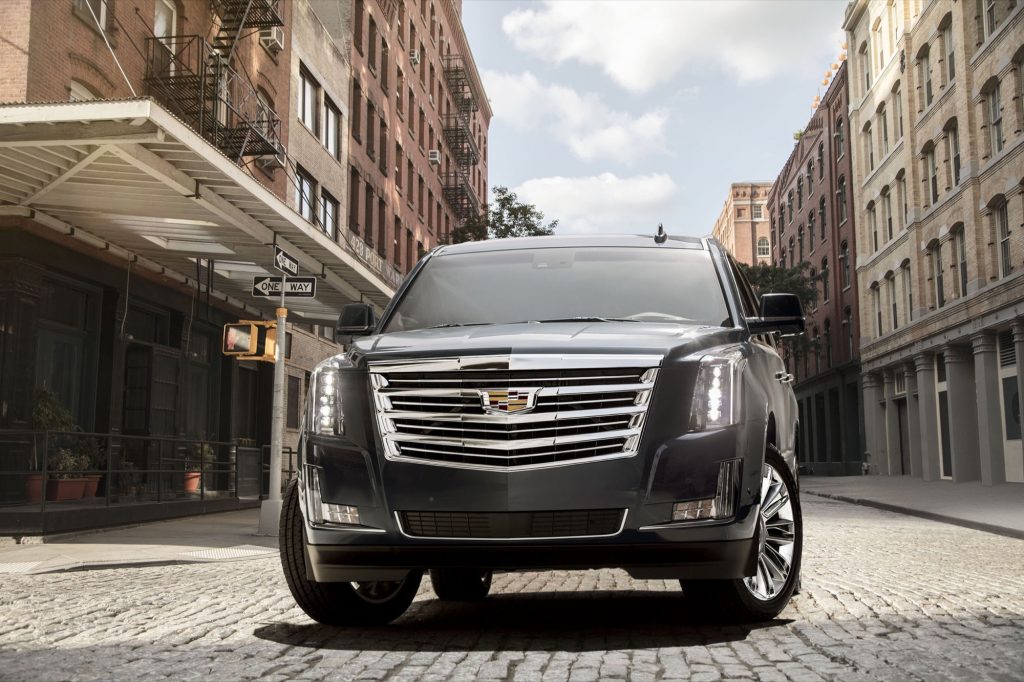 The Future
The current, fourth-generation model has been on sale since 2014, and has received some minor mechanical and aesthetic updates. The fifth-generation model is expected to reach the market within the next 12-16 months as a 2020 model year vehicle, bringing significant improvements and a higher level of exclusivity in comparison to its corporate platform mates.
It will be the first Escalade gestated by a team dedicated exclusively to the Cadillac division, and will likely come with a $10,000 increase in price compared to the current model.
Happy 20th anniversary, Escalade. Here's to another 20 years!