Back in March, Cadillac Society was first to report a few key details regarding the forthcoming Cadillac Lyriq-V, a sportier variant of the electric Lyriq crossover. Now, we've learned that the first-ever electric V-Series model – the Lyriq-V – will not be more powerful than the Lyriq AWD.
In North America, the Lyriq AWD sports a pair of electric motors, one mounted on the front axle and another on the rear axle. Not only does this grant the electric luxury crossover all-wheel-drive, but it also nets it more power and torque over its rear-wheel-drive counterparts. Specifically, the Lyriq AWD boasts 500 horsepower and 450 pound-feet of torque, good enough for a zero to 60 mph run in just 4.6 seconds. This setup is estimated to be good for a 308-mile run on a single charge.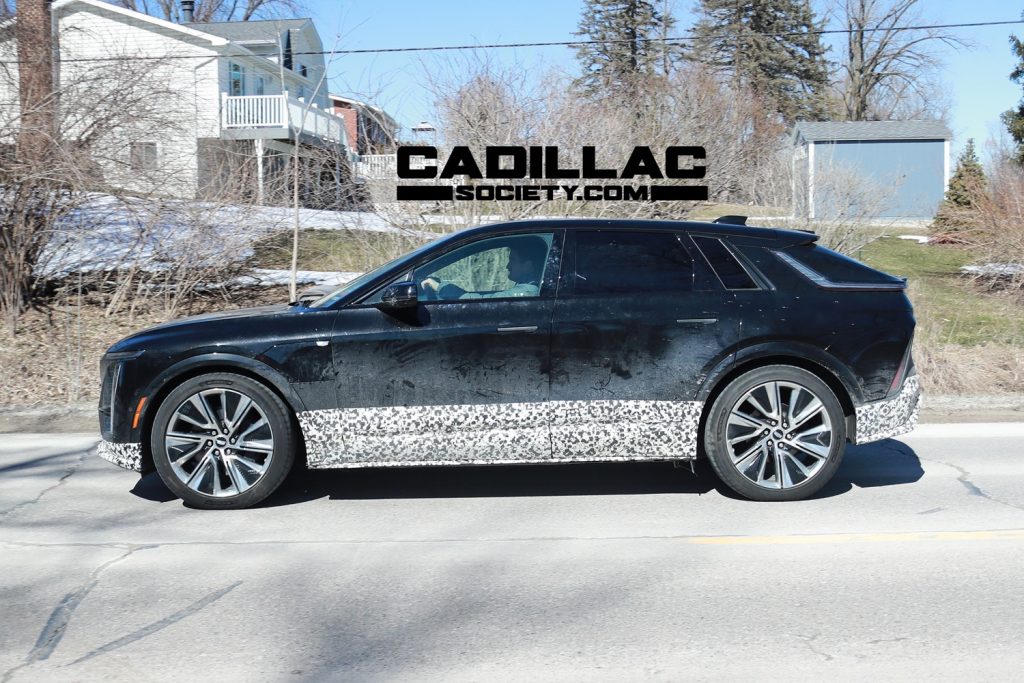 The Cadillac Lyriq-V will feature the same propulsion system. However, while it won't have any more ponies than its "regular" counterparts, the forthcoming luxury EV is expected to feature suspension and braking system upgrades. This includes a Continuous Damping Control (CDC) suspension, along with larger Brembo brakes with fixed calipers, whereas the rest of the non-V Lyriq lineup is outfitted with Cadillac's sliding-caliper brakes. A unique summer tire package will also be available for the Lyriq-V.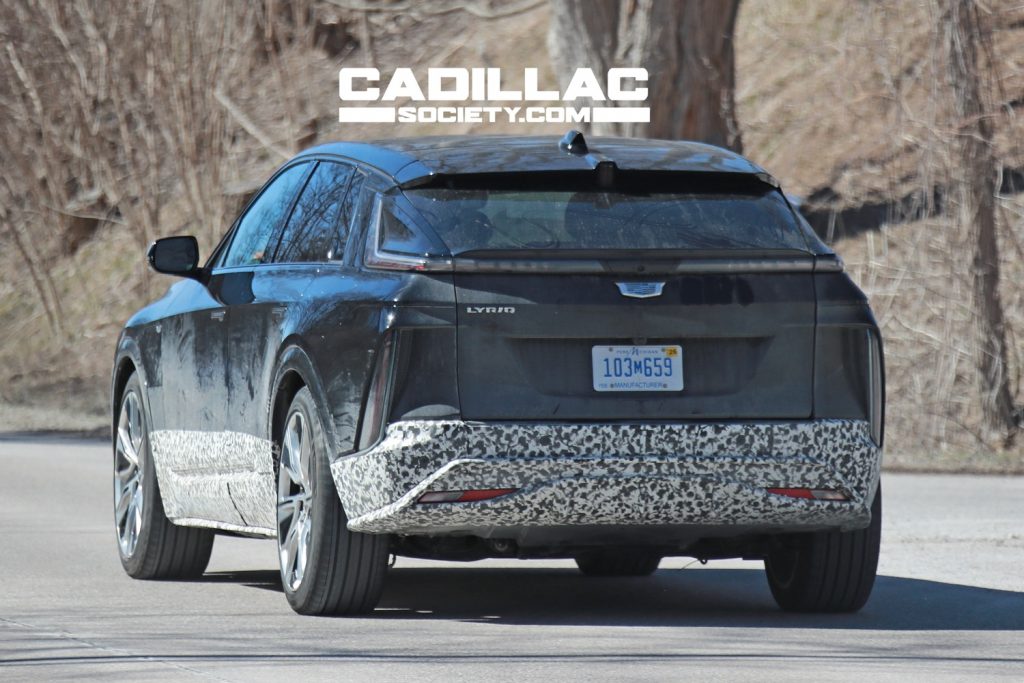 Additionally, the Cadillac Lyriq-V will feature exterior accents and styling bits that will set it apart from the rest of the lineup. Cadillac Society recently spied a prototype out and about, giving us a first real-world glimpse of what this will entail: a unique front fascia, V-Series signature diamond-style mesh covering the lower intakes, and along with a set of side splitters and a rear diffuser. The Lyriq-V is also expected to be treated to a special LED light pattern on its "grille." It will also feature the V-Series insignia throughout its exterior and interior.
Update: turns out the Lyriq-V will be more powerful than the Lyriq AWD after all. More details here.
We'll bring you details on the Cadillac Lyriq-V as soon as they surface. Until then, be sure to subscribe to Cadillac Society for Cadillac Lyriq news, Cadillac Lyriq-V news, and to-the-minute Cadillac news coverage. We also invite you to join the latest discussions in our Cadillac forums and Cadillac Lyriq-V forum.