Last week, Cadillac Society was the first to bring you news that a mysterious "V" trim level appeared on Cadillac's official accessories website. Today, we're back with some more exclusive details about the forthcoming Cadillac Lyriq-V.
First and foremost, the high-performance model will build on the existing Lyriq Sport trim level, with black exterior accents. From there, the V-Series treatment will take over, bringing a set of sporty elements to set it apart from the rest of the Lyriq lineup, incluidng:
Unique front fascia, with a unique upper LED "grille" and a lower grille with crosshatched mesh, similar to the grilles on current V-Series models
Unique body kit
Unique lower rear fascia
Unique wheels
V-Series badging
Inside, the Lyriq-V won't deviate too much from what's seen on current Lyriq models. However, an exclusive colorway will be offered for the Lyriq-V, along with renditions of the V-Series "Racing Mondrian" insignia throughout cabin.
As far as performance goes, the Cadillac Lyriq-V variant will utilize larger, more powerful Ultium motors configured for a high-performance all-wheel-drive configuration. Power levels are currently unclear, but they will certainly be higher than the current dual-motor AWD Lyriq, which is rated at 500 horsepower and 450 pound-feet of torque.
Incidentally, the Lyriq-V has been teased by Cadillac execs as far back as 2021, when Cadillac chief, Rory Harvey, remarked during a media presentation that any questions regarding a Lyriq V-Series required "some other information to talk about," adding that "if you look to Cadillac in the past, having sporty variants has been part of our heritage and we understand there is a need and a desire and that is something that we're looking at and evaluating looking forward."
Including the Lyriq in the V-Series line would a particularly appropriate addition to the lineup this year, since the introduction of the Lyriq-V would coincide with the 20th anniversary celebration of V-Series. As part of the celebration, Cadillac has announced that it will release new products and accessories throughout the next 12 months. In fact, the Cadillac Lyriq-V would mark the first time the V-Series badge has been carried by an all-electric vehicle.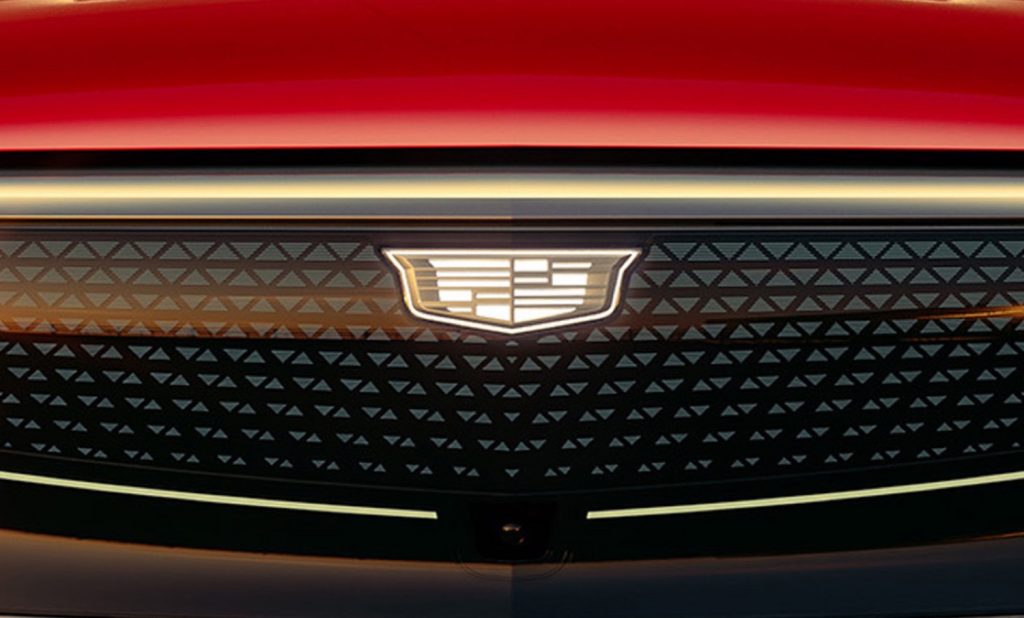 We'll bring you details on the Cadillac Lyriq-V as soon as we get them. Until then, be sure to subscribe to Cadillac Society for Cadillac Lyriq news and to-the-minute Cadillac news coverage. We also invite you to join the latest discussions in our Cadillac forums and Cadillac Lyriq-V forum.