The 2024 Cadillac Lyriq brings a few updates and changes to the electric crossover, including a more complete trim level lineup for the luxury marque's first-ever EV. In fact, the Lyriq's trim level structure has been completely revamped for the forthcoming model year, starting with the new base Tech trim. And now, Cadillac's official accessories website lists another upocming addition to the Lyriq's trim lineup – the Cadillac Lyriq-V.
Cadillac Society noticed that the Cadillac accessories site lists four trim levels for the 2024 Cadillac Lyriq. the first three – Tech, Luxury and Sport – have already been announced. However, the fourth option – which simply reads "V" – is new, suggesting that a Cadillac Lyriq-V is on the way for the 2024 model year.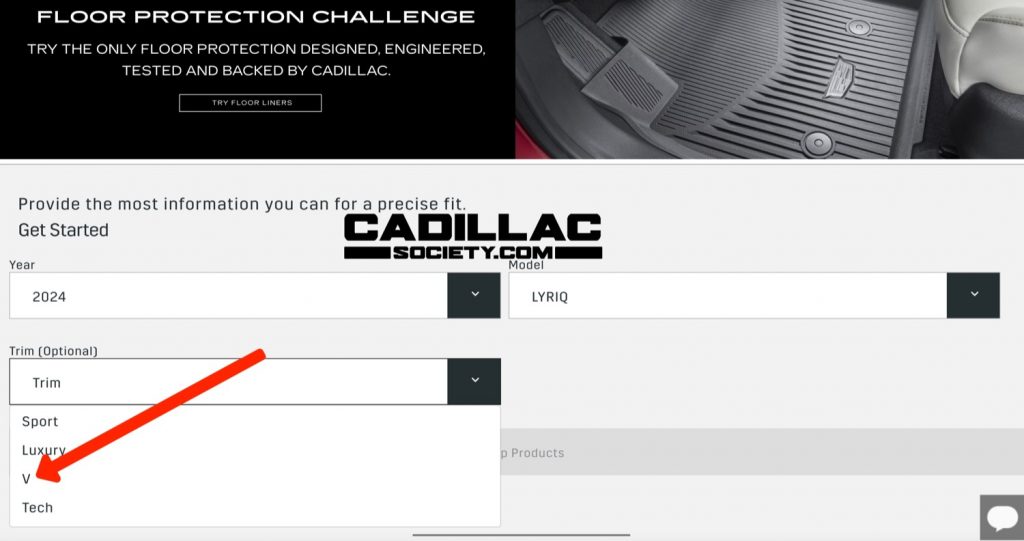 This discovery all but confirms what Cadillac chief, Rory Harvey, hinted at back in 2021.
"I'm not going to answer that question directly at this point in time, we need some other information to talk about that," Havey said when asked outright about a potential Cadillac Lyriq-V, adding, "But the way that I would respond to that is that if you look to Cadillac in the past, having sporty variants has been part of our heritage and we understand that there is a need and a desire and that is something that we're looking at and evaluating looking forward."
It would certainly be an appropriate time to expand the V-Series line to expand to the luxury marque's first electric vehicle, since the introduction of the Lyriq-V would coincide with the 20th anniversary celebration of V-Series, which kicks off soon at Sebring Raceway. As part of the festivities, Cadillac indicated that it will release new products and accessories throughout the next 12 months, one of which could be the Lyriq-V.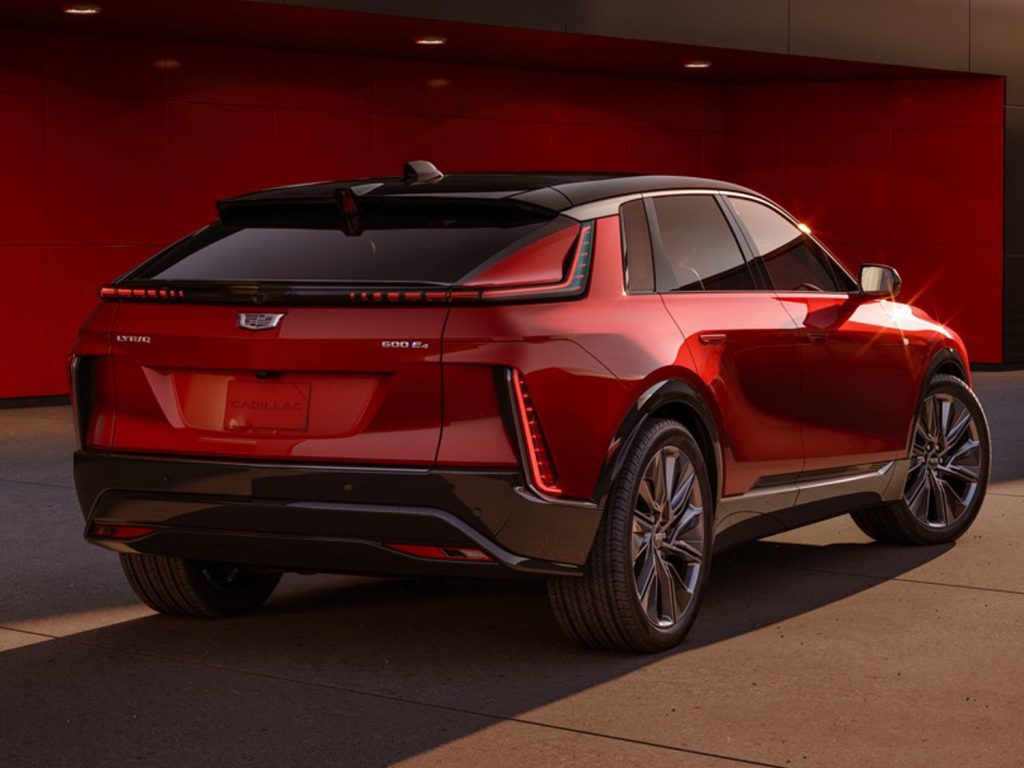 As a reminder, the non-V Cadillac Lyriq rides on the BEV3 platform, and is offered in either rear-wheel-drive or all-wheel-drive, with the former harnessing a single Ultium Drive motor on the rear axle, and the latter gaining a second motor on the front axle. RWD models boast 340 horsepower and 325 pound-feet of torque. The AWD setup boasts 500 horsepower and 450 pound-feet of torque. Both configurations offer just over 300 miles of driving range on a single charge. With that in mind, it's likely that the Cadillac Lyriq-V will utilize a dual-motor setup in order to coax the most power possible from its electric driveline.
Want the latest on all things Cadillac as it surges into its all-electric future? Then subscribe to Cadillac Society for Cadillac Lyriq news and to-the-minute Cadillac news coverage. We also invite you to join the latest discussions in our Cadillac forums and Cadillac Lyriq forum.