Cadillac is currently developing a small battery electric crossover that will slot beneath the all-new Lyriq in the lineup.
A photo of the upcoming crossover was revealed to Cadillac dealers during a recent national meeting, according to a report by Automotive News. Dealers were receptive of the crossover, which is similar in size to the current Cadillac XT4. The unnamed electric model won't replace the XT4 outright, but will be sold alongside it, at least for the time being.
While there aren't any details regarding the specifics of the upcoming crossover's technical characteristics, we do know that it will ride on a smaller version of Cadillac's BEV3 platform, which currently underpins the Lyriq, and that it will likely have a driving range similar to that of the larger Lyriq, which is capable of approximately 300 miles on a single charge in its rear-wheel-drive, single-motor configuration. The Lyriq produces 340 horsepower and 325 pound-feet of torque in that configuration.
It's currently unclear if this upcoming Cadillac crossover will feature – like the Lyriq – a single rear-mounted Ultium Drive motor, resulting in a rear-wheel-drive configuration, but it's entirely possible. A dual-motor model with all-wheel-drive is very likely.
Last year, Cadillac set out to trademark a range of names for its upcoming EV range, including Ascendiq, Vistiq, Lumistiq and Optiq. All of these names fit with the luxury marque's naming convention with the "IQ" suffix, applied to EVs, such as Lyriq and the Celestiq, the latter being Cadillac's upcoming flagship electric sedan. While not officially confirmed, Cadillac's upcoming small electric crossover could very well carry one of these names.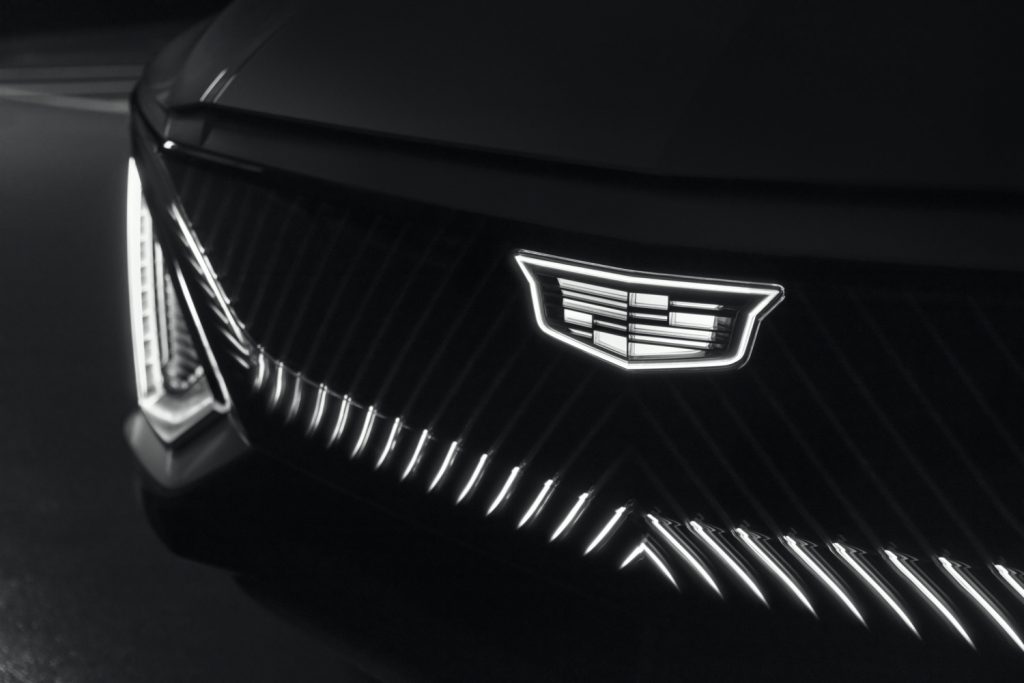 At the meeting with dealers, Cadillac also indicated that it would "keep an eye" on demand for internal combustion-powered models during its transition to an all-electric lineup by 2030. While the EV deadline looms, Cadillac has still shown interest in bringing new ICE models to the table, as evidenced by a Cadillac XT3 prototype caught testing by Cadillac Society earlier this month.
We'll bring you any and all information about Cadillac's upcoming small electric crossover, so be sure to subscribe to Cadillac Society for ongoing Cadillac news coverage. We also invite you to join the latest discussions in our Cadillac forums.