Cadillac Society spied recently caught a mysterious subcompact crossover undergoing testing on public roads. Judging by certain exterior styling cues, and taking into account the vehicle's size, it's entirely possible that this camouflaged crossover could be an upcoming small crossover, which – for the sake of simplicity – we will refer to as the XT3.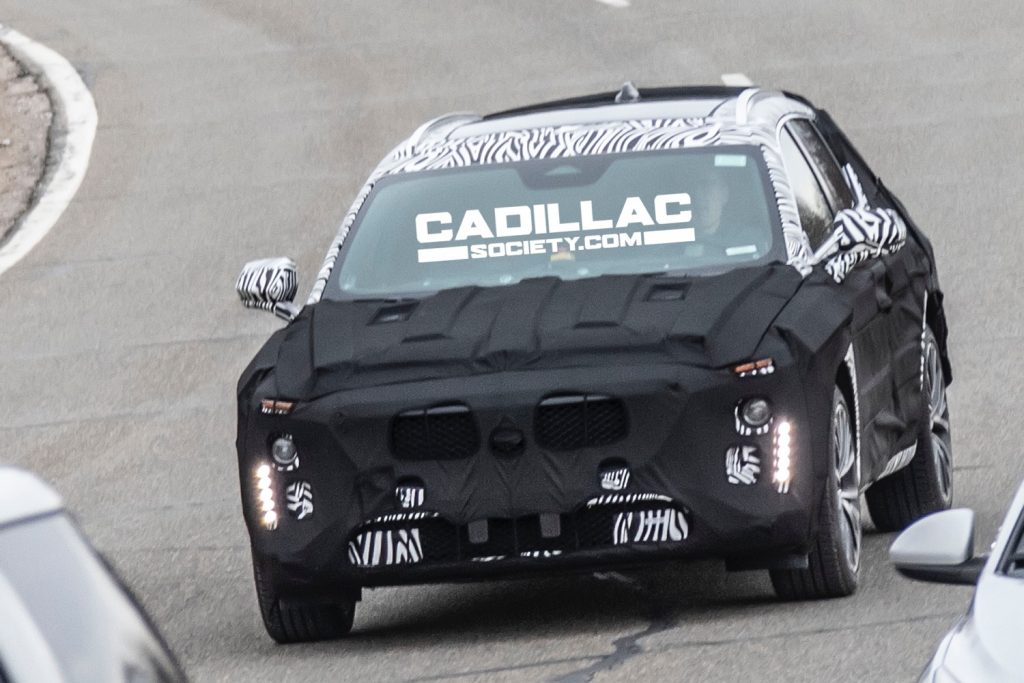 Surprisingly, this small crossover features an internal combustion engine and is not an electric vehicle. This is evidenced by the plainly visible air intakes on the front end, along with the dual exhaust treatment with silver, through-facia integrated exhaust outlets at the rear of the vehicle. The timing of its testing and development is rather interesting, considering that the Cadillac is moving toward an all-electric future as it looks to close out its chapter on ICE-powered vehicles by 2030.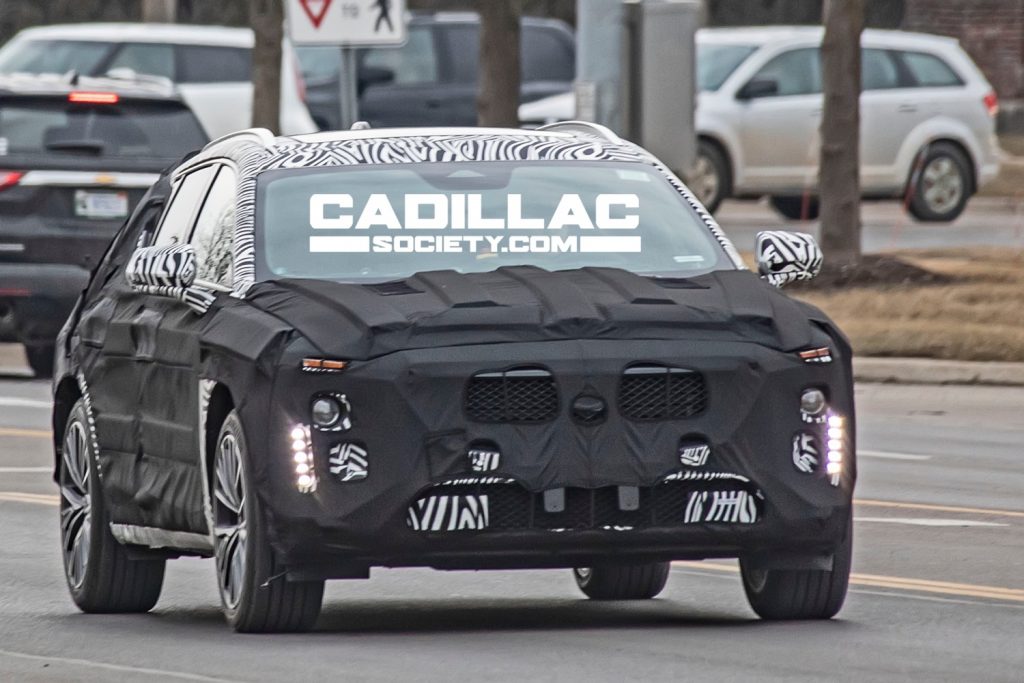 The exterior dimensions of the mysterious prototype vehicle do not match anything currently in Cadillac's lineup. Its low roofline differs from that of the taller and stubbier Cadillac XT4, so it's not representative of the luxury crossover's upcoming refresh, expected for the 2023 model year. And the profile of this prototype is also distinctive from that of the Cadillac XT5, which is due for an overhaul soon.
Now, the camouflaged vehicle appear to be a Cadillac thanks to its vertical lighting signatures – a signature Cadillac design trait – at the front, along with the vertically-oriented tail lamps with a horizontal element, reminiscent of those on the Cadillac XT6 and (slightly less so) the upcoming Cadillac Lyriq. Considering its small stance, the prototype could very well slot right beneath the XT4, hence the reason we're using the XT3 nameplate. It's worth noting that Cadillac parent, General Motors Company, filed to trademark Cadillac XT3 and XT3 back in 2018.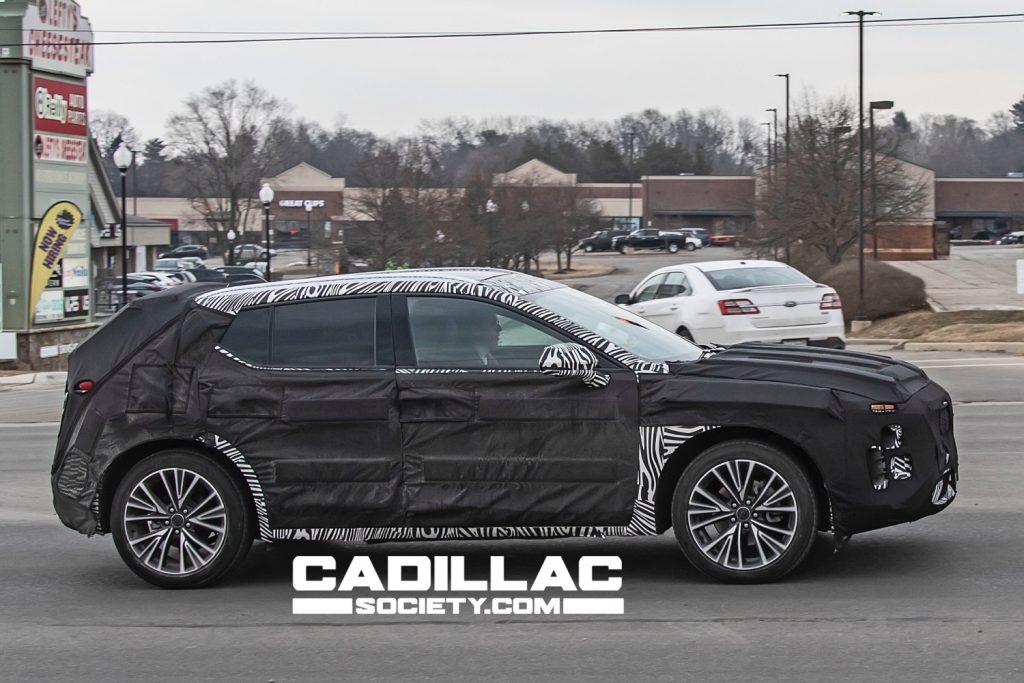 Other elements worth pointing out about this potential Cadillac XT3 prototype is the rather traditional roofline, which slopes into a hatchback or almost wagon-like rear end. Other than that, the camo does a good job of concealing the prototype's body lines, leaving only the multi-spoke alloy wheels in plain sight. There's also a small cut out in the camo over the front fascia, which allows the front-facing camera to function properly.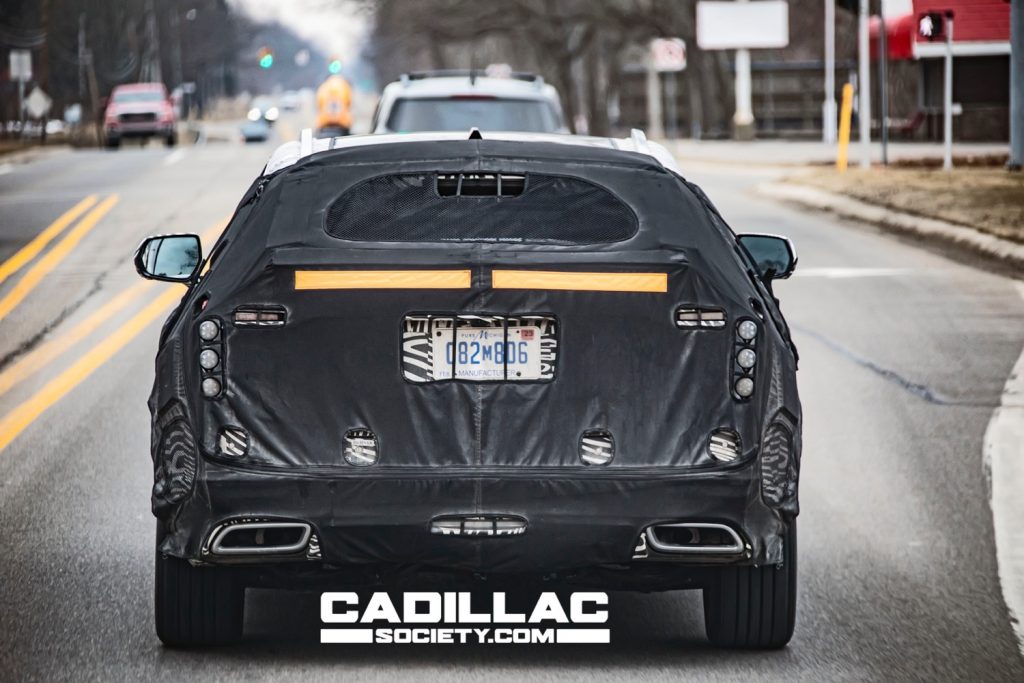 We'll keep an eye out for this secret prototype Cadillac and bring you the latest intel as we have it. In the meantime, subscribe to Cadillac Society for more Cadillac spy shots and around-the-clock Cadillac news coverage. We also invite you to join the latest discussions in our Cadillac forums.
Potential Cadillac XT3 Prototype Photos