Back in January, Cadillac Society was the first to reported that the Cadillac Blackwing sedans would receive a special badge that display the "Blackwing" moniker, finally setting the CT4-V Blackwing and the CT5-V Blackwing apart from the CT4-V and CT5-V, from a badging standpoint. The new badge began appearing on Blackwing models from the factory shortly thereafter. And now, we just got word that current owners of the super sedan are already getting their hands on the new medallion.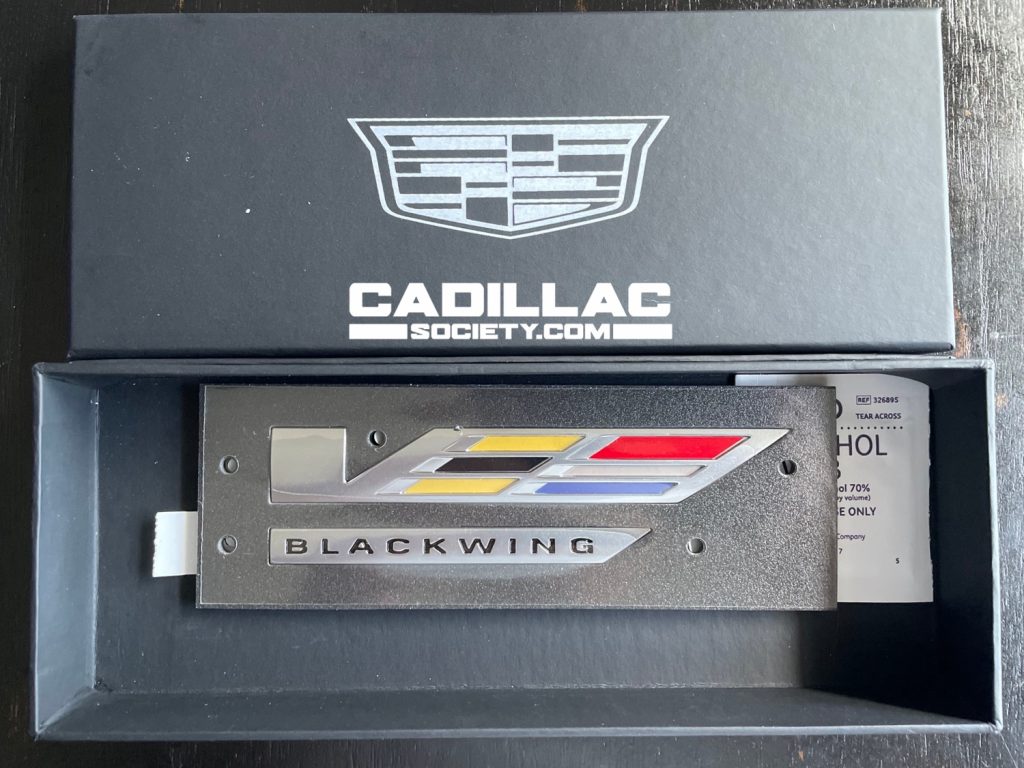 Cadillac recently started shipping the new Blackwing badges to owners of the CT4-V Blackwing or CT5-V Blackwing, and we've gotten this exclusive photo showing exactly what it looks like. There are instructions about how to apply the badge to the decklid of the Cadillac Blackwing, along with an alcohol swab to properly clean and prepare the surface before affixing the new badge. Interestingly, while Blackwing models already feature the V-Series "racing Mondrian" insignia on their decklids, the luxury marque elected to include a spare along with the new script nameplate.
Cadillac Blackwing owners were contacted by the luxury marque with the following message:
"You earned it! The CT4-V Blackwing/CT5-V Blackwing models will now carry the Blackwing designation beneath the V-Series badge on the rear decklid. We know how special your V-Series Blackwing is, the designation will make it stand out even more!" Interested customers who have yet to request their badge may contact the Cadillac Care Center (1-800-333-4223) and provide their vehicle's VIN to claim theirs.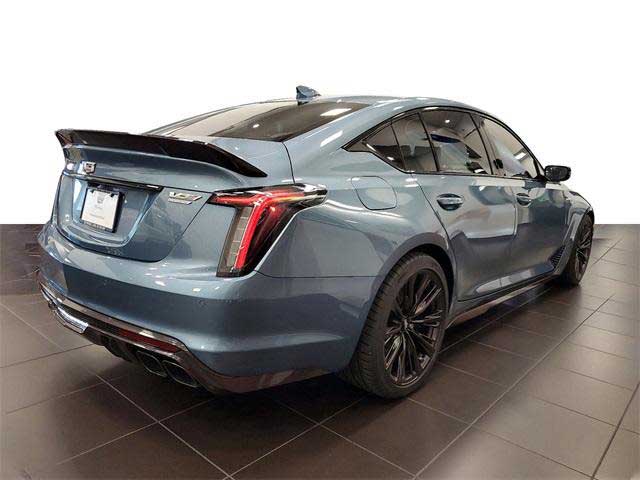 While the new insignia serves to set the Blackwing super sedans apart from their "regular" CT4 and CT5 counterparts with an exclusive visual cue, they are certainly in a class of their own thanks to their respective engines and chassis upgrades.
The Cadillac CT4-V Blackwing features the twin-turbocharged 3.6L V6 (production code LF4), rated at 472 horsepower and 445 pound-feet of torque. Meanwhile, the Cadillac CT5-V Blackwing boasts the supercharged 6.2L V8 (production code LT4), rated at 668 horsepower and 659 pound-feet of torque, making it the most powerful Cadillac sedan to ever be produced.
Both super sedans feature a six-speed manual transmission as standard, though a 10-speed automatic is available as an option. Both transmissions deliver power exclusively to the rear wheels.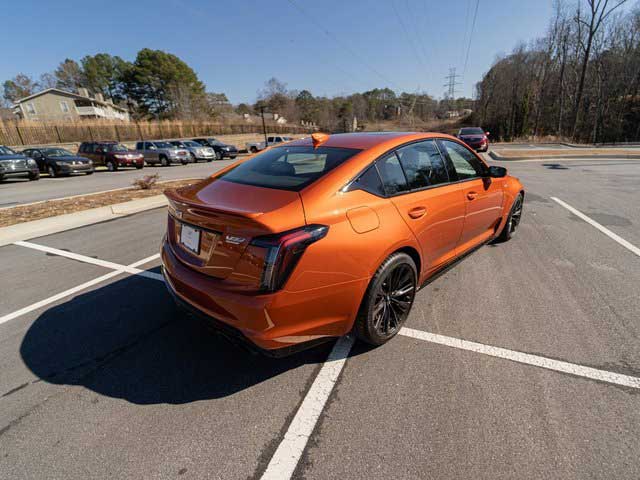 Both sedans are built on the Alpha 2 platform, and are assembled at the Lansing Grand River plant in Michigan.
Want the latest on all things Cadillac? Then subscribe to Cadillac Society to stay in the know on the latest CT4-V Blackwing news, Cadillac CT4 news, CT5-V Blackwing news, Cadillac CT5 news, and a lot more Cadillac news coverage. We also invite you to join the latest discussions in our Cadillac forums, including CT4-V Blackwing forum and CT5-V Blackwing forum.
Cadillac CT4-V Blackwing Photos
Cadillac CT5-V Blackwing Photos