The Cadillac Blackwing super sedans – the CT4-V Blackwing and the CT5-V Blackwing – are the most powerful models ever to wear the Cadillac badge. Upon introduction, these ultra-high-performance machines were strangely not given any special badging to denote their status as Blackwing models. In other words, the Blackwings were no different from the "regular" CT4-V and CT5-V models from a badging standpoint, making it difficult for innocent onlookers to tell the two apart. Luckily, Cadillac Society recently learned that the luxury marque is in the process of introducing a new decklid insignia that will do just that.
The new badge enhances the multicolor V-Series "racing Mondrian" pattern that's currently found on all V-Series models – including the CT4-V, CT5-V, Blackwing and Escalade-V – by adding a silver bar with a "Blackwing" inscription in bold, black lettering. Current owners of a Cadillac Blackwing super sedan were contacted by the luxury marque about the new badge with the following message:
"You earned it! The CT4-V Blackwing/CT5-V Blackwing models will now carry the Blackwing designation beneath the V-Series badge on the rear decklid. We know how special your V-Series Blackwing is, the designation will make it stand out even more!"
Current Blackwing owners can contact the Cadillac Care Center (1-800-333-4223) and request their own Blackwing badge by providing their vehicle's VIN.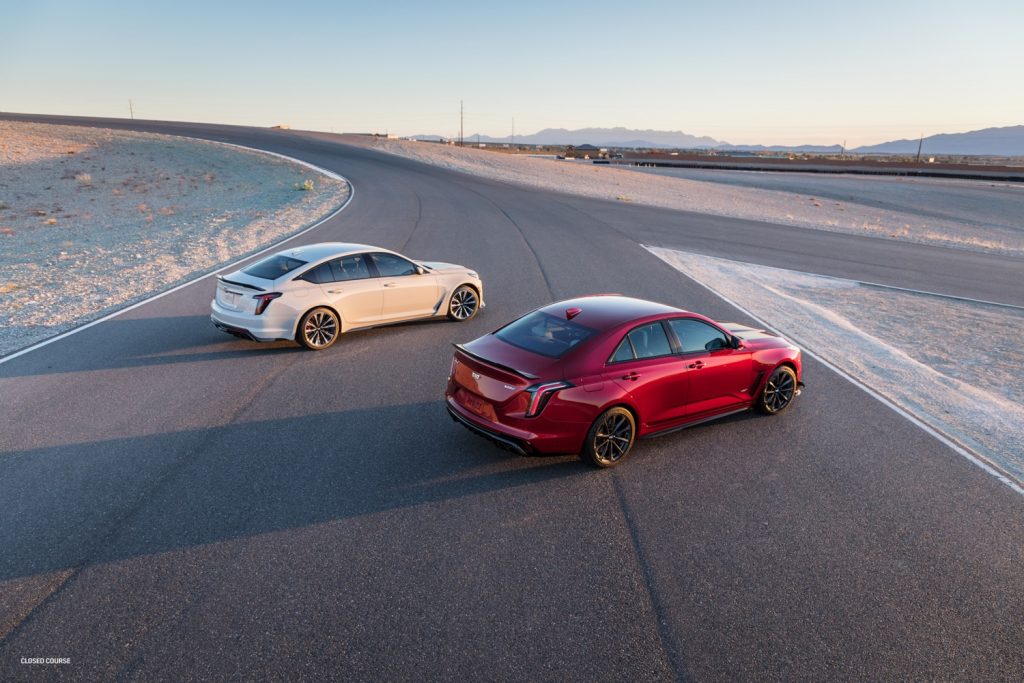 The Cadillac Blackwing super sedans are set apart from lesser models in the CT4 and CT5 ranges by their powerful engines. The Cadillac CT4-V Blackwing harnesses the twin-turbocharged 3.6L V6 (production code LF4), rated at 472 horsepower and 445 pound-feet of torque. Meanwhile, the Cadillac CT5-V Blackwing boasts the supercharged 6.2L V8 (production code LT4), rated at 668 horsepower and 659 pound-feet of torque, making it the most powerful Cadillac sedan to ever be produced. The engines in both super sedans feature a standard 6-speed manual transmission or an optional 10-speed automatic. Both transmissions deliver power exclusively to the rear wheels.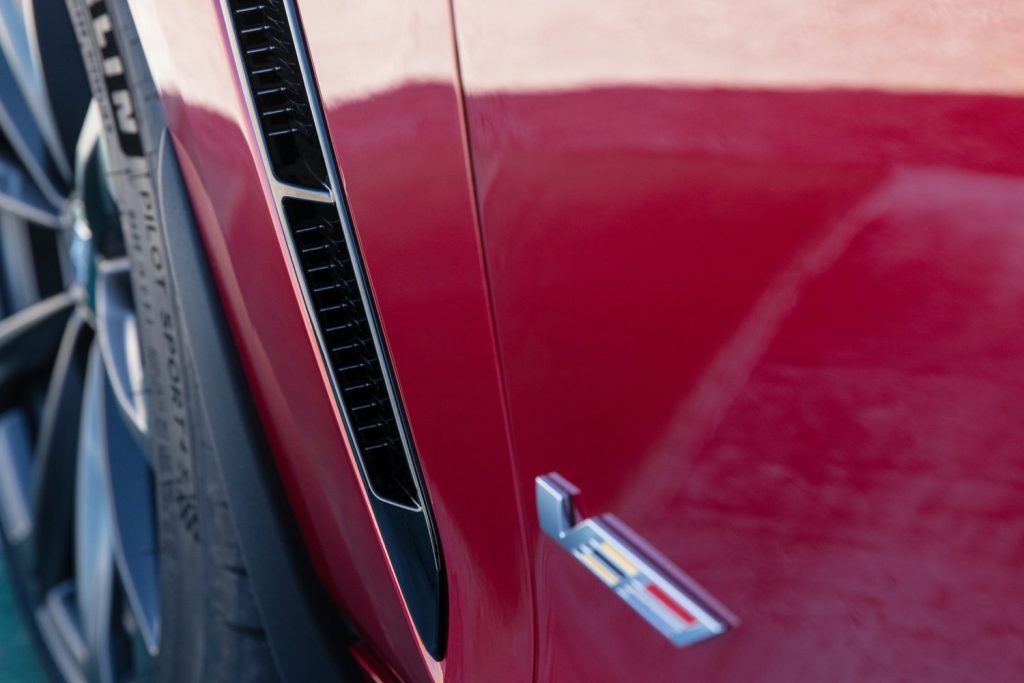 Both sedans are built on the Alpha 2 platform, and are assembled at the Lansing Grand River plant in Michigan.
Want the latest on all things Cadillac? Then subscribe to Cadillac Society to stay in the know on the latest CT4-V Blackwing news, Cadillac CT4 news, CT5-V Blackwing news, Cadillac CT5 news, and a lot more Cadillac news coverage. We also invite you to join the latest discussions in our Cadillac forums.
Cadillac CT4-V Blackwing Photos