As previously Cadillac Society reported back in May of last year, the 2023 Cadillac CT5-V Blackwing adds a unique, exclusive color known as Maverick Noir Frost. Now, the luxury marque has finally unveiled what this color looks like, as well as its availability on the super sedan.
On a social media post, Cadillac announced that Maverick Noir Frost will have extremely limited availability for the 2023 Cadillac CT5-V Blackwing, and will become available in the Spring 2023 for a not-insignificant extra charge. The luxury marque also notes that special care is required to keep the limited edition matte black paint in good condition. Also note that this color is not available for the "regular" CT5 or CT5-V.
View this post on Instagram
Maverick Noir Frost is also available for the 2023 Cadillac CT4-V Blackwing, though as Cadillac Society previously reported, its run is limited to the CT4-V Blackwing Sebring Edition, of which only 99 units will be built.
Maverick Noir Frost is now the fourth matte color to be offered on a Cadillac right from the factory, and the second for the CT5-V Blackwing. The marque's first matte color, Silver Frost Matte, debuted on 100 units of the 2013 CTS-V Coupe. In 2016, Cadillac introduced Crystal White Frost exclusively on the ATS-V Crystal White Frost Edition as well as the CTS-V Crystal White Frost Edition. Most recently, the 2022 CT5-V Blackwing was briefly offered in Dark Emerald Frost before the color was discontinued.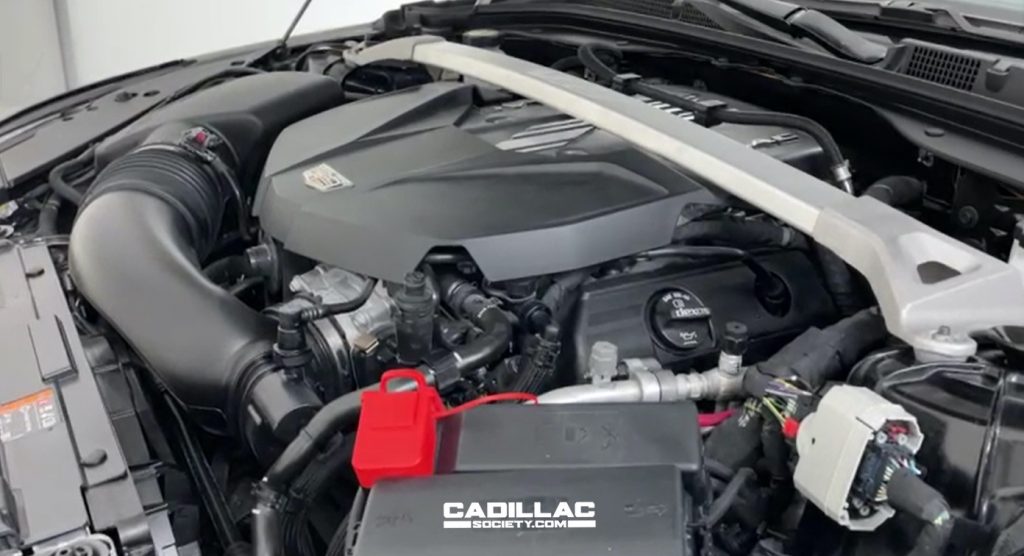 As a reminder, the 2023 Cadillac CT5-V Blackwing sources power from the luxury marque's supercharged 6.2L V8 engine (production code LT4), which is capable of 669 horsepower and 659 pound-feet of torque, making it the most powerful Caddy sedan ever built. All that power meets the pavement exclusively via the two rear wheels through either the standard six-speed manual transmission or optional 10-speed automatic.
Subscribe to Cadillac Society to stay in the know on the latest Cadillac CT5-V Blackwing news, Cadillac CT5 news and a lot more Cadillac news coverage. We also invite you to join the latest discussions in our Cadillac forums and CT5-V Blackwing forums.
Cadillac CT5-V Blackwing Photos