The Dark Emerald Frost exterior paint color for the Cadillac Blackwing super sedans has been discontinued after an extremely limited run, Cadillac Society has learned.
"Dark Emerald Frost was a limited, promotional color available on the 2022 V-Series Blackwings only," Cadillac spokesperson, Stefan Cross, told Cadillac Society.
Dark Emerald Frost (production code G7W) was recently offered as an exterior hue exclusive to the 2022 Cadillac Blackwing ultra-high-performance sedans – the CT4-V Blackwing or CT5-V Blackwing. It was one of ten colors available on the super sedans, and represented the first matte color for the CT4 and CT5 sedan families and on the Cadillac Blackwing models, though the hue was offered exclusively on the Blackwings.
The color was considered an ultra premium offering and cost an additional $3,925, making it the most expensive exterior paint color available for the Cadillac V-Series Blackwing sedans.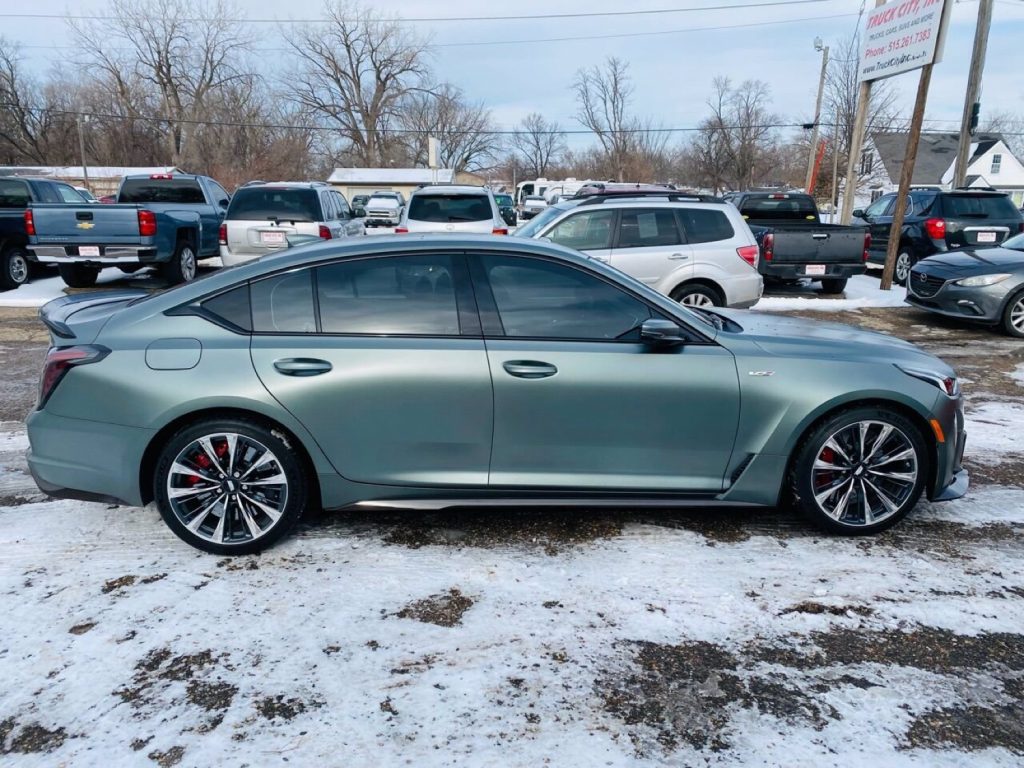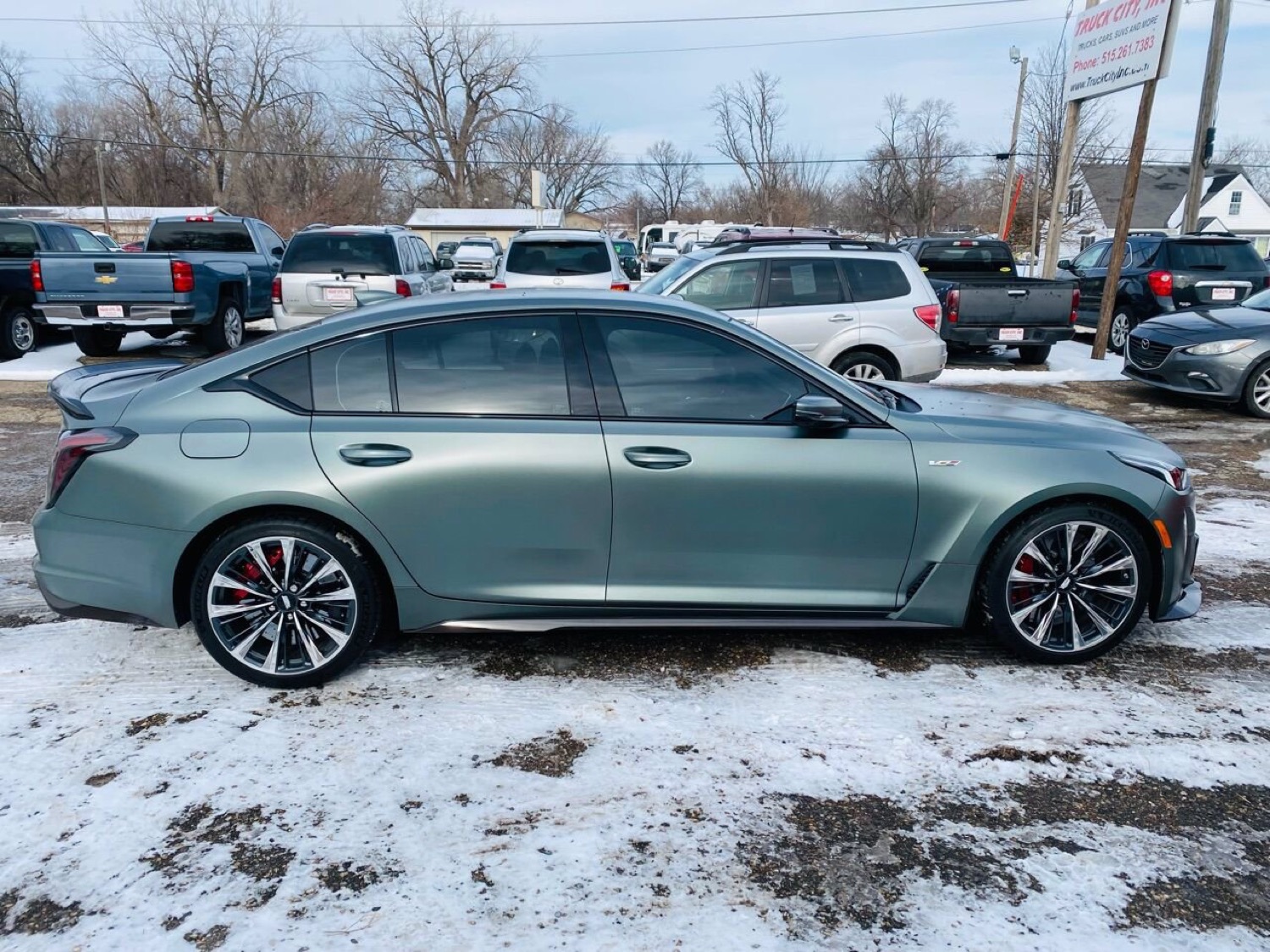 Out in the wild, Dark Emerald Frost had a unique cool green hue that looks great on the the ultra-high-performance sedans.
Upon introduction, Dark Emerald Frost was known as Dark Emerald Matte, before it received a name change.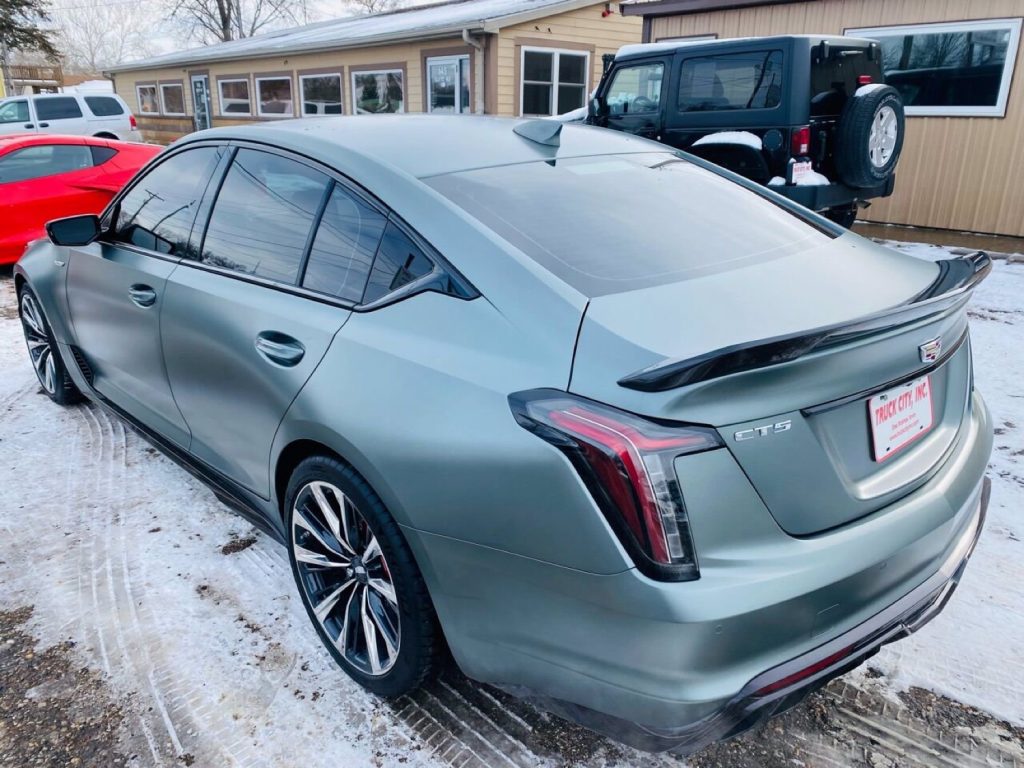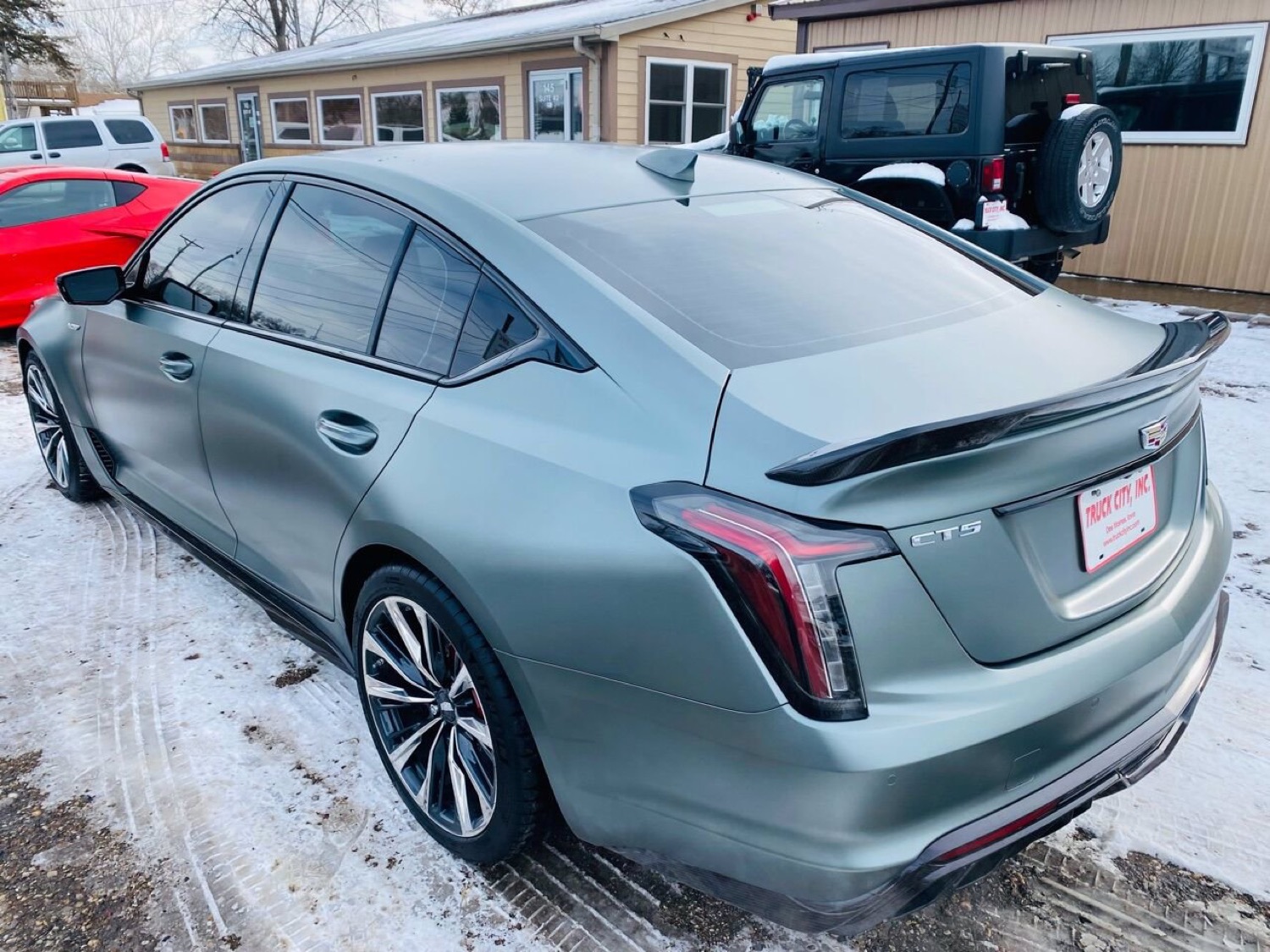 So far, Emerald Dark Frost is the third matte color to have been offered by Cadillac in the past decade. Another matte color, Crystal White Frost, was offered in 2016, exclusively on the ATS-V and CTS-V Crystal White Frost Edition models. In 2013, 100 units of the CTS-V Coupe were painted in Silver Frost matte.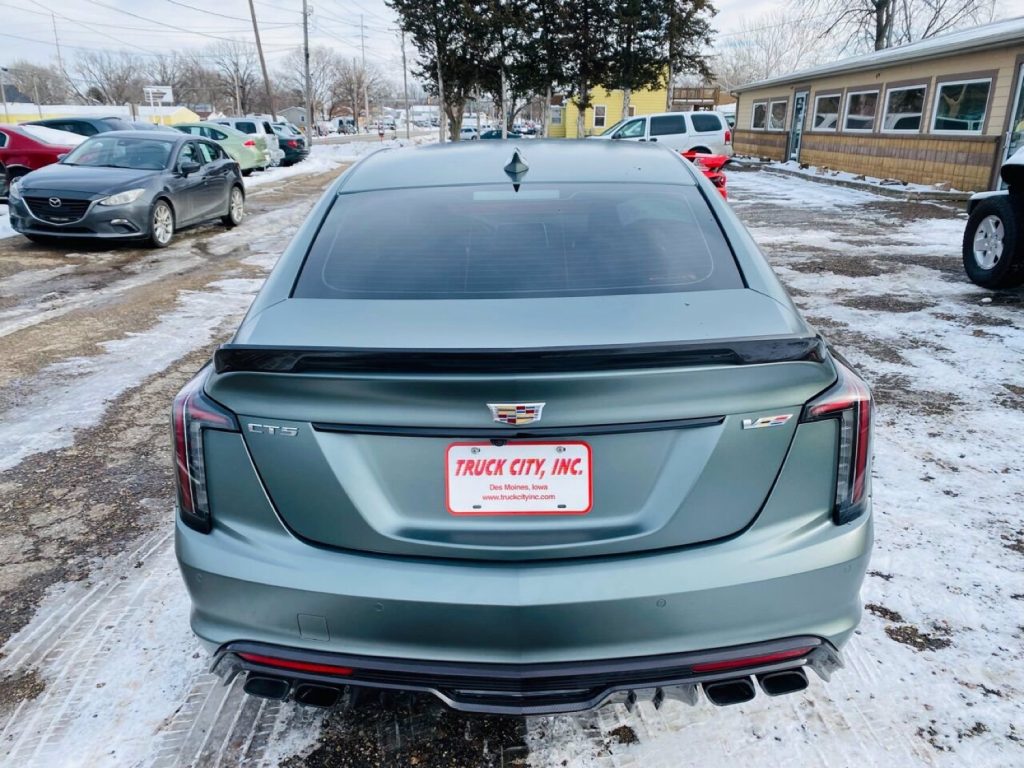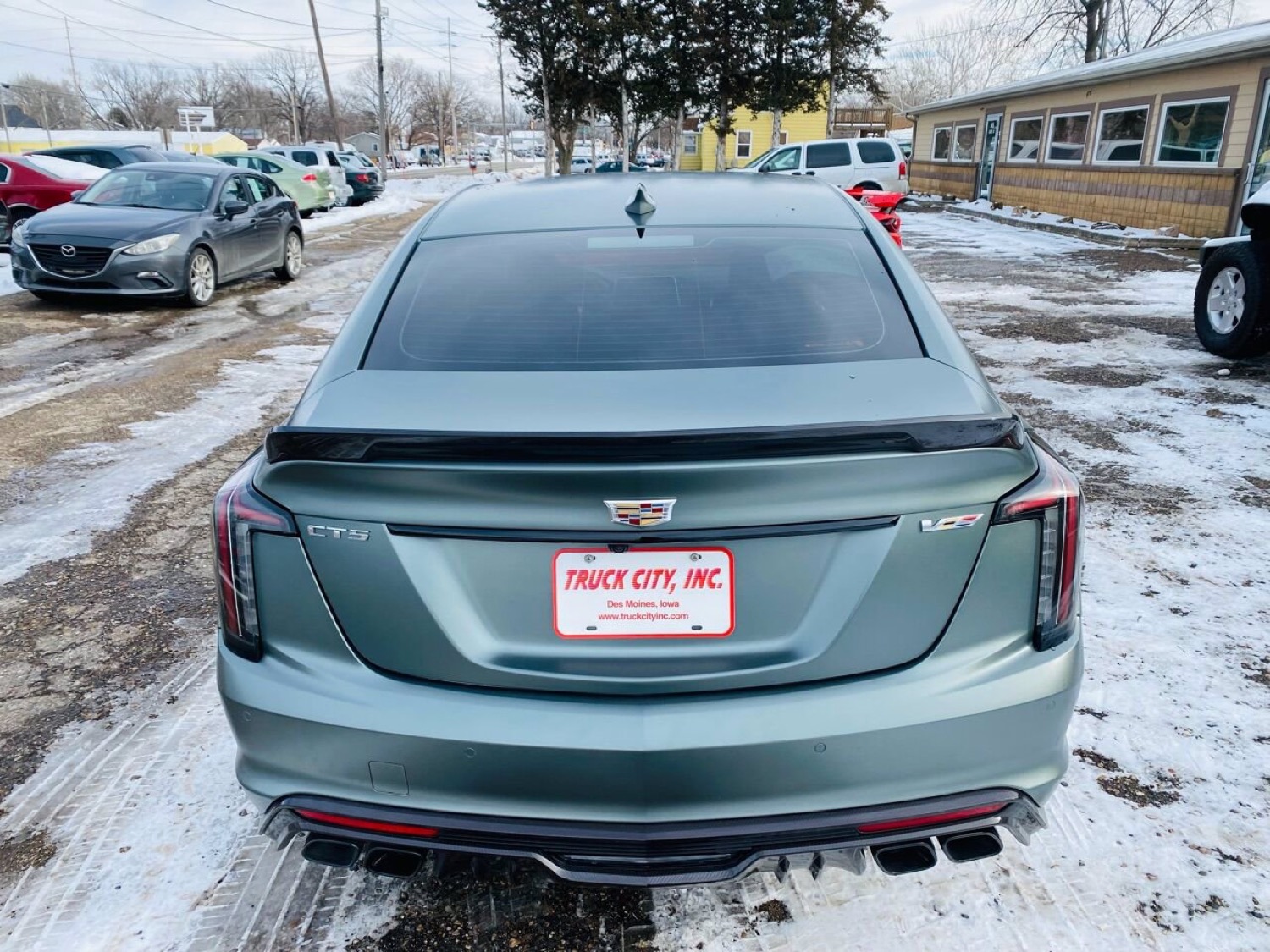 Want to stay up to date on all things Cadillac? Then be sure to subscribe to Cadillac Society for more CT4-V Blackwing news, CT4 news, CT5-V Blackwing news, Cadillac CT5 news, Cadillac Blackwing news and around-the-clock Cadillac news coverage. We also invite you to join the latest discussions in our Cadillac forums.
2022 Cadillac CT4-V Blackwing Photos
2022 Cadillac CT5-V Blackwing Photos