Cadillac's design team recently released a handful of sketches that were created during the development of the recently-revealed Cadillac InnerSpace concept vehicle.
The Cadillac InnerSpace is a two-seat, coupe-like concept vehicle that the luxury marque created to help envision a future of autonomous, opulent travel. It utilizes the very latest technology in order to "enhance the passenger experience along with the increased personal time enabled by fully autonomous mobility." The InnerSpace gives passengers their time back, allowing them to focus on other tasks during travel instead of being occupied by driving.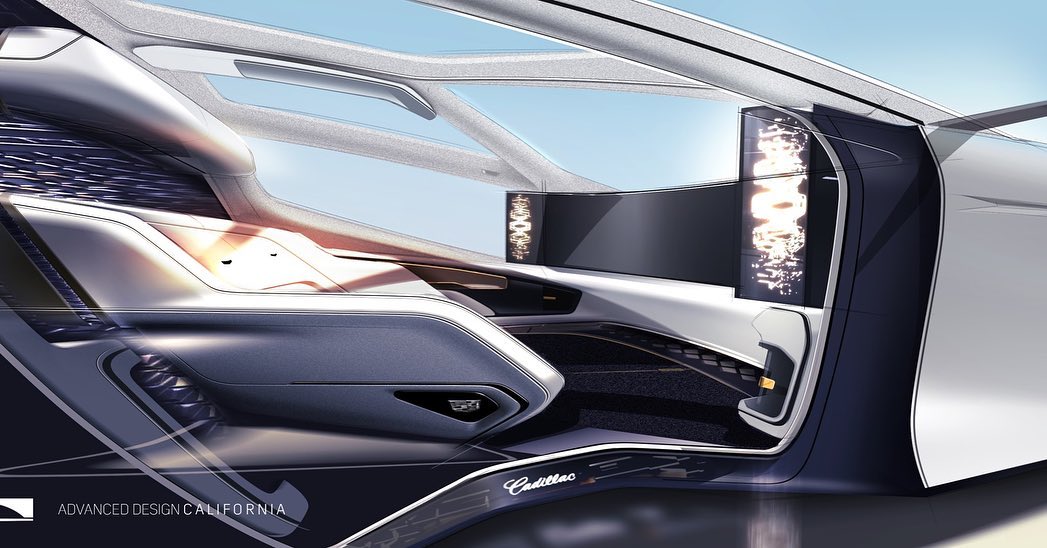 The InnerSpace features an advanced AI assistant, along with a curved panoramic LED display for entertainment or augmented reality displays. All of this tech is accessible from either of the two comfortable reclining seats situated in the vehicle's cabin.
The first sketch shows a rendition of the aforementioned seats, which are placed in front of a sweeping dash and curved display. There are also recesses and speaker grilles in place for the high-end AKG audio system, as well as illuminated Cadillac script badges on the door sill plates.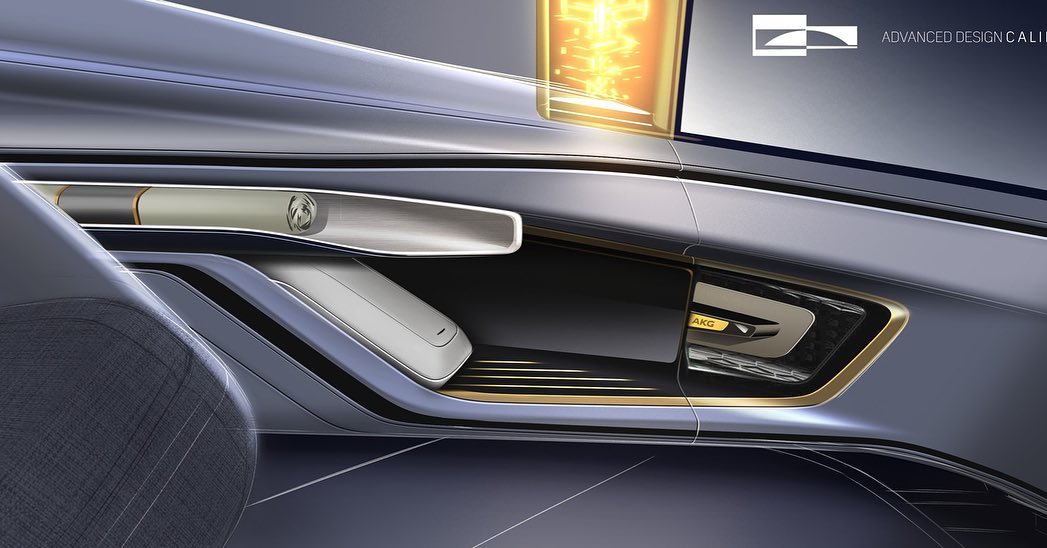 Other design sketches show a cross section of what appears to be a different Cadillac concept vehicle. The same two reclining seats seen in the InnerSpace are present, but this rendering features a wraparound bench seat inside the vehicle's cabin, suggesting that it may have been designed with the six-passenger SocialSpace concept (formerly known as the Personal Autonomous Vehicle) in mind.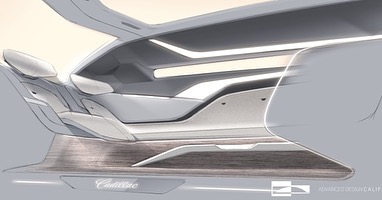 The Cadillac InnerSpace was unveiled at CES 2022 as part of a virtual event. It is part of Cadillac's Halo Concept Portfolio, which represents Cadillac's foray into the world of hands-free driving. Three other vehicles accompany it in the portfolio, including the previously mentioned SocialSpace, the single-seat PersonalSpace (VTOL) flying machine, and the yet-to-be-unveiled OpenSpace.
Be sure to subscribe to Cadillac Society for more Cadillac InnerSpace Concept news, Cadillac concept news around-the-clock Cadillac news coverage. We also invite you to join the latest discussions in our Cadillac forums.
Cadillac InnerSpace Concept Photos