The Cadillac Blackwing super sedans, officially known as the V-Series Blackwing family, represent the most track-ready vehicles the marque has ever built, combining top-of-the-line luxury and ultra-high-performance. Way back in January of this year, Cadillac Society exclusively reported that the first 500 buyers to reserve a Blackwing super sedan would receive a gift with their purchase. Now, we have exclusive details about what exactly that special gift is.

The physical gift includes a framed certificate of authenticity, serialized plaque, and a design sketch of the Cadillac Blackwing model – either the CT4-V Blackwing or CT5-V Blackwing. The gift was sent to customers who purchased one of the first 250 units produced of the CT4-V Blackwing as well as the first 250 units produced of the CT5-V Blackwing. These first 250 units of each Cadillac Blackwing model are considered Collector's Edition vehicles and feature the first serial numbers, a special plaque mounted in two places inside the vehicle, a certificate of authenticity, and an invitation to a complimentary driving session at the Cadillac V-Performance Academy at Spring Mountain Resort in Nevada.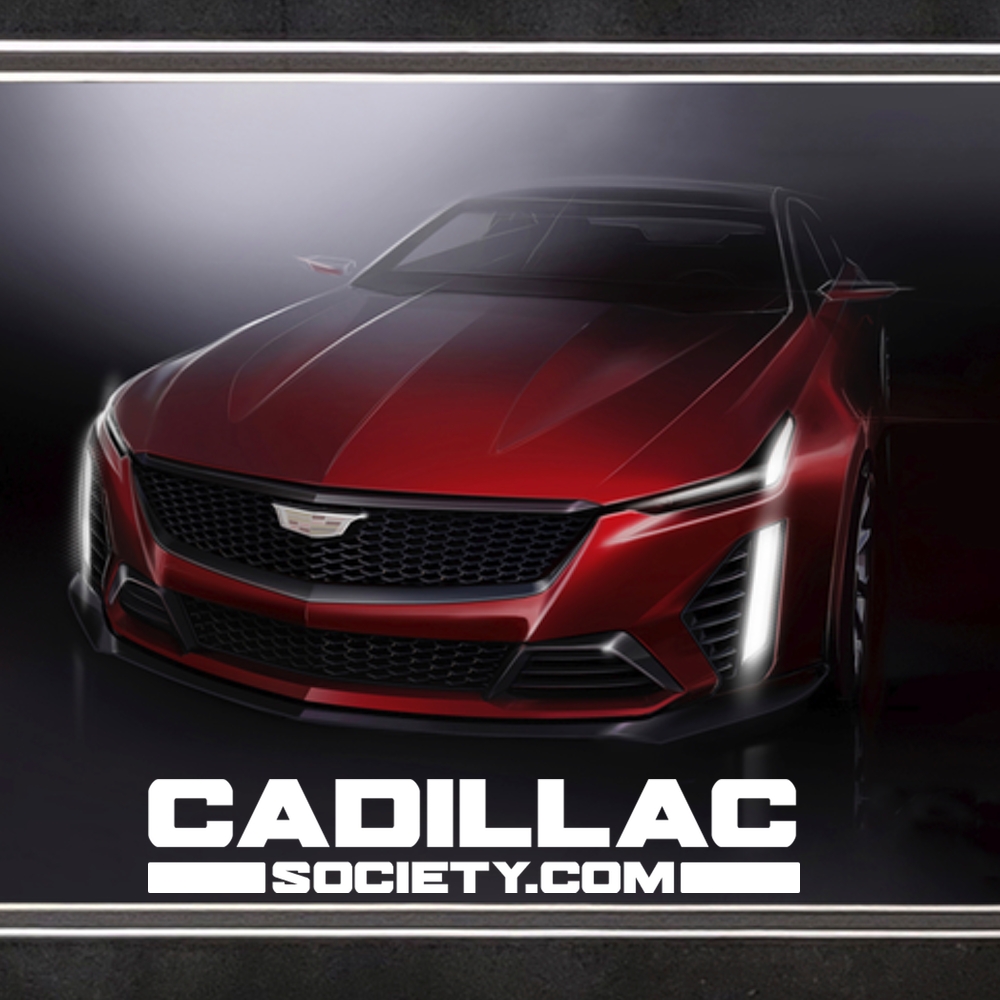 It's worth noting that the gift sent to the 2022 Cadillac Blackwing Collector's Edition models is reminiscent of what was sent to buyers of the Cadillac CT6-V performance sedan, which we reported on previously.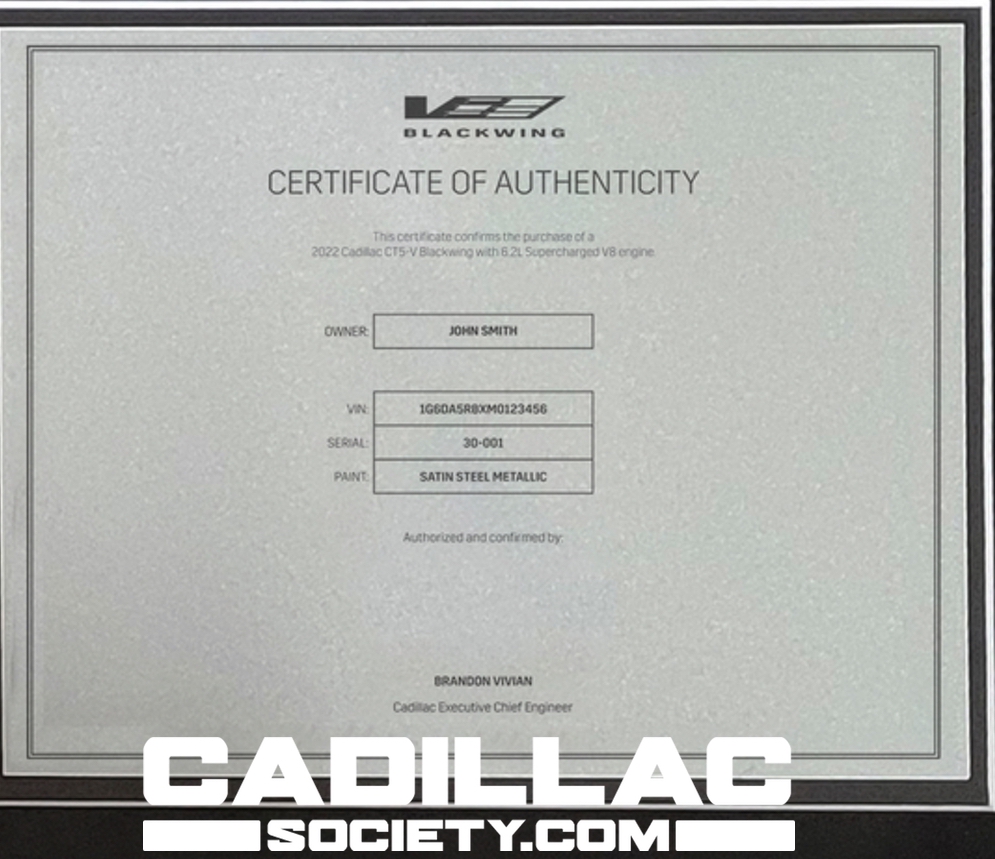 As a reminder, the CT4-V Blackwing, which is powered by the twin-turbo 3.6L V6 engine (production code LF4) rated at 472 horsepower and 445 pound-feet of torque. Meanwhile, the CT5-V Blackwing features the supercharged 6.2L V8 engine (production code LT4), delivering a blistering 668 horsepower and 669 pound-feet of torque. Both super sedans throw power exclusively to the rear wheels by way of either Cadillac's six-speed manual transmission or ten-speed automatic.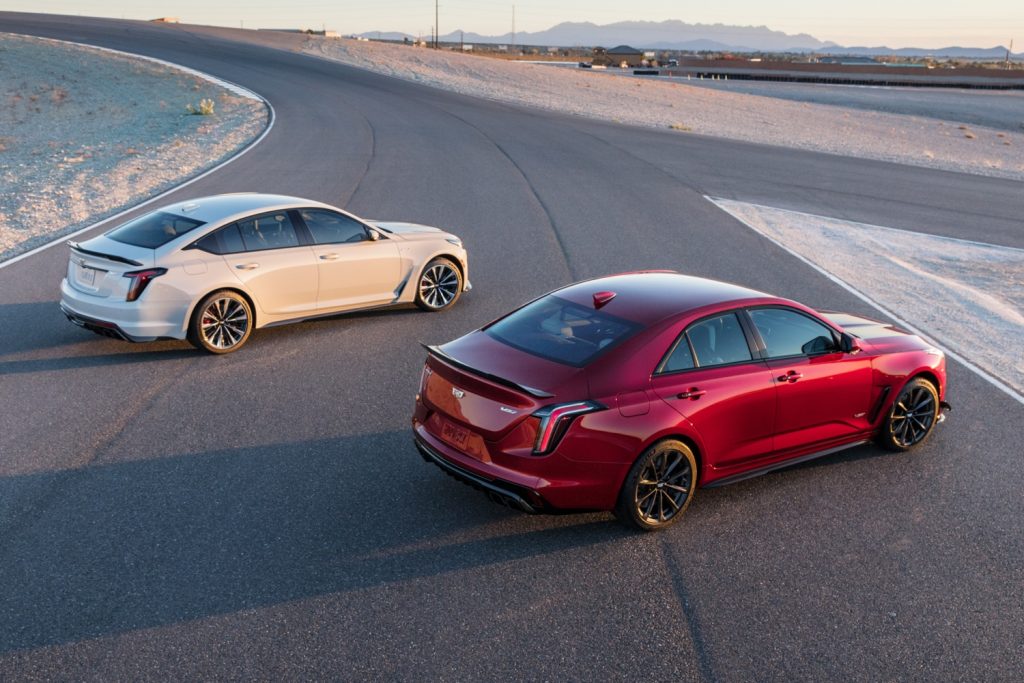 Both ultra-high-performance vehicles ride on the Alpha II platform and are built at Cadillac's Lansing Grand River plant in Michigan. Production of both the CT4-V Blackwing and the CT5-V Blackwing began last summer, with the first units rolling off the assembly line on July 7th, 2021.
Want the latest on all things Cadillac? Then subscribe to Cadillac Society to stay in the know on the latest CT4-V Blackwing news, CT5-V Blackwing news and a lot more Cadillac news coverage. We also invite you to join the latest discussions in our Cadillac forums.
2022 Cadillac CT4-V Blackwing Photos
2022 Cadillac CT5-V Blackwing Photos