Volo Auto Museum of Volo, Illinois, has for sale an astonishingly well-preserved, low-mileage example of a 1966 Cadillac Fleetwood 75 Formal Sedan. The 21-foot long luxury vehicle has just 33,900 miles on the clock and has never been restored. Despite that, it is in outstanding condition for a car approaching its 55th birthday.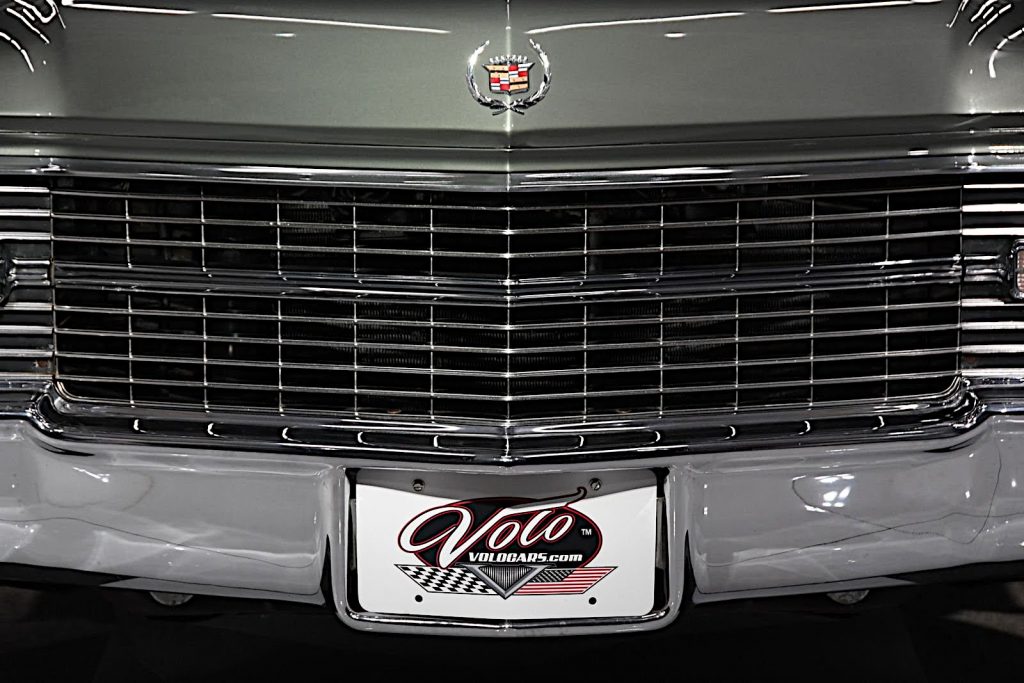 Jay Grams, current owner of the business which has been in his family since 1960, says that this Fleetwood 75 is not perfect "like a brand new restoration". In a way, that is part of its charm. Surface rust is present but "insignificant", and the apparently original carpets and upholstery are clean and undamaged. This is a car that has clearly been loved throughout its long life.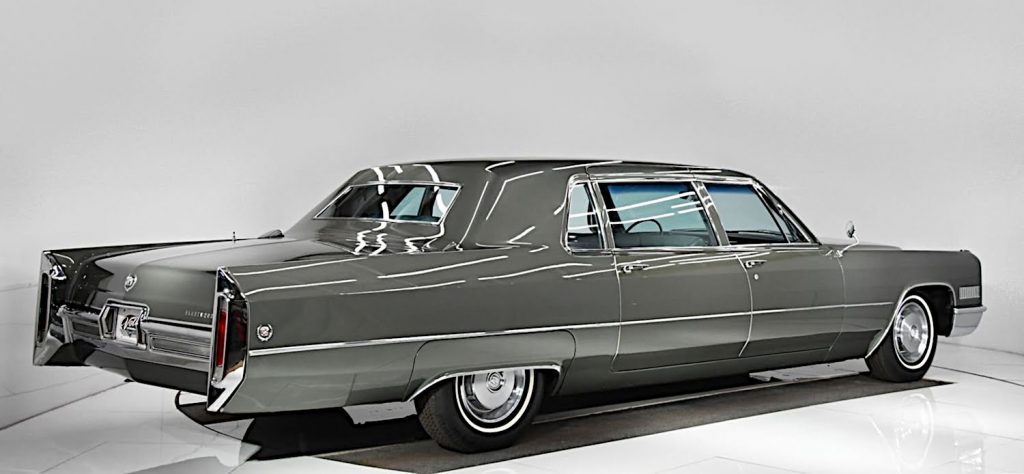 The least original aspect is the exterior color. The straight, dent-free panels have been repainted once in Green Slate. "I think it's a beautiful color," says Grams, and it's difficult to argue with that. The original metallic gray paint is still visible if you look for it, in the door jambs, in the trunk and under the hood.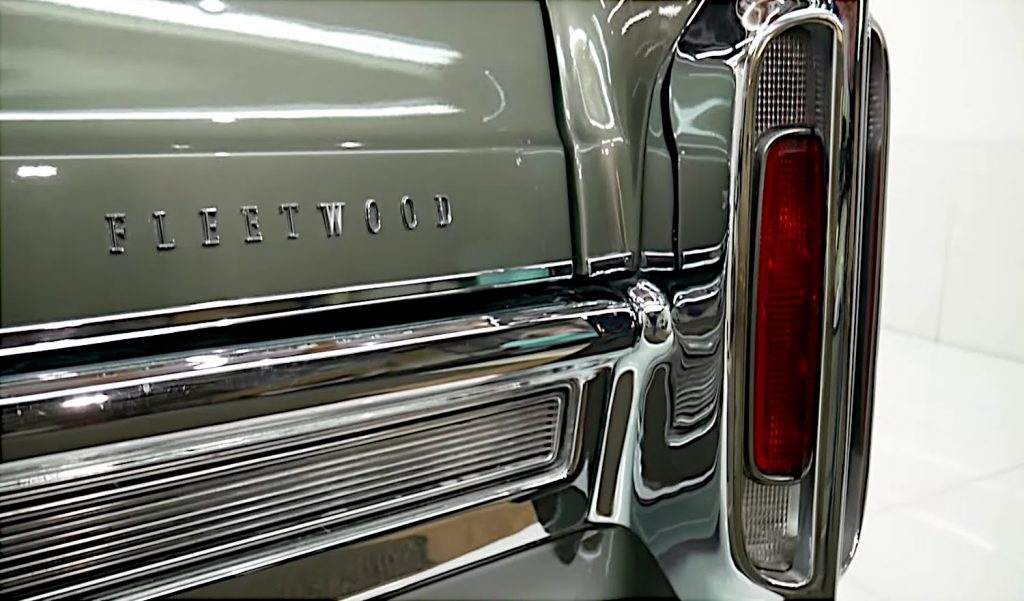 Under the hood lies Cadillac's 429 cubic inch (7.0-liter) V8 motor, rated at 340 gross horsepower and described by Grams as "quieter than a mouse in slippers". It drives the rear wheels through the original three-speed Turbo-Hydramatic automatic transmission. After the '66 Fleetwood 75, Cadillac would use the Eldorado nameplate only for front-wheel-drive models until the 1993 model year.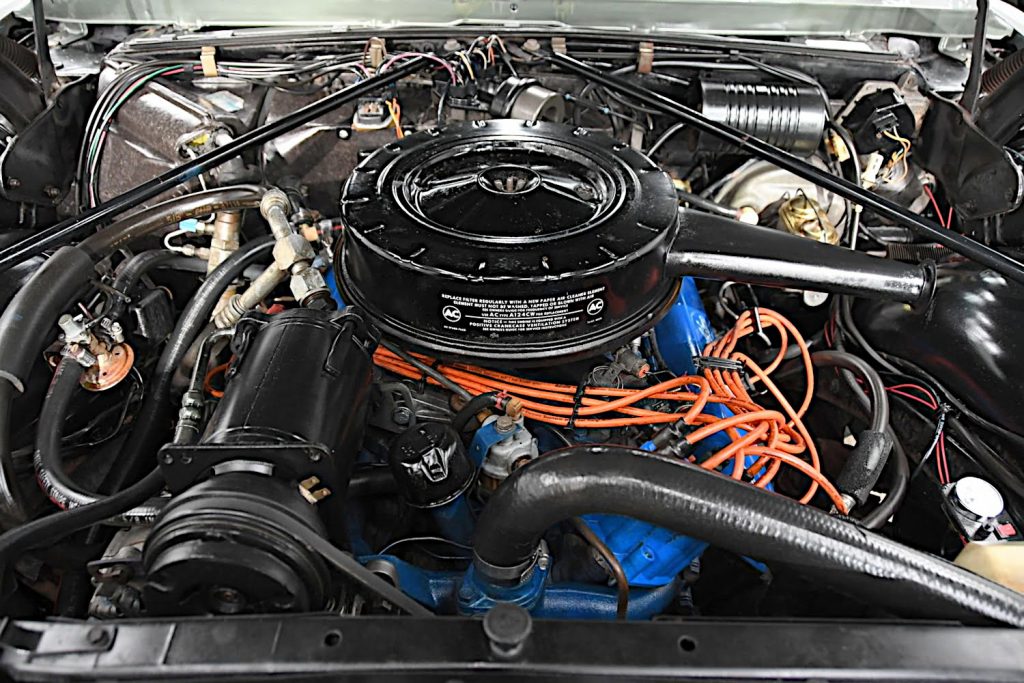 The Fleetwood 75 was a variant of the seventh-generation Cadillac Eldorado, restyled for 1966. Fewer than 600 were built in that year, either as Limousines or as Formal Sedans. The lack of a dividing window between the front and rear passenger sections is what distinguishes the Volo car as a Formal Sedan.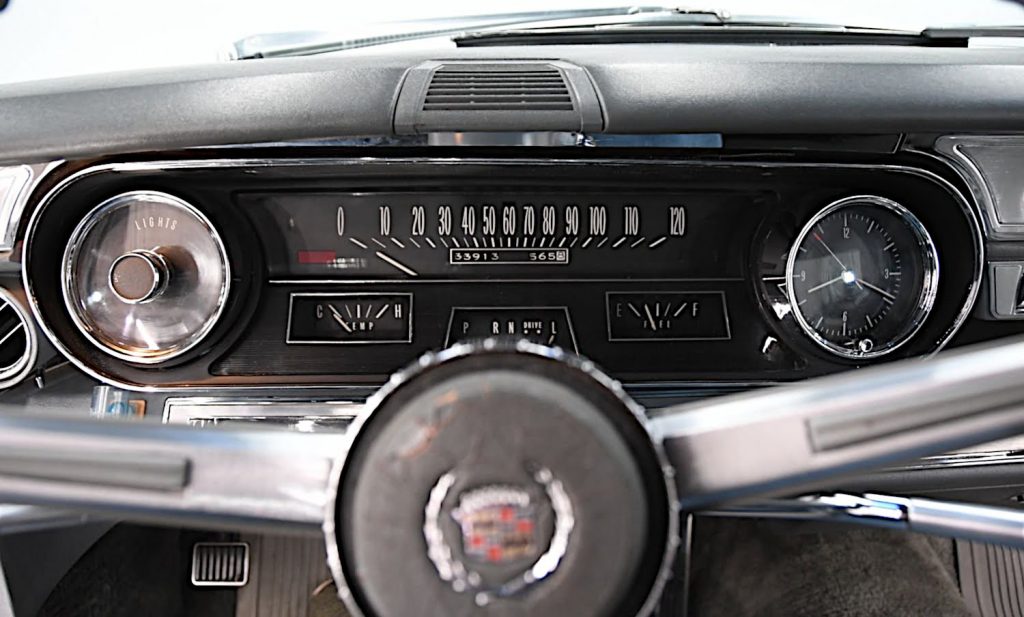 Equipment fitted to the vehicle are two climate control systems (one each for the front and rear sections of the cabin), a six-way adjustable driver's seat, power steering, a tri-tone horn and jump seats which raise the passenger capacity to nine. The original AM-FM radio is still present, and a more modern stereo system is hidden in the glovebox.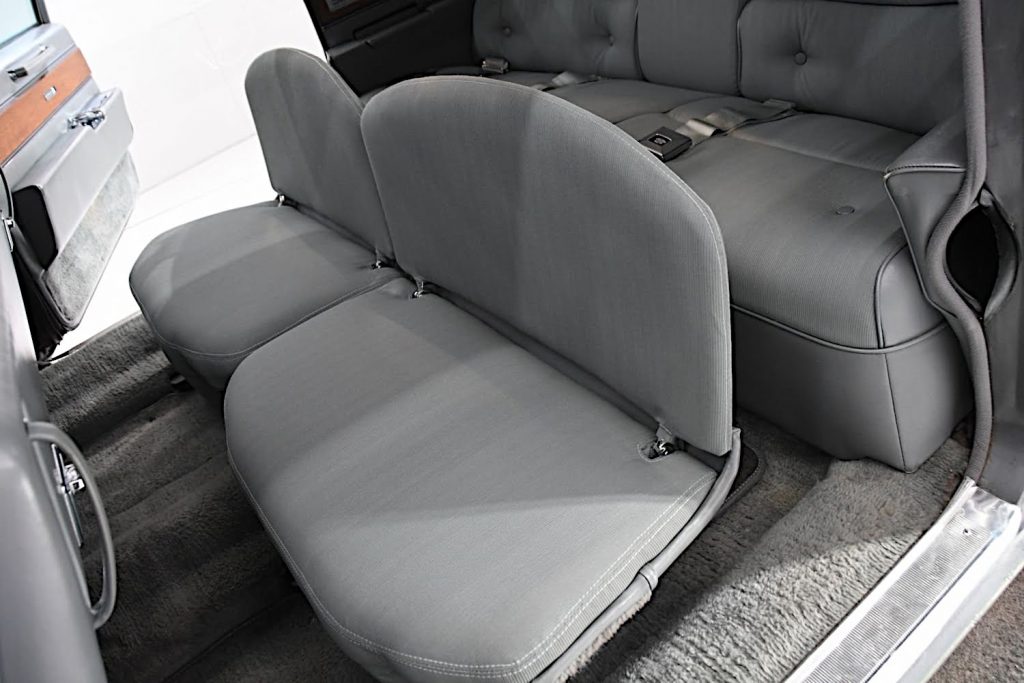 According to the Volo Auto Museum website, this beautiful Fleetwood 75 has an appraised value of $43,000. Following a recent reduction of $5,000, it is being offered for sale at $32,998. Documentation and maintenance records dating back to the 1979 year are included.
Want to stay up to date on all things Cadillac, modern or classic? Then be sure to subscribe to Cadillac Society for more around-the-clock Cadillac news coverage. We also invite you to join the latest discussions in our Cadillac forums.