The Cadillac CT6-V has been somewhat of an elusive beast. The vehicle was initially announced as the CT6 V-Sport and was subsequently rebranded to CT6-V months after. Then, an emissions-related issue delayed the vehicle from being sent to dealerships, as exclusively reported by Cadillac Society. Luckily, deliveries commenced in the last quarter of 2019, while 2020 model year orders are being delivered as we write this.
And though we've always known that the CT6-V is a limited-production affair, what we didn't know is exactly how many units Cadillac will make… until now.
Cadillac CT6 With 4.2L TT V8 Blackwing Engine Production Summary

| Model Year | 2019 | 2020 |
| --- | --- | --- |
| USA | 825 | 575 |
| Canada | 50 | 25 |
| Total | 875 | 600 |
Cadillac Society has learned that roughly 1,500 units of Cadillac CT6 models with the twin-turbo 4.2L V8 DOHC engine, otherwise know as Blackwing, will be produced by the time the Cadillac CT6 lineup (including the CT6-V) is discontinued by the end of January. Those 1,500 units span both the 2019 and 2020 model years and include the CT6 Platinum (800T), which features the low-output version of the Blackwing engine, as well as the CT6-V, with the high-output version of the engine.
Cadillac CT6 Blackwing Engine Specs

| Model Year | Brand | Model | Transmission | Power hp / kW @ RPM | Torque lb-ft / Nm @ RPM |
| --- | --- | --- | --- | --- | --- |
| 2019-2020 | Cadillac | CT6 Platinum | 10L90 | 500 / 373 @ 5000-5200 | 574 / 778 @ 2600 – 4600 |
| 2019-2020 | Cadillac | CT6-V | 10L90 | 550 / 410 @ 5700 | 640 / 867 @ 3200 – 4000 |
The CT6-V is a product exclusively for the United States and Canada, and will not be marketed in China, South Korea, the Middle East, Europe or Russia. As such, we've included only the U.S. and Canada in our report.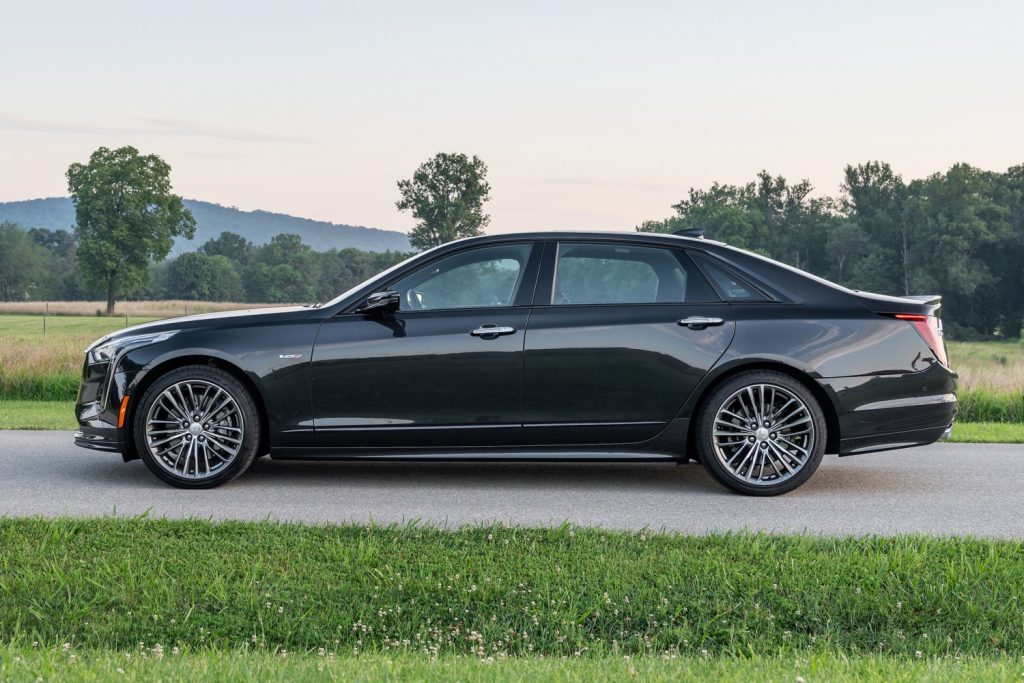 2019 Model Year
For the 2019 model year, production started with 275 pre-order units of the CT6-V. Those units sold out in two hours. Then, Cadillac issued a second installment of approximately 600 CT6 models with the 4.2L V8 Blackwing engine.
"The majority of these were CT6-Vs," Cadillac spokesperson, Stefan Cross, told Cadillac Society.
So, that's about 875 CT6 units equipped with the Blackwing engine for the 2019 model year. Of those 875, Canada received 50 units, according to Cadillac Canada representatives, leaving the remaining 825 for the U.S. market.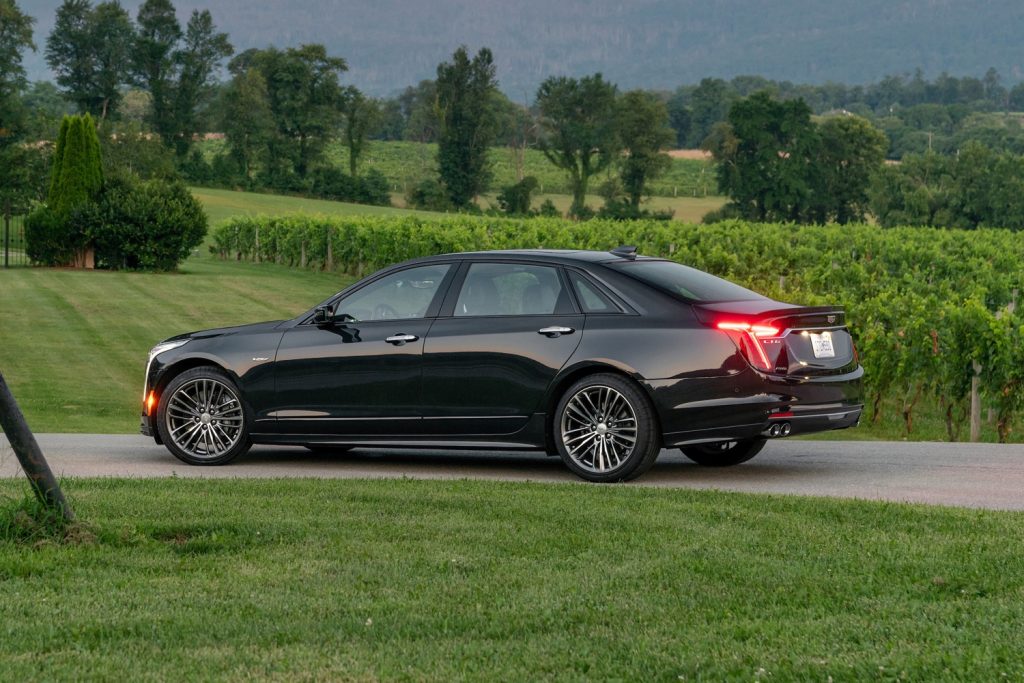 2020 Model Year
Mr. Cross tells us that approximately 600 CT6 models with the twin-turbo 4.2L V8 Blackwing engine will be produced for the U.S. and Canada for the 2020 model year. Like with the 2019 model year, the majority of these will be CT6-V models.
Cadillac Canada spokespeople told us that the 2020 model year will see "roughly half" of CT6-V allocation seen in 2019. As such, roughly 25 of the 600 models will be slated for Canada, with the remaining 575 coming to the United States.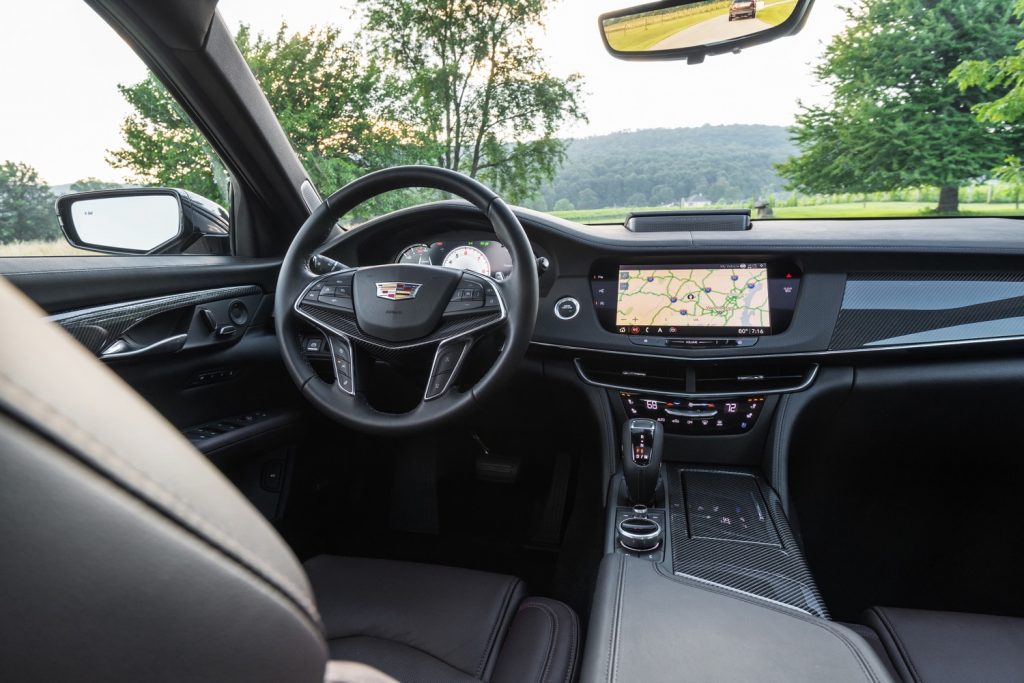 Future Collectible?
Despite the limited production figures, interest in the CT6-V is quite high, and we believe that Cadillac can make and sell a lot more units of the large performance sedan. However, after some deliberation, the luxury automaker has ultimately decided to move forward with plans to cease production of the CT6 line in North America by the end of January 2020.
As such, the limited production amount of the CT6-V could very well make it a future collectible that appreciates over time, much like the Sport Wagon variant of the second-generation Cadillac CTS.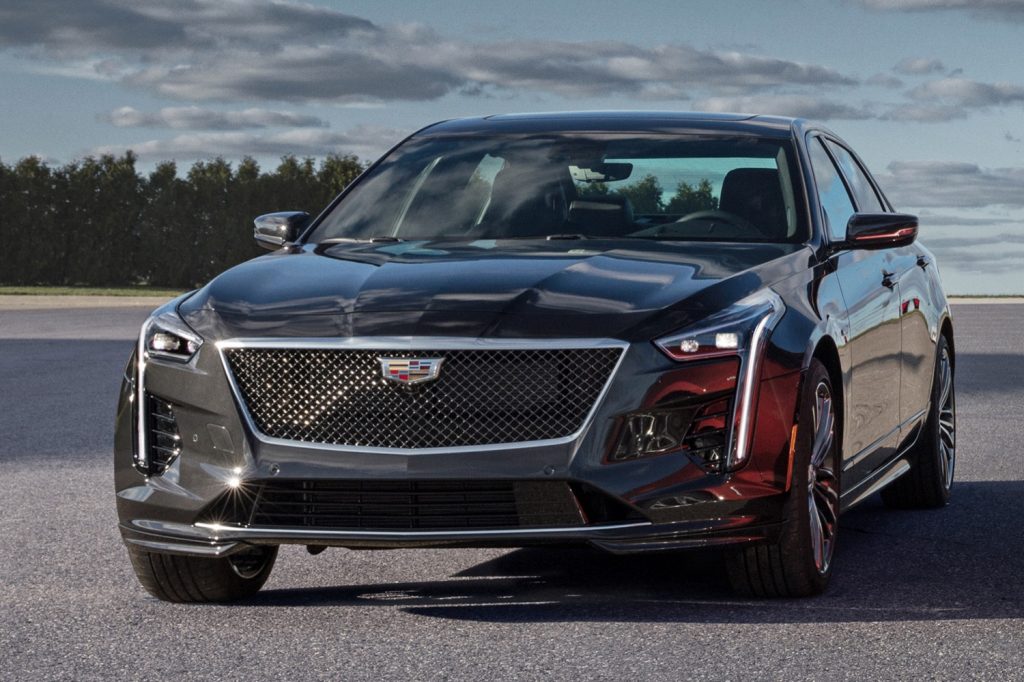 About Cadillac CT6-V
The Cadillac CT6-V is the most powerful model in the CT6 sedan range. It features Cadillac's all-new, hand-built 4.2-liter twin-turbo V8 DOHC engine (production code LTA) also known as Blackwing. Rated at 550 horsepower and 640 pound-feet of torque, the boosted eight-banger is paired to a new 10-speed automatic transmission driving all four wheels. A mechanical limited-slip differential increases traction at the limit and provides more predictable performance during spirited and track driving.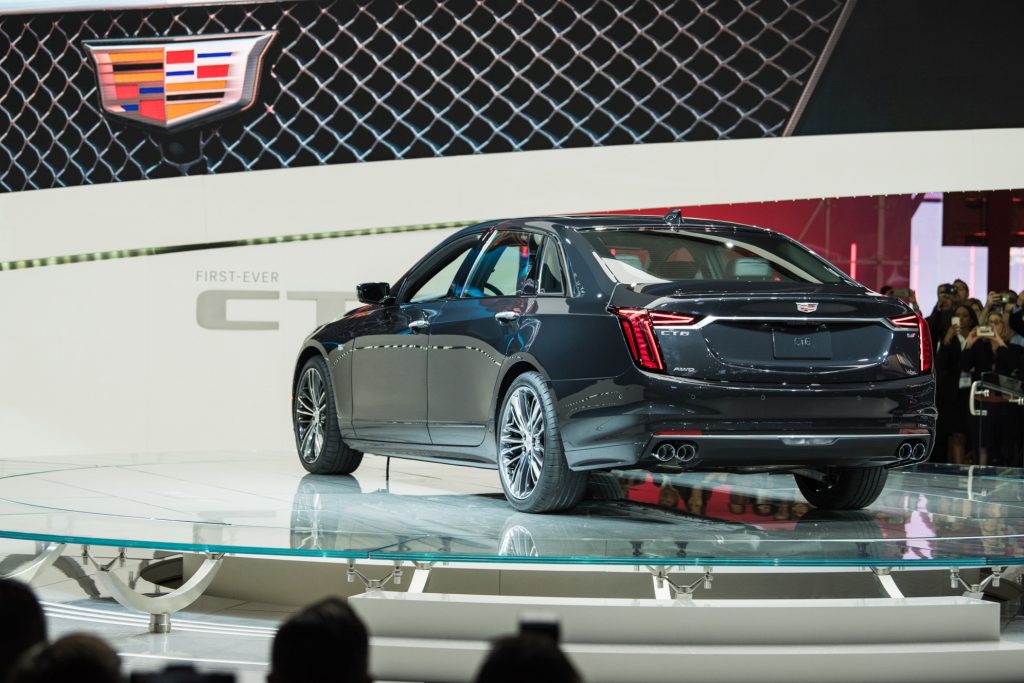 A specially-calibrated V-Series Magnetic Ride Control suspension system delivers improved roll control and cornering capability. A re-mapped steering system results in sportier, more dynamic steering response and feedback. Developed specifically for the CT6-V, a new 19-inch Brembo brake system with Brembo monoblock, fixed-opposed, four-piston calipers hooks up to performance linings and air deflectors that direct air to cool the brakes. The whole setup rides on one of three 20-inch V-Series wheel options. The massive rollers are wrapped in summer-only performed tires developed exclusively for Cadillac V-Series. The new rubber delivers crisp response and track-capable performance while retaining isolation and comfort.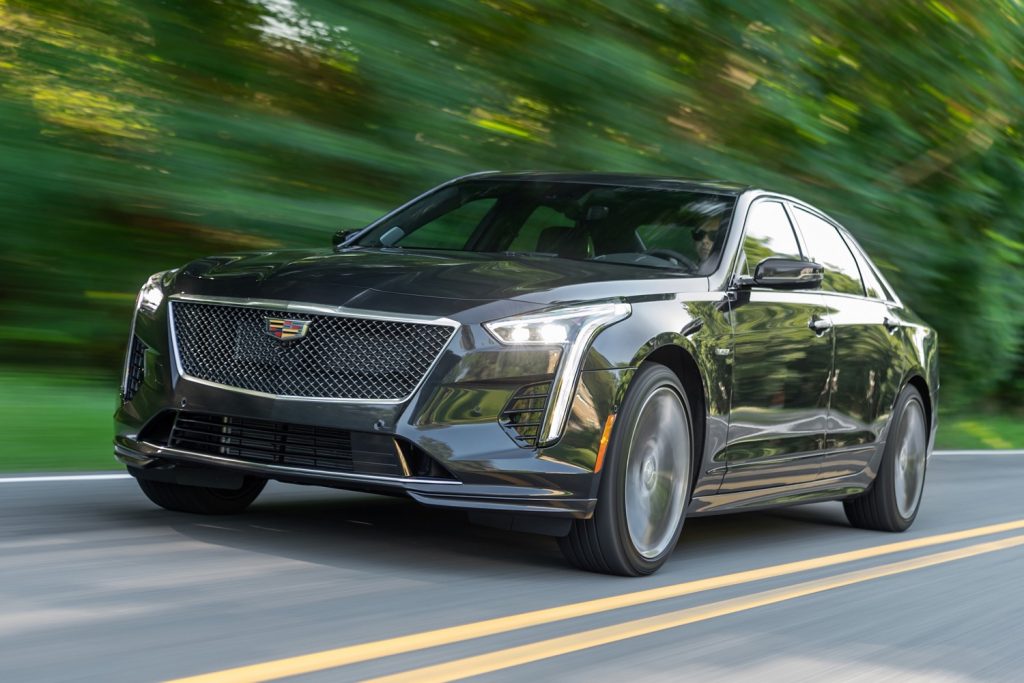 A performance exhaust system with active valves offers reduced back pressure and improved sound character for a performance-oriented exhaust note. Track-tuned Active Rear Steer, a revised AWD torque split and unique track-focused stability controls round out the mechanical package.
On the outside, the Cadillac CT6-V features a bold, dark front end with a large V-inspired mesh grille and horizontal LED headlamps with strong vertical signatures, making it distinctly Cadillac. Lower aero components and gloss black side window surround trim (DLO) highlight the performance sport sedan's chiseled exterior with a dark and distinguished look. A set of lower aero components and spoiler further express the sedan's performance capabilities.
Subscribe to Cadillac Society for more Cadillac CT6 news and around-the-clock Cadillac news coverage.