We recently spotted Cadillac testing a new electric crossover that we expect to slot in above the Cadillac Lyriq in the luxury marque's lineup. There isn't much information regarding this forthcoming vehicle quite yet, but a closer look at Cadillac Society's recent spy shots reveals something interesting: this future crossover may have rear-wheel-steering capabilities.
Though it's not that noticeable at first, a closer inspection of the prototype's rear wheels indicates that they appear to be angled slightly outward, potentially signaling rear-wheel-steering (RWS) or four-wheel-steering (4WS) technology. This feature enables a vehicle's rear wheels to pivot by a few degrees, meaning that the rear-axle steering isn't noticeably obvious.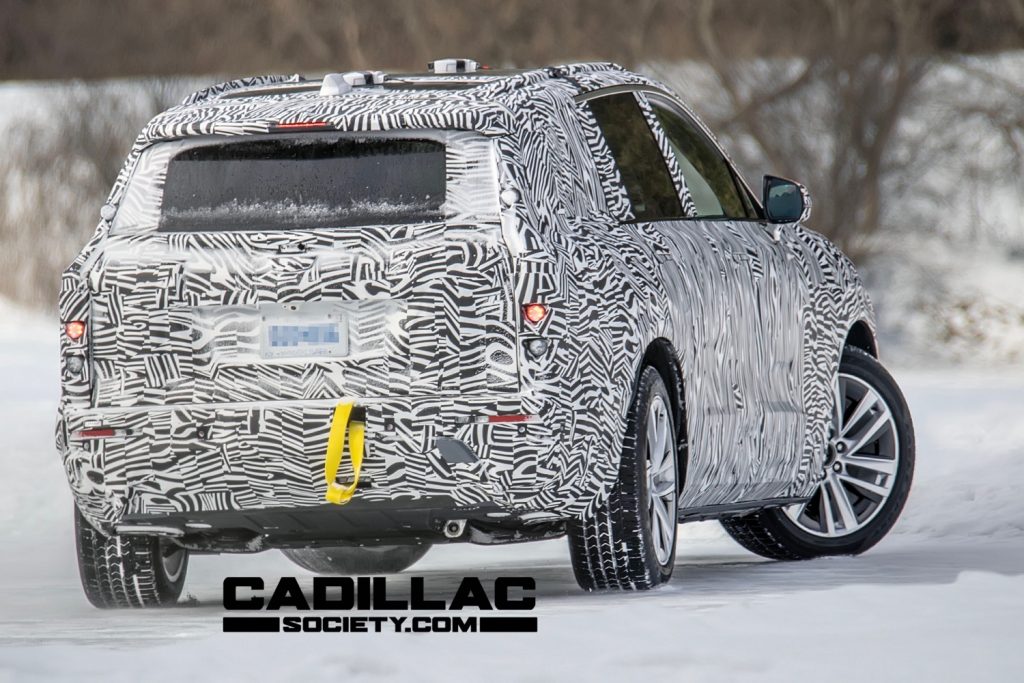 The benefits of RWS and 4WS systems is generally two-fold. First, the feature enhances driving dynamics at high speeds, particularly during spirited driving such on twisty or windy roads. Additionally, RWD and 4WS decrease a vehicles turning radius, which is helpful when it comes to maneuvering the vehicle at low speeds, such as in parking lots. More exaggerated RWS or 4WS is reserved for heavy machinery and would not be as useful in a passenger vehicle.
As for some background info, we believe that this above-Lyriq crossover will be one of three Cadillac EVs set to be revealed in 2023. A full reveal of this thus far concealed electric Cadillac utility is expected later on during the 2023 calendar year, and it will likely enter production during the 2024 calendar year as a 2025 model.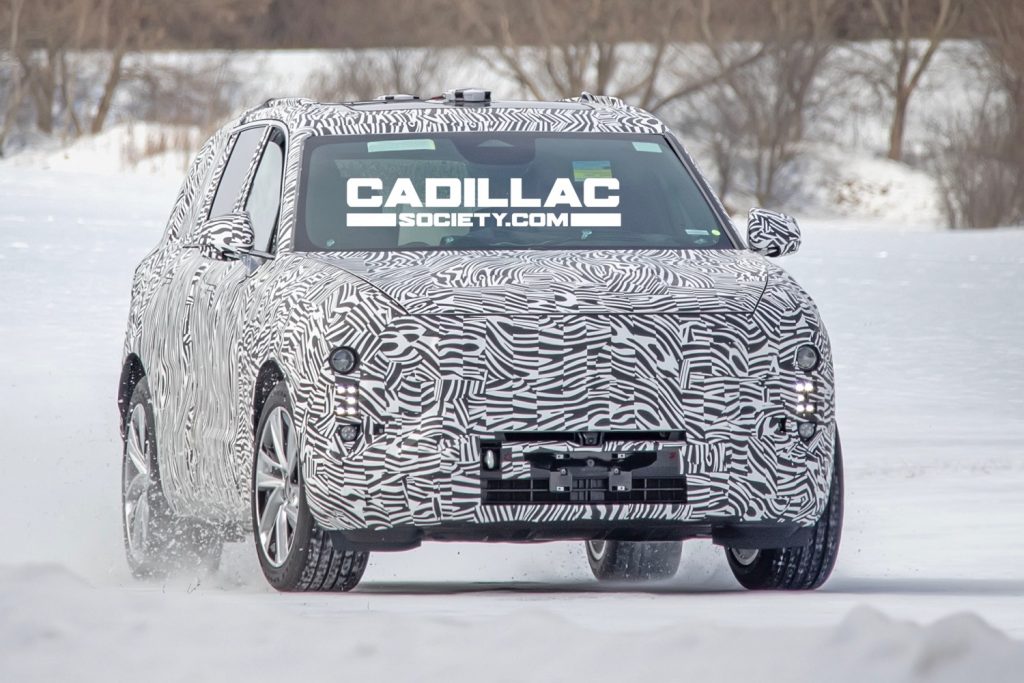 According to sources familiar with the matter, this new large electric crossover will be proportionally similar to the ICE-powered Cadillac XT6, but will feature a longer dash-to-axle ratio much like the Lyriq. Additionally, it's currently unclear what nameplate this vehicle will wear, but the luxury marque has filed to trademark Lumistiq, Ascendiq, Vistiq, and Optiq for use in future electric models.
Want to stay up to date on Cadillac's surge into an all-electric future? Then make sure to subscribe to Cadillac Society for more future Cadillac product news, and 24/7 Cadillac news coverage.
Above-Lyriq Cadillac Crossover Photos