The 2024 Cadillac Escalade is slated for a mid-cycle refresh that will bring a host of updates and changes. Previously, Cadillac Society learned that the forthcoming update will bring styling cues from the Escalade-V to the Sport trim level; we also spotted a prototype undergoing testing back in April. Now, Cadillac Society has learned when production of the 2024 Cadillac Escalade will begin.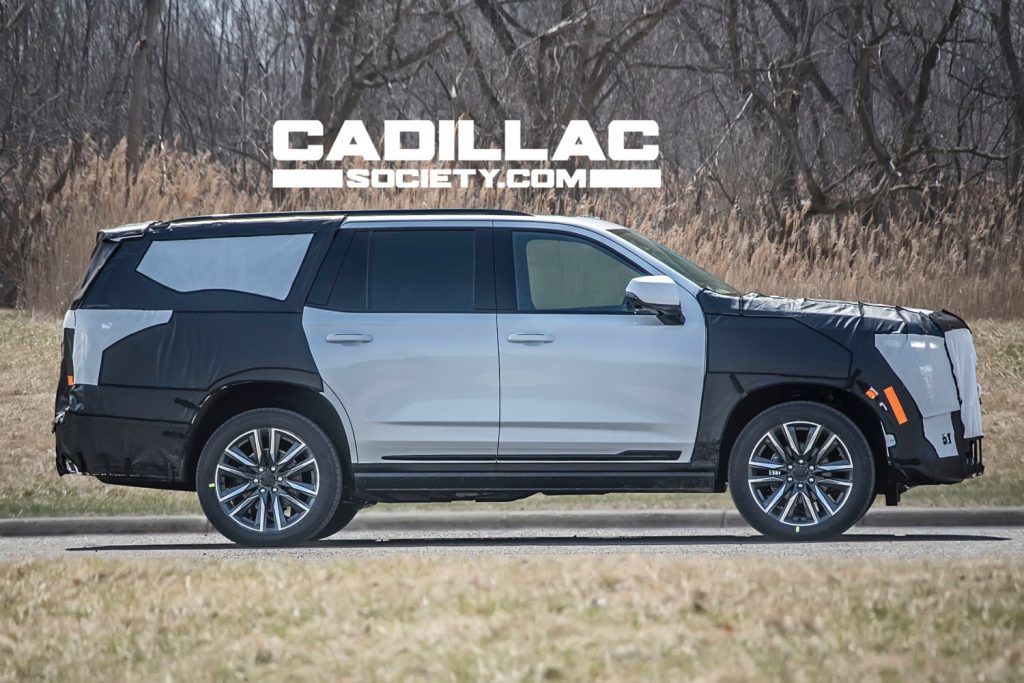 According to sources familiar with the matter, production of the 2024 Cadillac Escalade is scheduled to begin in November 2023 at the Arlington plant in Texas, where the 2023 Escalade went into production in mid-July of 2022.
Our aforementioned sighting of the forthcoming Escalade Sport prototype has revealed some key design details, such as the black mesh grille. The prototype also features a larger lower intake with the same black mesh treatment as the upper grille, making it easier for the sporty SUV to breathe.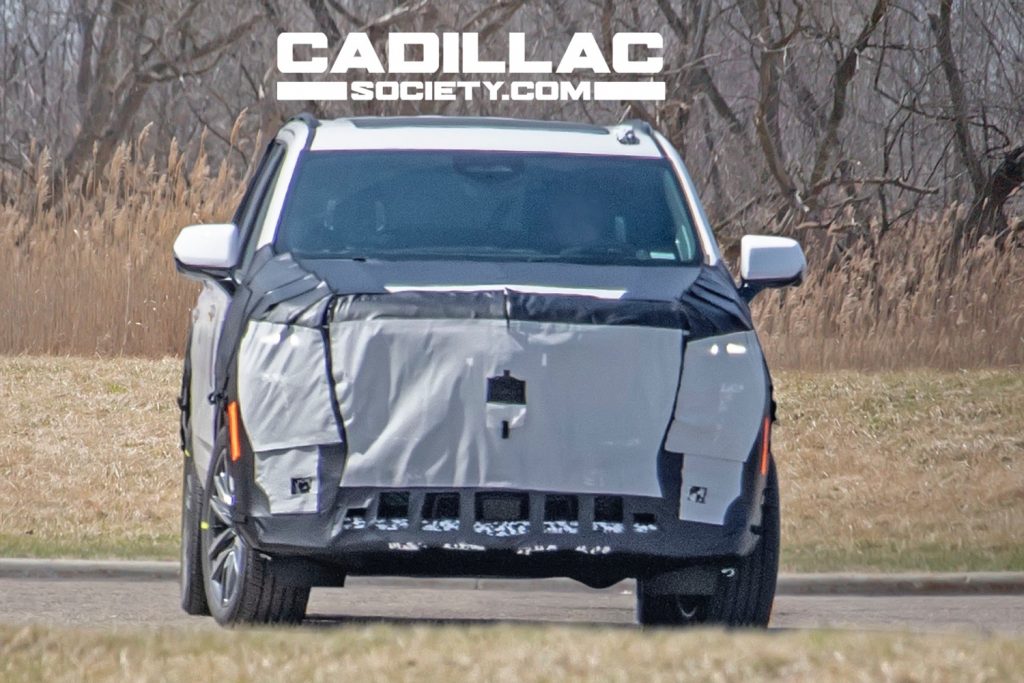 The 2024 Cadillac Escalade Sport will also have a more aggressive front end reminiscent of the Escalade-V, although at this point it's not clear if the Sport's front fascia will merely resemble the Escalade-V or be completely identical to it. Beyond the updated front end, the 2024 Escalade will also feature updates to the rear and possibly to the interior.
Additionally, the "regular" variant of the 2024 Escalade will likely continue to offer a choice of two engine options. The first will be the naturally-aspirated gasoline V8 (production code L87), good for 420 horsepower and 460 foot-pounds of torque.
The second will be the optional turbodiesel six-cylinder engine, which for the 2021, 2022 and 2023 model years carried the LM2 production code and produces 277 horsepower and 460 pound-feet of torque. However, the 2024 model year will replace this engine with an updated version with the LZ0 production code, resulting in a more potent 305 horsepower and 495 pound-feet of torque.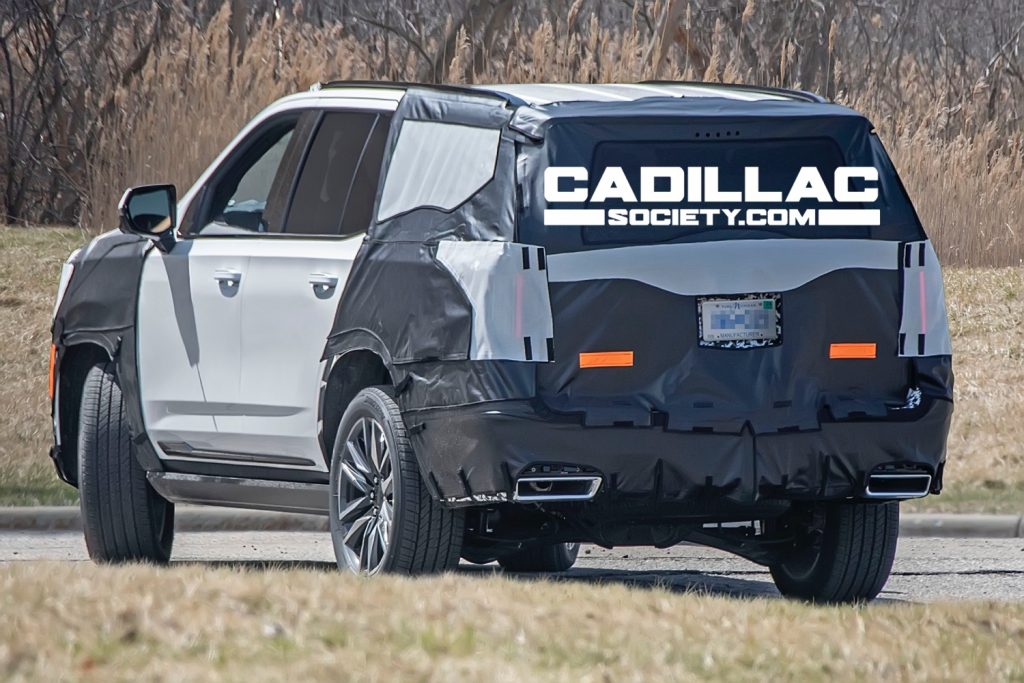 Beyond the 2024 Cadillac Escalade refresh, it's worth noting that Cadillac's parent company, General Motors, recently confirmed that a large electric Cadillac SUV will debut in 2024. We believe that this model will be the electric Escalade IQ and its extended-length variant, the Escalade IQL. These Escalade EVs will propel the iconic Escalade nameplate into the luxury marque's all-electric future.
Want to stay up to date on the Escalade-V? Then subscribe to Cadillac Society for the latest Cadillac Escalade news and around-the-clock Cadillac news coverage. We also invite you to join the latest discussions in our Cadillac forums and Cadillac Escalade forum.
2024 Cadillac Escalade Photos