A mid-cycle refresh is on its way for the Cadillac Escalade for the 2024 model year, and now, Cadillac Society has caught a prototype undergoing testing for the first time.
Despite the vast amounts of heavy camouflage obscuring everything in front of the A-pillar of this prototype, we can identify a few key details about its exterior design. A closer look at the SUV's front end reveals a black mesh grille behind the camo, which indicates that this particular model features the Sport trim level as opposed to the brightly accented or chrome grilles found on Luxury trims. We can also see a larger lower intake with the same black mesh treatment.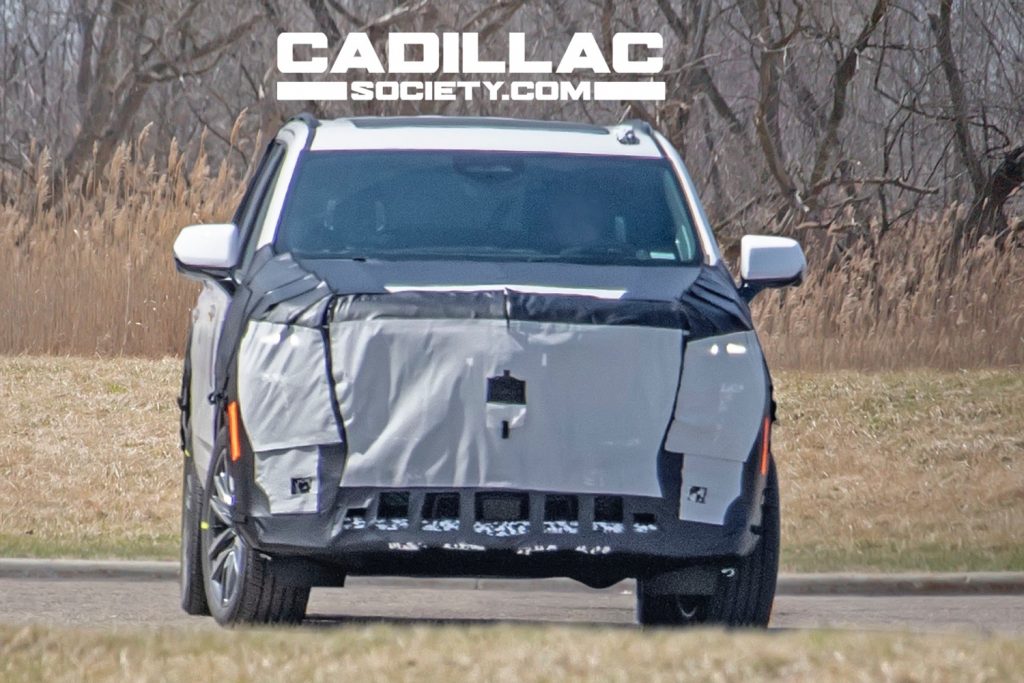 Also note the more aggressive front fascia styling, which calls to mind that of the range-topping 2023 Cadillac Escalade-V, confirming our report from last week that the refreshed 2024 Escalade Sport trim will borrow design cues from its higher-performance supercharged sibling. However, the camo makes it difficult to discern whether or not the Sport will merely look similar to the Escalade-V, or if it will be completely identical.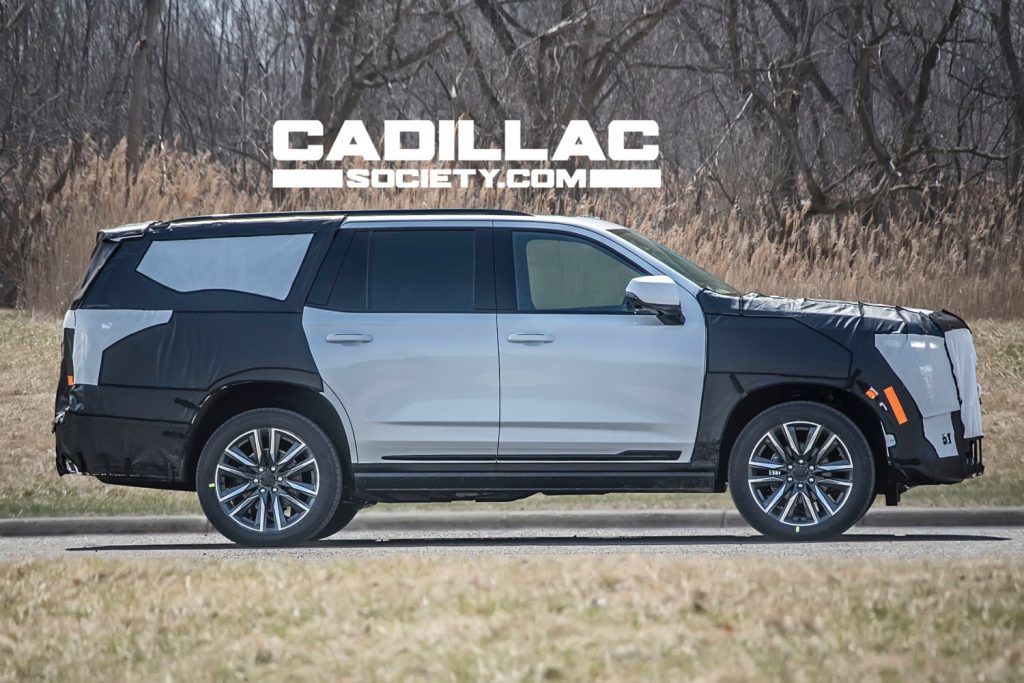 At the side, note that black longitudinal roof rails and black DLO (Day Light Opening) trim, both elements unique to Sport and Sport Platinum trims. In addition, this prototype Escalade is fitted with a set of 22-inch 12-spoke alloy wheels in Dark Android Finish. The rollers are exclusive to the Sport or Sport Platinum trim levels, confirming that the prototype is not a 2023 Escalade-V, as the wheels do not match V-Series specs.
Through the spokes of the wheels, a set of brake rotors and calipers is visible, and both are smaller than the high-performance bruisers found in the Escalade-V, indicating that this prototype is not as heavily equipped for maximum performance.
Additionally, this tester lacks quad exhaust tips, indicating that this prototype does not feature the supercharged V8 engine (production code LT4) found under the hood of the Escalade-V and the CT5-V Blackwing.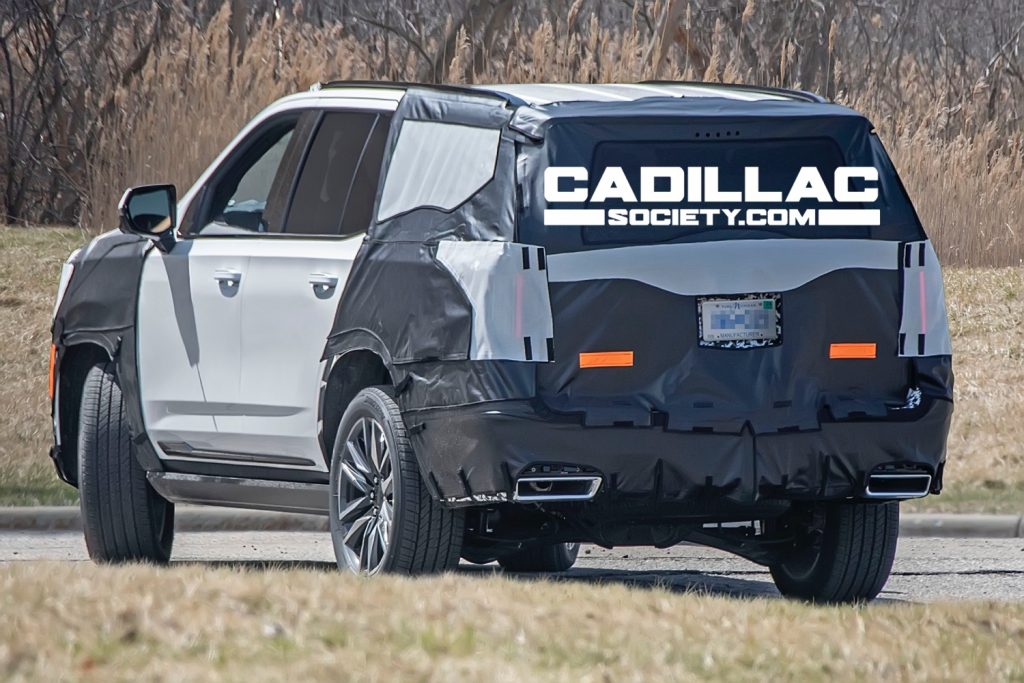 With all that in mind, while the upcoming Escalade Sport refresh does not feature the same engine as the Escalade-V, it will appear outwardly similar. It's important to note that the Cadillac Escalade Sport will not offer the supercharged V8 powerhouse, but will continue to offer the naturally-aspirated gasoline V8 (production code L87) or the optional turbodiesel six-cylinder engine (production code LM2).
Want to stay up to date on the Escalade-V? Then subscribe to Cadillac Society for the latest Cadillac Escalade news and around-the-clock Cadillac news coverage. We also invite you to join the latest discussions in our Cadillac forums.
2024 Cadillac Escalade Photos