Last week, Cadillac threw the veil off of the upcoming 2023 Cadillac Escalade-V, confirming the new high-performance variant of its full-size SUV that we've reported on here at Cadillac Society for the last few years. Now, we managed to snap some real-world photos of the powerful SUV, but there's something special about this particular example: it features the extended-length ESV body style.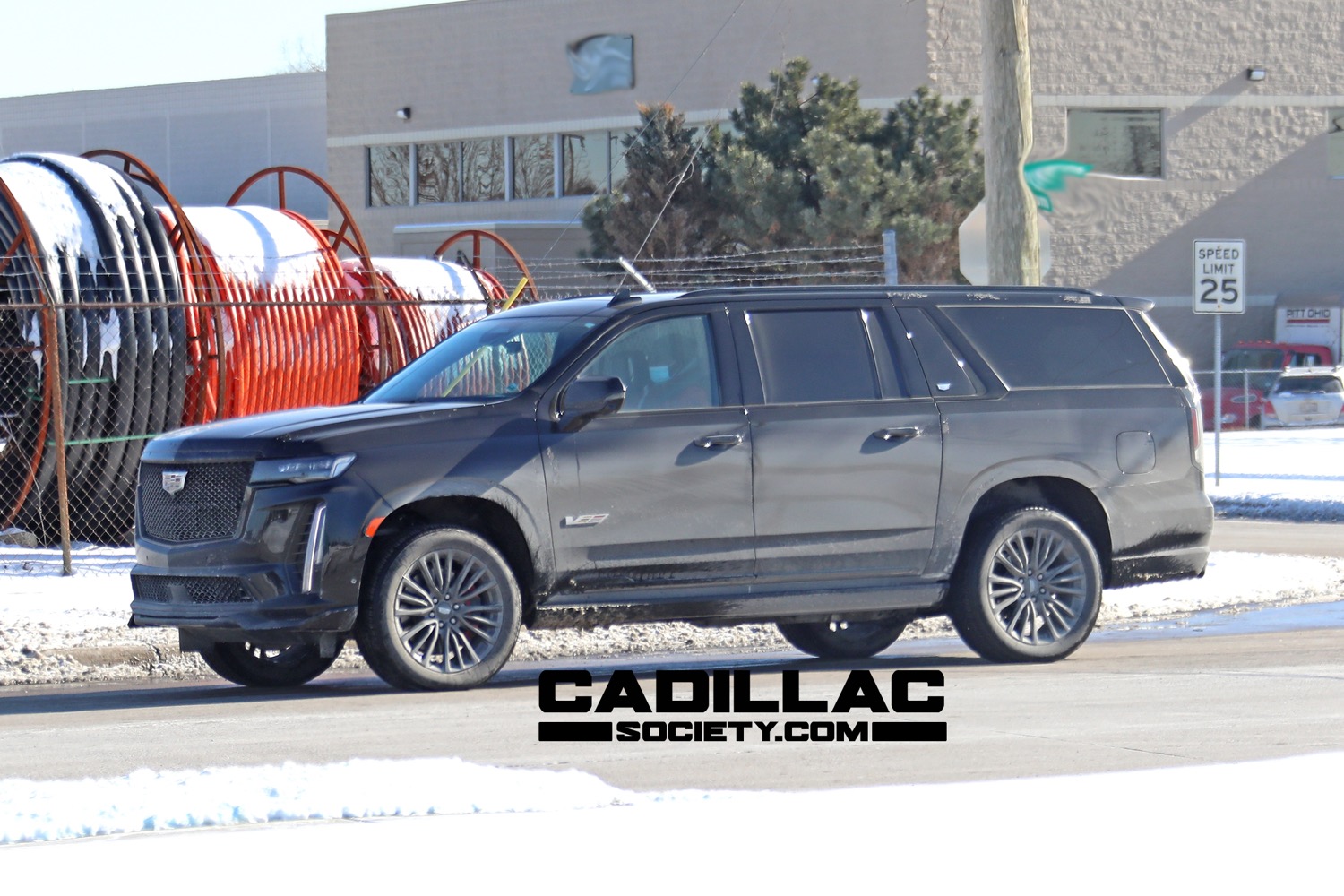 To understand the significance of these photos, we must take a few steps back and review how we got here. One of the (very few) things Cadillac confirmed about the Escalade-V during its soft announcement last week is that it will definitely be offered in the regular-length wheelbase, as evidenced in official photographs provided by the luxury marque. Cadillac promised to reveal more information in the coming months, including particulars like body styles and full powertrain specs. In other words, Cadillac never announced that the Escalade-V will be available in the extended-length Escalade ESV form, but our exclusive photos confirm just that.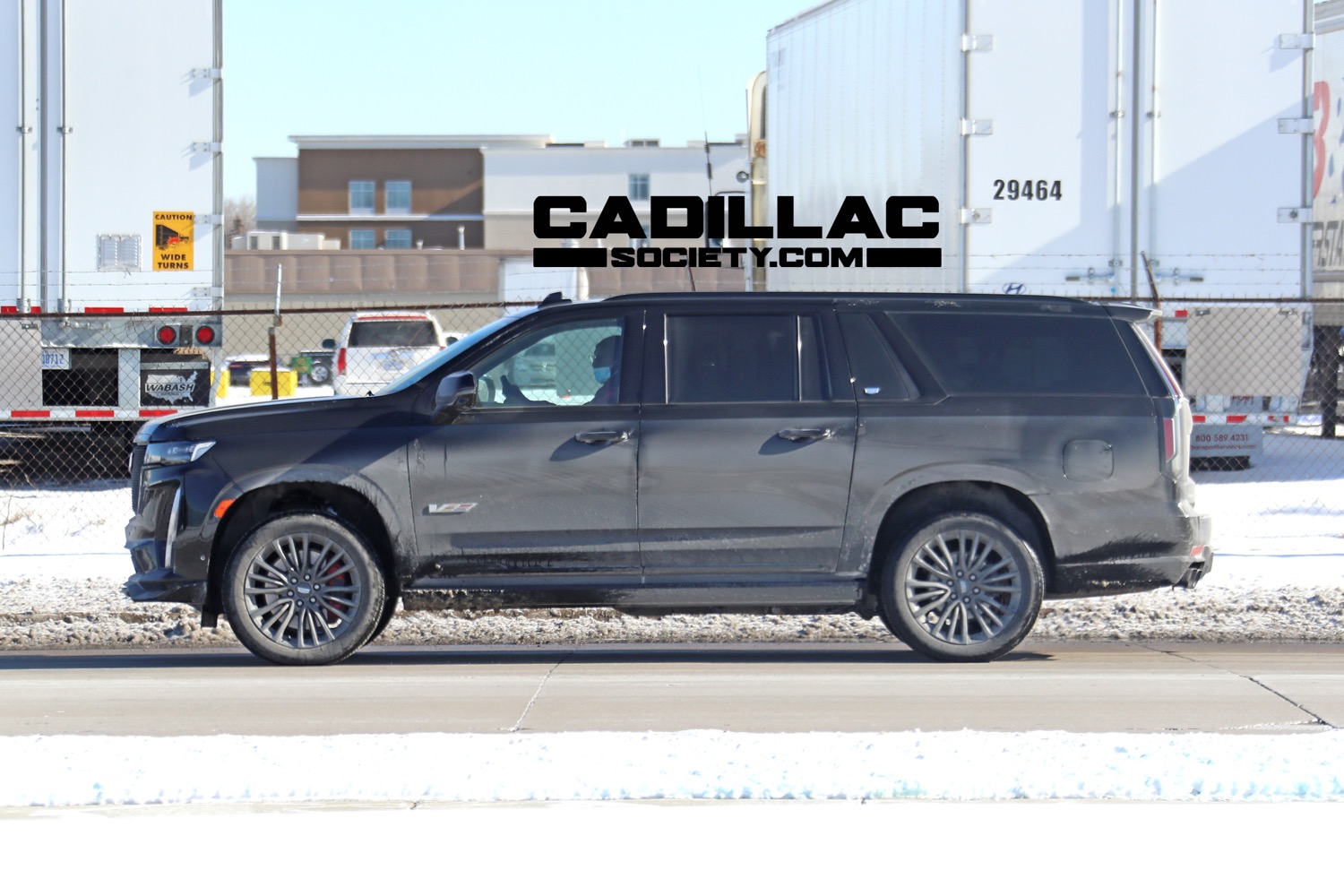 This particular example wears the Black Raven exterior color, and aside from the long-wheelbase body style, everything else on it is identical to the regular-length Escalade-V presented last week. Note the liberal use of black trim, including at the front fascia, the Daylight Opening trim (otherwise known as DLO trim) around the windows, black C-pillar treatment, and black quad exhaust tips, like we've seen on the Cadillac Blackwing ultra-high-performance sedans.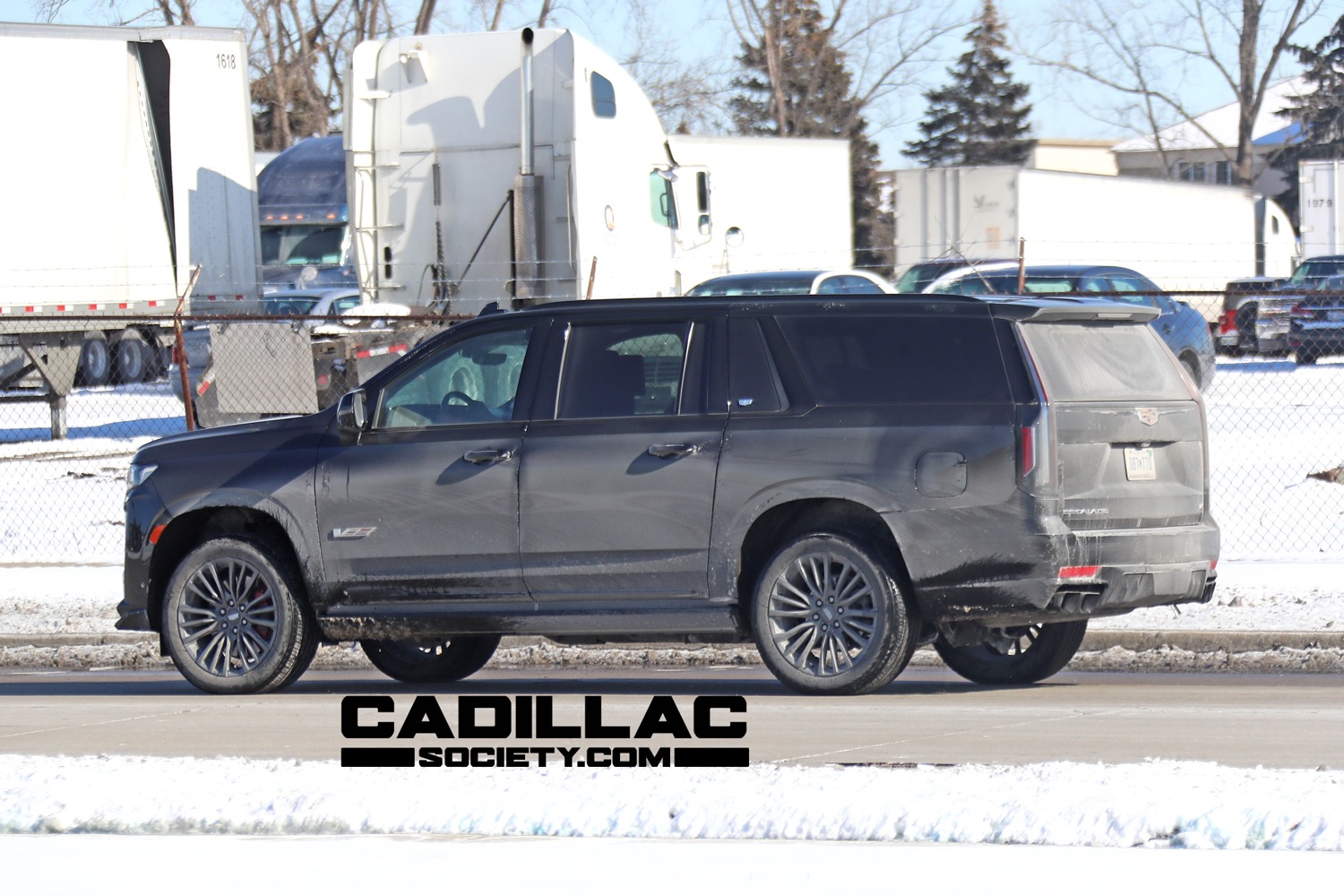 So far, there are a grand total of zero technical details about the Cadillac Escalade-V, but we do know that it will make good use of the supercharged 6.2L V8 engine (production code LT4), the same mill placed under the hood of the CT5-V Blackwing, where it's rated at 668 horsepower and 659 pound-feet of torque. The supercharged V8's output for the Escalade-V will likely throw some different numbers, but sources have told Cadillac Society to expect at least 640 horsepower.
As a reminder, regular-length Cadillac Escalade has an overall length of 211.9 inches and a wheelbase of 120.9 inches. Meanwhile, the extended-length ESV variant is 277 inches long with a wheelbase of 134.1 inches. The ESV's additional length enables for more room in the third passenger row as well as more cargo storage.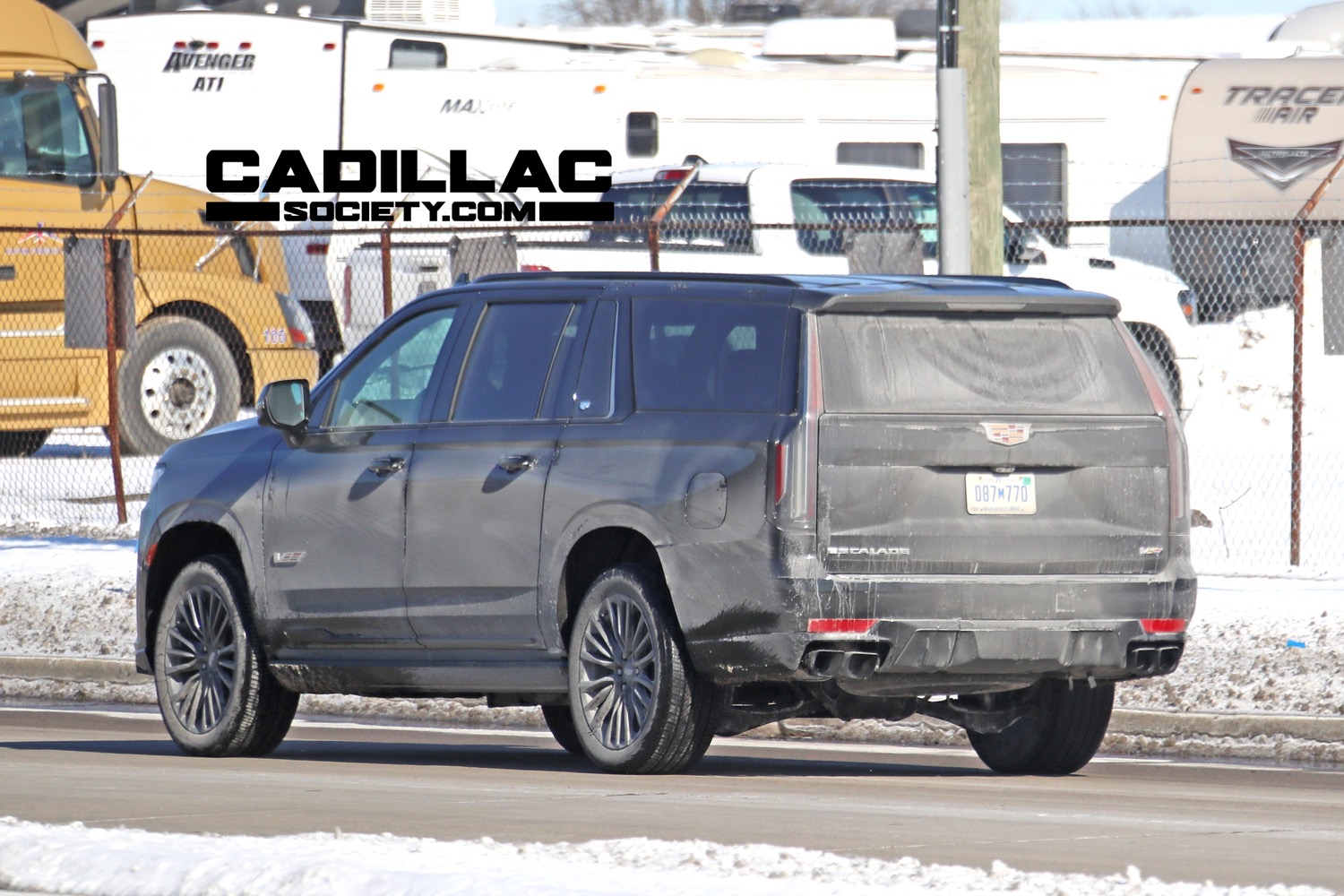 We'll be sure to bring you the latest updates on the Cadillac Escalade-V, so be sure to subscribe to Cadillac Society for the latest Cadillac Escalade news and around-the-clock Cadillac news coverage. We also invite you to join the latest discussions in our Cadillac forums.
Cadillac Escalade-V Photos