On January 20th, Cadillac released a 12-second video teasing "something exciting" that would soon be introduced, indicating that a high-performance Escalade was imminent. Today, the luxury marque has removed the veil, officially revealing the 2023 Cadillac Escalade-V.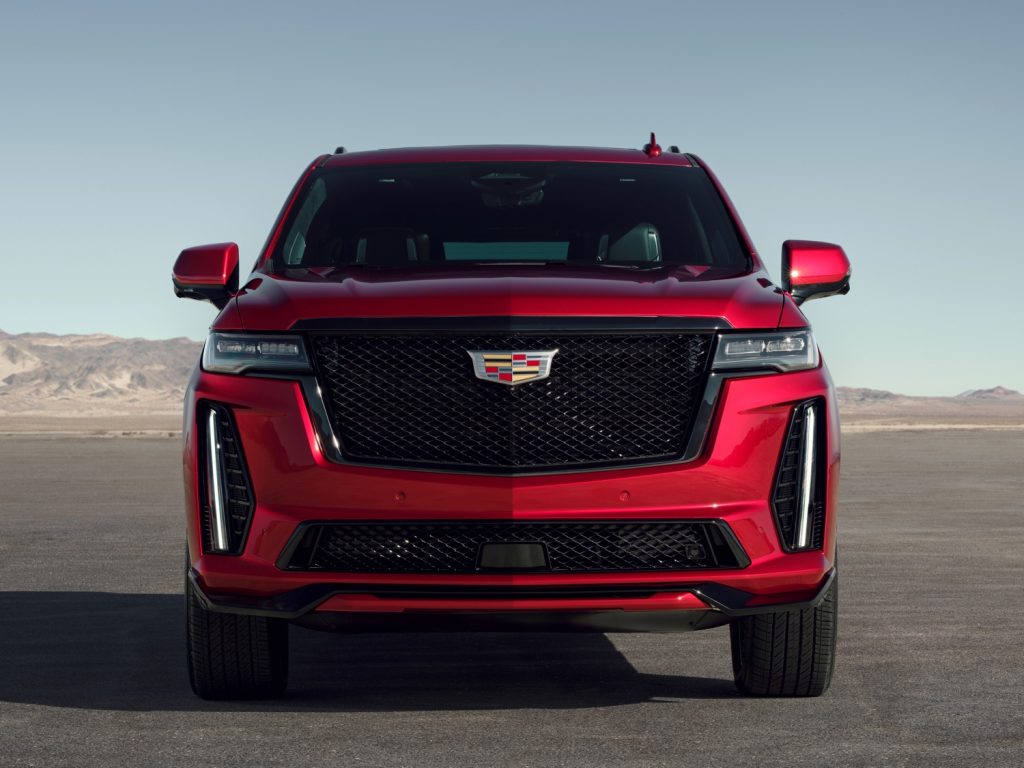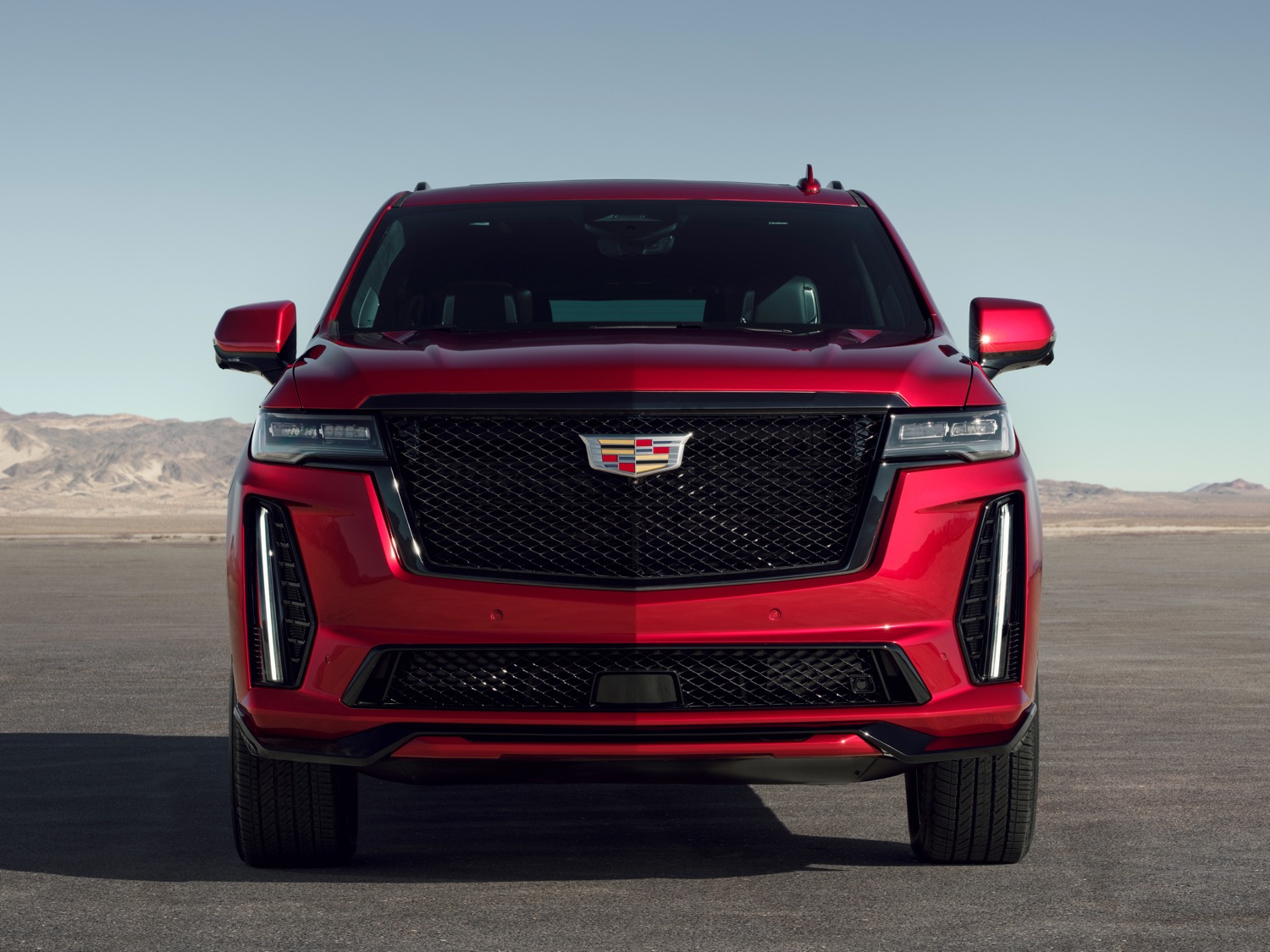 When it launches, the 2023 Cadillac Escalade-V will be the first SUV to don the high-performance V-Series badge.
"With nearly two decades of racing-inspired prowess, the V-Series designation is reserved for vehicles that encompass the peak of Cadillac performance, bold, distinguished design, and innovative technology," reads Cadillac's press release.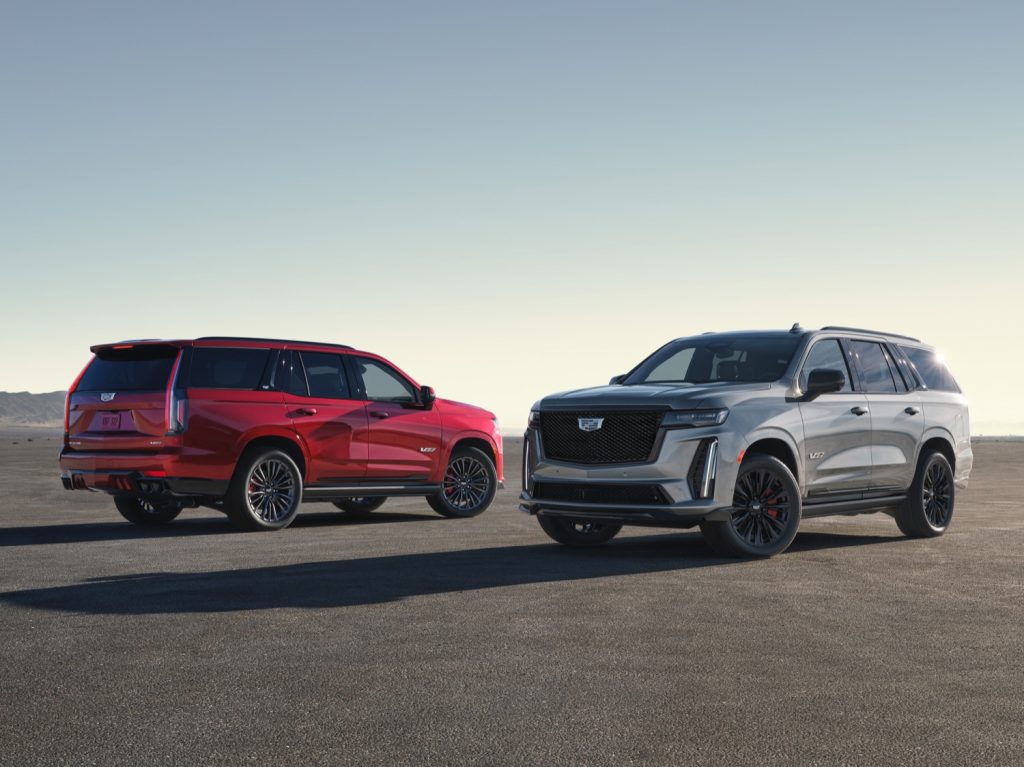 The full-size, high-performance luxury SUV now joins the ranks of the other high-performance V-Series machines, including the CT4-V and CT4-V Blackwing, along with the CT5-V and CT5-V Blackwing sedans. Its design language fits right in with that of the sedans, carrying the same blacked-out grille and black trim as the Blackwings, along with a modified front fascia and race car-like splitter. It also has quad-exhaust tips in a dark finish. The black accents in place of traditional chrome lend it a far more defiant, sinister look that takes the blacked-out aesthetic of the Escalade Sport and Sport Platinum to a whole new level.
The 2023 Cadillac Escalade-V bears the multicolor "racing Mondrian" V-Series logo emblazoned on its doors, as well as on its steering wheel.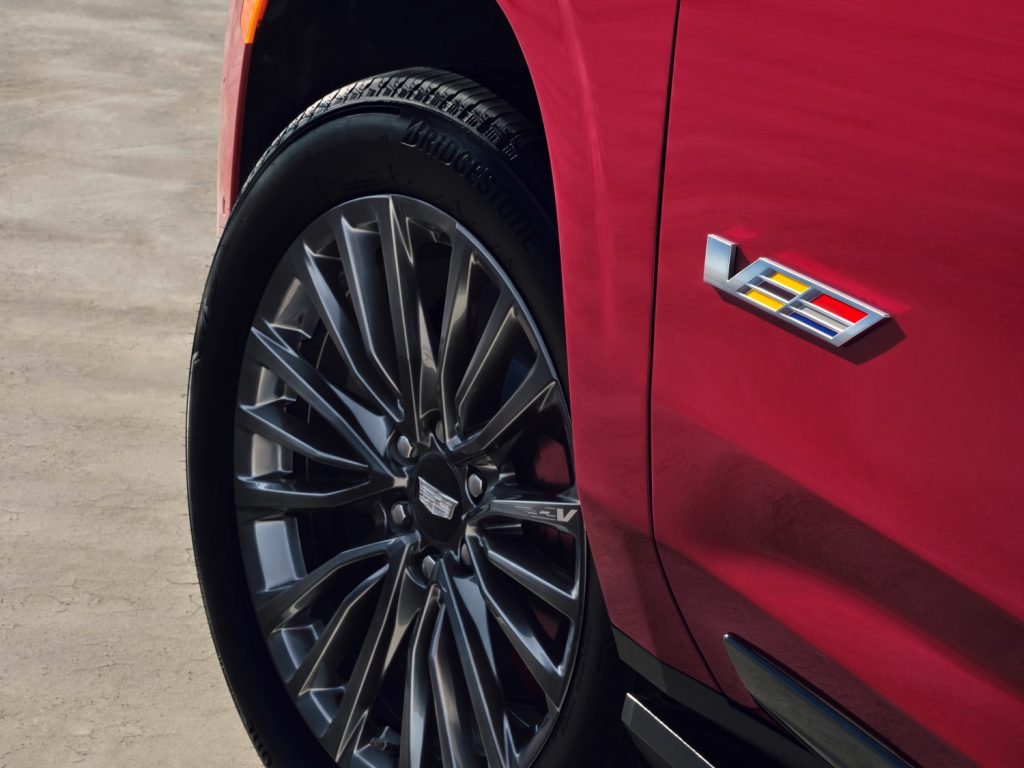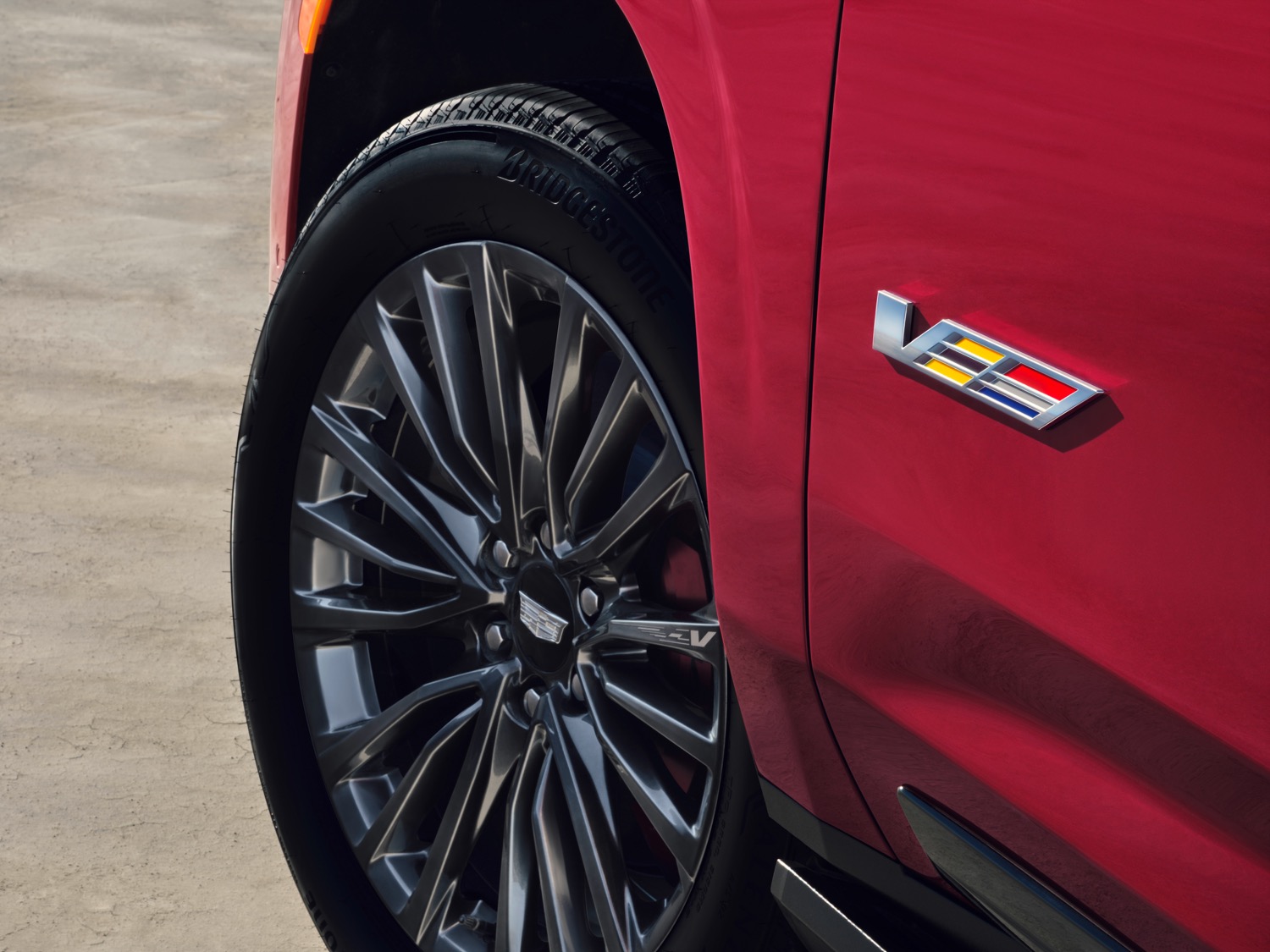 The finer details about the Cadillac Escalade-V are still under wraps at the moment, but full specs will be revealed in the spring of 2022. As Cadillac Society has previously reported, the Escalade-V will be powered by the supercharged 6.2L V8 engine (production code LT4), the same engine that is under the hood of the CT5-V Blackwing, where it's rated at 668 horsepower and 659 pound-feet of torque. The supercharged V8's output for the Escalade-V will likely be different, but sources have told Cadillac Society that it will be capable of at least 640 horsepower.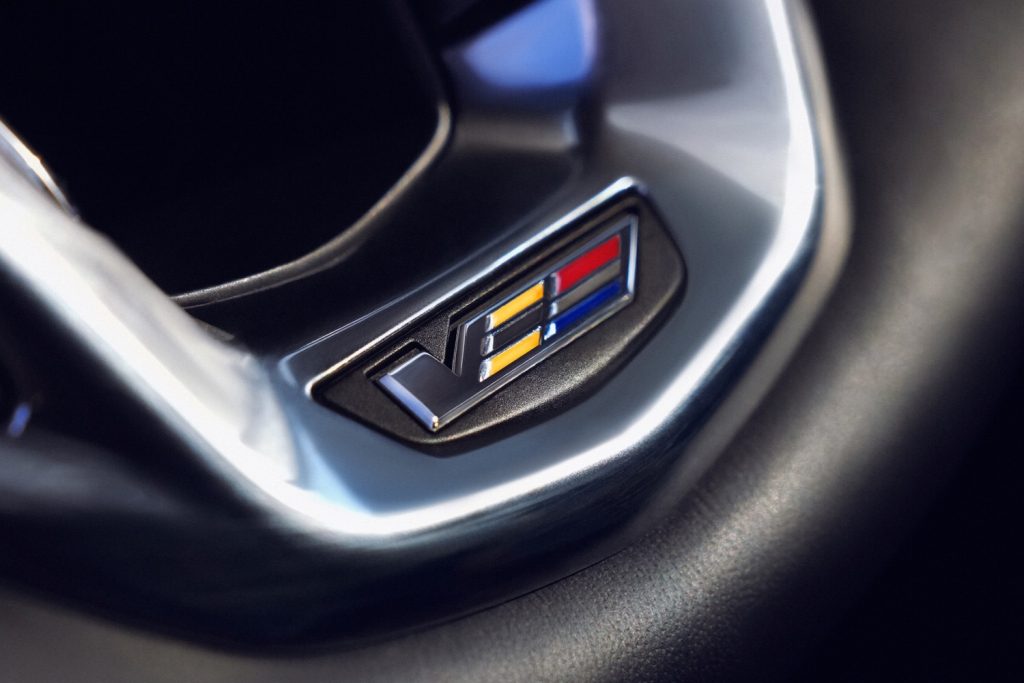 The reveal of the Cadillac Escalade-V comes soon after a prototype version was spied undergoing testing on public roads, which gave us a hint of just how mean its exhaust sounds under wide open throttle. We also caught a different prototype undergoing real-life testing way back in May 2021, indicating that the high-performance SUV has been in development for quite some time.
We'll be sure to bring you the latest updates on the Cadillac Escalade-V. In the meantime, subscribe to Cadillac Society for the latest Cadillac Escalade news and around-the-clock Cadillac news coverage. We also invite you to join the latest discussions in our Cadillac forums.
Cadillac Escalade-V Photos