The upcoming Cadillac Escalade-V sits at the intersection of opulence and ultra-high-performance, combining a luxury vehicle with a supercharged powerhouse under its hood. Back in January, the luxury marque released a short teaser video before finally confirming plans to bring the Escalade-V to market, giving us a first look at the high-performance SUV without giving too much away, but that will soon change.
The Cadillac Escalade-V will finally debut on May 11th, 2022. On that date, Cadillac will "reveal the pulse-pounding specs, details and availability of the 2023 Cadillac Escalade-V," according to a press release. The debut will take place on the luxury marque's website.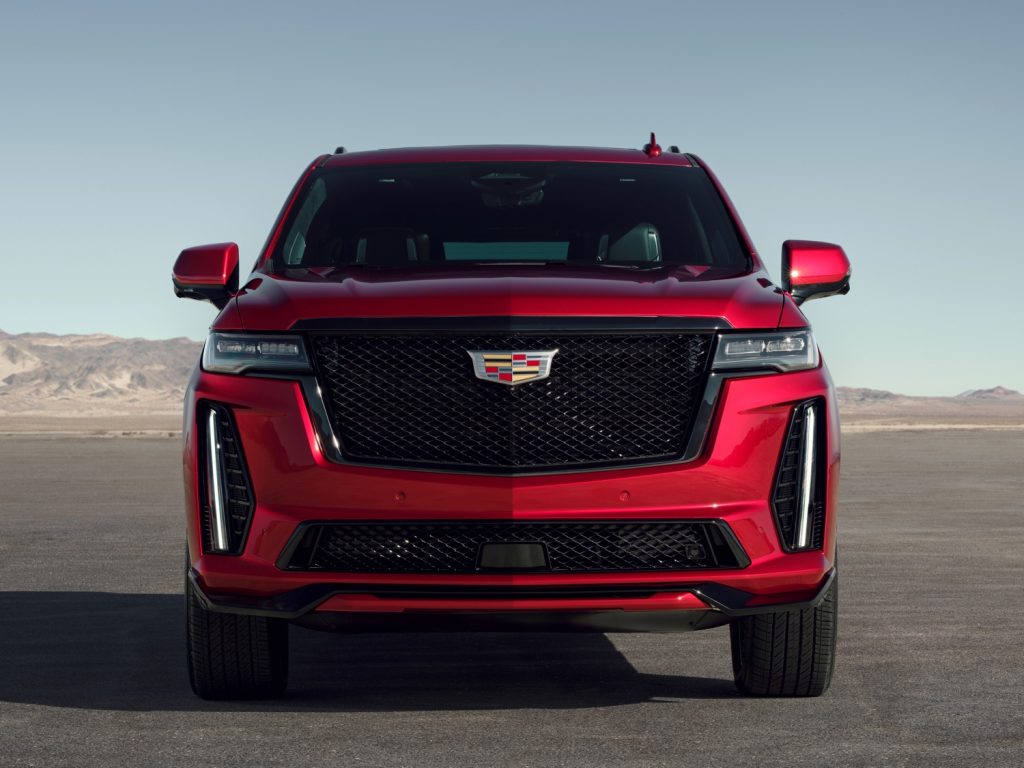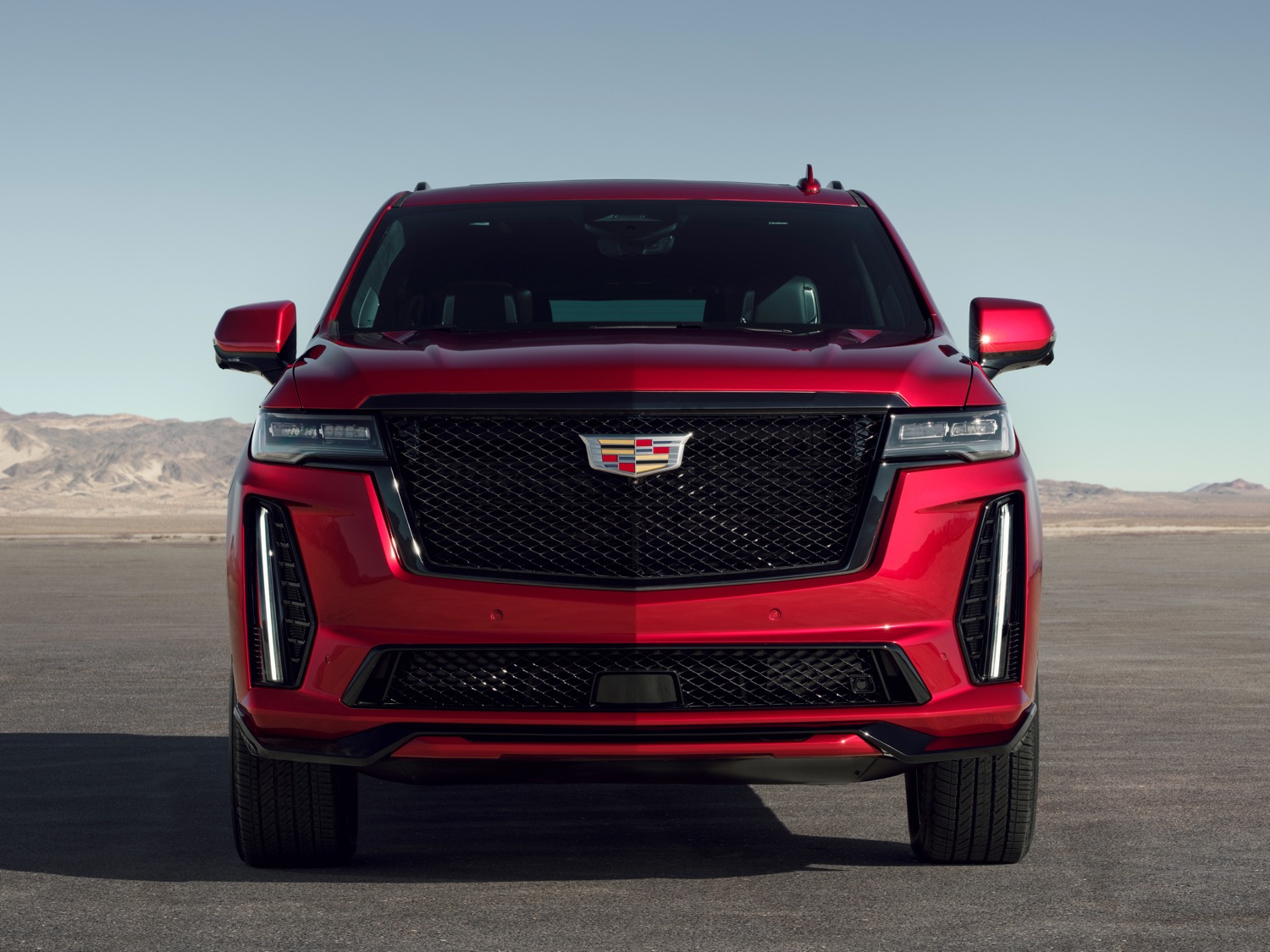 "Cadillac's V-Series is the ultimate expression of Cadillac design, performance and technology and the purest expression of the passion that exists at the core of the Cadillac brand," states the release. "V-Series has always represented a potent blend of refinement and power, offering unique, bold, performance-inspired styling with head-turning presence. The 2023 Escalade-V is the first SUV to don the V-Series badge and joins the V-Series fourth-generation lineup."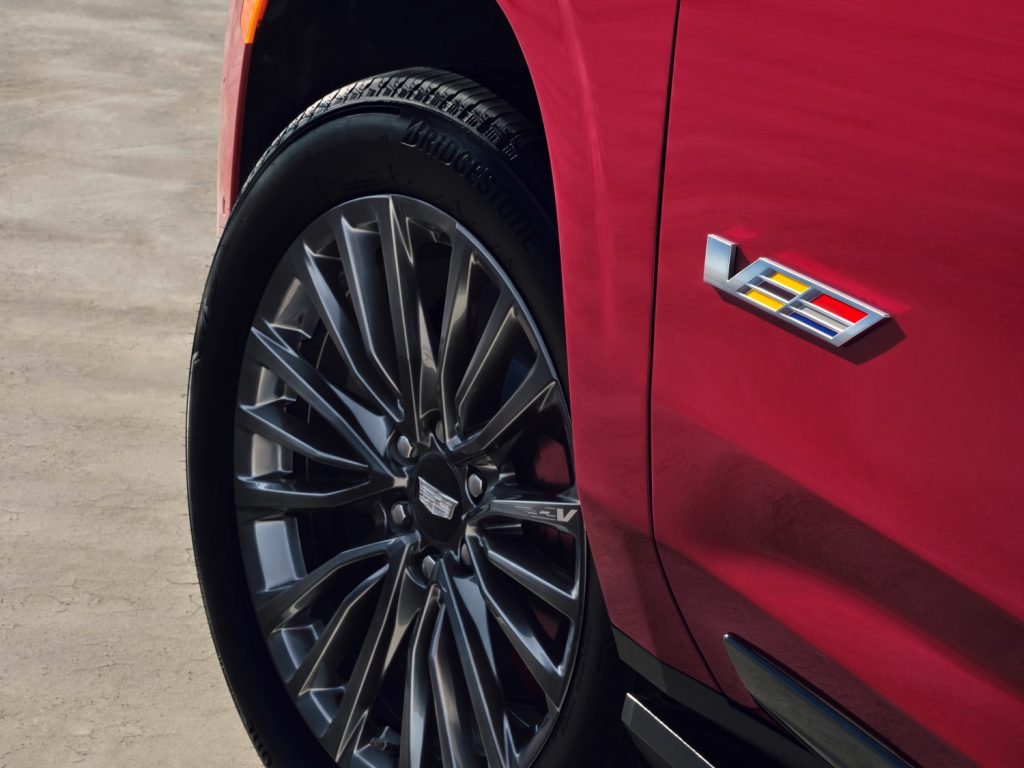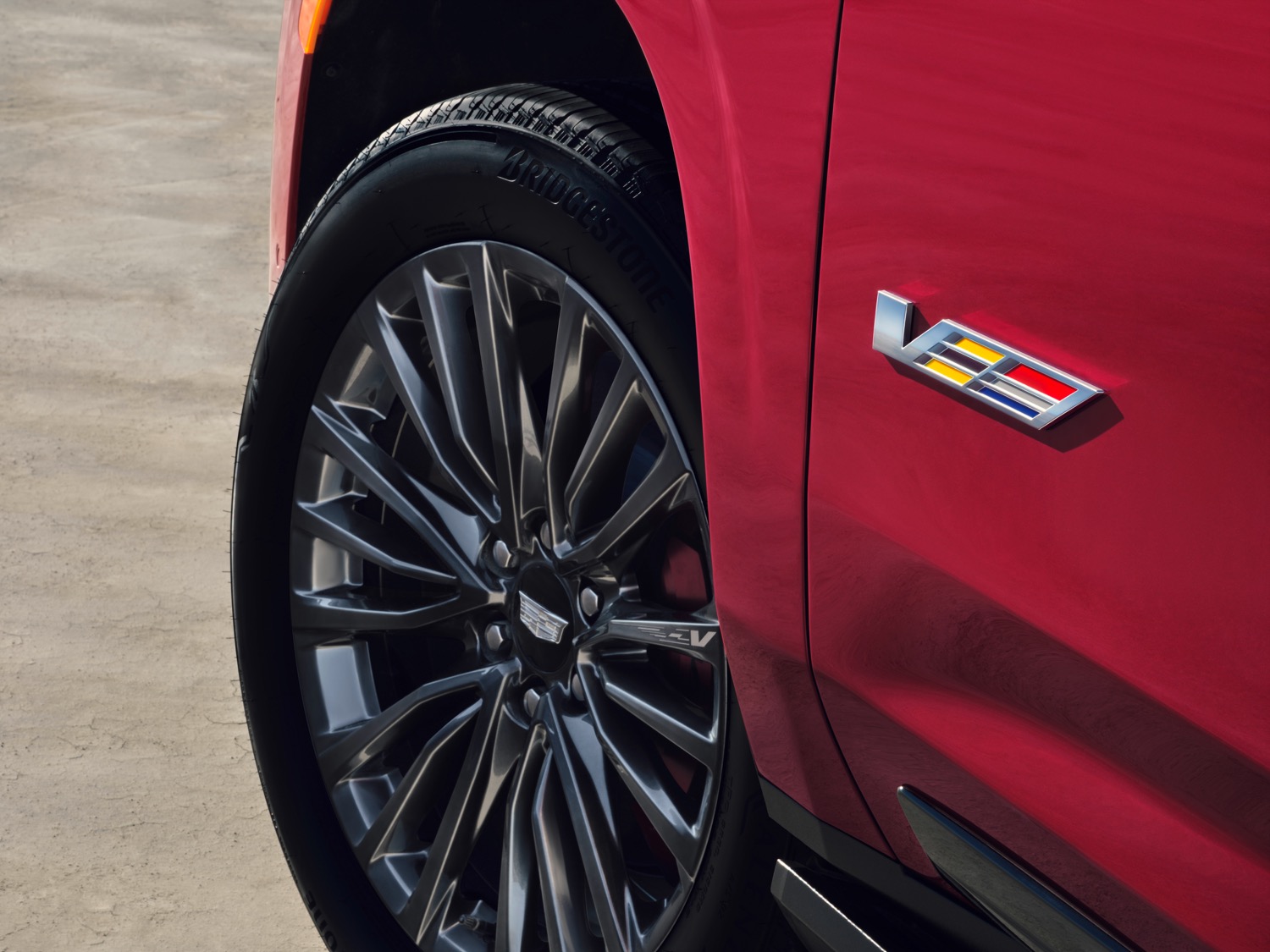 Currently, the Cadillac V-Series family includes the CT4-V and CT5-V high-performance sedans, along with the CT4-V Blackwing and CT5-V Blackwing. We expect the ultra-high-performance luxury SUV to harness the same supercharged 6.2L V8 engine (production code LT4) as the CT5-V Blackwing. Under the hood of that Blackwing model, the supercharged eight-cylinder makes 668 horsepower and 659 pound-feet of torque. It's likely that the Escalade-V's output will differ from that of the super sedan.
Cadillac Society has kept an eye out for the ultra-high-performance SUV since we reported on it way back in 2019. We first heard the Escalade-V roar back in January, when we snagged some video of a prototype vehicle undergoing road testing. Since then, we've spied other prototypes undergoing road tests in Michigan, including an extended-length ESV variant. More recently, we were able to get up close and personal with an Escalade-V and heard just how menacing its exhaust sounds on startup, which you can see just below.
As soon as Cadillac drops the details on the Escalade-V, we'll bring you the numbers. In the meantime, subscribe to Cadillac Society for the latest Cadillac Escalade news and around-the-clock Cadillac news coverage. We also invite you to join the latest discussions in our Cadillac forums.
Cadillac Escalade-V Photos