With a fastback profile inspired by the Escala concept, the 2020 Cadillac CT5 pioneers a new direction for Cadillac sedan design that, by the automaker's own standards, leverages the natural proportional advantage of the vehicle's rear-drive platform to communicate power, presence and performance. As for function, the 2020 Cadillac CT5 is the brand's newest contender in the highly-lucrative and popular D segment to take on the likes of the BMW 3 Series and Mercedes-Benz C-Class, among others.
Now, the CT5 is offered in four trim levels, from base to range-topping:
Luxury (1SB)
Premium Luxury (1SD)
Sport (1SE)
V-Series (1SF)
Those four trim levels change the persona of the vehicle: the Luxury and Premium Luxury trims are defined by bright exterior accents and unique grilles and fascias, while the Sport and V-Series models are differentiated by darker accents and performance-inspired details, including unique grilles, fascias, rocker extensions, spoiler and standard 19-inch wheels.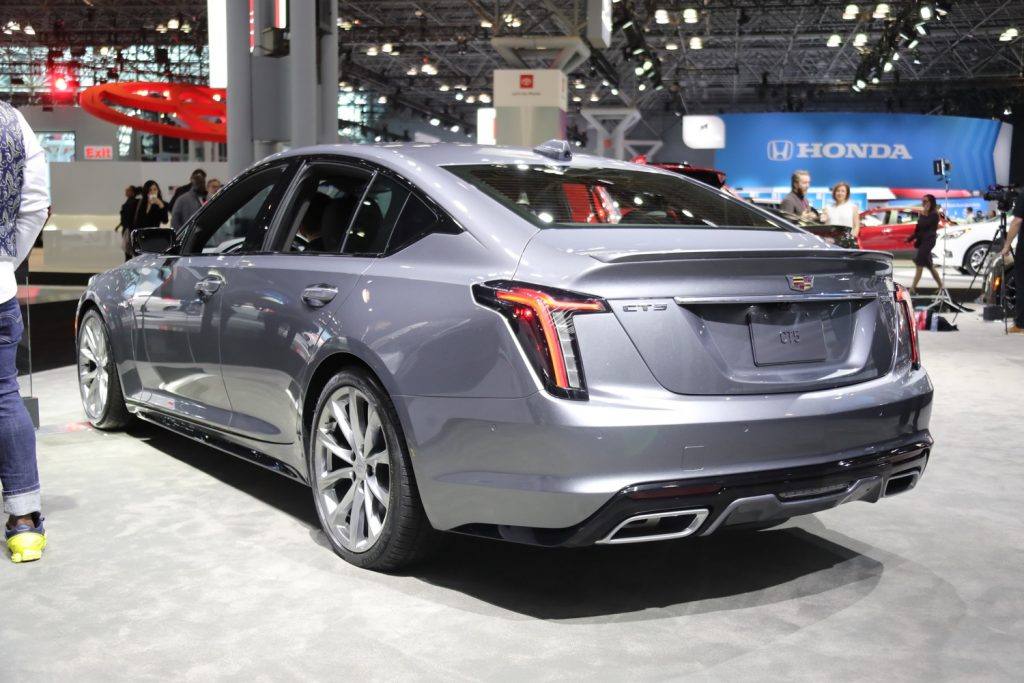 We've set each trim level side-by-side to show the differences from four different angles. Note that the car seen below is painted Summit White, which works well to show the body differences. Also, the only visible exterior distinction between Luxury and Premium Luxury models are the standard wheel. As such, we included a single image to represent both Luxury and Premium Luxury models.
Front
Front Three-Quarters
Rear
Rear Three-Quarters
Those curious about exactly what's different between each trim level from a visual standpoint should check out the following articles:
We should also clarify that none of the above images are of the upcoming, high-performance CT5-V model, which will be a completely separate vehicle rather than a trim level of the CT5. Rumors suggest such a vehicle may offer a supercharged V8 and potentially an all-wheel drive configuration.
If you're as eager for more CT5 details as we are, be sure to subscribe to Cadillac Society for more Cadillac CT5 news and Cadillac news coverage. And don't forget to join the discussion in our Cadillac forums.
2020 Cadillac CT5-V Photos