Back in May 2021, Cadillac Society exclusively reported that the upcoming Cadillac Escalade-V will have nothing short of a mean, aggressive exhaust note. Since then, we've seen the Cadillac Escalade-V out in the real world a handful of times, and have even heard what its aggressive exhaust sounds like under wide-open throttle. But now, Cadillac Society was able to get up close and personal with an Escalade-V, giving us an idea of how it sounds upon start up and revs, and it sounds downright nasty.
This Cadillac Escalade-V doesn't hold anything back as it rumbles to life. As the RPMs spike, so does the exhaust note, snarling and popping with the same ferocity as the Escalade-V's ultra-high-performance V-Series Blackwing counterparts. The sound is fitting, considering that the Escalade-V harnesses the same powerhouse as the CT5-V Blackwing: the supercharged 6.2L V8 (production code LT4).
It's worth noting that the Escalade-V will feature Dual-Mode Exhaust, which features flaps inside the vehicle's exhaust pipes controlled from within the cabin. Opening the flaps delivers a more aggressive note, like the one heard in this video, while closing them results in a quieter one.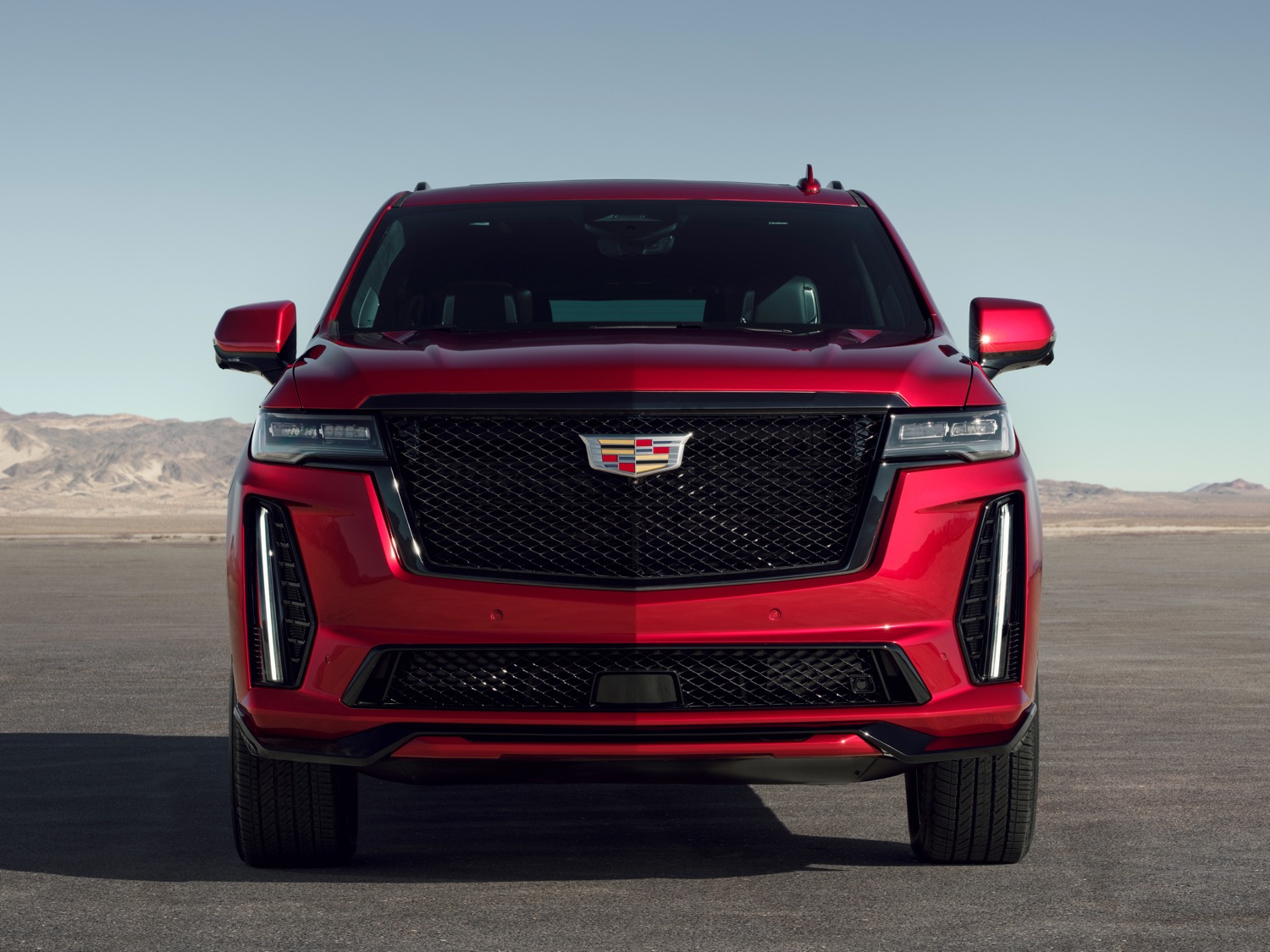 Under the hood of the CT5-V Blackwing, the supercharged eight-cylinder makes a blistering 668 horsepower and 659 pound-feet of torque. The figures for the Cadillac Escalade-V will likely be different, but so far those specs haven't been revealed. However, sources have told Cadillac Society to expect at least 640 horsepower from the high-performance SUV.
The Cadillac Escalade-V was (lightly) unveiled on January 21st, 2022, just a day after Cadillac released a video of the high-performance SUV revving up surrounded by its V-Series and V-Series Blackwing brethren. The full-size, high-performance luxury SUV now joins the ranks of other high-performance V-Series machines, including the CT4-V and CT4-V Blackwing, along with the CT5-V and CT5-V Blackwing sedans.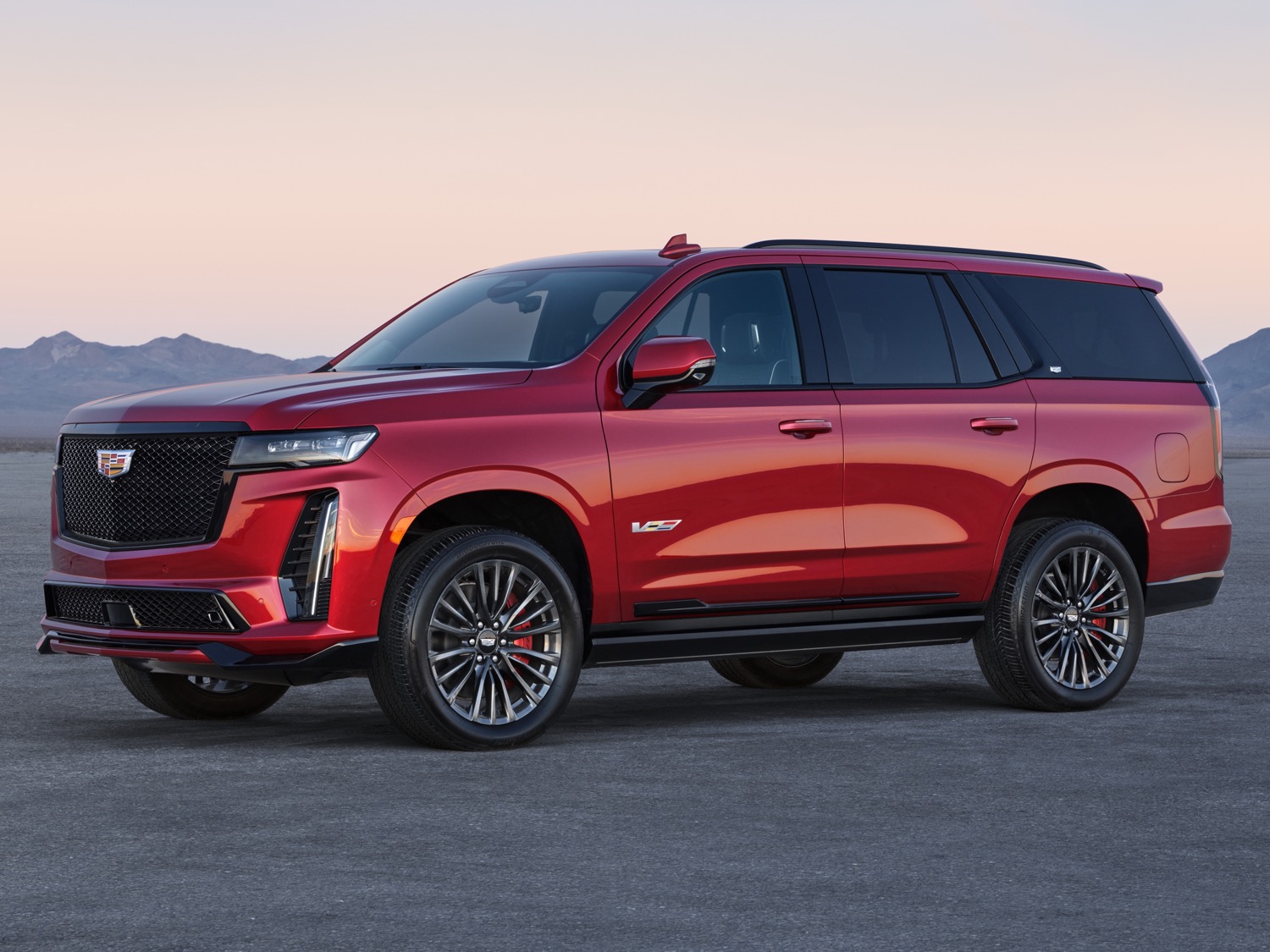 It's worth noting that several accents on the Escalade-V match those of the Blackwing sedans, with a similar trapezoidally-shaped quad exhaust outlets with a black finish. The black accents in place of traditional chrome ones lend the Escalade-V a far more defiant, sportier look that builds on the blacked-out aesthetic of the Escalade Sport and Sport Platinum while emphasizing the commanding visual presence of the Escalade.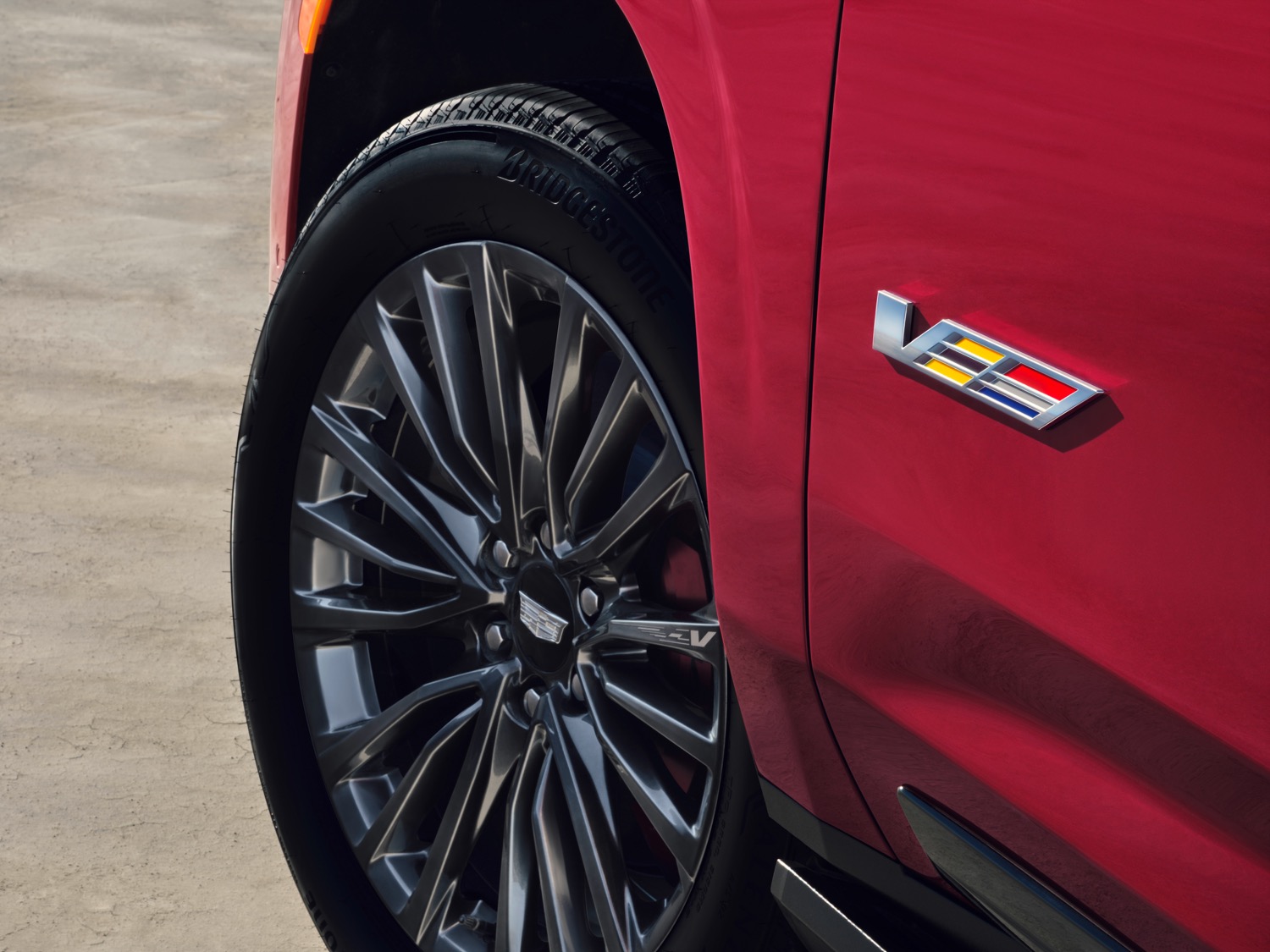 We expect more details about the Cadillac Escalade-V, including pricing and full drivetrain specifications, to be released over the next few months. In the meantime, subscribe to Cadillac Society for the latest Cadillac Escalade news and around-the-clock Cadillac news coverage. We also invite you to join the latest discussions in our Cadillac forums.
Cadillac Escalade-V Photos