The Cadillac Blackwing V8 engine is a masterpiece of engineering that is as powerful as it is beautiful. Problem is, the one model that it's currently utilized in – the Cadillac CT6 – will exit production in just a few short days. That chain of events has caused a whirlwind of speculation about the engine, which was allegedly developed from the ground up to be a Cadillac engine and is the luxury brand's first DOHC motor since the Northstar. So we asked Cadillac President, Steve Carlisle, to set the record straight about the Blackwing and its future.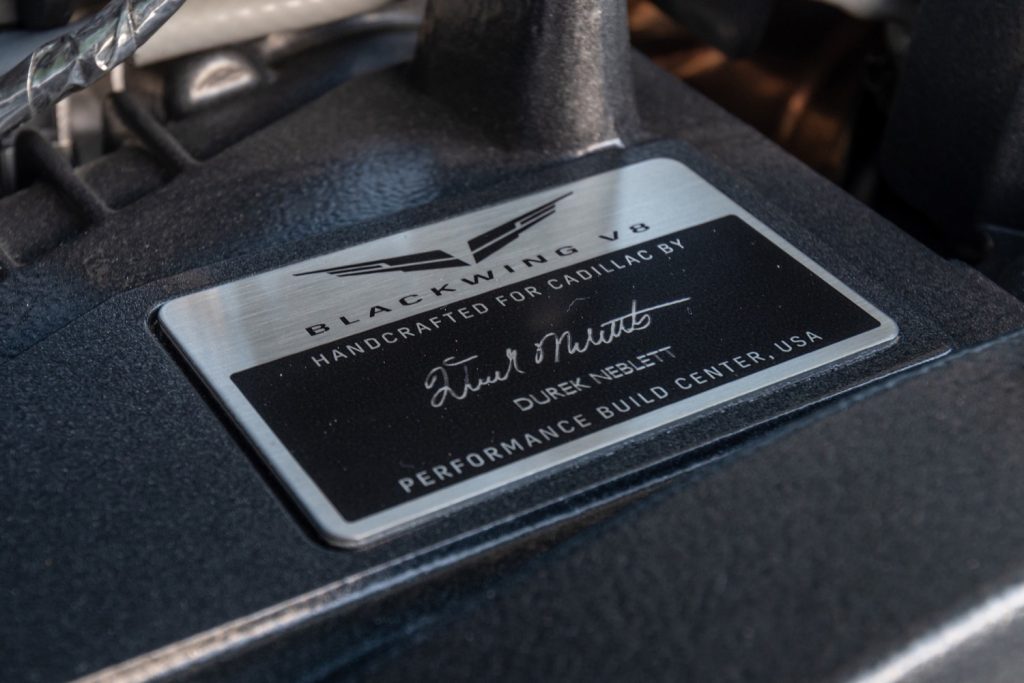 "We don't have a plan for the [Blackwing] engine at the moment," Carlisle told us during the 2021 Cadillac Escalade reveal event in Beverly Hills.
"But we were very encouraged by the reactions to the Blackwing, so there will be a little bit of Blackwing still. We're not done rolling out our performance sedans, so stay tuned on that," added the executive.
Our own intel indicates that the forthcoming, ultra high-performance variants of the Cadillac CT4-V and CT5-V will be powered by carry-over engines from the ATS-V and CTS-V, respectively. The models were initially planned to carry the Blackwing moniker – such as CT4-V Blackwing and CT5-V Blackwing – but it's no longer clear whether that will still be the case when they come to market roughly within a year.
| | 3.6L V6 TT LF4 | 6.2L V8 Supercharged LT4 | 4.2L V8 TT Blackwing LTA |
| --- | --- | --- | --- |
| Vehicle | ATS-V | CTS-V | CT6-V |
| Horsepower | 464 | 640 | 550 |
| Torque | 445 | 630 | 640 |
In the case of the ATS-V, that engine is none other than the twin-turbo 3.6L V6 (production code LF4) good for 464 horsepower and 445 pound-feet of torque. In the case of the CTS-V, it's the supercharged 6.2L V8 (production code LT4) rated at 640 horsepower and 630 pound-feet of torque. Meanwhile, the twin-turbo 4.2L Blackwing V8 (production code LTA) – makes 550 horsepower and 640 pound-feet of torque in the CT6-V and 500 horsepower and 574 pound-feet of torque in the CT6 Platinum.
The Cadillac Society Take
Reading between the lines, here's our interpretation of the Carlisle's comments: Cadillac currently has no plans for the Blackwing for any upcoming models, but it's also not being discontinued outright. Instead, it might make an appearance in a special-edition vehicle in the future, though which model or when it could potentially come to market is currently anyone's guess.
Subscribe to Cadillac Society for more Cadillac Blackwing engine news and around-the-clock Cadillac news coverage.