We recently posted our first look at the interior of the all-new 2021 Cadillac Escalade, which, while covered in bulky camouflage, revealed a wide infotainment screen high up on the dash, high-end trim materials, and the Electronic Precision Shift gear selector. Now, we're getting a fresh look at the exterior thanks to a new series of spy shots.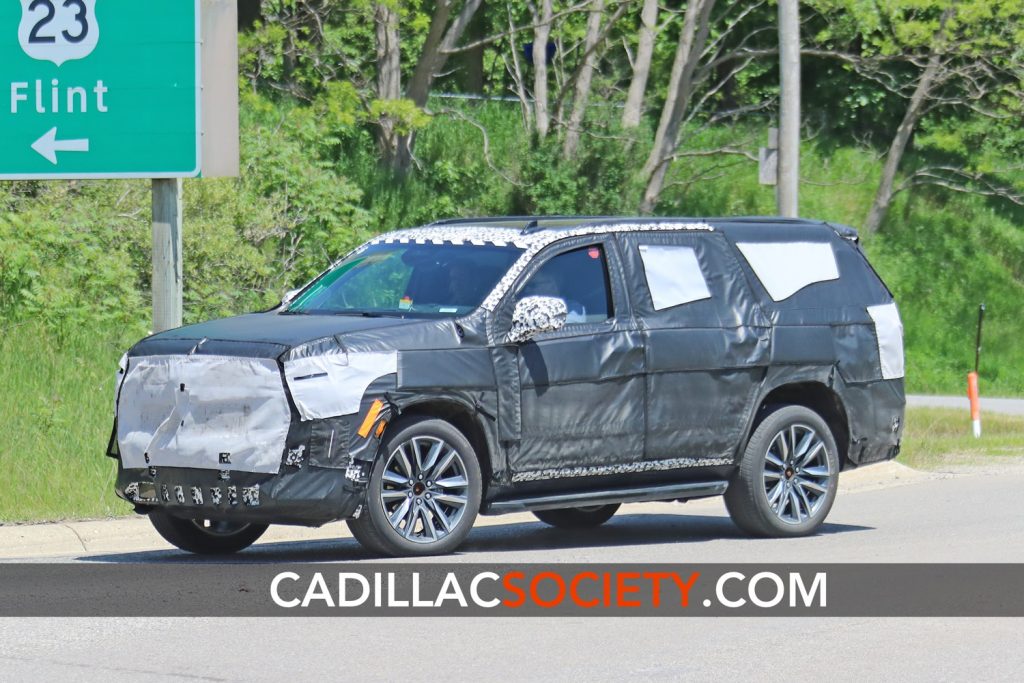 These latest photos once again reveal a prototype model wrapped in bulky camouflage, which indicates that Cadillac's range-topping SUV has yet to reach the final stages of developmental testing. Once we see all that bulky black tarp wrapping chucked in the trash and the exterior only covered by a tight checkered body wrap, we'll know the 2021 Cadillac Escalade is reaching its final testing stages.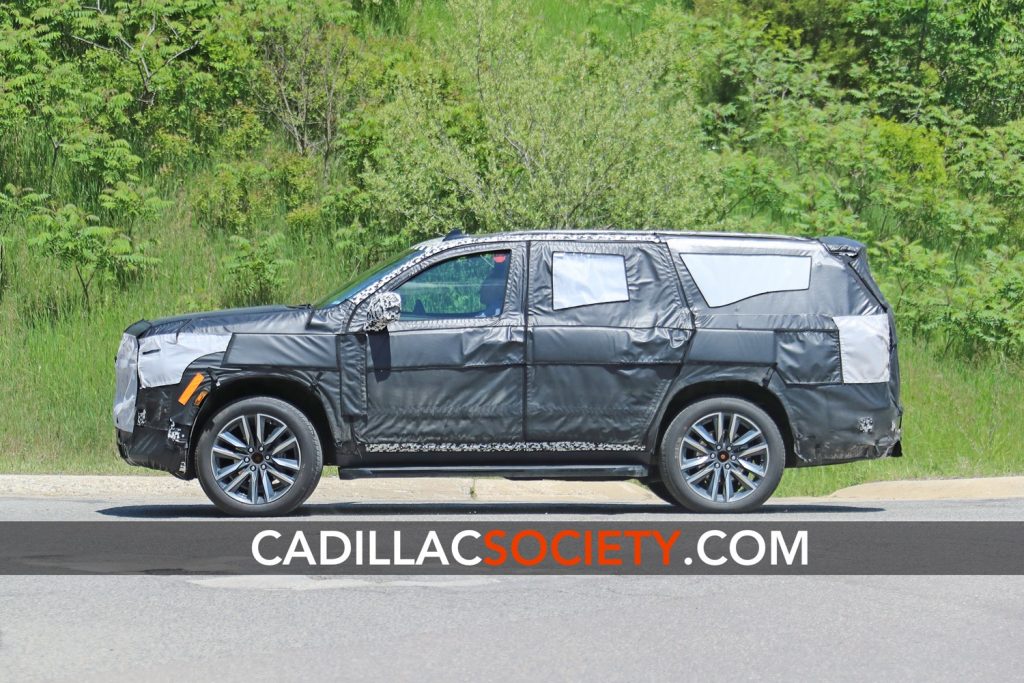 Compared to previous spy shots, the big difference seen in these new photos are the wheels. Unlike the silver, solid 10-spoke rollers spied before, these new shots show a dual six-spoke wheel design with dark accents. The rest of the mule is as expected, with the bulky wrap covering up the design.
Over the past few months, we've been busy collecting all sorts of new info on the 2021 Cadillac Escalade, and so far, so good. Along with an all-new fifth generation expected for the 2021 model year, the new SUV will offer a high-performance variant with the supercharged 6.2L V8 LT4 engine from the third-gen CTS-V. There will also be a new electric variant with roughly 400 miles of range per charge later on in the model's lifecycle.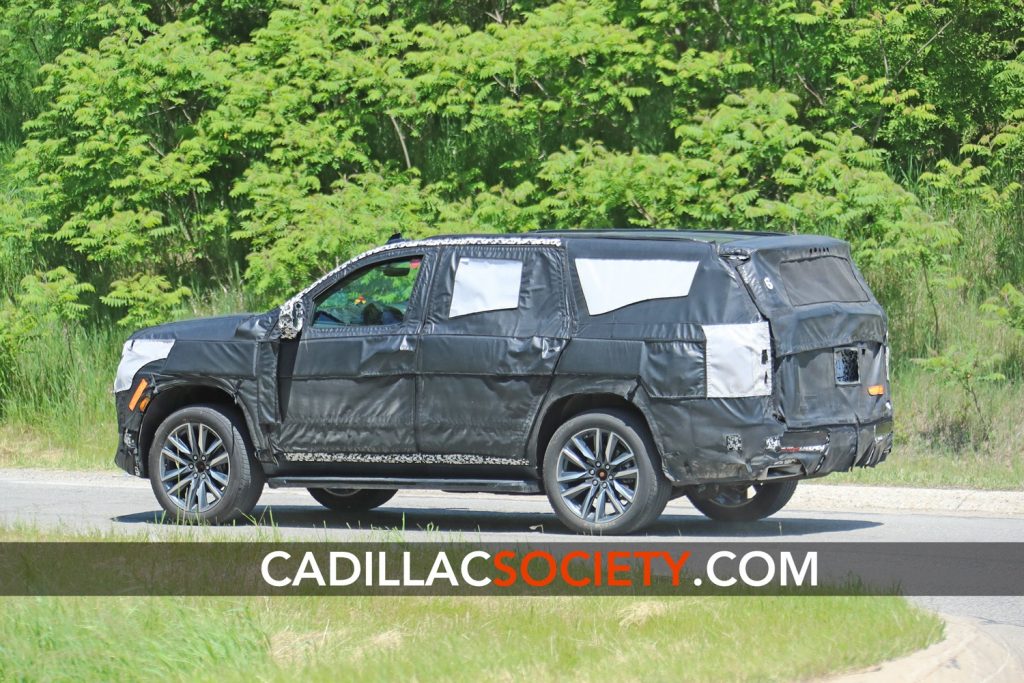 In addition to a new exterior design, the next-gen Cadillac Escalade will also sport a fresh cabin decked out in the latest accouterments and technologies that Caddy can muster.
It's worth noting that this particular prototype was outfitted with the new Escalade interior we examined previously. Prior prototypes were equipped with placeholder components.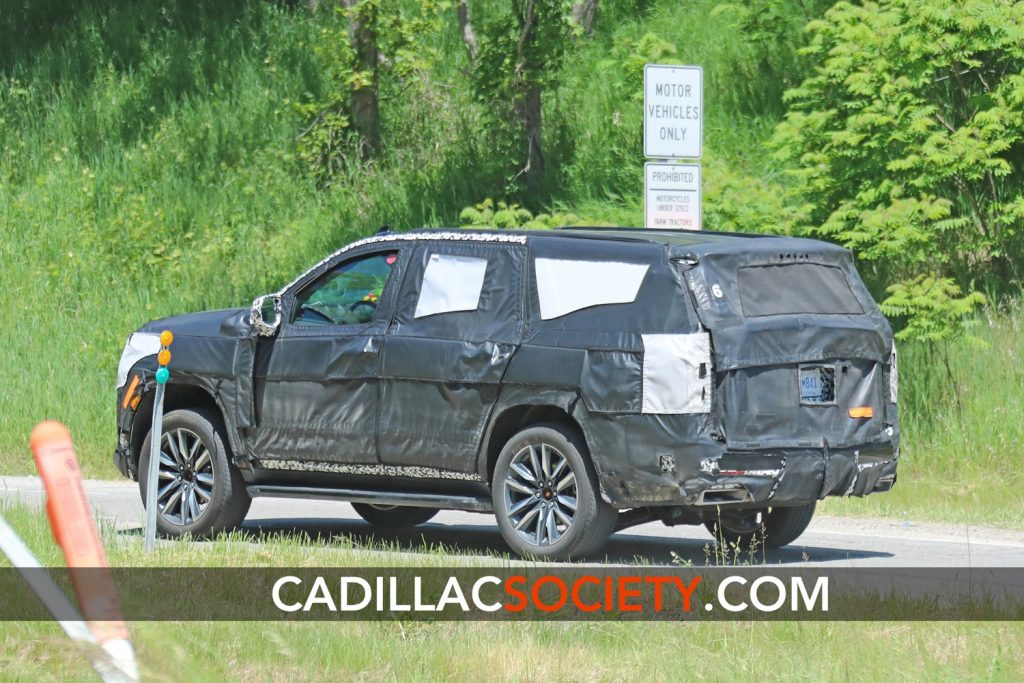 As we outlined previously, the new Escalade will offer three distinct engine options. And out of these, we find the high-performance Escalade to be the most exciting, as an Escalade with a blown V8 should make for one helluva driving experience.
Subscribe to Cadillac Society for more Cadillac Escalade news and Cadillac news coverage.
2021 Cadillac Escalade Photos