The next-gen Cadillac Escalade – expected for the 2021 model year – will feature a very large center screen, sources familiar with Cadillac's yet-to-be-announced luxury SUV redesign have told Cadillac Society on the basis of anonymity.
Sources have described the screen as being "huge", stating that it appears to be twice the size of the eight-inch (diagonal) screen in the current Cadillac Escalade. The large screen will be driven by a new form of human machine interface (HMI) controls that will "build upon" the combination of touchscreen and new rotary controls introduced by the 2019 Cadillac XT4 and 2019 Cadillac CT6, as well as the 2020 Cadillac XT6, XT5, CT5, and CT4.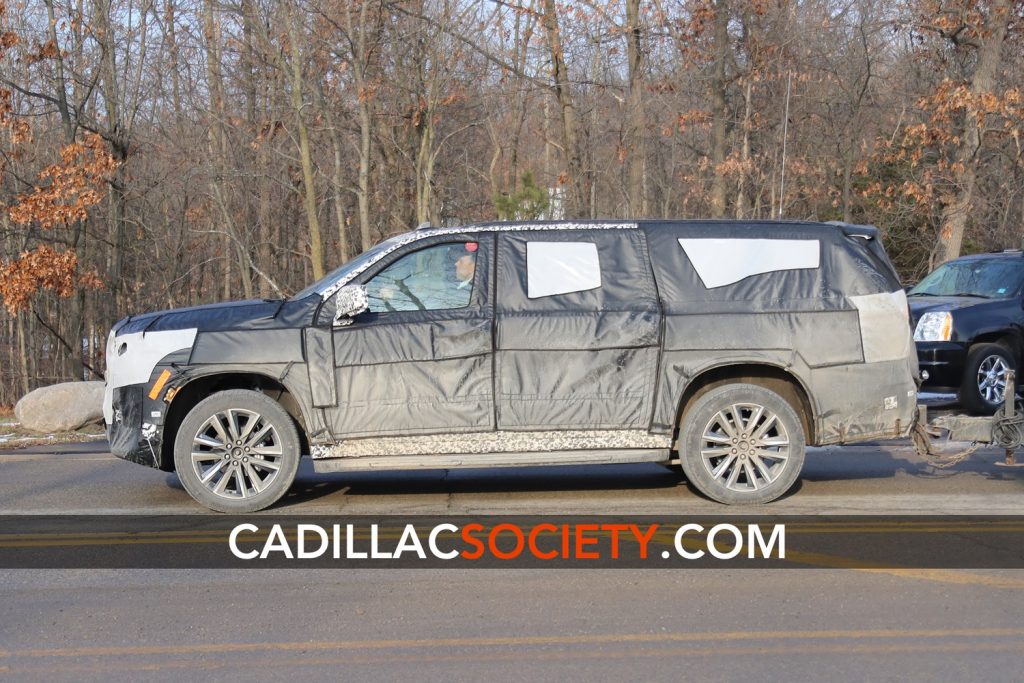 Furthermore, the new center screen in the next-gen Cadillac Escalade will be complemented by an all-new digital instrument cluster that's been described as "significantly better" than the 12-inch gauge cluster offered on the current, fourth-generation Escalade. Both screens will have "high levels" of integration with each other, according to our sources.
However, we were also told that the huge center screen might not be standard on all next-gen Escalade trim levels. It also might not launch with the all-new Escalade, but could instead be introduced for the 2021i (2021 interim) or for the 2022 model years, but sources were hazy on the details.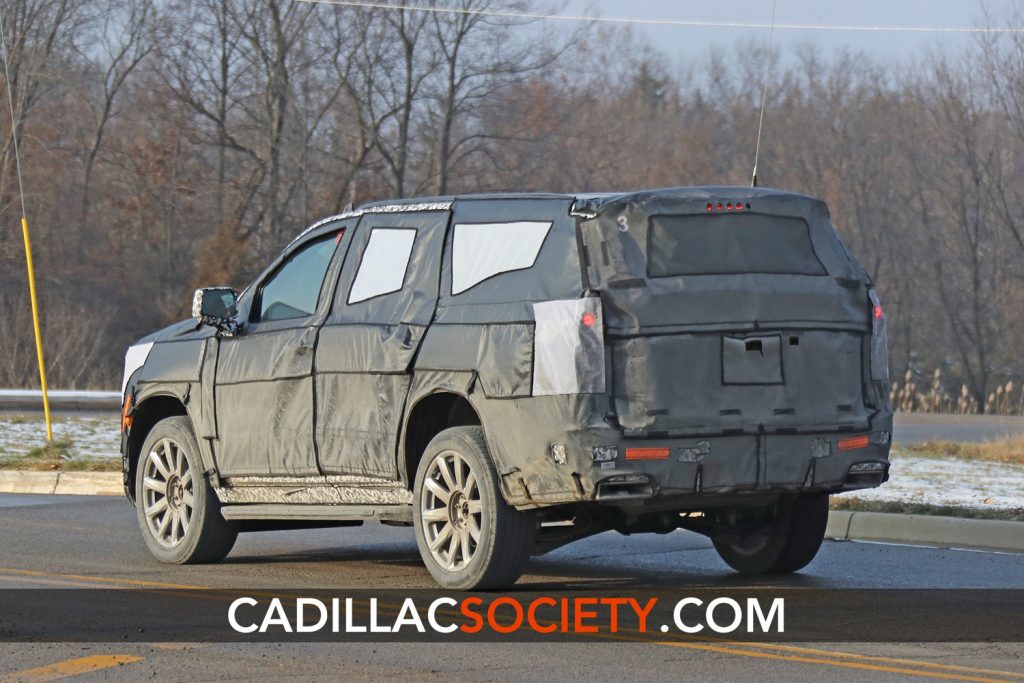 The Escalade will be completely overhauled (redesigned and re-engineered), representing the fifth generation of the nameplate. The model is expected to offer a choice of three engine options, including two gasoline engines and – later on in the model's lifecycle – an all-electric variant. We expect the next-gen Cadillac Escalade to be revealed in the third quarter of the 2019 calendar year and to go on sale in late 2019 or early 2020 as a 2021 model. It is one of six all-new models Cadillac will introduce through the 2021 calendar year as part of its strategic product offensive.
We should know more on the 2021 Cadillac Escalade soon. In the meantime, be sure to subscribe to Cadillac Society for more Cadillac Escalade news and Cadillac news. Also, be sure to visit our Escalade forum.
2021 Cadillac Escalade Photos