As first reported by Cadillac Society, a plethora of changes are in store for the refreshed Cadillac CT5 range, including a restyled front fascia and, perhaps more notably, a completely redesigned interior. While the luxury sedan's cabin has been difficult to discern in our prior spy shots, our spies recently got a better look through the window of the refreshed CT5, revealing a key detail: it will receive a new widescreen LED display.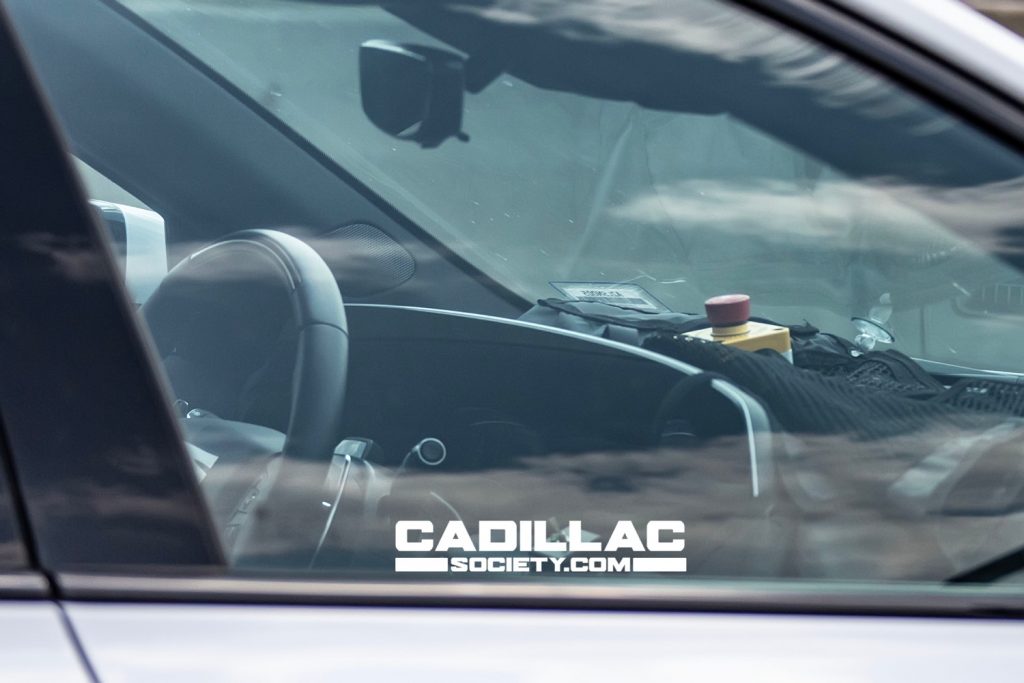 The curved screen, which arcs from behind the steering wheel and runs through to the center stack, is clearly visible in this Cadillac CT5 prototype captured by our eagle-eyed spies. The screen serves two functions, relaying relevant information to the driver by way of a digital instrument cluster, while the portion accessible in the center stack facilitates infotainment functions. It looks very similar – if not identical – to the new 33-inch curved interior screen found in the refreshed 2024 Cadillac XT4 as well as in the Cadillac Lyriq.
In fact, Cadillac Society exclusively reported back in 2020 that the luxury marque will create congruity across its lineup by outfitting all of its models with large screens. With that in mind, it's no wonder Cadillac will upgrade the refreshed CT5 to include such a display.
As for the refreshed CT5 as a whole, we should note that we initially expected the luxury sedan to receive its midcycle refresh at the start of the 2024 model year. However, we have since learned that the refreshed CT5 will likely be introduced midway through the 2024 model year, potentially for the 2024.5 model year, if not the 2025 model year. The refresh will apply as much to the "regular" CT5, along with the high-performance CT5-V and the range-topping CT5-V Blackwing.
Production of the 2024 CT5 range, which will continue to ride on the luxury marque's Alpha 2 platform, is expected to kick off at the Lansing Grand River plant in the summer of 2023.
Subscribe to Cadillac Society to stay in the know on the latest Cadillac CT5 news and a lot more Cadillac news coverage. We also invite you to join the latest discussions in our Cadillac forums and Cadillac CT5 forum.
Refreshed Cadillac CT5 Photos
Refreshed Cadillac CT5-V Photos
Refreshed Cadillac CT5-V Blackwing Photos