The Cadillac CT5 range is slated for a midcycle refresh for the 2024 model year that will bring about a redesigned front end along with major revisions to its interior. Previously, Cadillac Society has spotted a few prototypes of the refreshed luxury sedan already, including an early prototype of a "regular" 2024 Cadillac CT5 and the ultra-high-performance 2024 Cadillac CT5-V Blackwing. Now, we've spotted the 2024 Cadillac CT5-V out and about, granting us a first look at the restyled front end of the performance-oriented luxury sedan.
The light, body-hugging camo on this prototype clearly shows off its overhauled front fascia and headlight design. As with the CT5 and CT5-V Blackwing, this incorporates a single, uninterrupted accent lighting strip tracing the curve of the front fenders before extending down into the lower fascia. The LED projectors within the headlight cluster, meanwhile, are stacked atop one another in a vertical arrangement, rather than placed side-by-side horizontally, as seen on the current, pre-refresh model.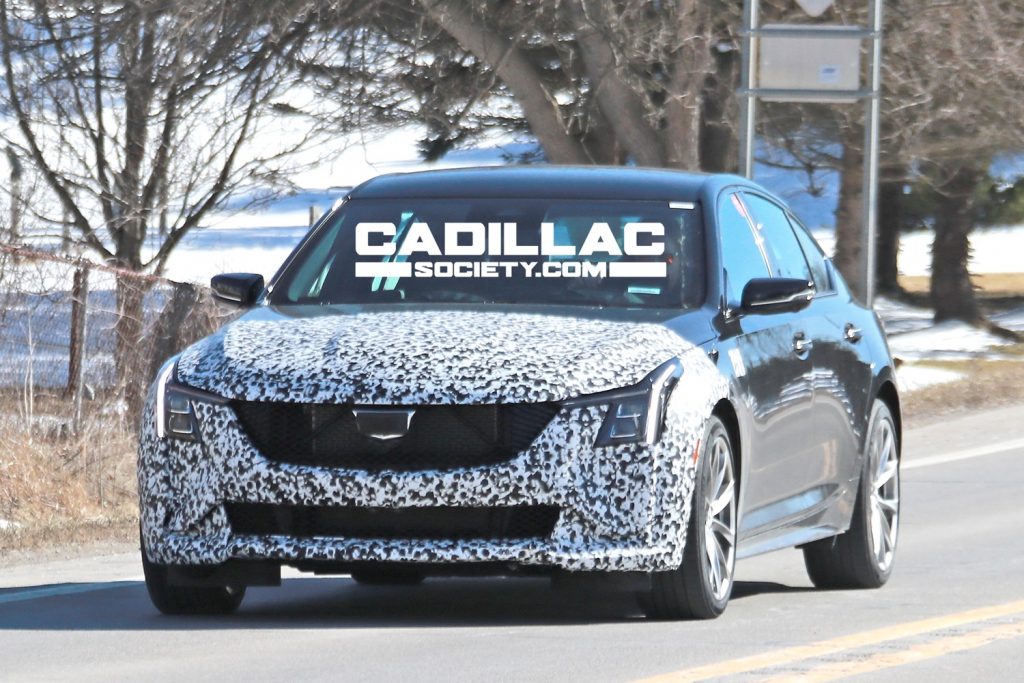 The front grille has also received a modest retouch, as the upper portion of the grille is now thinner than that of its pre-refresh counterpart, featuring a crosshatched mesh pattern that is also reflected in the lower air intake opening. While the camo obscures the styling lines of the front fascia, it's clear that it features a new design with diagonally oriented trim pieces extending from the corner of the lower intake to the outer points of the front bumper cover.
The profile features no changes, including the somewhat controversial "stepped" design fore of the C-pillar. The design feature has been criticized by some for its "cheap" appearance since the CT5 was introduced.
Similarly, the 2024 Cadillac CT5-V remains unchanged, retaining the same tail lights, rear fascia and exhaust treatment.
Though not visible in these photos, the 2024 Cadillac CT5-V will feature an overhauled cockpit, as will the rest of the CT5 range. Following cues from the Cadillac Lyriq and refreshed 2024 Cadillac XT4, this will include a large, curved screen spanning both the instrument cluster and infotainment display.
The current Cadillac CT5-V sources power from the luxury marque's twin-turbocharged 3.0L V6 engine (production code LGY), good 360 horsepower and 405 pound-feet of torque. Output is routed exclusively via the 10-speed automatic transmission, with a rear-wheel-drive configuration as standard, while all-wheel-drive is optional.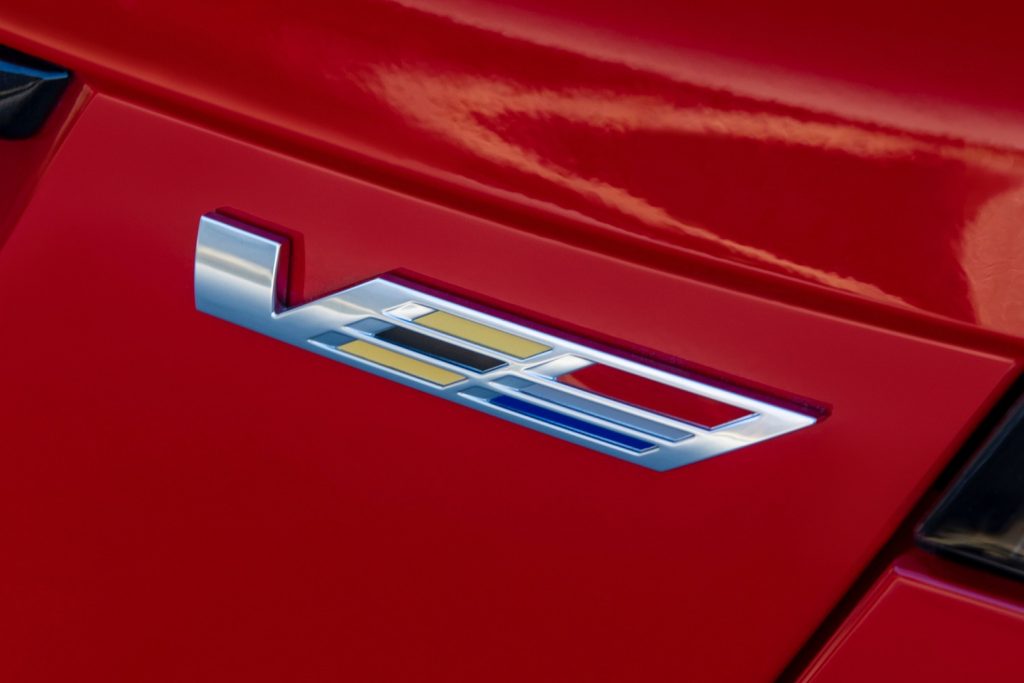 Production of the 2024 CT5 range, which will continue to ride on the luxury marque's Alpha 2 platform, is expected to kick off at the Lansing Grand River plant in the summer of 2023.
Subscribe to Cadillac Society to stay in the know on the latest Cadillac CT5 news, Cadillac CT5-V news and a lot more Cadillac news coverage. We also invite you to join the latest discussions in our Cadillac forums and Cadillac CT5-V forum.
2024 Cadillac CT5-V Photos