The Cadillac XT4 is the luxury marque's smallest crossover offering.
What: an all-new subcompact luxury crossover
Why: the XT4 gives Cadillac a presence in the rapidly-growing compact crossover (CUV/SUV) space
Where: sold in all current markets where Cadillac has a business presence, including the United States, Canada, Mexico, China, South Korea, the Middle East, Russia, and Europe. The XT4 could be also sold in more countries if the Cadillac brand enters new markets.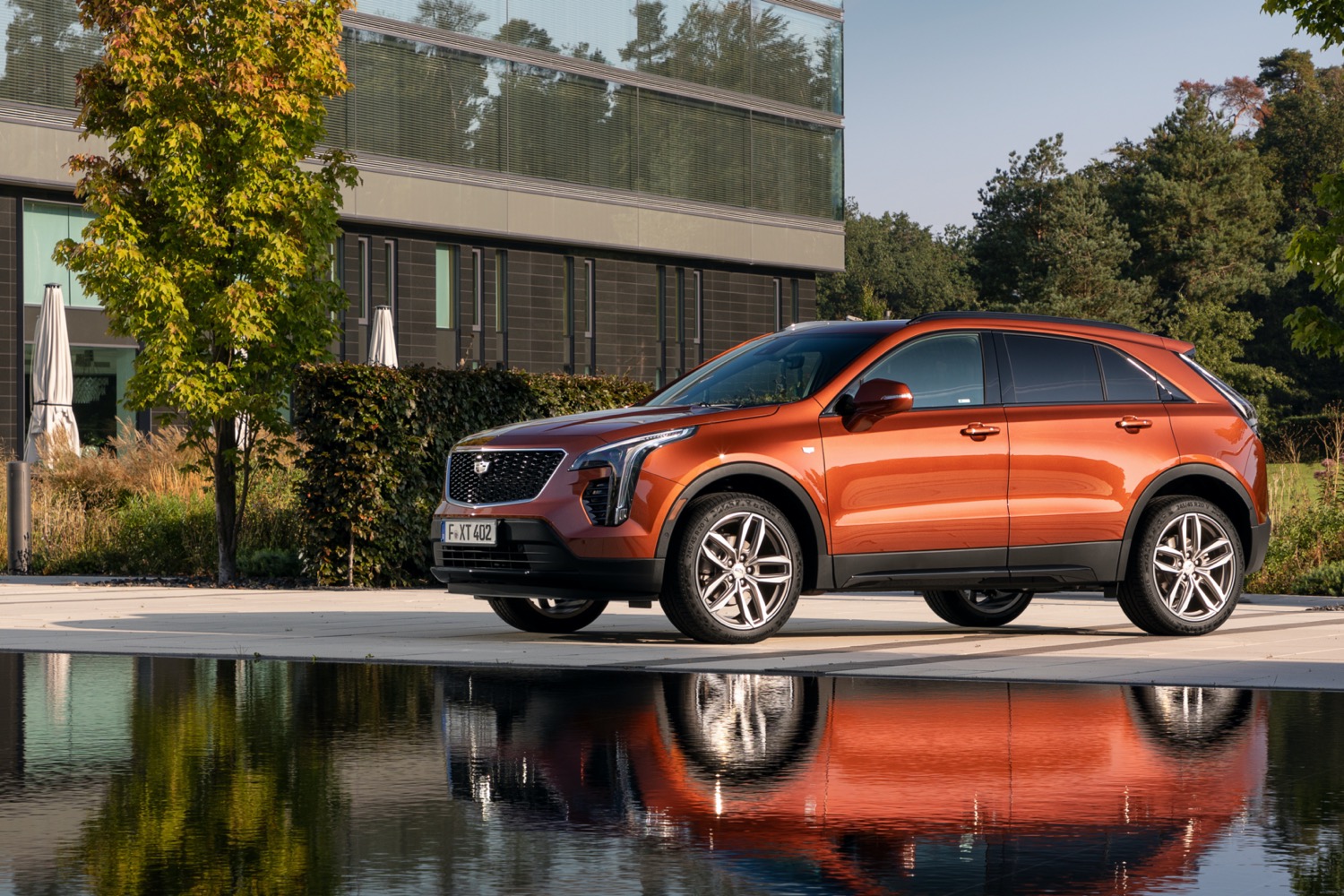 Price
For the 2022 model year, pricing for the base Luxury trim level starts at $38,165 for front-wheel-drive models, and $40,665 for models equipped with optional all-wheel-drive.
Availability
The Cadillac XT4 went on sale in the fall of 2018 as a 2019 model year vehicle.
Name
The "XT4" name is the result of Cadillac's new naming scheme, wherein the brand labels cars like sedans, coupes, and wagons with the CT moniker, followed by a number designating its "sequence" in the lineup. Similarly, Cadillac crossovers and SUVS will be named XT followed by a number identifying its sequence in the vehicle hierarchy.
General Motors filed a trademark application for the XT4 name with the Untied States Patent and Trademark Office on November 7th, 2014.

Platform
The XT4 rides on General Motors' front-wheel-drive E2 platform. As such, it has a transverse engine configuration.
Powertrain
The XT4 offers the following powertrain options:
Turbocharged 2.0L I4 engine (production code LSY), available in all markets where the XT4 is sold
Turbodiesel 2.0L I4 engine (production code LSQ), available exclusively in Europe
Mild hybrid, which pairs the turbo 2.0L I4 with an electric motor and 48-volt battery, available exclusively in China
All of these engine options mate to Cadillac's 9-speed automatic transmission.

Competition
The Cadillac XT4 competes with other subcompact luxury crossovers in the C-segment crossover bracket:
Audi Q3
BMW X1
Mercedes-Benz GLA Class
Volvo XC40
Lexus UX
Land Rover Range Rover Evoque

Forums
Discuss the Cadillac XT4 in our Cadillac XT4 forum.
Pictures
News