Maverick Noir Frost is a uniqe matte black hue available in a very limited capacity on the Cadillac Blackwing super sedans. The limited edition paint is available exclusively on the 2023 Cadillac CT4-V Blackwing Sebring IMSA Edition, while the 2023 Cadillac CT5-V Blackwing can be outfitted with the color for a cool $8,120. Because Maverick Noir Frost is a matte color, it requires special care in order to keep it in pristine condition, and Cadillac Society is now outlining the luxury marque's suggestions on doing so.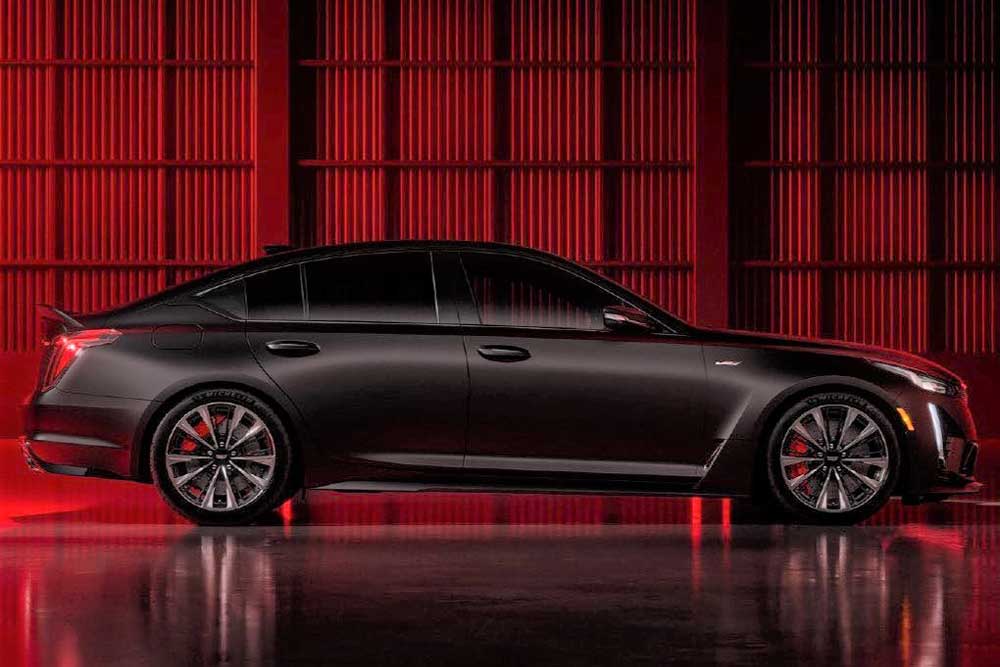 In the owner's manuals for both Cadillac Blackwing super sedans, the luxury marque has included two 'Caution' boxes that describe the procedures to keep Maverick Noir Frost (paint code GNW) looking sharp. Cadillac warns against taking the vehicle through automatic car washes, as the brushes and scrubbers can easily damage the matte finish, and suggests opting for a touchless car wash as an alternative. Vehicle owners should also stay away from waxes or polishes, as applying them could also damage the matte finish of Maverick Noir Frost.
Maintaining the vehicle's matte finish also requires special attention when cleaning and drying the vehicle by hand. Owners should not rub the paint surface, and should instead only wipe it lightly, as rubbing could create bright spots resulting in a splotchy appearance. Additionally, liquid car wash soap and water, along with mild non-abrasive bug/tar removers are the only exterior cleaning chemicals that are safe for use on low-gloss or matte vehicle finishes.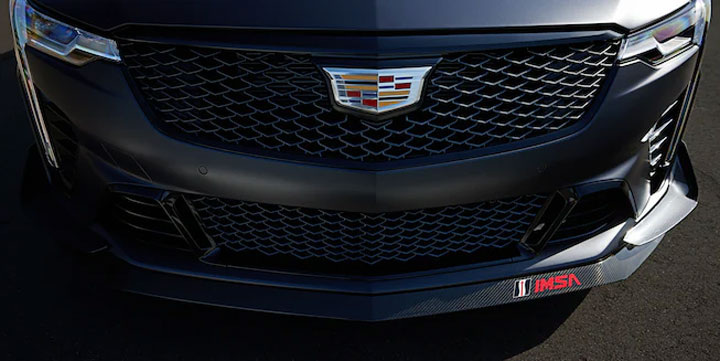 For the CT5-V Blackwing, Maverick Noir Frost will become available beginning in Spring 2023. As previously stated, this color will be extremely limited. In a similar vein, only 99 of the CT4-V Blackwing Sebring IMSA Edition super sedans will be produced, meaning Maverick Noir Frost will certainly be a rare sight on either Cadillac Blackwing sedan.
Want the latest on all things Cadillac? Then subscribe to Cadillac Society to stay in the know on the latest CT4-V Blackwing news, Cadillac CT4 news, CT5-V Blackwing news, Cadillac CT5 news, and a lot more Cadillac news coverage. We also invite you to join the latest discussions in our Cadillac forums, CT4-V Blackwing forum and CT5-V Blackwing forum.
Cadillac CT4-V Blackwing Photos
Cadillac CT5-V Blackwing Photos