Less than a week ago, Cadillac Society caught wind of exclusive details regarding the next gen Cadillac CT6. Now, we've spied a prototype of the upcoming luxury sedan undergoing real-world testing, and the photos affirm what we reported about its exterior styling.
As we outlined in our initial report, the next-gen Cadillac CT6 brings a freshly sculpted exterior to the large sedan. Note that the front and rear fascias feature Cadillac's signature vertical and horizontal lighting elements similar to those of the current-generation, post-facelift CT6 (2019 model year and newer), but the lights on the new model will bring those items to a new level in terms of detail and execution. The prototype seen here is wearing pre-production, placeholder lights.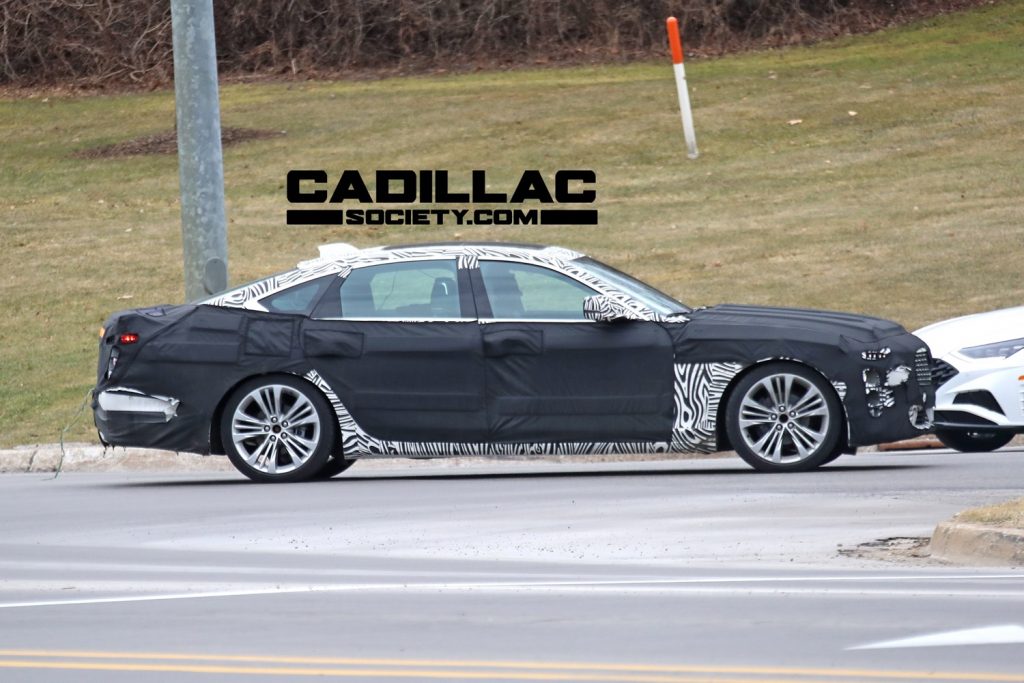 The vertical lights lead the eye along the luxury sedan's streamlined profile, with the roofline boasting a slope almost befitting of a coupe thanks to a greenhouse that is less boxy than the current model. The C-pillars, most noticeably, are much thinner than those on the current gen CT6, following design cues used on the Cadillac CT5, allowing for a larger rear vanity window. In the rear, we see more influence from the CT4 and CT5, namely in the silver trapezoidal exhaust outlets.
Interestingly, this CT6 prototype rides on a set of 20-inch Platinum Twin 5-Spoke alloy wheels with Manoogian finish and chrome inserts (production code RQ9). This wheel was offered on the current-generation Cadillac CT6.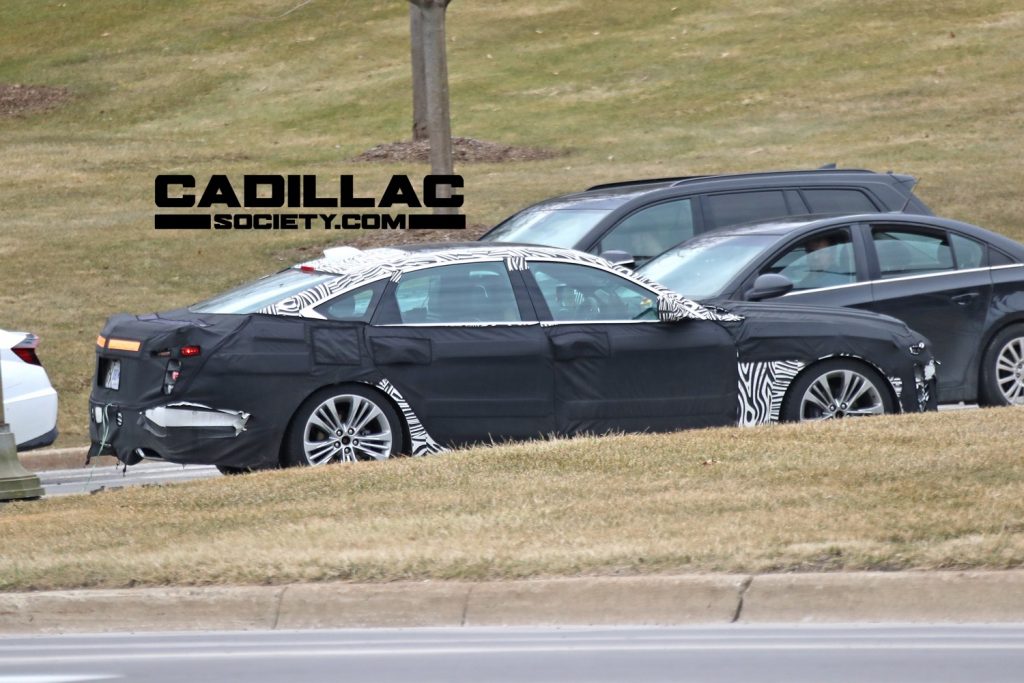 Overall, despite the revised profile, the second-gen Cadillac CT6 appears to be roughly the same size as the first-generation model. As we mentioned last week, it rides on the VSS-R vehicle set, with elements of the Omega platform, built to underpin rear-wheel-drive vehicles.
At this time, we know that the upcoming Cadillac CT6 will continue to be offered in China. It's not clear if it will be made available in North America, where the CT6 was discontinued after the 2020 model year.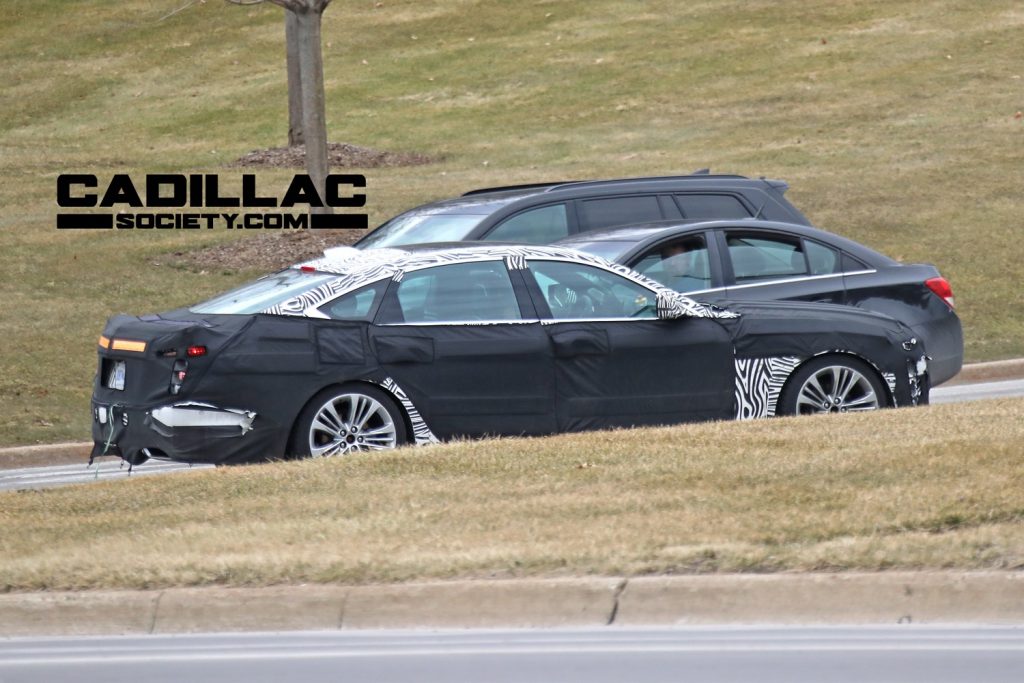 As for what's under the hood, we expect the second-generation CT6 to harness the luxury marque's turbocharged 2.0L I4 gasoline engine (production code LSY), which is currently offered in every single Cadillac model sold in China. It's also possible that the second-gen CT6 could make use of a mild hybrid system much like several Cadillac sold in China, like the XT4 crossover for the Chinese market. The hybrid setup mates the boosted four-cylinder internal combustion engine with a small electric motor and a battery for improved fuel economy.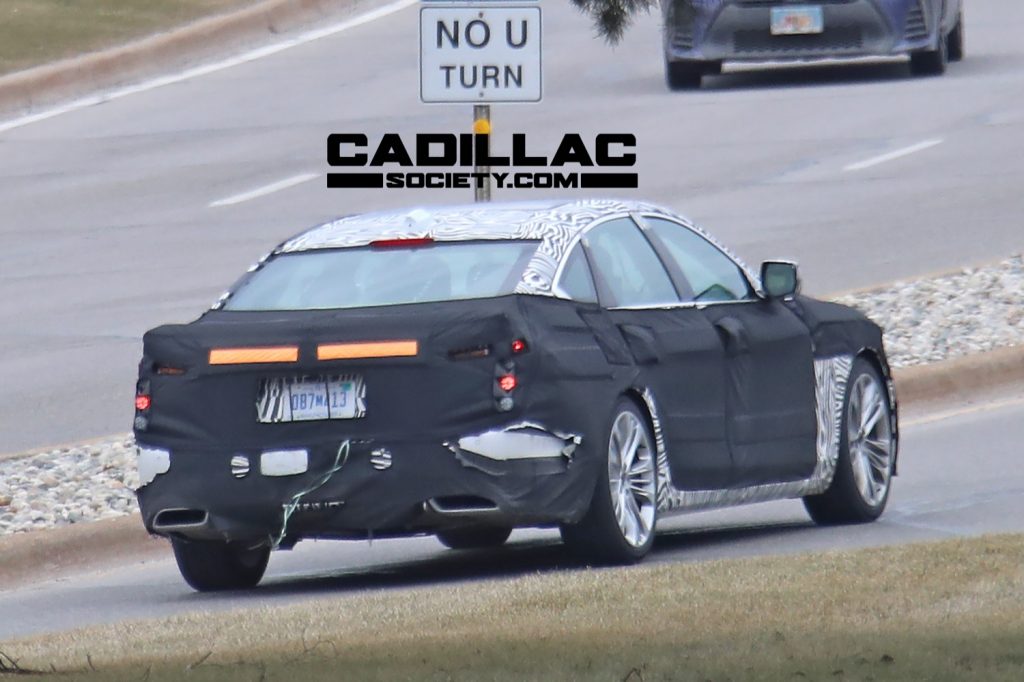 Subscribe to Cadillac Society for more Cadillac CT6 news and around-the-clock Cadillac news coverage. We also invite you to join the latest discussions in our Cadillac forums.
Second-Generation Cadillac CT6 Photos